Dental Treatment, Procedures and Surgeries by
Dr Prem Advisor and Facilitator
DR PREM MEDICAL TOURISM ADVISOR AND FACILITATOR SUPPORT - WORLD's #1 ADVISOR
We are World's Best and #1 Medical Tourism Advisor. We Provide Comprehensive Supports, Solutions, Guidance, Training, Knowledge, Patient Management Tools, Online Records, Telemedicine to Patients and Facilitators to get the best posible treatments from world's leading hospital with Quality, Care, Saving and Unmatched Services.
CONNECT WITH US TODAY FOR GLOBAL HEALTHCARE MARKETING, PROMOTION, STRATEGY, MERGER & ACQUISITION AND PARTNERSHIP
CONNECT WITH US TODAY FOR GLOBAL HEALTHCARE MARKETING, PROMOTION, STRATEGY, MERGER & ACQUISITION AND PARTNERSHIP
Root canal treatment is a complex dentistry procedure to protect a decayed tooth from extraction. When a case of tooth decay cannot be rectified by filling, the dentist suggests Root Canal Treatment or RCT. The soft tissue lying beneath the hard dentin gets inflamed causing unbearable pain. The dentist extracts that inflamed pulp and the space is filled with root canal fillings and sealed. The entire procedure is done with anesthesia and the patient does not experience any pain. Initially, a temporary covering is provided to allow things to settle. After a few days, a cap or crown is placed over the treated tooth that remains fixed forever. The entire procedure takes 2 sittings. You may need an extra visit to get the crown properly placed.
In RCT, the infected tooth pulp is removed and the infected inside areas are sealed and filled. It prevents the further infection of pulp which saves the tooth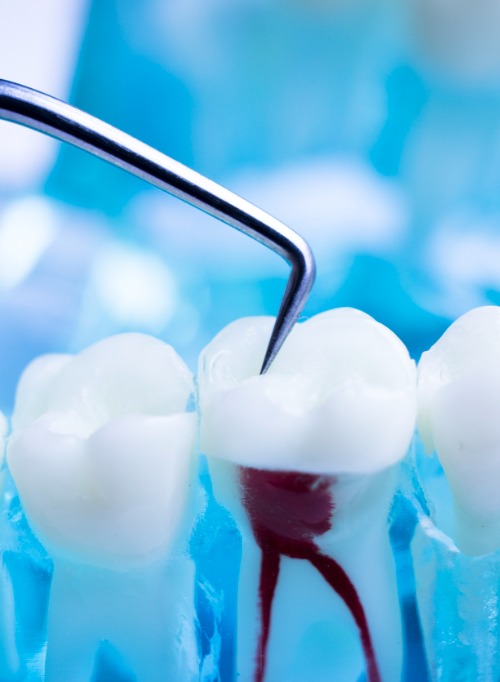 Usually, RCT is done to treat tooth infection known as 'pulpits', and prevent further tooth decay. Conditions for RCT are:
Severe toothache while biting or chewing
The sensitivity of tooth to cold and heat
Discoloration and swelling near the tooth
Broken tooth
X-ray shows infected tooth
Injury or inflammation to adjacent teeth structure
Reaction to medicines
Continued pain and numbness
Reaction to local anesthesia
Visit the dentist to know about pre and post-procedure

Inform regarding allergies and smoking/alcohol habits. Quit smoking

Tooth x-rays

Know about medicines allowed or not allowed before the procedure

Ask help from friends or family or other caregiver post-procedure
The patient might feel numbness around mouth, cheeks, and lips immediately after the procedure, which would subside in 3-4 hours. Till then, the patient should avoid chewing

Temporary crown or filling is placed in RCT tooth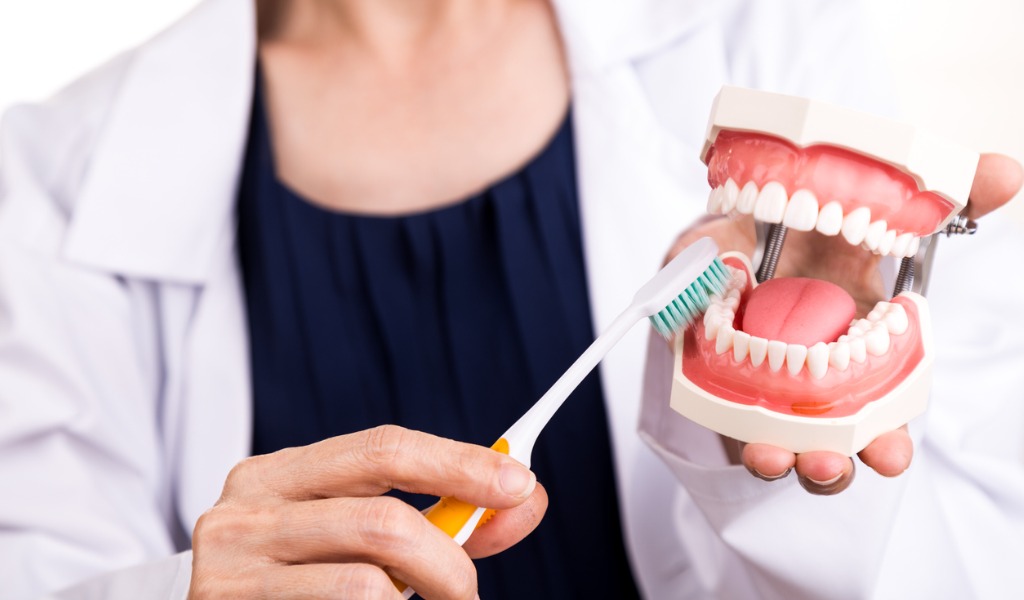 Dos, Don'ts and Precautions
If a small portion of temporary filling breaks or wears away, do not worry
Rinse with salt water 3 times every day to control the swelling and pain
Take the medicines prescribed punctually
Avoid chewy and hard foods
Floss and brush regularly
CONNECT WITH US TODAY FOR GLOBAL HEALTHCARE MARKETING, PROMOTION, STRATEGY, MERGER & ACQUISITION AND PARTNERSHIP
Full Mouth Reconstruction
Full mouth reconstruction implies rebuilding and replacing all the teeth of the patient giving it a new and well-formed dental setup. Restorative dentistry combined with esthetics can create a magical effect in improving the overall facial appearance and smile.
People who have badly deformed teeth or lost quite a few numbers due to aging, cavities, or oral cancer are the best candidates for this procedure.
This is a highly-demanded cosmetic dentistry procedure in medical tourism. Dental procedures in full mouth reconstruction include bridges, crowns, veneers, dentures, dental implants, and onlays. In some cases, other orthodontics specialties may also be required.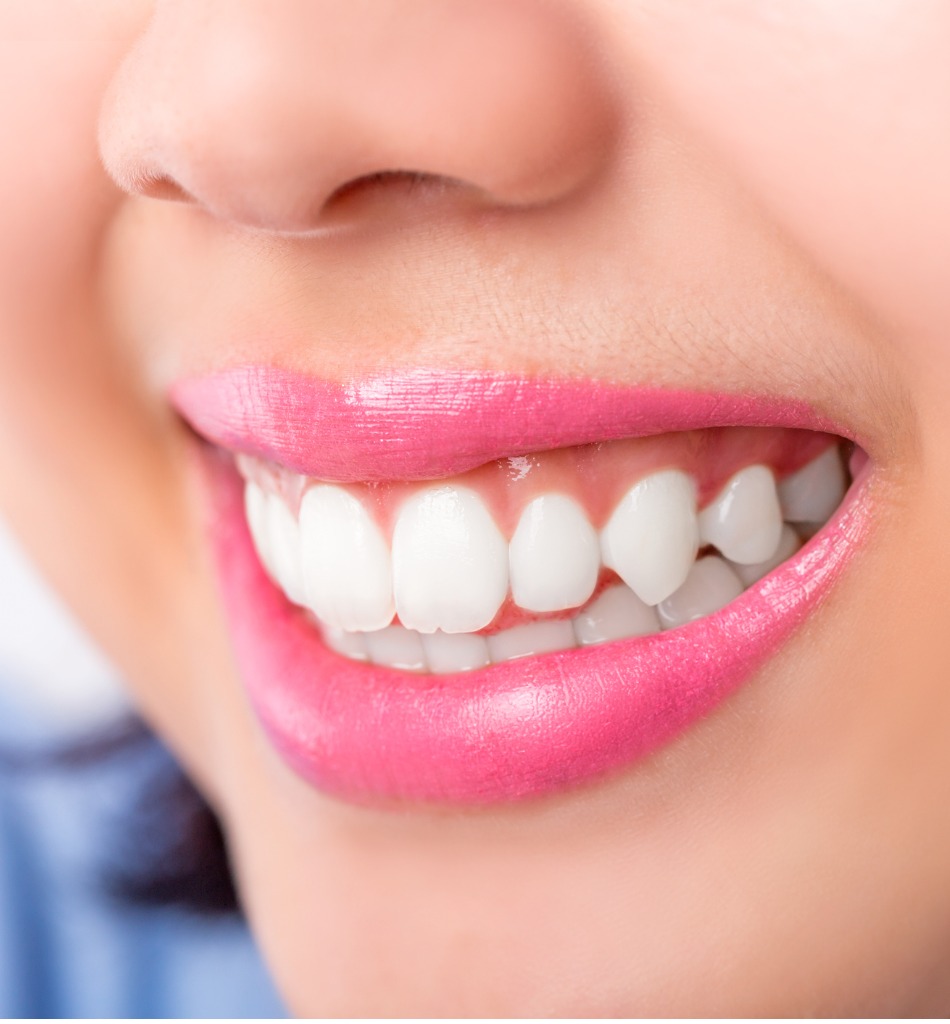 Full mouth reconstruction is advised for:
Usually, full mouth reconstruction is done in multiple phases. The entire procedure can take more than 12 months, depending on the individual patient requirements.
CONNECT WITH US TODAY FOR GLOBAL HEALTHCARE MARKETING, PROMOTION, STRATEGY, MERGER & ACQUISITION AND PARTNERSHIP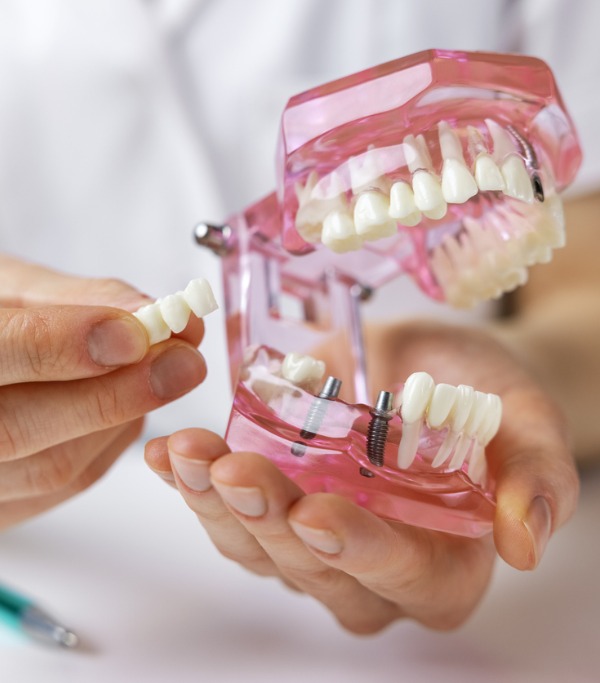 A dental implant is an artificial tooth that replaces the missing natural tooth. Dental implants are best option for those who have lost their teeth due to decay or accidental decay. They have a better natural look than the alternative tooth replacement. They also function better than dentures or bridges.
Dental implants are advised for
Lost teeth due to injury or decay
Cosmetic purposes
It involves 2 major stages, separated by 3 months of healing time
Dental implant surgery – Implants are placed into the jaw bone
Implant restoration – Crown is built over the dental implants
Bleeding
Infection
Swelling, pain, and bruising of face and gums
Nerve damage or injury to the surrounding structure
Reaction to medicine or anesthesia
Visiting dentist to know about procedure and post-procedure
Informing dentist about allergies, smoking or alcohol habits
Tooth X-ray
Get a list of medicines to be stopped or taken
Arrange for someone as a caregiver after the procedure
No drinking/eating anything night before
Patients may be uncomfortable which disappears in a day. Medicines have to be taken as instructed
Swelling, pain at the implant site
Follow instructions by the dentist to avoid minor bleeding, bruising, etc.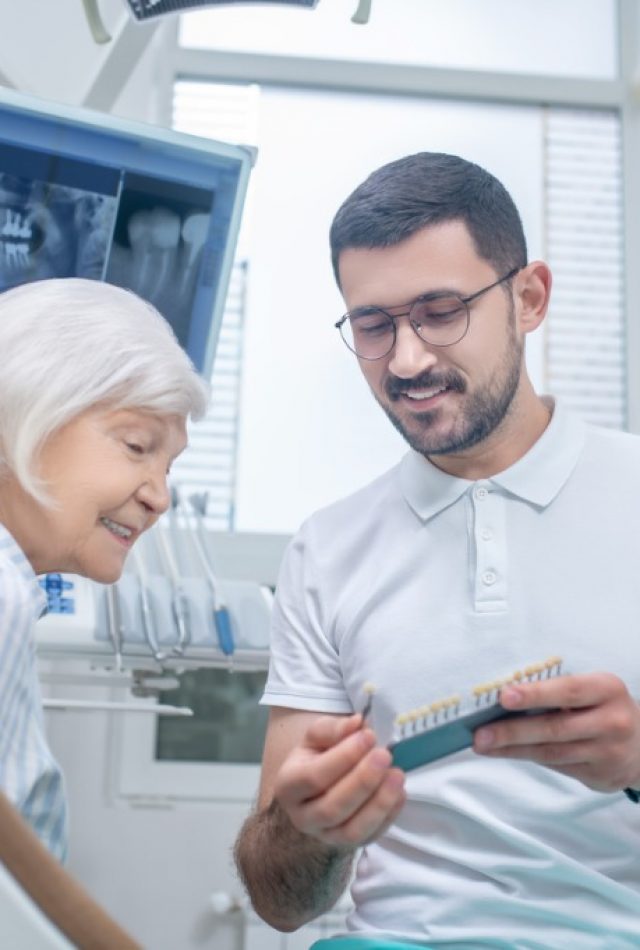 Dos, Don'ts and Precautions
Do follow proper teeth cleaning regimen
Do take the antibiotic as instructed
Do eat only soft food for 7 days
Don't do any physical activity for 3 days
Don't drink tea, nicotine, alcohol for 3 days
Don't push the tongue on the implant for 2-4 weeks
Avoid hot food and liquids for some days
Reduce swelling with ice and medication
Apply warm and moist towel at the implant site to get relief from soreness, swelling, stiffness in jaw muscles
CONNECT WITH US TODAY FOR GLOBAL HEALTHCARE MARKETING, PROMOTION, STRATEGY, MERGER & ACQUISITION AND PARTNERSHIP
Dental crowns are a prosthetic restoration of decayed teeth with a tooth-shaped 'cap' which covers the tooth or dental implant completely. It is bonded to teeth with dental cement. A crown or cap encases fully the entire portion of a damaged tooth which is visible. It anatomically restores the shape, strength and size of the tooth as well as the appearance. Dental crowns may be made of metal alloys, metal, porcelain and metal combination, resin or completely ceramic.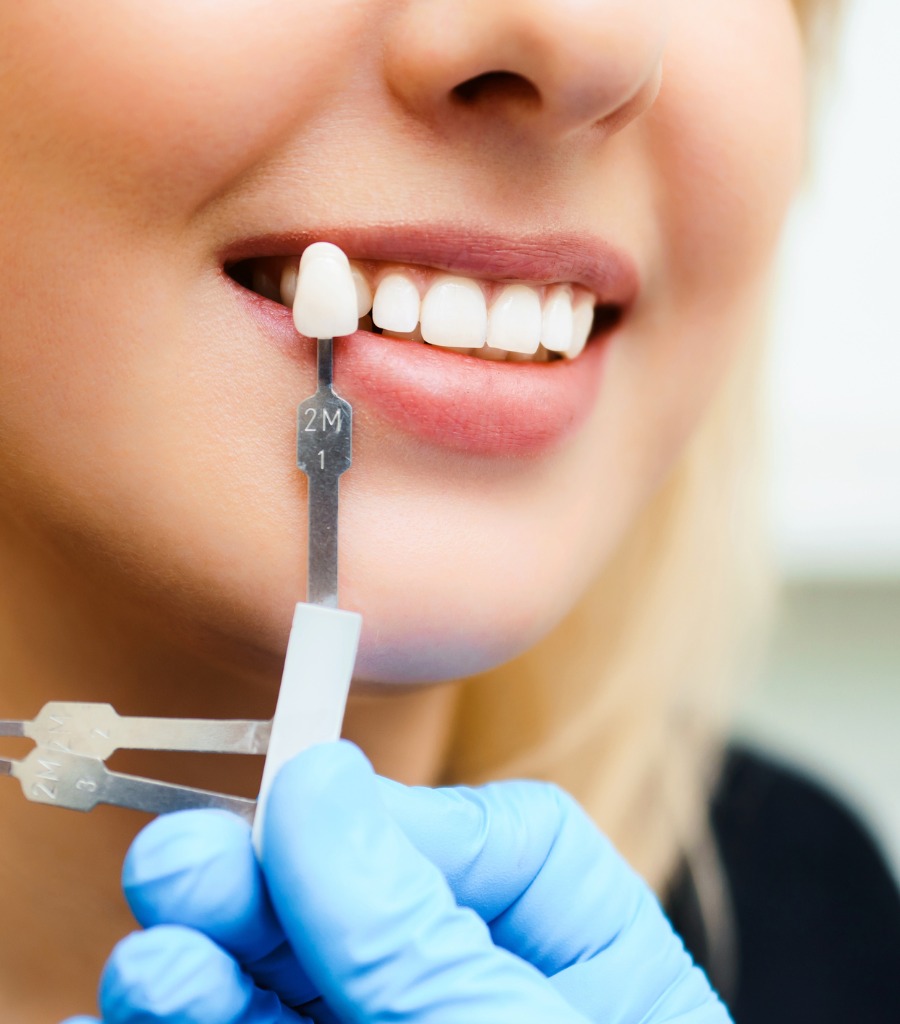 To replace large fillings when there is very little tooth structure left
To protect breakage of weak teeth
To restore a tooth which has been severely worn out or fractured due to erosion or attrition
To cover tooth discoloration or uneven shape of the tooth and dental implants
To attach a dental bridge
Reaction to medication or aesthetic
Nerve and tissue and structural damage near the implant
Bleeding
Numbness or tingling of teeth, lips, chin, gums
Sinus problems
Improper procedure can damage opposing tooth
Visit the dentist to know about types of crowns and procedure
Inform the dentist about any allergies or habits like smoking and alcohol intake
X-Ray of a tooth to check the roots and bone
Know which medicines have to be stopped or taken before the procedure
Wear comfortable clothes
Arrange caregivers post-procedure
The patient may be uncomfortable for 1-2 days with pain and swelling and feel strange about the crown. This disappears in 2-3 days post-procedure
Good oral hygiene is important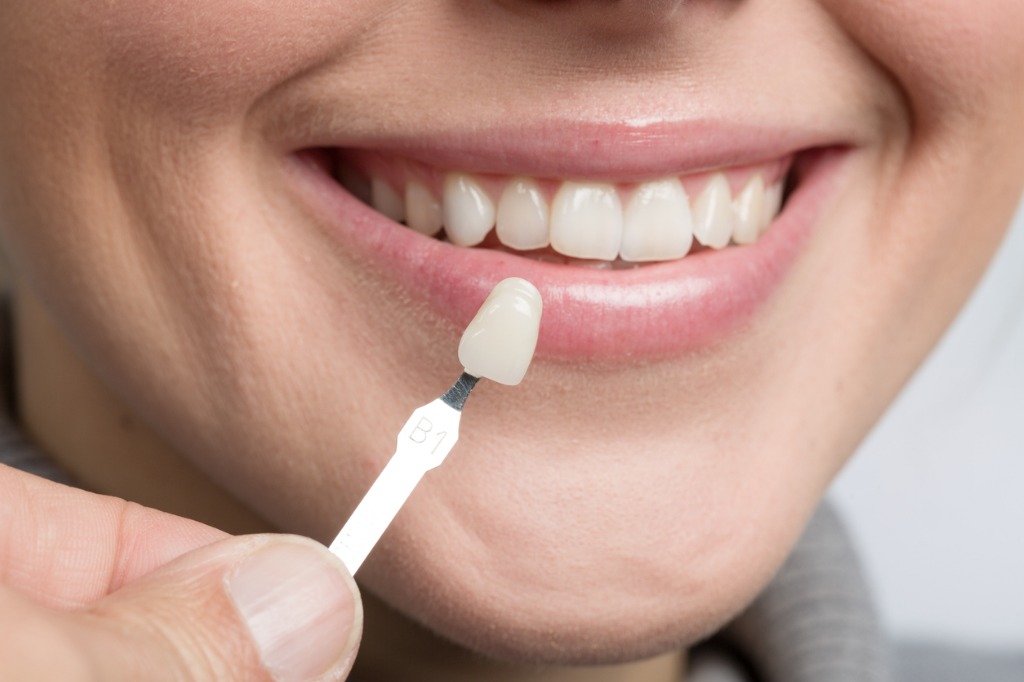 Dos, Don'ts and Precautions
Brush and floss regularly, especially near the crown, using interdental brushes, etc.
No biting fingernails and opening cans and tins etc, as it can damage the finish and luster
Avoid grinding and clenching of teeth
CONNECT WITH US TODAY FOR GLOBAL HEALTHCARE MARKETING, PROMOTION, STRATEGY, MERGER & ACQUISITION AND PARTNERSHIP
Dental bridges are a common procedure which is done to fill the gap between missing tooth/teeth by replacing with false tooth/teeth and joining permanently to the other teeth. A bridge is made of one false tooth and two crowns. The bridge holds the false tooth in place while the two crowns are placed on each side of the gap.
The false teeth are called Pontiacs, and are made from alloys, gold, porcelain, and/or a combination of materials.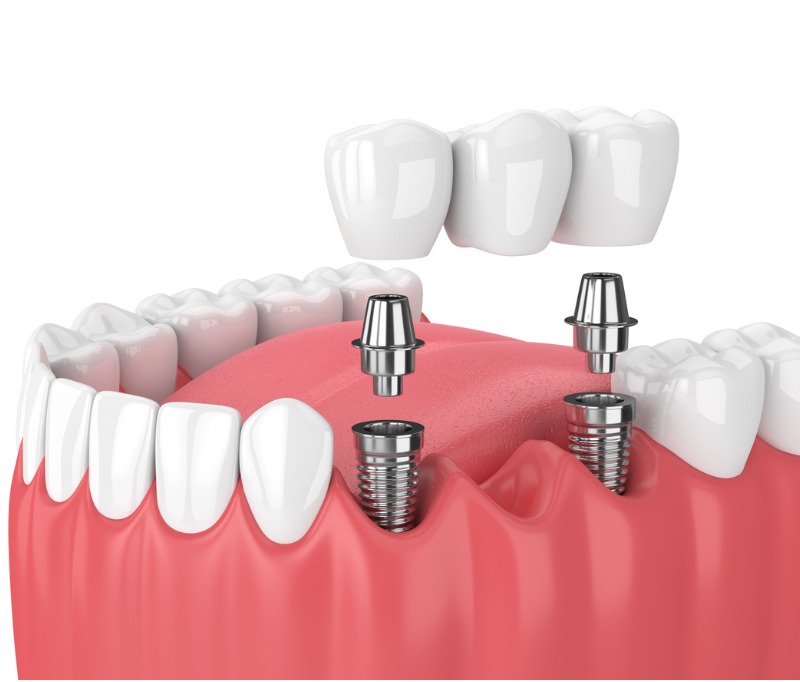 People choose dental bridges when
The tooth is a missing or loose due disease, decay, injury
So that they can eat and speak optimally
For a perfect smile
Reaction to medicines or anesthetic
Injury to mouth and adjacent teeth
Bleeding
Misfitting of bridge, loosening
Visiting dentist to know about different bridge types and procedures
Know medicines to be stopped or taken before the procedure
Arrange for friends and family or other caregiver
Tenderness might be experienced which will subside in a few days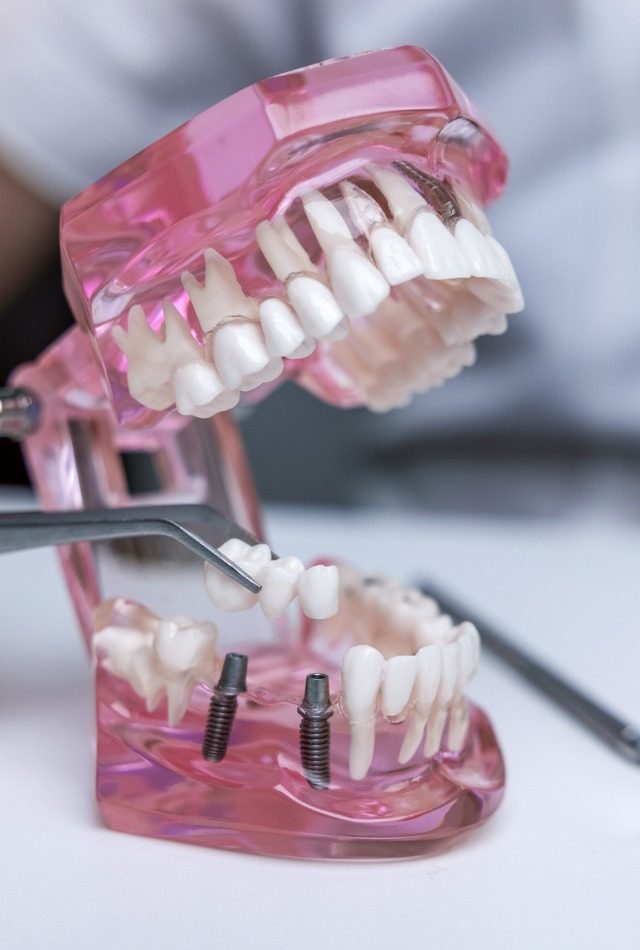 Dos, Don'ts and Precautions
Eat soft foods for 24 hours after the procedure
Keep the crown clean
Take medicines regularly
Rinse mouth 3 times a day with warm, saline water to reduce discomfort and swelling
Avoid cold, hot, acidic beverages and food
Use fluoride rinses and toothpaste
Brush and floss regularly
CONNECT WITH US TODAY FOR GLOBAL HEALTHCARE MARKETING, PROMOTION, STRATEGY, MERGER & ACQUISITION AND PARTNERSHIP
Pearly white teeth enhance your self-image. DrPrem helps you with the best cosmetic dentistry procedures that can rectify any type of tooth deformity at a very affordable package. These procedures can be very expensive in your country and may not be covered in your health plans. You may also not have access to advanced forms of cosmetic dentistry in your country. Seeking beyond the border cosmetic dentistry could be beneficial in all respects. Our support encompasses almost all types of advanced dental treatments for your smile redesigning.
These are dental prosthetics used to replace the missing teeth. Since ages, dentures have been the most preferred substitution for lost teeth mostly by elderly people. Dentures are removable and can replace the entire set of the lower and upper jaw. An advanced version of dentures, overdentures is a combination of conventional dentures and dental implants for added comfort.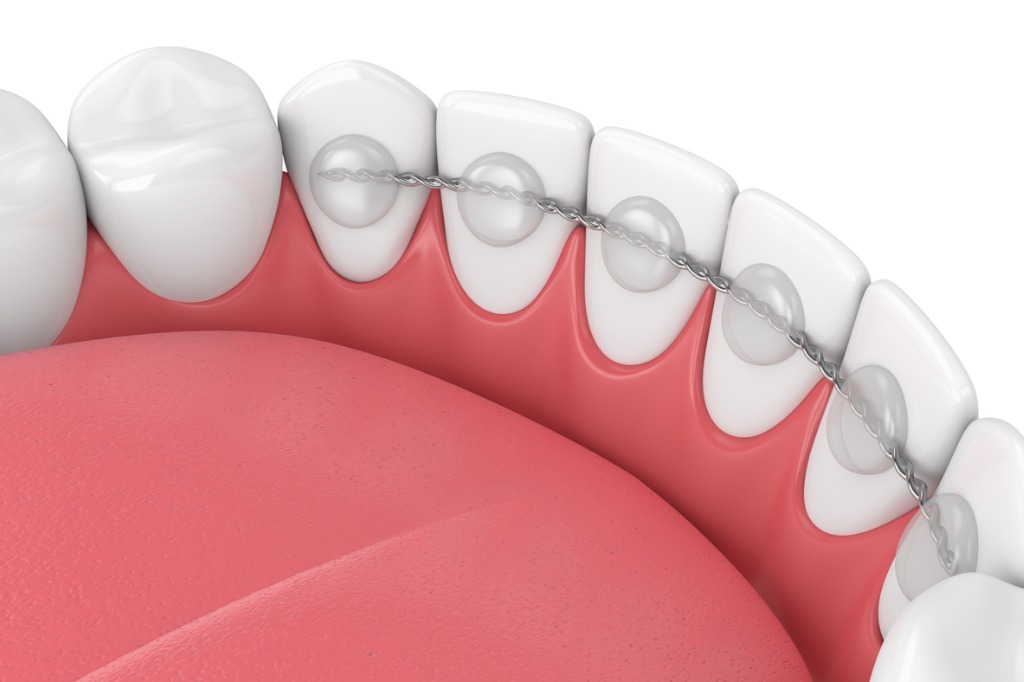 In this cosmetic dentistry procedure, a composite resin similar to the color of your tooth is applied to one or more teeth to rectify its damage and deformities. It also narrows the gap between the teeth without requiring any long-duration dental treatments. You can get it done in a single clinic visit. Tooth bonding is a much cost effective solution than dental veneers and can fit the budget for those looking for low-cost tooth repairing procedures.
CONNECT WITH US TODAY FOR GLOBAL HEALTHCARE MARKETING, PROMOTION, STRATEGY, MERGER & ACQUISITION AND PARTNERSHIP
Dental fillings are specially created materials use to repair dental cavities or restore broken or worn-down teeth. The most common use is to fill the cavity caused by tooth decay.
Filling materials can be porcelain, gold, silver amalgam, tooth-colored plastic and glass materials, or composite resin fillings. The dentist will clean the dental cavity and select the best material suitable for your teeth. You can make your own choice based on the price of the fillings. Such fillings are known as direct fillings.
An indirect filling is done when the tooth structure is not enough to support a filling and neither has it required a crown. Indirect fillings are of two types – Inlays and on lays. Inlays are done within the bumps of the chewing surface and on lays are more extensive covering one or more than one cusps. On lays are often termed partial crowns. Traditional or direct fillings can last for 10-15 days and indirect fillings can last for more than 30 years.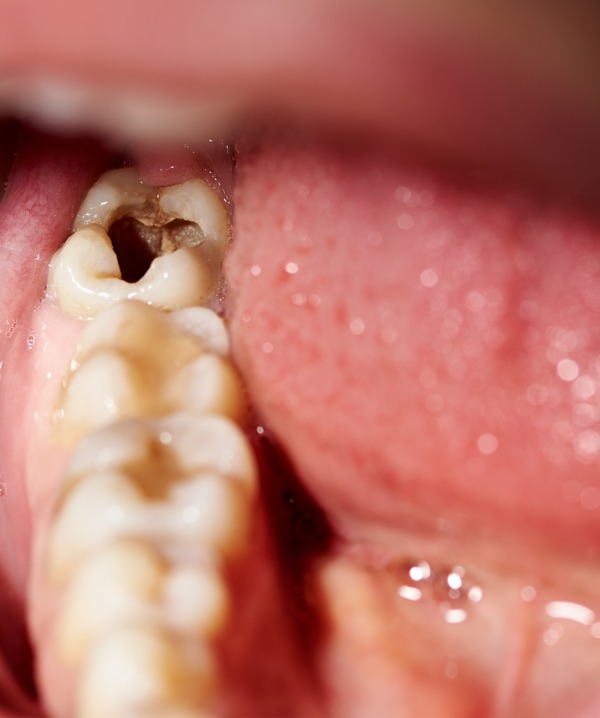 CONNECT WITH US TODAY FOR GLOBAL HEALTHCARE MARKETING, PROMOTION, STRATEGY, MERGER & ACQUISITION AND PARTNERSHIP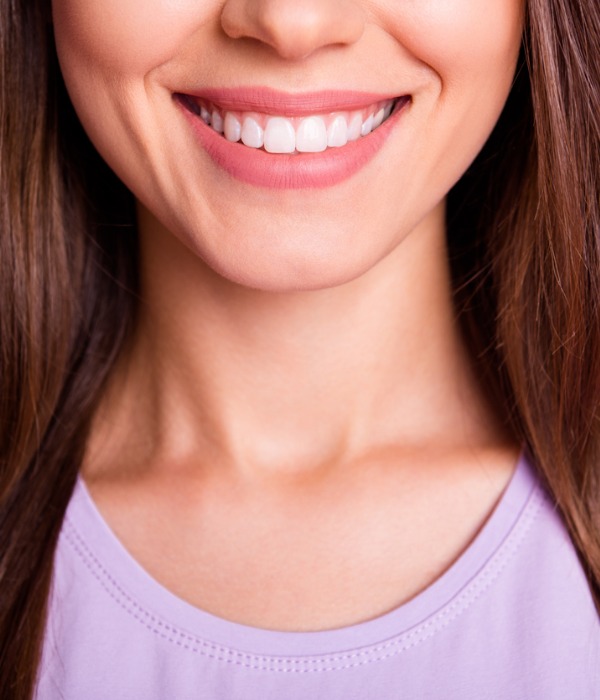 Prepless veneers is a great application of cosmetic dentistry in medical tourism where ultra-thin porcelain shells are bonded to the discolored or disfigured tooth. Stains, discoloration, and broken teeth are common issues that are repaired through cosmetic dentistry. These porcelain shells mimic the natural glow and color of the original tooth and can be fitted in one sitting at the dentist's office.
These veneers do not need much alteration and you can remove them without needing to attend the dentist. These customized veneers are very long-lasting and can run up to 20 years. Those with good oral health but badly deformed and stained teeth are the best candidates for prepless veneers.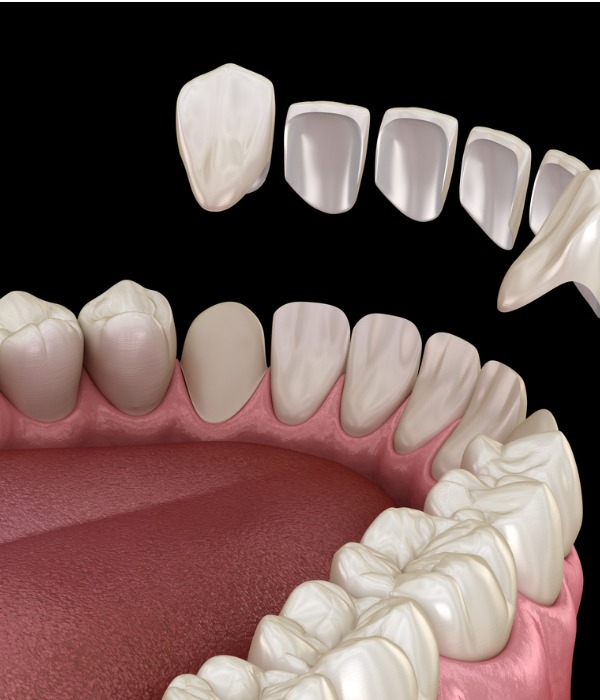 CONNECT WITH US TODAY FOR GLOBAL HEALTHCARE MARKETING, PROMOTION, STRATEGY, MERGER & ACQUISITION AND PARTNERSHIP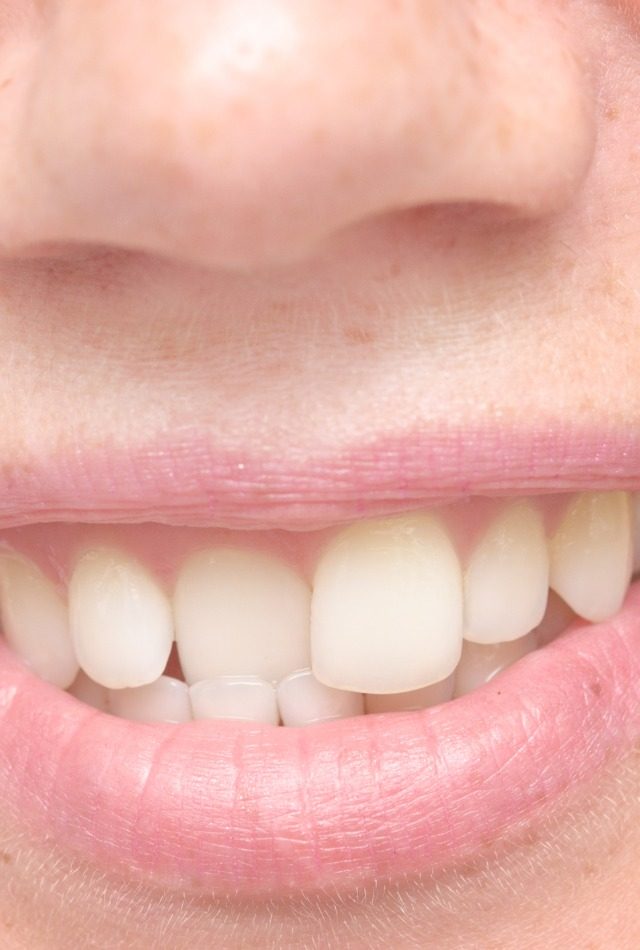 Crooked tooth correction or tooth straightening is a common treatment in cosmetic dentistry. Misaligned or crooked teeth can impact your personality and make you suffer from low self-esteem. Crooked teeth can cause periodontal disease, create difficulty in chewing and digestion, and can wear off fast. Braces are considered the first option, and you can choose from ceramic, metallic, invisible, and lingual braces.
Your dentist can also recommend tooth straightening surgery to reposition your teeth and gums if you face difficulty in chewing. A more invasive procedure known as orthognathic surgery is also done if a person faces difficulty in speech and chewing.
CONNECT WITH US TODAY FOR GLOBAL HEALTHCARE MARKETING, PROMOTION, STRATEGY, MERGER & ACQUISITION AND PARTNERSHIP
A total smile makeover is a combination of cosmetic dentistry procedures to improve your smile and facial appearance. Birth defects, faulty tooth growth, aging, bad habits, improper dental hygiene practices, and injuries can awfully damage your appearance. A total smile makeover is the only resort to get back your pearly smile. Since it is a combination of treatments, the cost is expected to be high. This is a very common package sought by individuals looking for dental tourism. This cosmetic dentistry package in medical tourism is likely to include teeth whitening, dental veneers, composite bonding, tooth implants, tooth rectification, and many more. A dentist's office will check your oral health and suggest suitable procedures for a total smile makeover. The outcome will depend a lot on the dentist's expertise and advanced technology used for necessary procedures.
CONNECT WITH US TODAY FOR GLOBAL HEALTHCARE MARKETING, PROMOTION, STRATEGY, MERGER & ACQUISITION AND PARTNERSHIP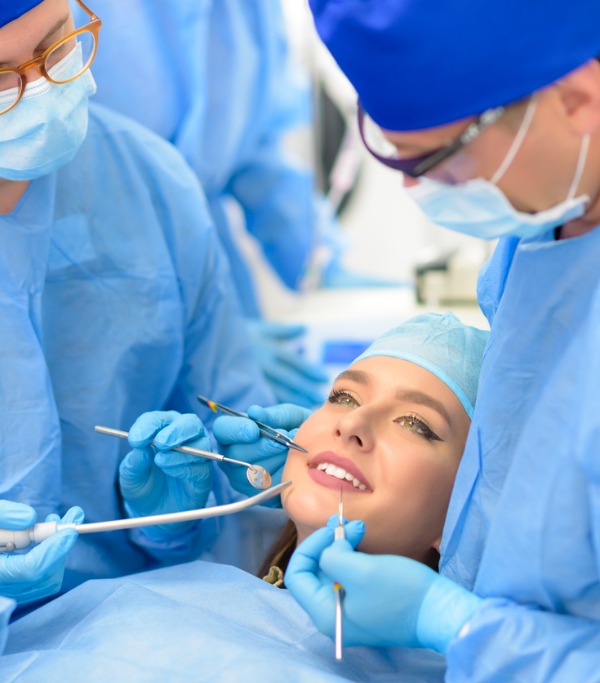 Maxillofacial surgery is a type of surgical dentistry where the defects of jaw, mouth, and face caused by any disease or injury are rectified through surgery. Maxillofacial surgeons are highly expert professionals who can do the correct diagnosis of the defect and create the right surgery plan.
The surgery is aimed to improve jaw function and relieve pain. It can also address a range of problems like chronic dental pain, preparing the mouth for dental implants, and oral diseases. This surgery also involves bone grafting, jaw reconstruction, treating temporomandibular joint, and other interventions caused by trauma or injury.
The nature of surgery and recovery varies with the problems and procedures. Some procedures can be done in an outpatient setup and you can go home the same day. Complex maxillofacial surgeries may need one or more than one day hospital stay.
CONNECT WITH US TODAY FOR GLOBAL HEALTHCARE MARKETING, PROMOTION, STRATEGY, MERGER & ACQUISITION AND PARTNERSHIP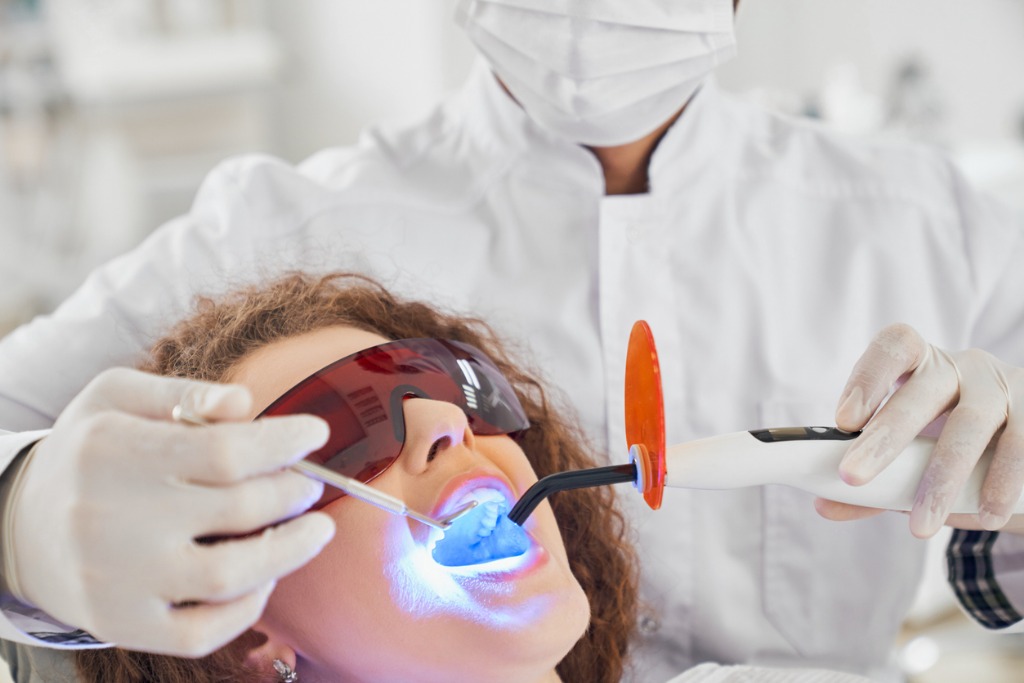 Laser dentistry involves the use of lasers to treat several dental issues and is potentially a more comfortable treatment option than other invasive procedures like drilling and extraction. It was accepted as a commercial clinical dental practice in 1989.
This can be used to treat tooth decay, gum disease, teeth sensitivity, and also in whitening teeth. The biggest advantage of laser dentistry lies in its cost-effectiveness and efficiency. It involves two procedures – Hard Tissue which refers to issues related to teeth and Soft Tissue which refers to issues related to gums. Common hard tissue procedures are cavity detection, dental fillings, and treating tooth sensitivity.
Common soft tissue procedures are rectifying extended gums, treating abnormal tongue frenulum, removing tissues from dentures, and lengthening the crown.
CONNECT WITH US TODAY FOR GLOBAL HEALTHCARE MARKETING, PROMOTION, STRATEGY, MERGER & ACQUISITION AND PARTNERSHIP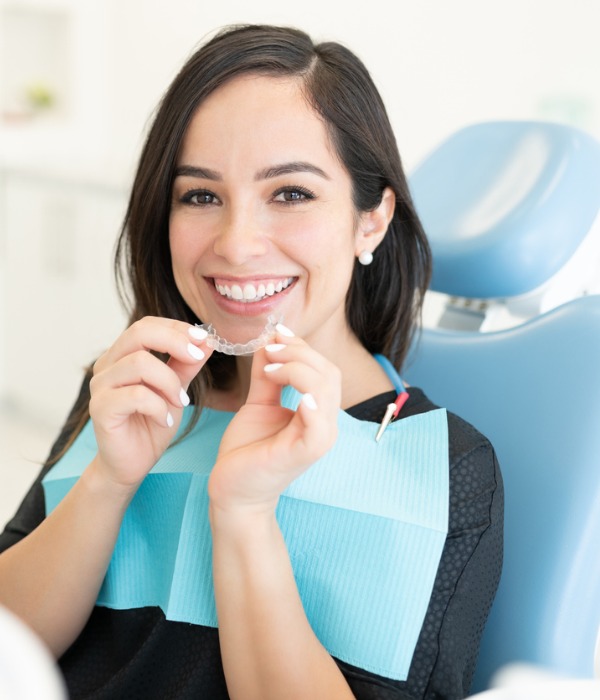 This branch of dentistry deals in rectifying the defective configuration of teeth known as malocclusion. Extreme malocclusion can create difficulty in speech, eating, and maintaining oral hygiene. It also has a negative effect on the individual's appearance leading to poor self-esteem and even depression. An orthodontist's job is to close wide gaps in the teeth and align their position, straighten the crooked teeth, improve chewing and speech, boost gum health, and prevent long-term wear and tear of the teeth.
An orthodontist uses a range of devices like braces, headgear, plates, aligners, space maintainers, retainers, splints, lip and cheek bumpers, etc. to fulfill the client's specific requirements. This is one of the sought-after cosmetic dental procedures in medical tourism. Medical tourism advisors and facilitators are flooded with inquiries related to it.