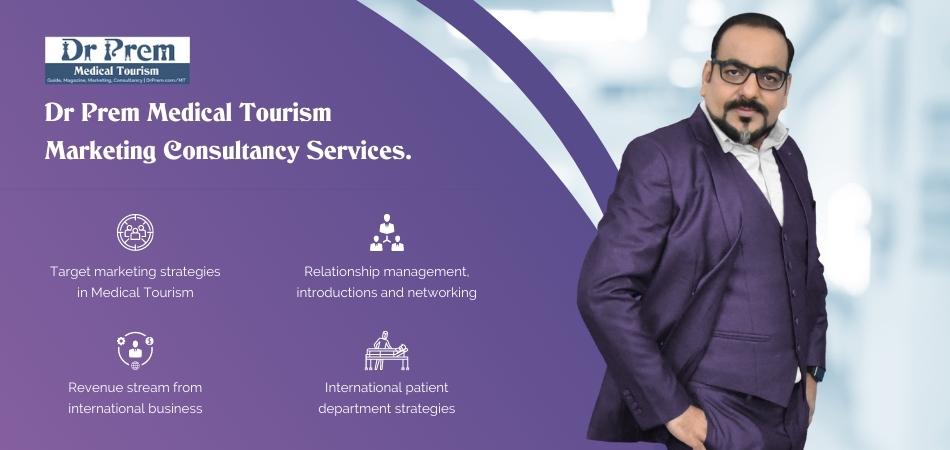 Indian medical tourism market is spreading beyond Tier 1 cities. This was evident from Dr. Prem's medical tourism workshop conducted in Sanjeevani CBCC USA Cancer Hospital in Raipur, Chattisgarh that received wide media coverage. Jointly organized by leading hospitals and clinics of the city, the workshop was a grand success.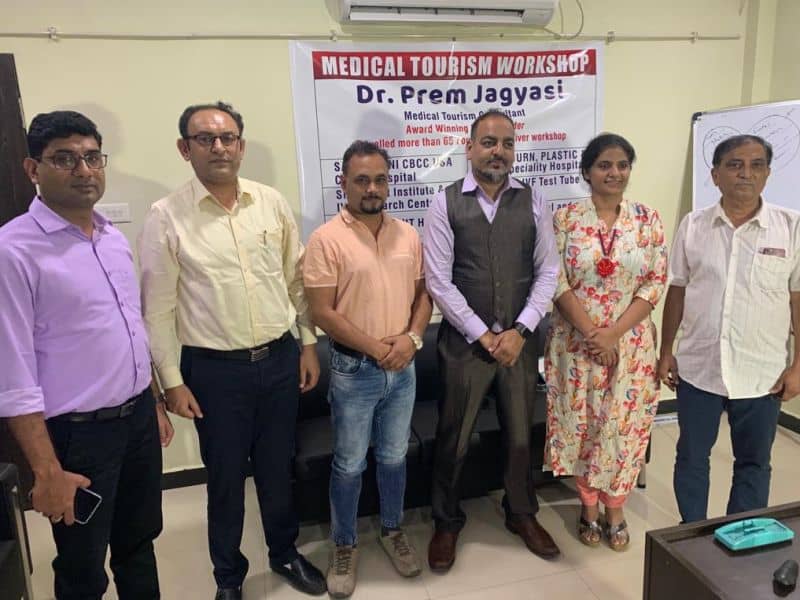 The workshop witnessed the presence of CEOs and directors of renowned clinical centers and hospitals of this region namely KALDA BURN & Plastic Cosmetic Surgery Center, Pahlajni Fertility (Test Tube Baby) center, Dr. Jaulkar ENT Hospital, SMC Heart Institute and IVF Research Center, Shree Ganesh Vinayak Eye Hospital and Positive Health Zone Wellness Center. The essence of this workshop was truly felt by the valuable knowledge-sharing interaction between these top-level healthcare professionals.
Chattisgarh on the way to becoming a medical tourism hub:
[youtube https://www.youtube.com/watch?v=UYOjm31BGpk]
Efforts to make Chattisgarh a medical tourism hub has been on since quite some time and now it is speeding up. A clear indication of medical tourism in India growing across the country and is not limited only within Tier 1 cities. This heralds a great going for Indian medical tourism sector already making a respectable position in the international medical tourism index.
It is encouraging to see Tier 2 and Tier 3 cities are putting their efforts to make a mark in the medical tourism map. The enthusiasm in organizing and participating in medical tourism workshop is high.  These small cities have their own advantageous points in terms of quality and cost effectiveness which are no less attractive to medical tourists.
Key highlights of the workshop: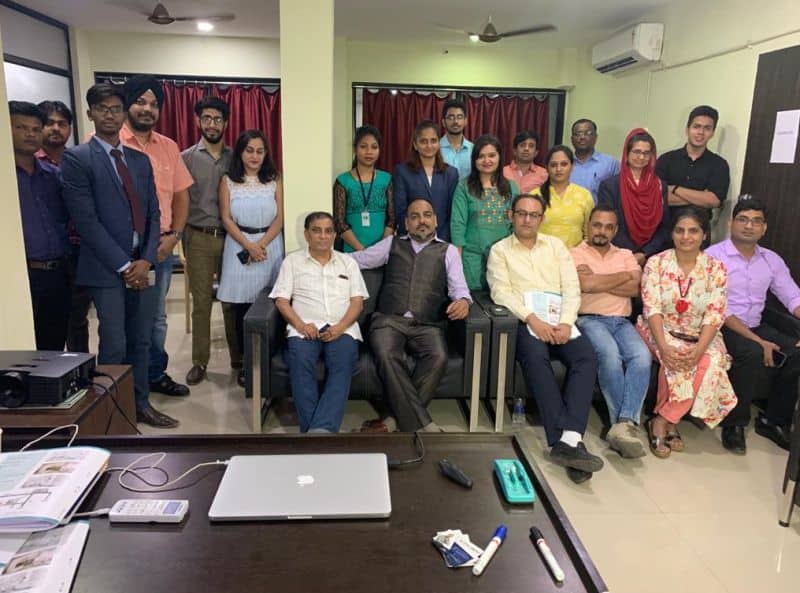 Dr. Prem's signature workshops are purposeful in all respects going beyond presentations and lectures. Each destination is different and every workshop is aimed to unravel its potential and make the best of it. Medical tourism is a big term encompassing a lot of factors. It is not limited to delivering the right treatment within a specified cost. More things which need to be considered were specified followed by proper analysis.
Various key points related to building a successful medical tourism venture were discussed. Like how to start a medical tourism department, what kind of infrastructure is needed for it, identifying the target market, i.e. from which countries patients are likely to come here for medical treatment, acquiring patients, understanding their cultural issues, how to discharge personalized care taking care of all their prime needs including travel, accommodation and food etc.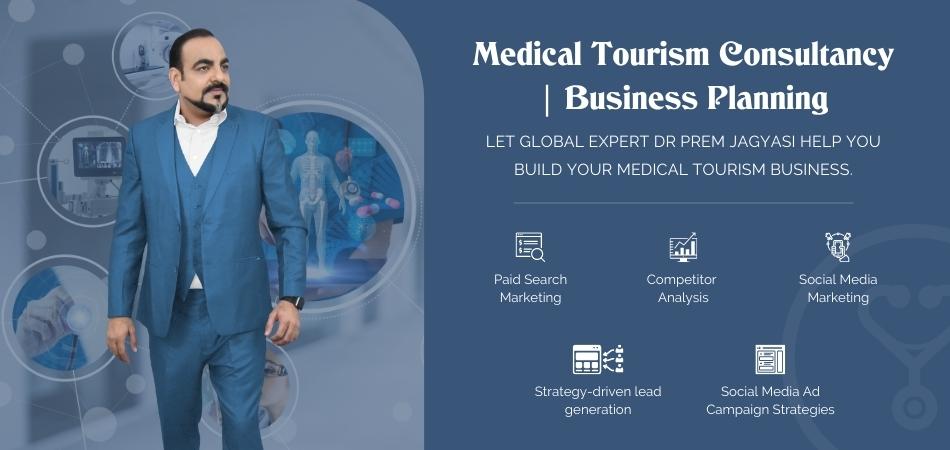 If medical tourists desire for some relaxing tourism and wellness activities as a part of their recovery, it needs to be taken care of as well. The workshop also educated the participants about the inherent challenges.
Lack of awareness is one prime challenge. Very few are aware of the quality of facilities available here. The workshop also highlighted how to increase marketing efforts to reach out to potential customers through regular promotional campaigns and conferences.
Where tier 1 cities are reaping huge benefits owing to the great infrastructure, this city has to gear up in infrastructure development to provide hassle-free travel and treatment for medical travelers.
Dr. Prem, an internationally recognized medical tourism consultant who has conducted a number of medical tourism workshops in 65+ countries was highly impressed with the quality of facilities available in this small city which are at par with the expensive alternatives available in big cities.
Addressing the post-workshop press meet, Dr. Prem spoke highly of Chattisgarh's potential in medical tourism. Chattisgarh should capitalize on this to become a popular medical tourism hub in India. Medical facilities here can serve both outbound and inbound medical tourists efficiently.
Does Chattisgarh have the potential to develop in medical tourism?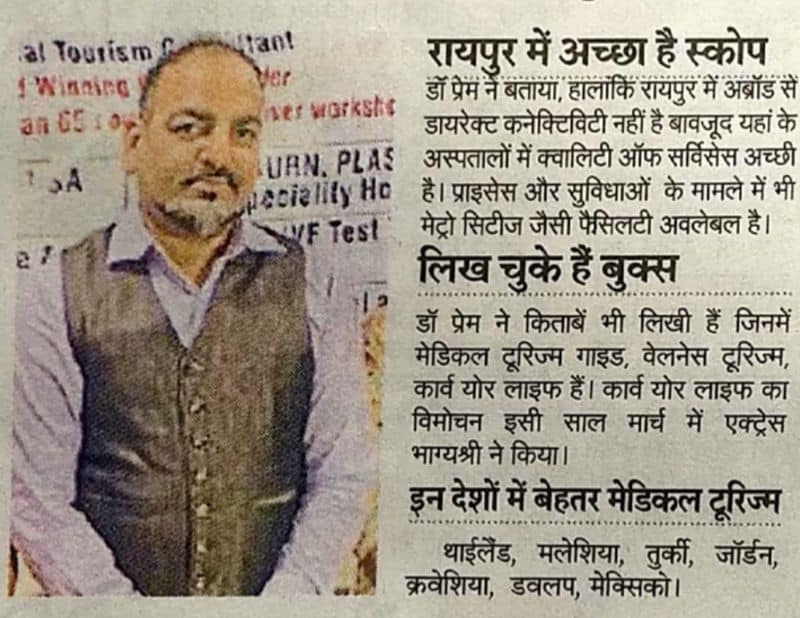 This may be the obvious question but the answer is yes. It would be utterly wrong to consider tier 1 cities as the best choices for medical tourism. They do have their advantageous grounds but tier 2 and tier 3 cities can also have better options where the cost is much lower than any other reputed hospital chains in India.
It would be a wrong notion to think that these small cities lack in super specialty medical facilities and talent. Sanjeevani CBCC Cancer Hospital in Raipur stands as a contradiction to it. Very few cancer specialty centers in India can be compared with the quality of facilities available here. Not only this, the city has top class facilities for all those treatments highly sought after by medical tourists.
A major part of Chattisgarh is covered by forests which can be developed for tourism purpose.  A significant fraction of medical travelers prefers treatment and recovery amidst natural surroundings.
India's medical tourism business valuation has touched nearly 30,000 crores INR. Lakhs of medical tourists from abroad are visiting India and the number is on the rise every year. To tap the high valuation medical tourism market, Chattisgarh Tourism Board in collaboration with reputed specialists has stepped up its efforts to develop tourism facilities and infrastructure making it attractive for foreign tourists.  The joint efforts from healthcare and tourism sector are soon to bear fruits.
Dainik Bhaskar clip