With advancement in technology, software and technical gadgets, homes have now become smart homes. Thanks to Internet of Things (IoT), practically everything at home is now connected with smart devices or is automated to offer convenience. The cool gadgets designed to bring epitome of luxury in living is also changing people's lifestyle.
Providing quick solutions to everyday home problems, the gadgets supporting simple designs and improved functions not only reduce efforts but marmalade space too. Here are some high-tech and cool smart gadgets that ensure health and hygiene.
Nest Learning Thermostat
3rd generation Nest learning Thermostat is the best and smarter way to save energy. The slimmer and sleeker in design device with large displaying is an advance gadget designed to light up automatically to show you temperature set. Designed to adapt automatically and accordingly, it changes temperature depending on the season and time change.
Made compatible with dedicated mobile application, the Nest Learning Thermostat mobile app keeps you connected with your home even if away. In addition,it highlight how much energy is saved by you at the end of the day, apart from this it also give a monthly home report for better understanding. Keeping an eye on the house, it will also alert the family if detects something wrong, thus keeping your home safe and secure.
Curb
Giving control of your home in your own hand, CURB is claimed to be world's first home energy intelligence system, which monitors everything in homethat uses electricity. Fitted with CURB hardware sensor it can easily connect to the central hub of the home to offer pulse on everything that is working.
Offering real-time notification, the dedicated CURB mobile application is made compatible with both Android and iOS. Designed to send alerts and notifications, themachine will notify when something is left open or when the electricity usage go over budget. CURB also monitors solar production, to let users understand how home is consuming energy and how it is generating it.
Wireless LED Light Bulbs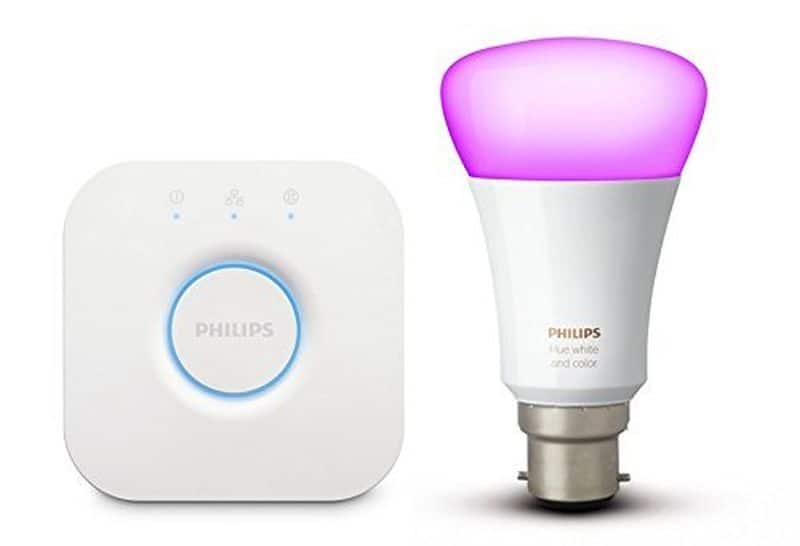 Philips Hue LED lightning system is a personal wireless lightning system designed to enhance everyday life. Designed to work wirelessly and automatically, the light from waking to get you energized is designed to offer endless possibilities.
Brilliantly combined with energy-efficient LED and intuitive technology; it bridges the gap by smartly connecting with smart devices. Linked with Wi-Fi and router, it can easily connect with the system for wider coverage, thus offering you flexibility to manage home light from anywhere. So now, create the perfect ambiance as per requirement and mood and enjoy the high-quality energy saving LED lights that are ideal for both home and office requirements.
Bediator
An intelligent heating system designed to offer warm room conditions. The energy efficient device imagined by designer Yi Kunwoo is a smart gadget designed keeping winters in mind. Entitled Bediator, the heating padsystem radiatoris winter beds where one can comfortable lie on and enjoy heating without facing cold.
Replacing rugs and woolen covers, the bed also provided with LED display offers information like time, temperature and current room temperature. The rectangular-bed that can be easily activated through a simple push on the side button is designed keeping every season in mind,while the green hole on the side circulates cool air in summer and warm in winters making it suitablefor every season.

High-tech and smart gadgets for home is not only giving people chance to control home cores and domestic world with s single touch of button, thus helping in leading a healthy life.