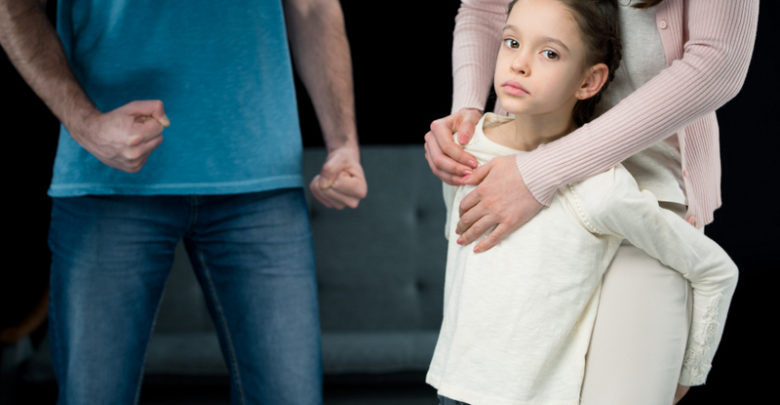 In the US, 3-4 million children between 3-17 years of age are at a higher risk of being exposed to domestic violence every year. This means children at home regularly face incidents of physical, verbal and sexual abuse or observe its aftermaths in the form of bruises, tears, wounds and torn clothes or broken items.
Family violence has a serious bearing on the psyche of children. Even if such events of violence arise from conflicts between male and female partners either married or maintaining live-in relationships, children are also not spared from it. Domestic abuse can occur on the internet, social media and mobile phones.
Nearly 50% of children witnessing domestic violence get badly beaten. It is also one of the leading causes of homelessness in Australia. A wide range of meta-analytic and population-based studies have revealed, prolonged exposure to violent actions at home can have a severe impact on children's education and overall well-being.
Forms of domestic violence: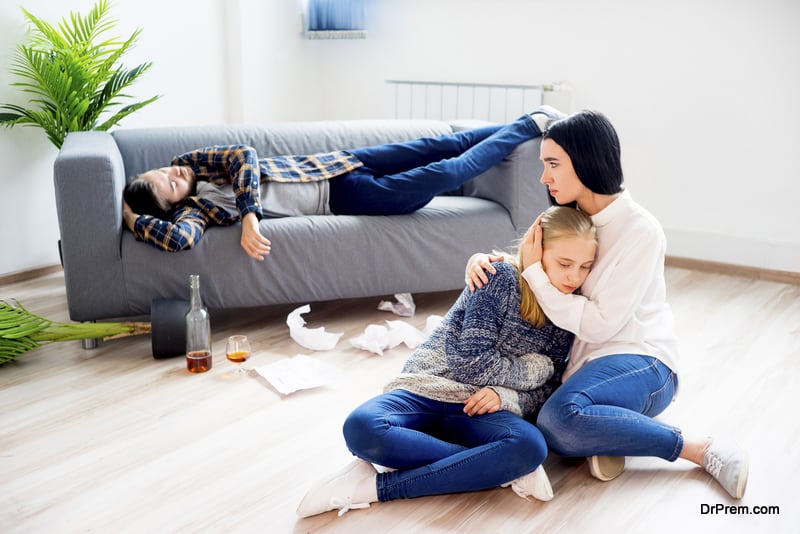 This can include chronic yelling and arguing, controlling or dominative behaviors, verbal disrespect and abuse, threats of intimidation, beating partners or other family members, breaking things, threats of murder and suicide, use of dangerous tools in assault which can even result to fatality.
The Centers for Disease Control and Prevention in its study of The Adverse Childhood Experiences has categorized exposure to domestic violence as one of the severe forms of adverse childhood conditions. This stands as one of the contributing factors to poor quality of life, premature death and enhances the risks of many common causes of death in the US.
Feelings of children witnessing domestic violence: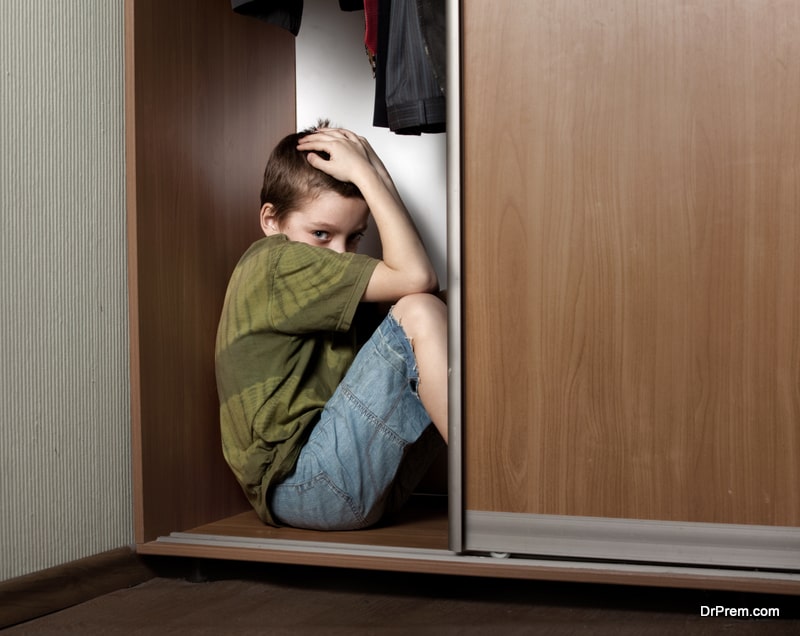 Parents in such families are likely to be more involved in their own personal issues, caring less for child rearing and parenting. They are more likely to serve severe and harsh punishments towards their children out of self anger.
What do children feel in such situations?
They always dwell in fear.
Since they are not aware of the triggers of domestic abuse, they always fear their safety. They also worry about their mother and siblings if the father or any male member is the abuser.
They feel helpless and vulnerable.
They normally keep this as a secret and never share with anybody. They may seem to be doing fine, but suffer from a gnawing pain inside.
They may often blame their own self in case simple things done or said by them trigger domestic violence.
They are likely to suffer from rage, humiliation and embarrassment and show emotional outbursts.
They continuously crave for attention and affection since they do not receive the emotional and psychological shelter from their parents. They remain abandoned.
Comprehensive research has found children exposed to sustained domestic and family abuse may suffer from symptoms of trauma including PTSD. This may have a long lasting effect, impacting normal behavioral development of the child.
Domestic violence and its effect on behavior of the child
Children exposed to such an unhealthy environment suffer from guilt and shame, which is enough to curb their mental development. They remain handicapped and fail to bloom in all respects.  Behavioral effects vary with age and sex.
Physical disturbances: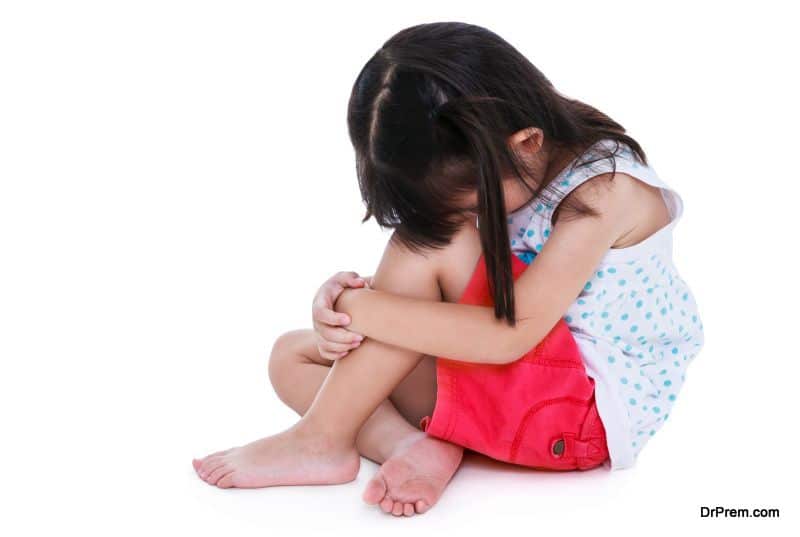 Sleep disturbances, sadness, depression and anger towards both parents are common traits.  They get angry on the abuser for causing the violence and the mother for being unable to stop or prevent it. Other physical responses may include headache, stomach ache, bed wetting and poor concentration ability.
Emotional responses: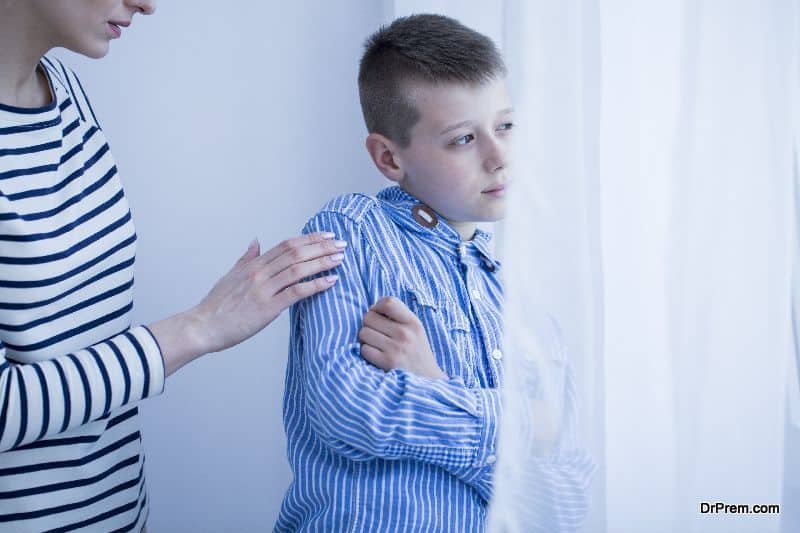 Behavioral responses normally include anxiousness, a desperate effort to please everybody or acting out. Its further effect on behavior can be observed in late development of speech and specific motor and cognitive skills. Pent-up emotions of children experiencing domestic violence can make them violent and unnecessarily aggressive. Such violent outbursts can be self-injuring too.
They develop an inability to experience empathy and guilt and turn they may turn into habitual liars. They have low tolerance to frustration, possess poor judgment and fear about the future. Older boys are likely to be outwardly expressive of the distress. They become more aggressive and develop disobedience.
They have a tendency to adopt the same violent attitude while trying to solve any problem or to get anything of their choice. They may turn out truant and take to alcohol and substance abuse to cut off the disturbing moments of violence.
Girls, on the other hand, are likely to suppress their distress. They remain withdrawn from others and suffer from depression. They suffer from poor self-esteem and develop the habit of complaining of vague physical symptoms. They are likely to suffer from eating disorders and have a tendency of self-harm. They have an increased tendency to choose abusive life partners.
Long term behavioral effects on children: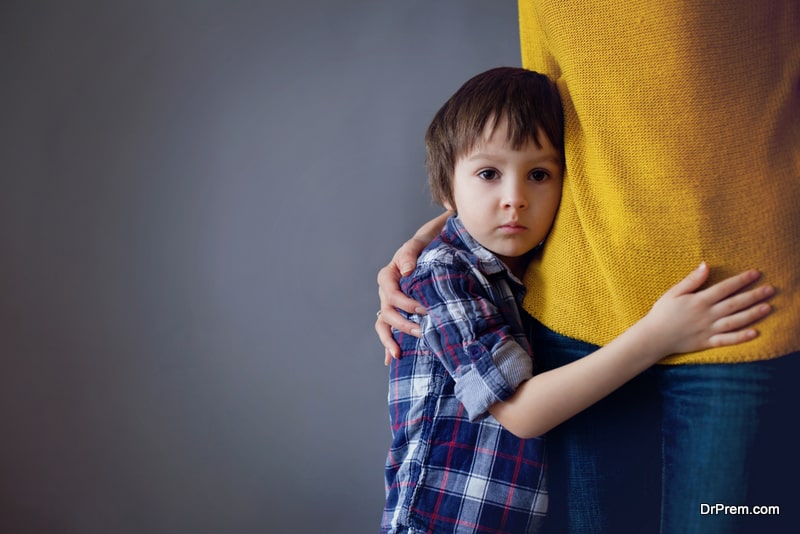 Most likely boys copy their fathers and girls, their mothers. Experts believe children brought up in abusive homes are likely to follow the same path in intimate relationships and parenting. Boys think that domestic violence is the only way to have better control of others – be it in personal life or external world.
Since they grow up seeing their mothers abused, they develop a tremendous disrespect towards females. They are likely to batter their female partners than other boys raised amidst normal family conditions.
Girls observing their mothers grow up with a belief that violence is normal and expected in a relationship – something which you just have to put up with. Witnessing domestic abuse is the only predictor of juvenile delinquency and criminality in the adult phase. Children from these families are like to run away from their homes.
Impact on children's education: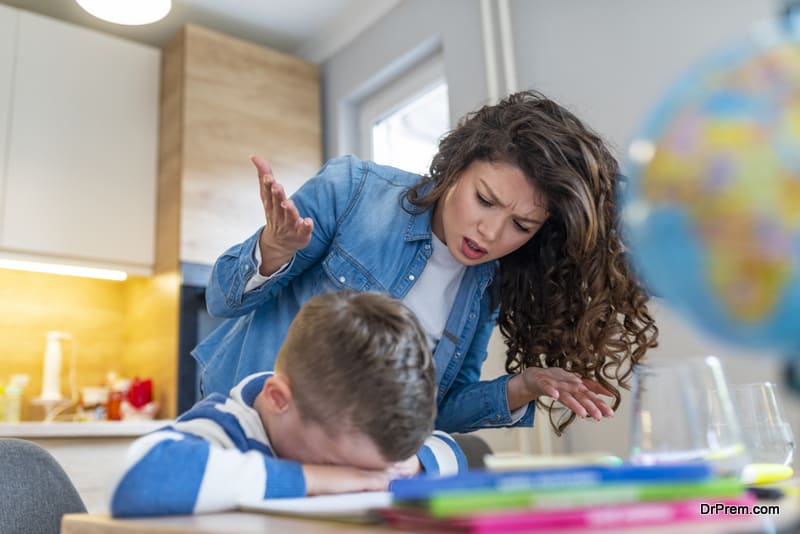 If the overall wellbeing gets affected by domestic violence, it is sure to have a grievous impact on children's education too. Ample studies have proved this. Children subjected to regular domestic abuse simply lose interest in studies and do badly at school. Poor concentration, cognitive disorders and everlasting anguish add to their learning difficulties.
Children can neither open up at school in case they face any learning difficulty nor they can seek help from the parents. Inability to keep up with the school's curriculum and discipline makes them averse to school and studies. They start skipping schools and classes, especially the adolescents.
Late arrival in school and absenteeism is common with them. In one of the studies, participants reported performing a range of household chores early morning, a common cause for late arrival in school. Denial of food, beating, excessive labor and verbal aggression also contributed to absenteeism.
Growing amidst an unhealthy atmosphere sows bad tricks in their tender minds which they apply to avert any unpleasant actions from teachers or parents. When nobody at home takes care of this, school performance gets badly hit.
Denial of financial support is a big factor causing school dropouts, which is another outcome of domestic abuse. One or both the parents have neither the means nor are willing to provide financial support to allow the child to carry on with his/her studies normally. School performance nosedives.
Stop them from suffering in silence: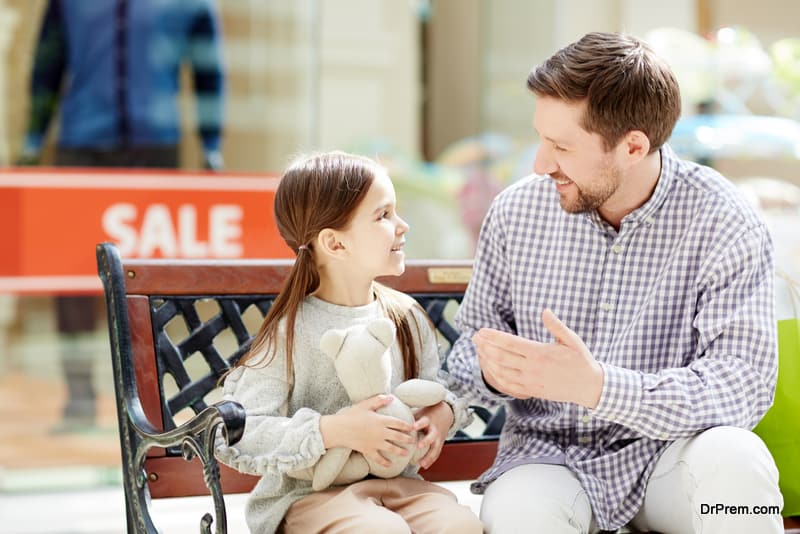 Domestic abuse to children has been condemned by international organizations like the United Nations. Most cases of violence against children in the family go unreported, leaving them to suffer in silence.
Professionals dealing with children at school or any other institution should take note of such disturbed children and help them to come out of it. Parents too need to be counseled and guided. Many schools hire trained counselors to help these children. Proper help and guidance can help a child recover from the aftermath of domestic abuse, enabling them to carve a healthy life on their own.