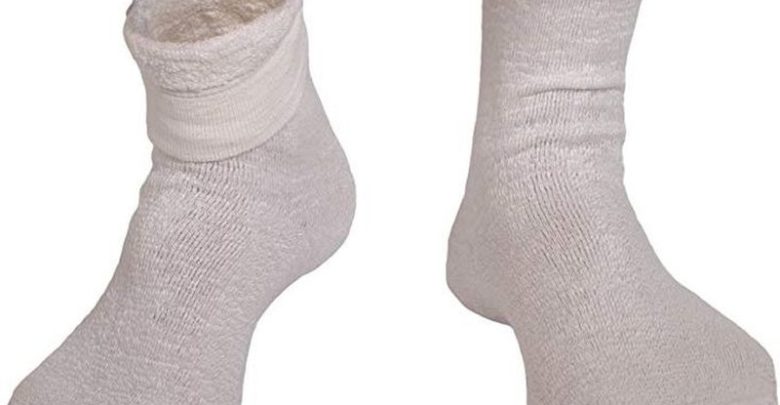 Socks are incredibly necessary to your wardrobe, just as other articles of clothing. Finding a pair of socks made from organic material is a struggle sometimes. You most likely will not find the socks you are looking for at the nearest mall. Here are a few websites and companies which make and sell eco-friendly socks. Check them out and maybe you'll find the best pair of environment friendly socks from this list.
Maggie's Organics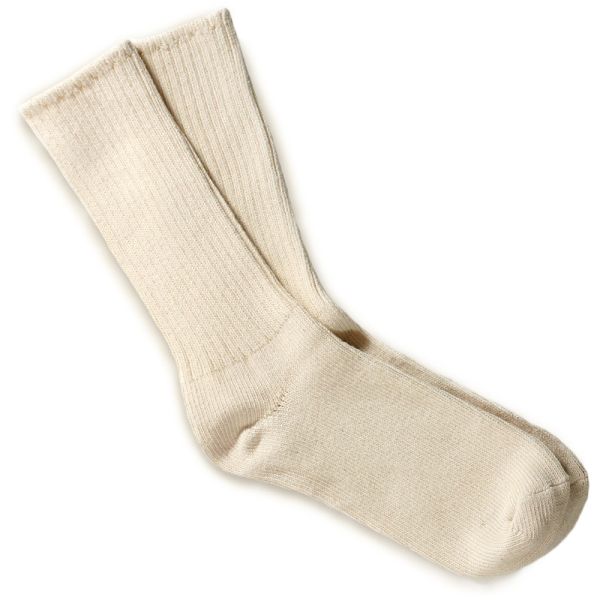 You must have guessed from the name itself that this company sells socks and other stuff made from organic material. There are all types of sock styles, sizes and colors you can choose from – sports socks, dress socks and more. Maggie's designs are basic and functional, and the prices are decent too. You can buy the socks on sale for a lower price.
This company's achievements are quite admirable, as it helped form Nicaragua's Fair Trade Zone, thus underlining its ethical stand. It has started a co-operative to recycle socks and make things like sock monkeys from them. Maggie's has been making eco-friendly socks for almost ten years now, which goes to say a lot of the quality of the socks.
Conscious Step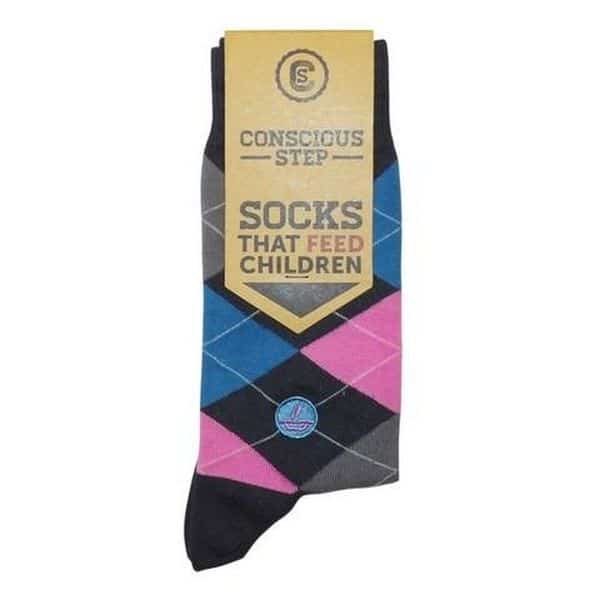 Step out consciously, displaying your eco fashion socks, with the socks from Conscious Step. It's a brand which produces ethical socks of cheerful and bright variety, from GOTS certified Fair Trade certified cotton, polyamide and elastane. The entire collection is vegan certified too, so these eco-friendly socks are vegan friendly too. Produced in India, you would get socks which do much more than grace your feet – the brand sends supports children's education, plants trees and acts for hunger eradication. Each pair of socks has a purpose and each pair is incredibly comfy as well. Win, win, at all fronts. Available worldwide.
Teko Socks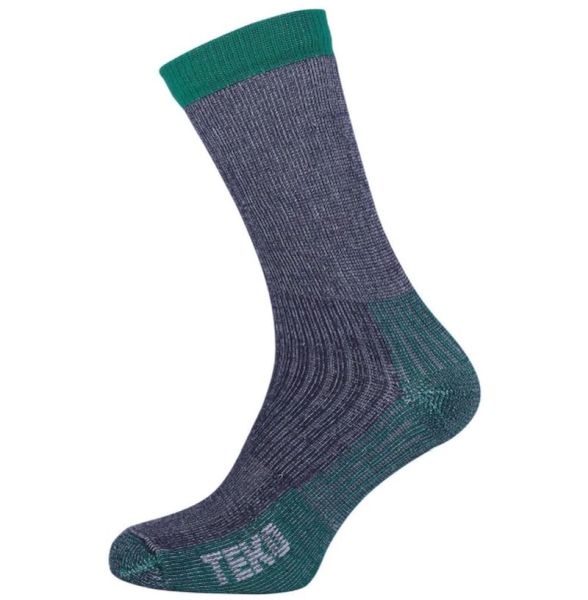 Made from organic cotton, merino wool and recycled polyester, the brand claims to be best for and on the planet! The socks are extremely durable, as they last through quite a few cycles in the Laundromat. These socks are for men as well as women and priced at 10-20 dollars a pair. So not for budget/bulk buyers, but you might try them out for durability.
PACT Apparel
It's an American eco-friendly socks label, which has a good range of colorful and cool socks for men as well as women. The socks have 73-78% certified organic cotton, and elastane and nylon. The brand also manufactures hoodies, t-shirts, activewear and underwear. PACT socks are made in a factory which is Fair Trade certified, so you can go ahead and purchase your socks and other apparel from them online but only within US. International shipping is for Canada only right now, though the company has plans to go global.
Boody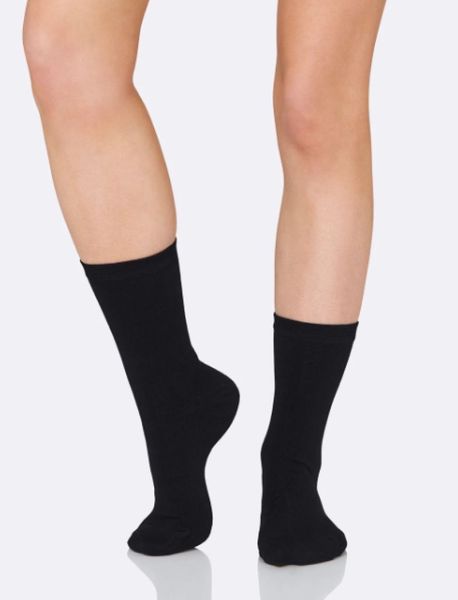 The socks are made from bamboo fabric, which is not as perfectly 'green' as fabrics, as chemical solvents are used in the production process. However, an independent audit company named Oeko-Tec 100 certified that there were no harmful chemicals used in the processing and the fabric was grown without the use of synthetic pesticides. Boody also has a WRAP certification validating it as meeting the required ethical standards. Boody socks can be bought online as they ship internationally.
Devmir
Devmir socks make three types of eco-friendly socks using different types of organic material. These stylish socks are good for yourself and as gifts for anyone you know. Recycled synthetics, bamboo and organic cotton are the fabrics used to make the socks. If you buy one pair from Devmir, they will donate another pair to the National Coalition for the Homeless and an additional 10% to Sierra Club, which is running a campaign for donation of a million pair of socks.
Thought Clothing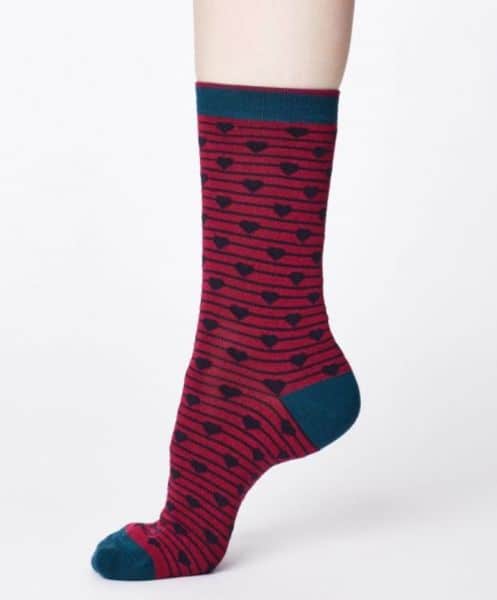 This brand is a pioneer in the eco-conscious fashion space, as it launched way back in 1995, when sustainable fashion was known to only a handful of people. It produces eco-friendly socks which are stylish and funky. The materials used are bamboo viscose, recycled polyester and organic cotton. It's based in UK but the manufacturing takes place elsewhere, in factories which have to comply with the brand's strict code of conduct. As worldwide shipping is available, you can order Thought Clothing socks from anywhere in the world.
g=9.8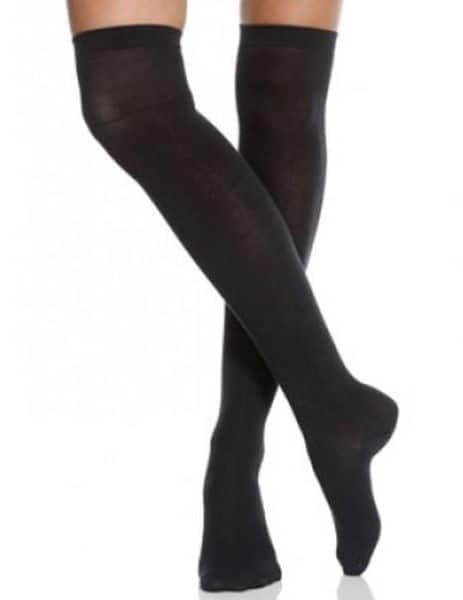 If you're in the mood for some fancy socks, then you should check out this site. Designed by Sophie Young, a French Designer, the socks are made from a material named Lenpur. Lenpur is made by weaving the cellulose derived from tree waste with enzymes, giving the material absorption and softness.
Though the g=9.8 socks are not organic, they are eco-friendly, certified by Okotex, which has certified them for environmental protection. Ankle socks, knee socks and sultry thigh socks are available from 12 dollars onwards. Bit pricey, but these are not everyday wear socks, so maybe the high prices are to be expected.
Rawganique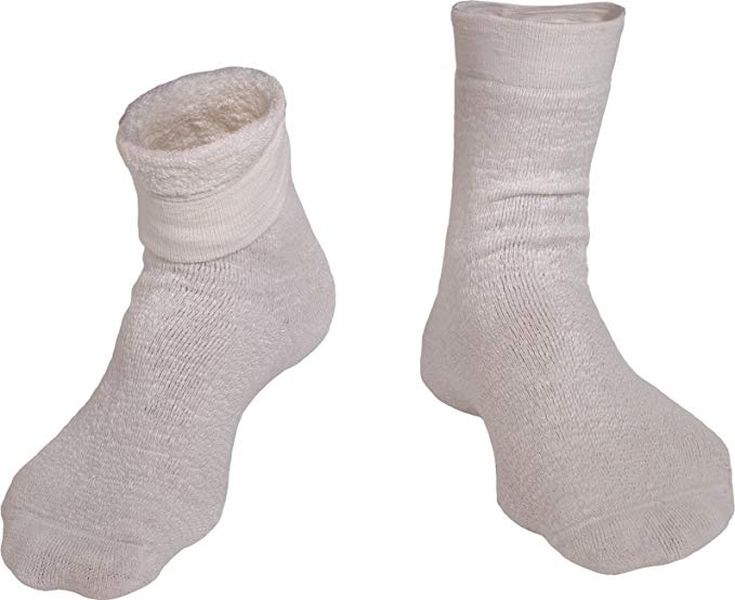 You can buy your vegan friendly socks from Rawganique, an eco-friendly socks manufacturer. Their hemp socks are basic in style and made from European hemp. They are available in only two sizes, costing ten dollars for a pair. The hemp and cotton blend socks are quite plush and soft. The company recommends the socks to be line dried in order to avoid pilling from the hemp fiber.
If you get the right size, then you can buy their hemp and flax blended socks too, which are elastic free. These cost around 16 dollars a pair and won't stay up well, but might fall to your ankles in multicolored ripples. The socks are lovely and gorgeous, but definitely not in the daily wear category.
Organics Basics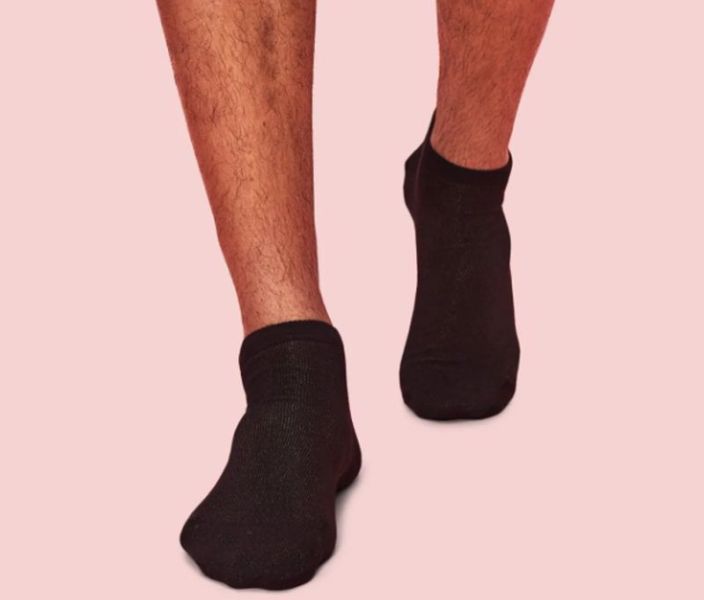 Organics Basics' socks have a luxe feel to them. The socks are manufactured from high quality organic material. But there is no choice for color as they are available in black only. Still, we all need a good pair of black or more than one black pair anyway, so this could be good brand to buy your organic black socks from. The styles available are low-cut and ankle which can be paired with both jeans and trousers. Shipped worldwide for some extra cost, which you should check at the time of checkout.
Other environment friendly brands for socks are People Tree, and Komodo, which have a very good reputation in the sustainability sector.