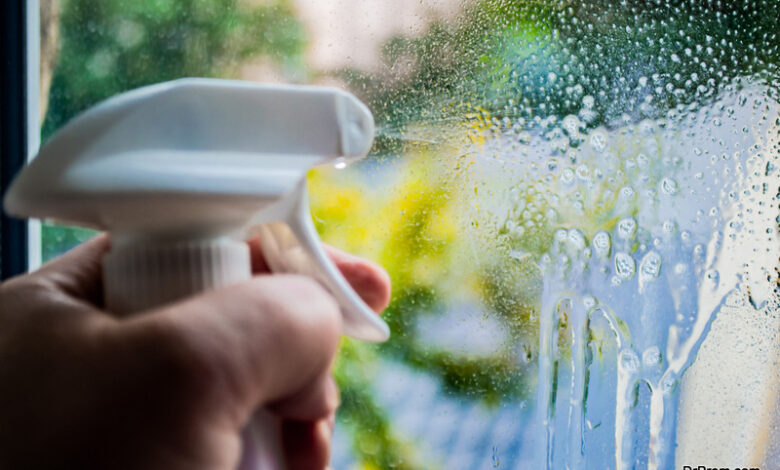 Today a modern home has numerous chemical cleaners which are toxic and lead to create long-term health issues. These chemical cleaners are also polluting substances and by the ways these get manufactured is responsible for causing the pollution to the environment. These chemical cleaners sure make the house free from the dirt and grime but leave the toxins behind which are harmful to everyone.
But there is a long list of eco-friendly, i.e. non-toxic home cleaners, available now. These are proven as one of the healthiest and best chemical cleaning alternatives. Let's have a look on some of the eco-friendly alternatives for the chemical cleaners which are available these days. 
Mrs. Meyer's Clean Day All-Purpose Cleaner
Mrs. Meyer's Clean Day products are easy to use for anyone and anywhere. Amongst their all products, the All-Purpose Cleaner which comes with the scent of lemon verbena can be used on the floors, bathroom sinks etc.. It makes the place cleaner and flaunts a  nice aroma. This product has got good ratings in the health, society, and the environment category.
Murchison-Hume "Everyday" Furniture Spritzer
This furniture spritzer from Murchison-Hume is gentle but an effective one as it reduces and removes dirt, stain, etc. It can be used on several types of furniture such as wood, artificial, varnished and furnished. This distinctive spritz cleaner leaves a glistening shine behind while removing the stain and dust from the furniture. 
Attitude Eco Cleaner All Purpose
The All Purpose Eco Cleaner is a biodegradable and vegetable based spray for household cleaning. This cleaner is an exceptional multi-use spray as it works very well on different surfaces. It is made up of the natural ingredients such as essential oils, coco glucoside, etc., and hence, is a certified eco-friendly product.
Dave by Eco-Me All Floor Cleaner-
Eco-Me's Dave is all floor cleaner and contains grapefruit seed oil, vinegar, coconut-base surfactant, plant essential oils etc. It reduces the bacteria up to 99%, odors, and germs from the floor. It is a natural floor cleaner which is safe and healthy for the whole family and even the pets of the family. 
Method Glass+ Surface Multi-Purpose Cleaner
The cleaning competencies of the Method Glass+ Surface Cleaners is none less than impressive. On the glass, this product works very well; however, it is a little bit difficult to spray.  And it takes quite a long time to cut through the grease. But in all, it leaves no streaks behind.
J.R. Watkins Home Care All-Purpose Cleaner
Watkins are known for their natural products. One such natural cleaning product of J.R. Watkins is the All-Purpose Cleaner for home care which cleans stuff very well and smells good too. This natural home care product is non-toxic, biodegradable, ammonia free, free from animal testing, bleach and phosphate free etc. All the grease and grime gets cut through this cleaner very well.
The Laundress Surface Cleaner
The surface cleaner from Laundress can be applied on all surfaces for cleaning purpose. The cleaner is made of pure essential oils and preservatives which are gentle. The ingredients of this products are plant-based, and derived from nature. Most importantly, these are non-petroleum and completely natural with no chemicals in them. The Laundress Surface Cleaner, hence, is one of the most effective and the safest cleaners for your bathrooms and kitchens.
Trying one of these all-purpose eco-friendly cleaners have some other benefits also;  the cleaners which are dilute save money, as their chemical alternatives always come at a relatively cheaper price. Hence, it is a safe decision for anyone to use home cleaners that don't contain harmful chemicals.
Any eco-conscious individual would understand the importance of using chemical free cleaners to make their surroundings healthy and germ free. Thus, for those who intend to green their lives with quality cleaning products, the abovelisted eco-friendly natural products for cleaning purpose are some of the best alternatives available today.