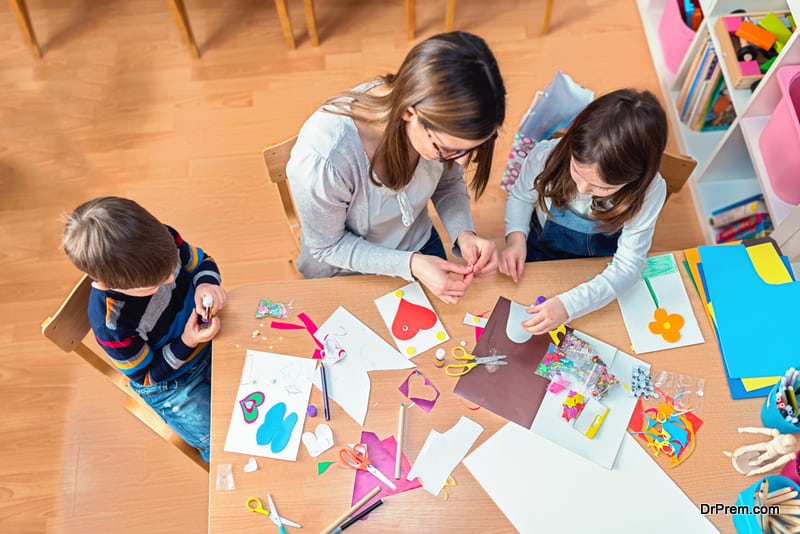 You may want to make beautiful and fun crafts with your kid/s, but refrain from doing so because you think you're not crafty. There are tons of crafts, which you can do without any special crafting skills or special tools. Most of the crafts can be completed in a very small amount of time too. At the most, it will take 15 minutes or less to make. Before we can check out some easy crafts for kids let us understand why you should craft with your kids:
Reasons why crafting with your kids is good for them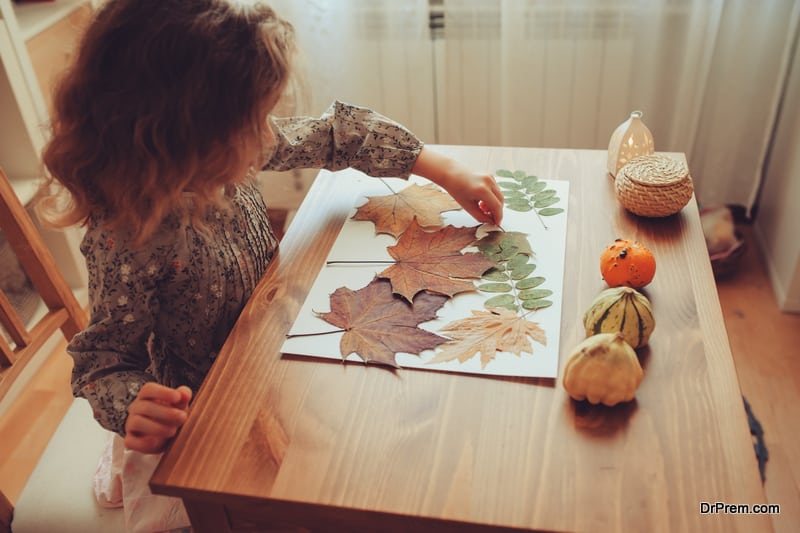 According to a recent study, crafting with kids makes the bond you and your child/children share stronger. It also helps in creating lasting memories that your child/children can look back upon later in life. It increases their cognitive abilities and gives them a sense of accomplishment. They learn to start and finish things. Besides, it gives their creativity a boost.
Enhances bilateral co-ordination of the brain
Art and craft ideas for kids engage both areas of the brain simultaneously and improve the bilateral co-ordination of their brain. This leads to immediate as well as future cognitive development.
Improves motor development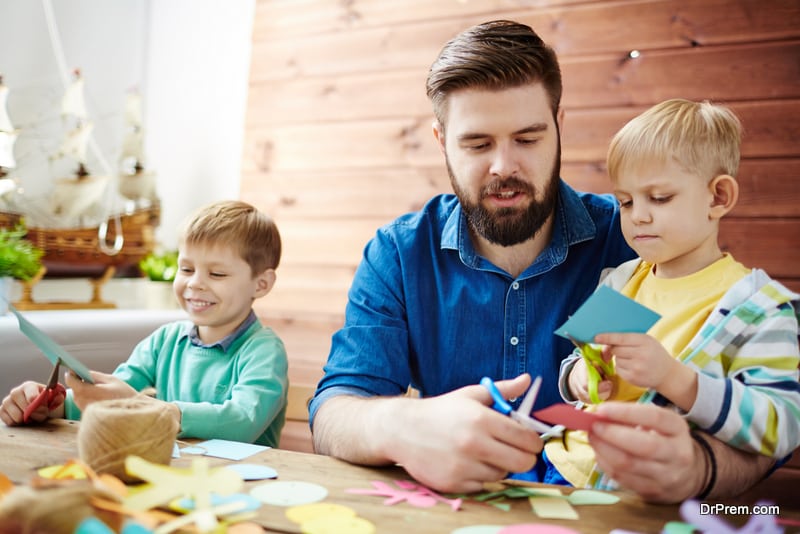 It has been found that crafts accelerate the development of the muscles of the fingers and the hands. This improves the motor skills, which are essential to complete their activities in early school.
Close interaction improves social ability
Your kids' deep interaction with you while you're making easy crafts for kids is extremely important for the development of their social skills. Craft activities develop language skills too, and help them to understand their emotions.
Here are some super easy crafts for kids to make at home to get you started:
9 easy crafts for kids
Toy car painting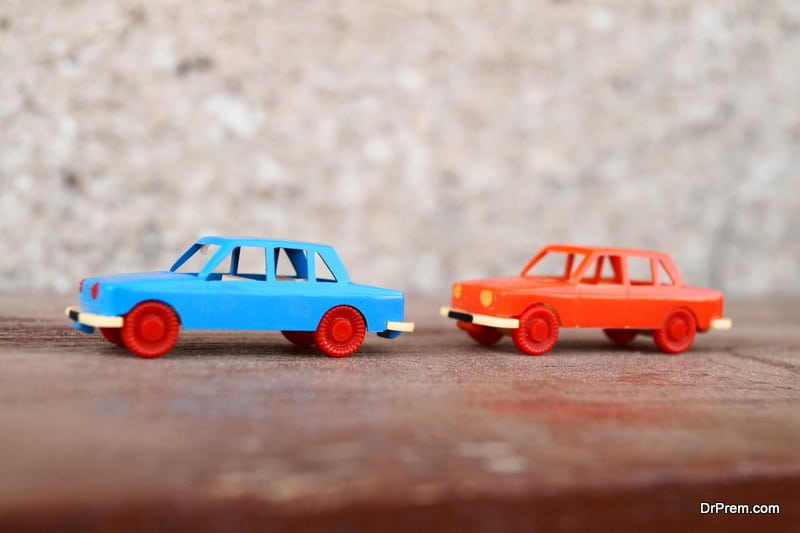 This easy crafts for kids will be fascinating for your kids, especially boys, as they'd be able to see the pattern of the tires of their toy trucks and cars. Let them dip their toys into different shades of paint and run the toys across the page. This is one of the fun, creative, and absolutely the easiest craft to while away an afternoon.
Recycled can windsocks
You definitely have some baked beans cans at home. Take the tops and bottoms out of the cans and check to see if there are any rough edges. You could glue some tape on the inner sides of the cans so that sharp edges don't hurt them. Then help your kids to paint the cans and attach the paper ribbons. Hang them up and see the ribbons blow in the wind. It's an easy paper crafts for kids!
Microwave art
Microwave arts are interesting, fun, and are very good concepts. All you have to do is make the mix 3 teaspoons baking powder into one-cup flour. Then separate it into four parts and add four different food colors. Put the four different food colored baking mixes into four poly bags and tie them up with a rubber band. Cut a small hole at one corner and let your child make different patterns on paper. Microwave the paper for a few seconds and watch as the mix puffs up! It's a wonderful easy crafts for kids which is arty and includes science at one go!
Paper carton birdhouses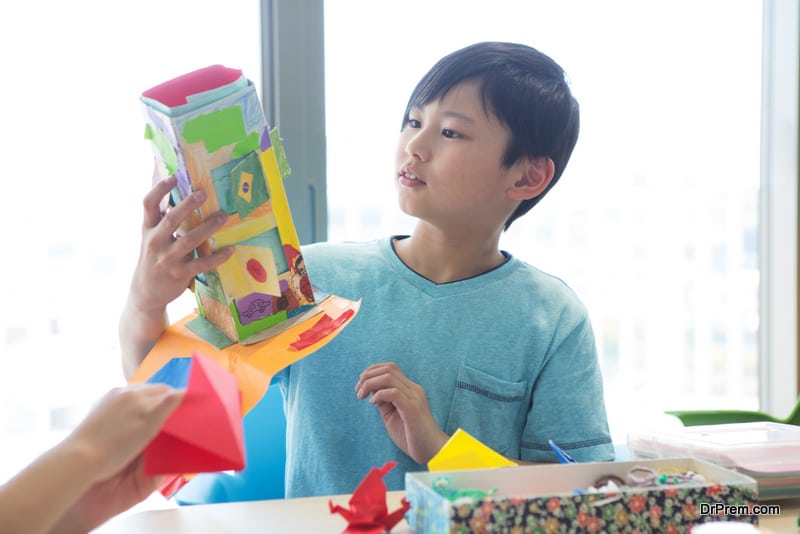 Recycle old juice and milk cartons into amazing birdhouses for the tiny-feathered visitors to your home. Stick colored paper in geometric patterns to make this adorable home for the birds. The kids will be thrilled when birds start using it as their home!
Key windchime
Make this great art and craft ideas for kids with old keys, an old branch, some paint, glue and thread. First, color the keys in attractive colors. Then color a small twig or branch. Tie the keys to the colored twig and tie the twig to a tree in your backyard, or stick it onto your doorsill. It's an easy crafts for kids to make at home, and fun. Your kids will love their homemade wind chime.
Tissue paper rainbows
This is a super popular craft with kids of all ages. The materials you need are a paper plate, colored tissue paper, cotton balls or craft foam, glue. Cut out the paper plate into half and stick the cotton balls on it. Alternately, apply glue on the cut out plate and spray the foam on it. Stick the colored tissue paper strips onto the paper plate. Your easy paper crafts for kids are done. You can be sure that you and your kids will have a lot of fun making tissue paper rainbows.
Flowers made from cupcake liners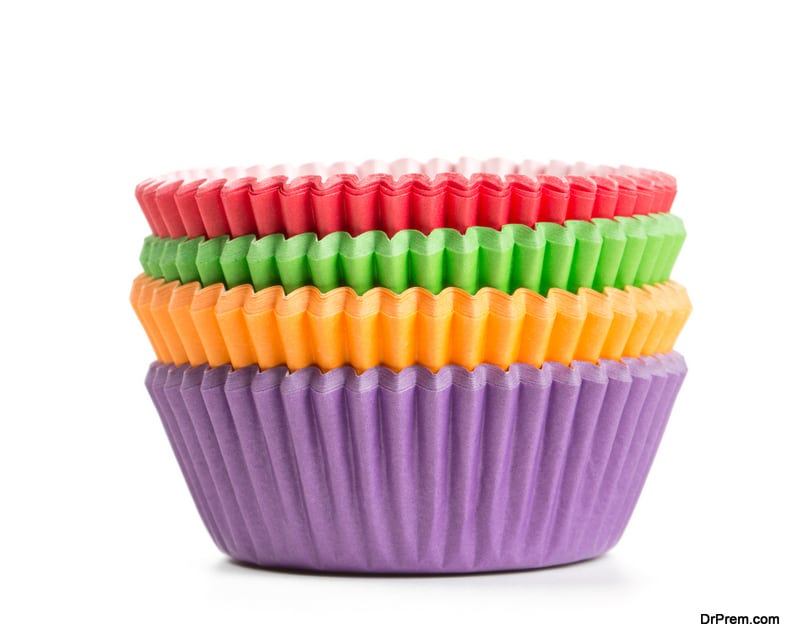 All you need for this easy crafts for kids is some cupcake liners of different sizes, ice cream sticks, glue and button or glitter. Cut out the cupcake liners in the shape of petals. Stick two different colored paper flowers together, and attach a button or artificial 'jewel' at the centre. Stick this flower to an ice cream stick you have painted green. You can draw a leaf shape, color it green and stick to the ice cream stick stem. Amazing result with very little effort!
Bubble paint cards and paintings
One of the easy crafts for kids is bubble painting. Mix paint into a little bit of water and mix washing-up liquid. Make different colors of the mixture by mixing paint as well. Then blow into them with straws and create a lot of bubbles. Kids have a lot of fun while making bubbles The trick is that you have teach your kids to place a paper gently on the bubbles to take a bubble print. Once done, remove the card and allow the paint to dry. You can make tons of bookmarks, greeting cards etc with bubble painting.
Plastic paint garden flowers
Make adorable garden flowers with some plastic paint. Instead throwing away disposable plastic plates, transform them into a cute décor idea. Let your kids paint flower petals on them. Attach them to garden stakes and plant them outdoors to make a cute artificial garden of your own. Tie a bit of twine around them to give the leafy look.
All these crafts are so easy that even the non-craftiest person can do them. They will help to spend meaningful time with your children and make the bond between you stronger than ever.