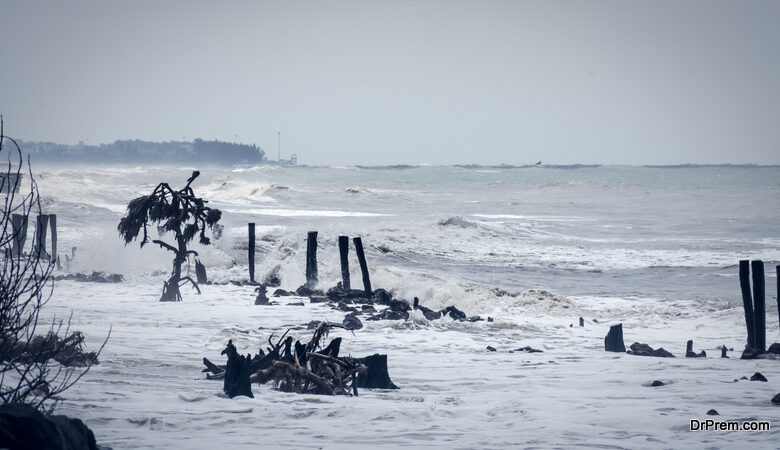 Earthquakes and tsunamis visit very often these days. But when they visit, they devastate life. The earthquake that struck a small island near Solomon capital, Honiara brought with it a tsunami. The quake read 8.0 on the Richter scale- the strongest in the Solomons in more than three decades. It triggered tsunami alarms from Tokyo to Hawaii to Australia. The Tsunami reminded everyone of the havoc that hit the Indian ocean in 2004.
A destructive 30 feet high wall of water struck the island of Choiseul, causing widespread damage, inundating homes, businesses, a hospital, schools and two police stations, and dumping boats into streets and driving thousands from their homes. Lifeguards yelled at surfers to get out of the water. Fifteen people were confirmed killed and more than 900 homes were destroyed in the Solomons. In addition, deaths were reported in neighboring Papua New Guinea, were a family of five was reportedly washed away. Officials said the toll was likely to rise further on Tuesday as an aerial assessment was made of the western island of Gizo and surrounding villages. People spent sleepless night in the makeshift camps away from their homes, fearing another tsunami.
The Australian government assured $1.6 million in aid and said helicopters have been made available in the Solomons for rescue and relief. The International Federation of Red Cross and Red Crescent Societies pledged $53,000 in initial aid to the national Red Cross. Even with such a widespread support, the people are left to the mercy of god. They wish with a prayer in their eyes, that no other calamity strikes them further.