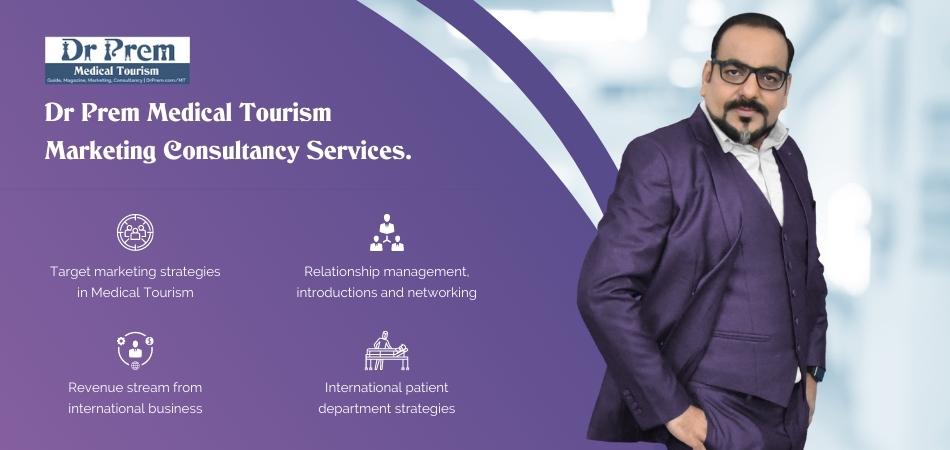 The 3rd Adriatic Health Sport and Tourism investment forum held from 21st– 22nd Oct'19 in Zagreb further brightened Health Tourism prospects in Croatia.  Paul Bradbury, the senior journalist of the leading online daily Total Croatia News (TCN) caught up with Dr. Prem Jagyasi, one of the globally recognized personalities in medical and wellness tourism and also the keynote speaker in this forum for an extensive insightful interview.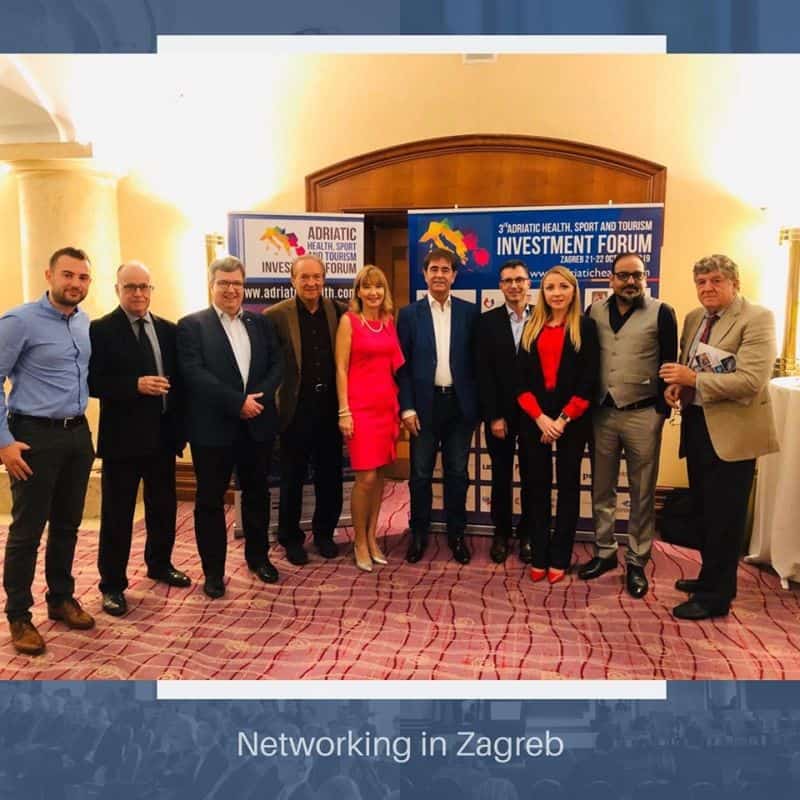 Image Source : scontent.fbom20-1.fna.fbcdn.net
This forum, one of a kind, provides a great investment platform to boost health and tourism in the Adriatic region. For Croatia's emerging medical tourism, it means a lot. After the grand success of the 2nd investment forum last year, this year's edition presented a portfolio of new health-tourism projects posing enough attraction for investors and stakeholders present in the meet.
This year's meet too was impressive with a great representation from over 16 foreign embassies in Zagreb. Introductory speeches from the Minister of Tourism Gari Cappelli and the Minister of Health, Milan Kujundzic set the tone of the meet. Some of the notable figures at the meet were the conference organizer Dr. Miljenko Bura and Vlasta Brozicevic, the pioneer behind Teme Celce.
The evolving health and wellness tourism scenario: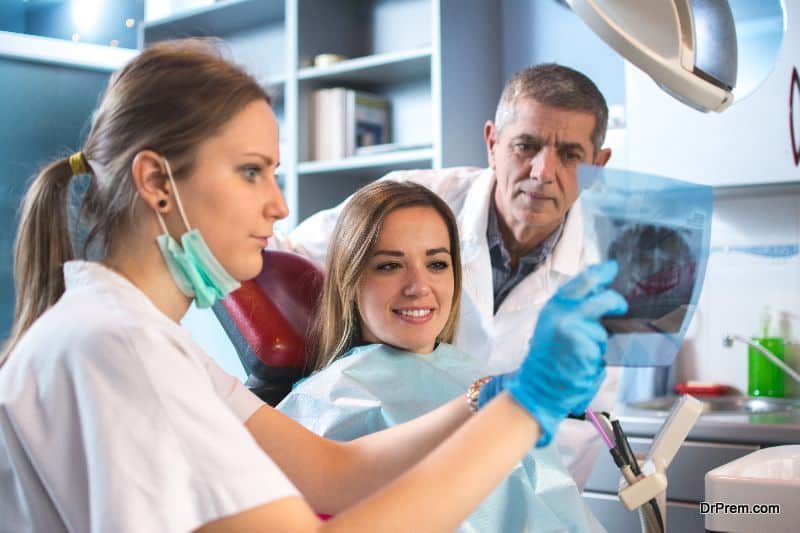 Dental tourism contributes most to the medical tourism in Croatia attracting travelers from Italy, Germany, Austria and the UK. Procedures and materials used here are of the highest quality keeping up with the advanced trends across the globe. Dental services and implants cost 50% low than in Western European countries.
Rident is the largest clinic popular for dental tourism serving nearly 50,000 foreigners every year. The eye clinic Svjetlost, St. Catherine's Special Hospital for Orthopedics, Bagatin Clinic and Mayo Clinic founded OneOme RightMed are prominent names in Croatian medical tourism.
Wellness tourism opportunities in Croatia are mainly handled by a robust network of thermal and medical rehabilitation centers. This segment has seen the highest number of project proposals including the $25 million investment in Krapsinke Toplice from China.
Dr. Prem's participation in the 3rd Adriatic Health, Sports and Tourism  Investment Forum to facilitate the development: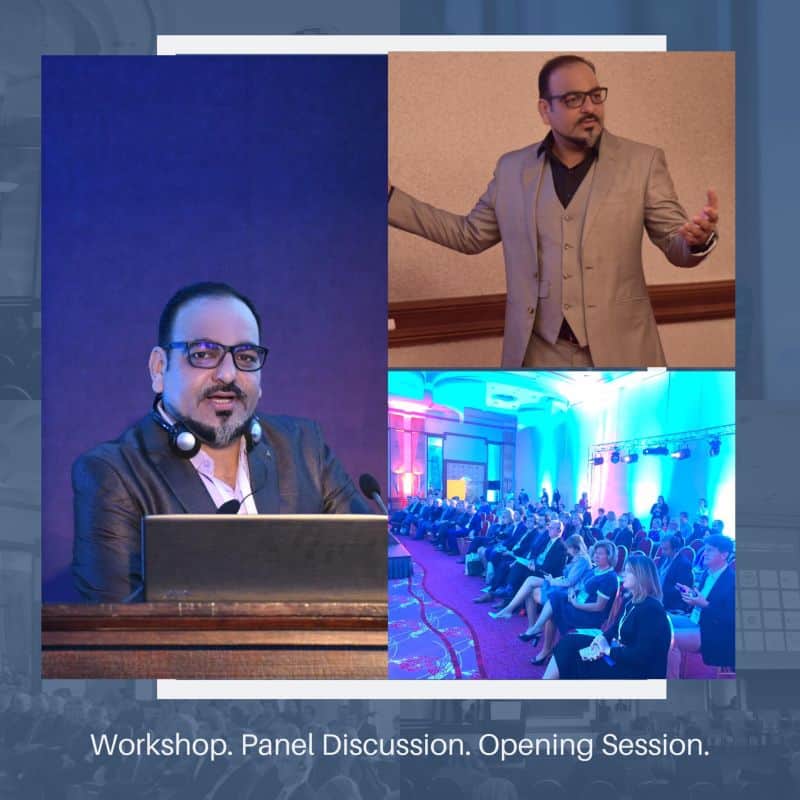 Dr. Prem with a vast experience in conducting medical tourism workshops in 65 countries also led another successful workshop in this forum. He has been providing valuable insights regarding Croatia Health Tourism prospects and its development for last few years. This year, in another open conversation with Paul, he reiterated his strong opinions.
Croatia continues its efforts in developing organized medical tourism: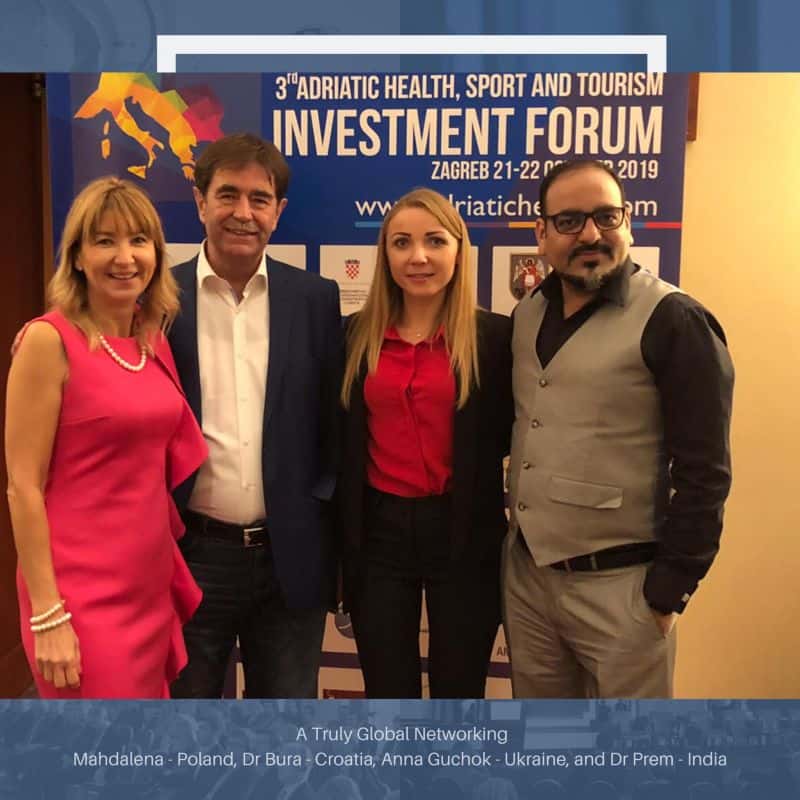 In answer to Paul's query about his relationship with Croatia as a frequent visitor to Croatia, he as in all praise of Croatia's efforts in developing organized medical tourism. To him, It is encouraging to see the health, tourism and finance ministry are working together to come up with health tourism development strategies. Challenges exist but Dr. Prem is highly optimistic in the country's potential in this sector. He believes Croatia can shine above other European countries.
Medical tourism in Croatia got special recognition last year from the Tourism Ministry in the new law in providing tourism services in this country. Nearly 18 million tourists visited Croatia in 2017 and if 1% of them invest in some high-quality low-cost dental or cosmetic treatments, it means big business.
The year-round pleasantly sunny climate is favoring the growth of summer leisure tourism here, which is favorable for American retirees to settle here. The American pensioner population is huge over 100 million. Croatia has the potential to attract nearly $2.5 billion business from them. The upcoming Pasman Project planning to build facilities for the overseas senior population is a bright example. Dr. Prem feels the country is heading towards the right direction overcoming challenges. His special interest lies both in opportunities and challenges.
Dr. Prem spoke highly of the gathering. It was an excellent one. A great gathering of so many great speakers and panelists from all over the world one don't see often. He expressed his pleasure to participate in this forum for the 3rd consecutive time. Every time, the experience has been unique.
'Adriatic Florida' or the 'Pearl of Europe'?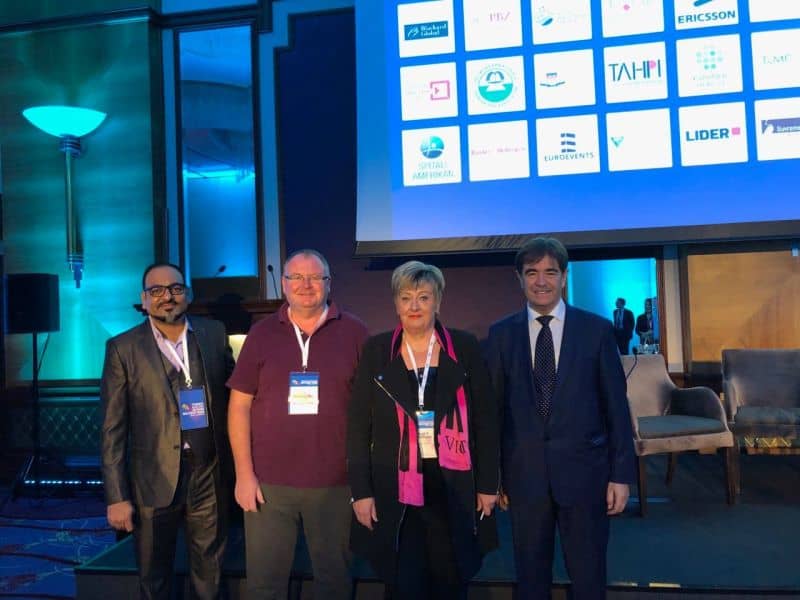 Image Source : total-croatia-news.com/
The phrase Adriatic Florida was heard quite often heard in this conference.  The region could in future be the 'Adriatic Florida'.  Paul asked Dr. Prem to what extent is such a comparison acceptable.  To him, 'The Pearl of Europe' suggested by Vlasta Brozicevic of Terme Selce is more appropriate.  The Adriatic region seems to be a pearl of everything – wellness, sports, tourism.
In true sense, Croatia has all components for development. Infrastructure, technology and resources everything is there. At the same time he feels, it is not easy to bring all stakeholders together and make them work together.
What Croatia needs to look for and learn?
As a distinguished medical tourism expert with a lot of traveling experience related to it, Dr. Prem's shared his valuable insight. You get to learn something unique from every country. Every country is different and has different offerings and opportunities. The world has witnessed how Malaysia, Thailand, Jordan, Turkey and India have come up in medical tourism.
Malaysia's medical tourism is riding high with the best facilities with active participation from public and private hospitals. They have worked together in activities and strategies to create the brand Malaysia. While speaking of Malaysia, Dr. Prem did not miss a vital factor. Malaysia gets most of the patients from its neighboring country Indonesia. In that respect, Malaysia may not be considered as truly a global medical tourism destination but the way things are working, days are not far for the country to make an impressive global mark.
He also cited the example of Turkey. It has made heavy investments and even roped in Turkish Airlines as a major stakeholder. A toll-free number exists where tourists/patients can call for any information related to medical tourism. Turkish Airlines is offering discounts if somebody is flying to Turkey for medical tourism.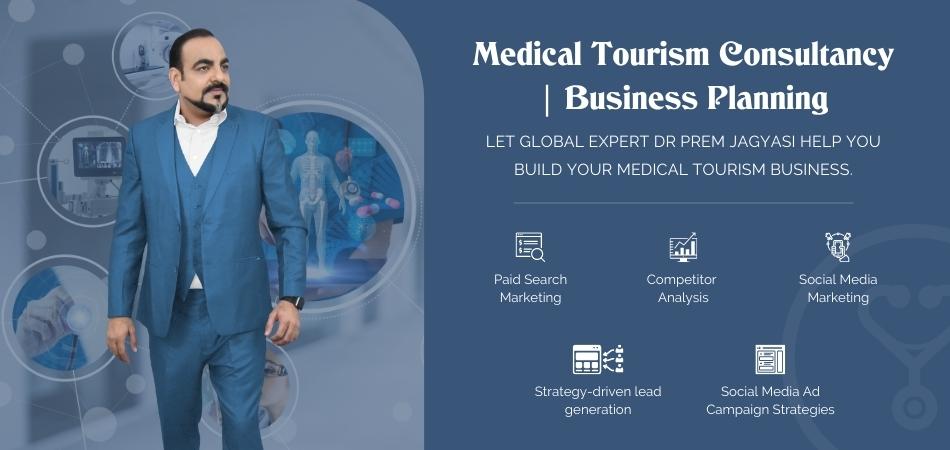 The country also received huge private investments. Their patient to bed ratio is high than anywhere else in the world.  The country has done a great job to promote health tourism. The internal conflicts are not visible as there is no central body to deal with everything. In that respect, Malaysia is a great example. It has a central body while Turkey is ahead in promotional activities and investments.
Talking of Jordan, Dr. Prem pointed out another feature, the Private Health Association. He is all praise for this strong body for its endeavor in medical tourism. They are defining prices and most importantly are successful in bringing back home the talent pool. A majority of medical professionals studying abroad are enriching the country's healthcare quality by returning home.
He mentioned strategies differ from country to country. From Thailand, one can learn about managing political and diplomatic ties. The country gets a lot of business from diplomatic relationships. Mexico developed in medical tourism just by serving the US market.
His take on this, you cannot get everything from one destination. You need to cherry-pick specific qualities/strategies and implement them suiting your destination resources and offerings.
Brand Croatia: How strong it is in the global scenario?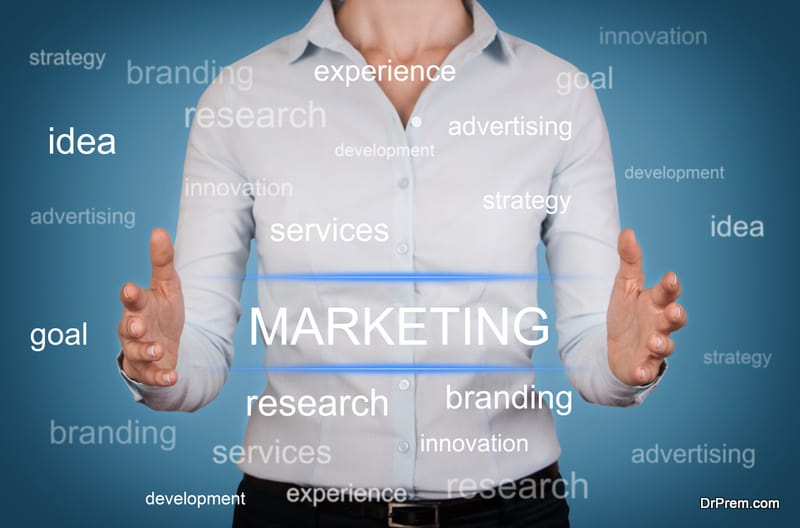 As a marketing and branding expert, Dr. Prem took a special interest in putting his views. The brand Malaysia Healthcare Travel Council is popular. Croatia has excellent Kvarner Health Cluster, Losinj, Island of Vitality, Zagreb, even Bagatin Clinic. But they hardly come under the umbrella of Croatia Medical Tourism.
Dr. Prem expressed that Croatia needs to address this to develop as a well-structured medical tourism cluster. It is good when different clusters represent a brand but clusters promoting different brand names will not be beneficial Croatia.
Private Healthcare Organizations are driving the medical tourism market.  The Zagreb Cluster of Health Tourism and the Association of the Medical Tourism Development are highly active in this front.  Croatian medical excellence is respected but all these should work under an umbrella brand.  They should emphasize accessibility, popularity and usability to emerge as a strong brand in medical tourism.
However, some lack of visibility exists. Croatia is missing some potential target markets. Gulf, for example, a $5 billion industry is doing business in other parts of Europe. Therefore, regional clusters could fetch more business only if they work under the Croatian umbrella.
Croatia's dominance in the prime international medical tourism fairs: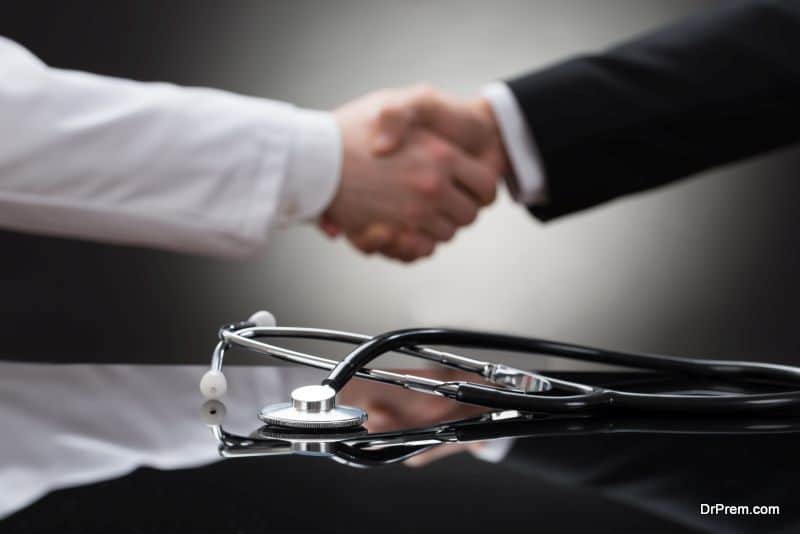 According to Dr. Prem, the Bagatin Clinic is very prominent in many conferences and fairs. The government needs to support more PPP projects similar to Turkey. There, they picked 10-15 clinics/hospitals and made them participate in fairs and conferences under one specific brand Turkey. Instead of developing in segments, it should be coordinated with each other.
Bagatin Clinic displaying outstanding efforts in brand building: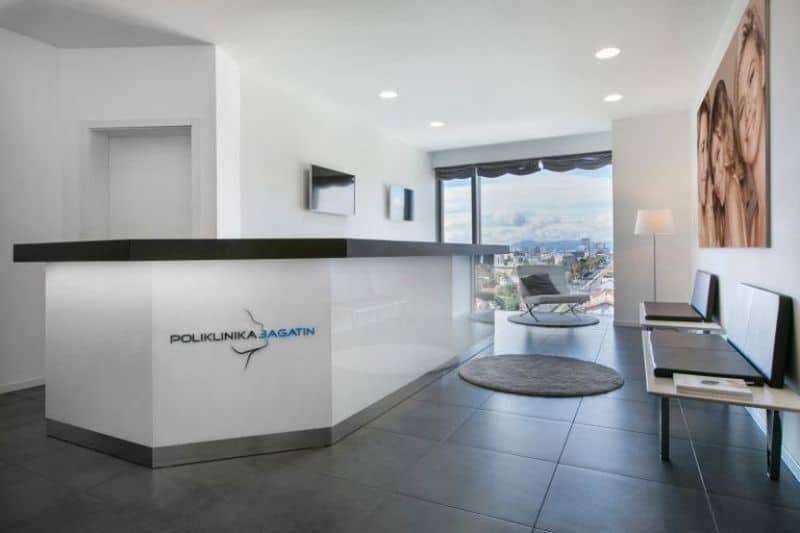 Image Source : PoliklinikaBagatin.Hr
During the conversation with Paul, Dr. Prem spoke of Bagatin Clinic several times. With his experienced eyes, he observed some features unique to this clinic. His unhesitant declaration, Bagatin is outstanding in all respects. There are some hospitals that have arranged conferences but are not at par with Bagatin.
The most striking feature of this clinic, they never talk of themselves but always promote Croatia in general and the wellbeing of patients. They are brilliant in capacity building. To him, Bagatin Clinic may be a small version of larger hospitals doing similar things. But considering its size and capacity, it is unique.
Regarding his interaction with Bagatin Clinic and its CEO:
Incidentally, he met CEO Ognjen Bagatin of Bagatin Clinic a few years ago in an international medical tourism conference in the USA.  His speech and presentation caught Dr. Prem's attention.  He talked about the initiation and evolution of Bagatin Clinic as a leader. He also highlighted how other small clinics can evolve in this manner, which was impressive.
To him, Bagatin Clinic makes an interesting case study with such a combination of expertise and talent utilization. They are experts in healthcare and business.  Dr. Prem also trained a few members of the Bagatin Clinic in one of his previous workshops. He was impressed by their keenness in learning.  He acknowledges Bagatin has nurtured such a great working culture.
Dr Prem's frequent to visit Zagreb has been largely inspired by this. He took a small tour of the Bagatin Clinic guided by Ognjen. The design and décor was impressive adding to the comfort value of patients. The clinic maintains the highest level of ethics. Their strategies are worth admiring. The best part is their promotion which is in line with the medical tourism development in Croatia.
Bagatin Clinic to host the first-ever Patient Experience Conference in March'10 Dubvronik with representation from the Cleveland Clinic:
Dr. Prem feels this effort from Bagatin Clinic would go a long way not in upholding the offerings of the clinic but that of entire Croatia.  Bagatin has put in lots of investments in capacity building, team development and other related things. Now, they are bringing the patient-experience conference in Dubvronik with Cleveland Clinic. To him, it stands as a great example of how a small private clinic can add so much value to the brand Croatia. They have won many awards. They are excellent in all respects. Their endeavors are contributing a lot to the health tourism in Croatia.
Bagatin Clinic almost at par with the European level: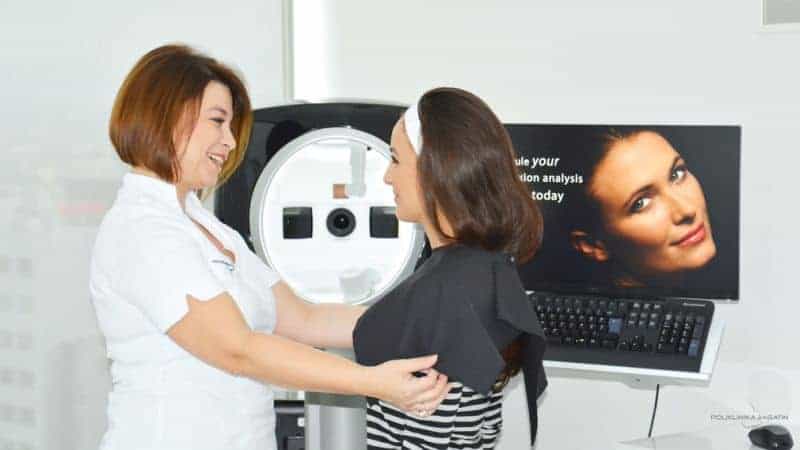 Image Source : PoliklinikaBagatin.Hr
Dr. Prem ranks Bagatin Clinic very close to Europe. This opinion comes after his recent visit to some of the excellent healthcare centers in Paris and Munich. They are, no doubt, unparalleled. But they do not have the right marketing strategy.
European destinations have built most advanced facilities but they are not that good at getting their message out there. Bagatin, despite being a small facility, is at the top. They do have the best marketing strategies needless to mention, their quality of services and care.  Perhaps, this is where Bagatin is excellent while other European destinations are lagging. They are not being able to reach out which Bagatin is doing brilliantly with well thought out marketing strategies.
Dr. Prem emphasized on their packaging. Bagatin's quality of service can match the top European standards but in terms of packaging the product, they are outstanding. They maintain an impressive support service which includes a great international patient support desk.
The clinic is emerging as a study of excellence which other clinics interested in health tourism should follow.  Quality, aesthetic design, transparency in dealings, ethics and code of conduct, global quality standard, international patient desk, marketing and capacity building all are given equal importance. They deserve the awards they have won for marketing and branding.
These clinics play an important role in enhancing destination reputation in all respects. The government alone cannot bear the responsibility. According to Dr. Prem, Bagatin Clinic is doing a commendable service worth support and recognition.