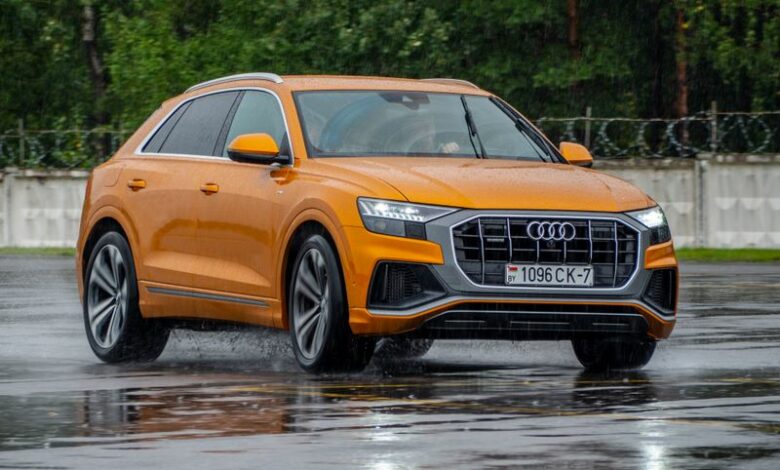 There's nothing quite like an SUV to symbolize your transition from a young adult to an ambitious, family-focused individual. Mercedes SUVs are an excellent way to go if you have the means, but there are plenty of other options to consider if you're sticking with a more frugal outlook. There are also SUVs that cater to performance enthusiasts without encroaching on practicality levels. We're in an age where crossovers lead the market, stealing attention from sedans and hatchbacks because they offer more interior and cargo space at similar prices. Still, if you're looking for a vehicle that epitomizes your growth and accomplishments, here are a few of the best SUVs to consider.
1.  BMW X3 M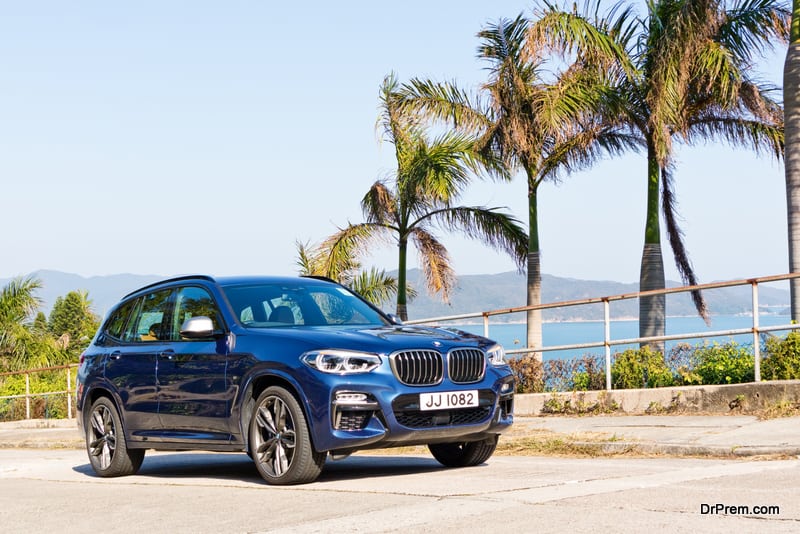 The X3 M is BMW's smallest performance SUV and as a result of being the smallest go-fast crossover from the automaker, it's one of the cheapest as well. The interior is as deluxe as you'd expect from a high-rider that passes the $70,000 mark. It's not super practical, but its 437-horsepower and 442 lb-ft engine enables a 4.1-second run from 0-60 mph. Still, you have to deal with less than cushy ride quality as a result of the firm and sporty suspension that it comes standard with. If that's something you can live with, the X3 M will be an excellent choice.
2.  Mercedes-AMG GLB 35
The GLB 35 may bear the AMG moniker, but it's not a true firebreather in comparison to the rest of Mercedes-AMG's performance lineup. The GLB 35's appeal lies in its boxy shape that automatically offers more practicality and space. Of course, the 2.0-liter turbo produces 306 hp and 295 lb-ft, which is definitely enough for the daily runaround. There's also that immaculate interior from Mercedes-AMG that makes the GLB an attractive proposition. When you consider the entire package, the $50,000 and above price tag is easily swallowed.
3.  Audi SQ5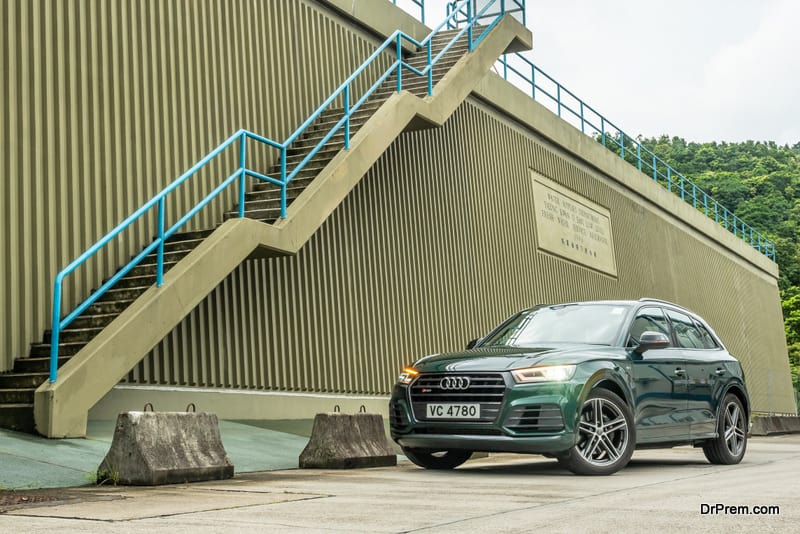 The S-massaged version of the regular Q5, the Audi SQ5 enjoys the as much popularity as the BMW X3 M and employs a turbocharged 3.0-liter V6 that produces a healthy 349 horsepower and 369 lb-ft. Decent power outputs and the standard all-wheel-drive system propel the SQ5 to 60 mph in around 5.1 seconds. It's not lightning-fast, but when you consider the size of the SQ5, that's a pretty impressive achievement. The luxury hauler asks for $52,900 to start, and can be optioned in one of three configurations. Fully loaded, expect to fork out closer to $70k.
4.  Jeep Grand Cherokee SRT
If pure and outrageous power is your main priority, look no further. The 6.4-liter V8 pushes out 475 hp which allows the family-appropriate rocket to get to 60 mph in around 4.3 seconds. We know one thing, the menacing front end of this Jeep is enough to scare us based on appearances alone. The interior is not nearly as luxurious and plush as its German counterparts, but it seats five passengers with relative ease. The near-$70k starting price for the SUV is evidence of its status, and knowing that it wasn't made for tame comfort but instead focuses on outright power above all else, is sure to give you some serious street cred.
5.  Mercedes-AMG G63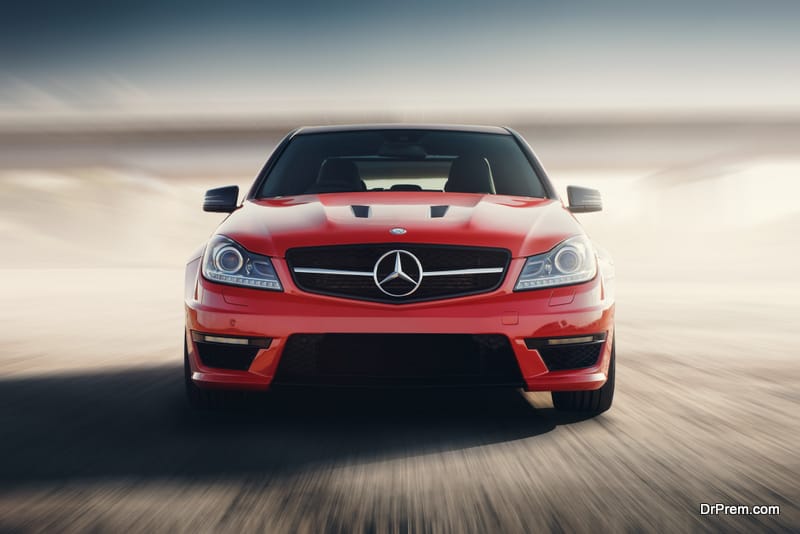 Nothing screams "I have more money than I know what to do with" quite like a G63. The boxy Merc is an icon in terms of pop culture and it has stuck to the same base design as it had decades ago. The G63 is Mercedes-AMG's answer to the Bentley Bentayga and the Lamborghini Urus, and its twin-turbocharged 4.0-liter V8 does an excellent job of propelling the SUV from 0 to 60 mph in around 4.5 seconds. Having 577 horses on tap is great and all, but that's not where it ends. Merc's reputation for gorgeous interiors shows on the inside of the G63 that's loaded with tech and standard-fitted indulgences. There's just the $156,450 price tag to contend with, and once you've dealt with that, you'll need to face the gas mileage figures.
6.  Genesis GV80
Genesis is a relatively new luxury brand owned by Hyundai. To progress within the premium segment, you need to offer an SUV. This is where the all-new Genesis GV80 comes in. It boasts a unique exterior design that's sure to turn heads, but it's not just here to look pretty. A base 2.5-liter inline-four is standard, but there is a 3.5-liter V6 available too. While the former can be had as rear-wheel drive or all-wheel-drive, the bigger motor is paired to AWD exclusively.  Notably, the standard suite of safety features is quite impressive, including highway driving assist, blind-spot collision avoidance, and rear cross-traffic assist. The interior is also way plusher than you'd expect from a sub-brand of Hyundai. It offers a reasonable price tag, too, costing $48,900 at base level.
7.  Lincoln Navigator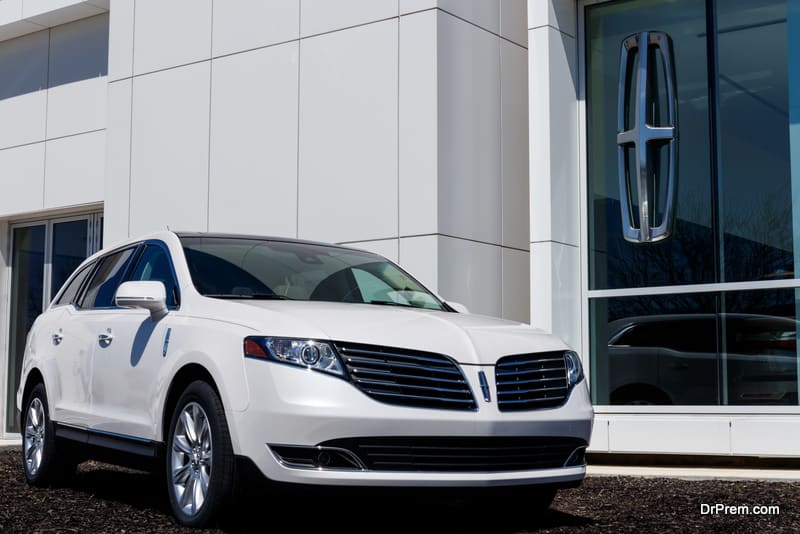 The Lincoln Navigator has a heavy $76,185 MSRP, but it is an all-American favorite. It was redesigned back in 2018, but still remains Lincoln's most luxurious SUV on offer. It relies on a twin-turbo V6 that produces 450 hp and 510 lb-ft, so there's more than sufficient grunt to excite the average driver. The kicker is that it offers room for up to eight passengers, so those with larger families to consider will find the additional space useful in comparison to other rivals. The inside of the Navigator is draped in premium materials regardless of the configuration – there's a reason why it's been called America's most luxurious large SUV.
8.  Audi Q8
The Q8's futuristic design gives it a uniqueness that not many large SUVs can lay claim to. It has the same underpinnings as the Bentley Bentayga and hosts a 3.0-liter V6 that sends 335 horsepower to all four wheels. It competes with the likes of the BMW X6, so it's not particularly surprising that it's jam-packed with all of the latest tech and convenience features. The interior is simple but ultra-luxurious, and the available adaptive air suspension helps to ensure a comfortable drive. With a starting price of $68,200, the Q8 isn't exactly budget-friendly for everyone, but it's one of the better choices you can make if you have the cash for it.
Article Submitted By Community Writer