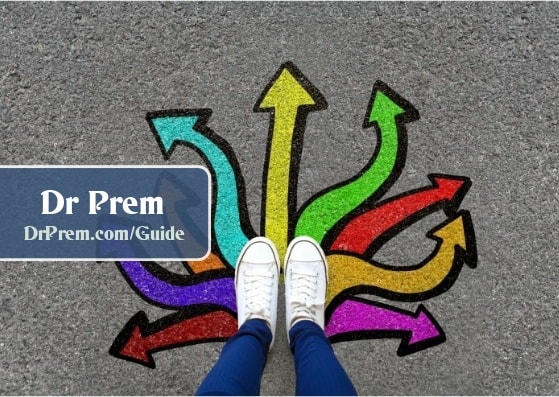 Handbags are probably the most imperative fashion accessory after your attire. Every bag that you carry with you, speaks for your aura and fashion sense. It's with no doubt why trend setters and fashion conscious minds are not hesitant to splurge thousands on them! Fashion houses have sensed the trend and come out with the most awe inspiring collections of handbags. For ex, Dior is all set to storm the market with its limited edition 'Diamond forever' tote bags. The diamond encrusted bag is no less than a collector's item. However, no matter how blindingly shiny these luxury bags are, there lies a category which can never go unbeaten. It understands the cry of the hour rather than just focusing on the 'flash quotient'. They are bags made out of recycled materials. When you sport one, you know it's not just a style you are carrying but also a contentment of having done your bit for the mother earth.
Recycled bags have suddenly witnessed a tremendous upraise in its buyer sphere. The exact reasons are still unclear. Whether it's because of awareness amongst the people or because of continuous efforts by eco friendly bag companies (to incorporate the best of contemporary designs to fight it off with their rivals) or because of our favorite celebs advertising the green style statement. Whatever the reason(s) be, the good thing is that the final destination where we are heading to is the best we can get. It is estimated that every year 100 million plastic bags are used every year in the US. If we calculate, we will know that to craft so many bags, approximately 12 million barrels of crude oil is used. However, this pretty picture will be incomplete if we don't mention the added (hundreds of) years which it'll take these bags to decompose in the landfills. Before we start with our list of the best recycled handbags, let us very briefly sum up for you, some of the benefits of such bags so that you know what compelled us to write this article for you.
The very first point will lose its value if we talk about something else than plastic. Environmentalists all over the world know that the biggest danger today probably lies in the form of plastic. We all know that it doesn't decompose and rather pollutes the environment. Eco friendly bags ensure that while giving your appearance a lift, they do not pollute the environment.
Believe it or not but their durability quotient is very high. Unlike plastic bags they can be used again and again because most of the time, they are made up of canvas. For those of you who don't know, canvas is a fabric which is known for its strength and durability.
The next point deals with your own 'conscience'. While using recycled bags, you know that you have done what an ideal human being should do i.e. using and promoting eco friendly, non polluting substances. You know that when most of us are addicted to the bling that is transient, you are the one who has chosen the off beaten track and put another brick in the pathway of sustainable development.
And then, there is the style statement factor that has always fascinated us. Recycled bags today come in so many styles, shapes, sizes and colors that they will leave no choice for you but to bite your lips, scratch your head and lay your hands on them.
So, after this 'let's save the world' session, let us bring to you the top 10 hottest recycled bags made:
1. Pop Top Chain bag by 'Escama studio'
Price: $110
No, this ain't some French luxury fashion house which has launched some 'recycled platinum' campaign. Instead this is a collaborative design studio based in California and Brazil which unites fair trade values with sustainable design to create uniquely glamorous accessories.
USP: Like most of Escama studio's projects, this bag too has been created from aluminium soda pop tops. Hand crocheted by a designer called 'Lenilda', it combines eco friendly attributes with flamboyant designing.
Pros: This clutch shoulder handbag features a stunning drop in chain strap, which looks as if just out of a runway show. The biggest pro for recycled bag lovers: it has been handcrafted with over 400 pop tops, all of which have been recycled after post consumer usage. Measuring 9" length X 4" height X 1" Depth, the bag weighs light. The shell which is made of aluminium is expandable. The inside too has been taken care of and lined with beautiful silver satin.
For those who are not afraid of experimenting with accessories this hand bag is a must to possess!
2. Muse Two Artisanal Recycled handbag by Yves Saint Laurent
Price: $ 1,720
French fashion house Yves Saint Laurent has followed into the footsteps of many fashion biggies and launched its own earth friendly line of bags.
USP: These limited edition bags have just 60 pieces worldwide. 'Muse two artisanal recycled bags' is a rework of their popular 'Muse two bags'.
Pros: The bag has been crafted by Burkina Faso using fair trade cotton and recycled plastic bags.This technique was developed by Les Filles de Facteur (a nonprofit group working for children and women) and Gafreh association. This gives it further humanitarian points.
The bag will be up for sale in only key cities like Paris, New York and Hong Kong.
A perfect bag for those who are always ready to command the attention of the envious eyes with a vintage style to flaunt.
3. Recycled leather bag from Ashley Watson
Price: On request
Ashley Watson is a name synonymous to the 'creator of handbags out of recycled leather'. This Vancouver based designer handcrafts hand bags using entirely recycled material. USP: These one of a kind bags come in various styles. Which means you have enough choices to get spoilt! Some of them are cleanly cut with polished lines while some are slightly edgy and rough.
Watson was inspired by features of gentle and soft worn jackets bought from charity thrift stores. Drawing her idea from these, she usually slips in features like seams and pockets into each of her hand bag.
Pros: Pockets and seams ensure comfort and practicality combined. Every bag is made up of vintage leather and speaks the story of its own.
For those who believe in the power of distinctive designs made from eco friendly and innovative skills.
4. Subway map handbags by Ecoist
Price: On request
Recognizable icons have always drawn fashion. Ecoist, in its new line of limited edition bags , has tried to make use of the same notion. According to this Miami based brand, there could have been nothing better than to put together the city's subway maps, b
ubble enclosed letterings and colorful lines.
USP: After recycling the subway maps the resulting output was quite unique, innovative and charming. The bags will display the names of the streets, lines and stations.
Pros: One can never feel lost if she owns a subway map clutch or purse. To make it water resistant, they have covered with biodegradable cellophane. The craftsmanship is as usual exemplary.
These bags are perfectly carved for those who are stylish, functional and believe in durability.
5. Ecovertible by Beth Springer
Price: $517
Ecovertible by Springer is a bag that uses leather scrap which would have been otherwise pilling up the landfill. The designer's studio in Venice is all laden up with ribbon cuffs, note card and exclusive hand bags. Her belief in 'zero wastage' has lead to the creations of such outstanding bags. Her spring collection boasted of 100% cotton or hemp linning.
USP: All of her bags are made up of remnants from her previous collections. The leather she has used is vegetable dyed and reclaimed.
Pros: You have the option of wearing it either on your shoulder or messenger style because the straps are both removable. It is lined with hemp linen and the leather trim is reclaimed. The weight is light and the structure makes it easy to carry with loads of space to stack things in.
Undoubtedly for those who are inspired by bohemian chic designs.
6. Vegan queen
Price: $695
Vegan queen is the brainchild of model Evelina Zdunczyk who is a vegetarian herself and strictly believes in eco luxury accessories. Her brand encourages the vegan philosophy of what we wear, how we live and how we impact the world.
USP: Through her trained artistic eyes, she has been able to create a label which can compete with other luxury brands but simultaneously working on the principles of sustainable, animal friendly, socially conscious and ecological approach. These bags are a perfect embodiment of such principles.
Pros: The bags are very elegant, up scaled and well structured flaunting rock and roll edges. The components are PVC free eco polymer, nickel free zippers, 100% natural rubbers and 100% organic cotton terry lining.
If you have the hots for city bags, nothing can stop you from owning these.
7. Teich
Price: On request
Allison McGowan the creator of the eco friendly handbag line 'Teich' is one of the pioneering figures in the modern eco friendly accessories trend.
USP: She designs and carves design which flaunt colorful splashes and bold geometrical designs. All her bags are made of materials like hemp, linen, organic cotton etc which are non polluting. She uses vintage materials with chrome free and vegetable tanned leather. Special mention goes to her Spring 2008 collection.
Pros: The bag you are seeing above is made up of repurposed/ reclaimed deer skin. It is sophisticated, modern and clean in its appearance.
For those who love geometry and Brooklyn (because the bags are manufactured in Brooklyn).
8. Matt and Natt
Price: On request
Matt and Natt is a company based in Montreal which designs eco friendly, stylish, design centric vegan purses. The company once used plastic bottles (that would have otherwise spoiled the environment by producing enough chemical waste) to create a whole line of laptop bags. Depending on the sizes they used 15 to 55 bottles to recycle and mould into trendy bags.
USP: The bags carry positivity messages with them like "choose positivity, choose life, choose to be at peace with yourself, choose to be yourself, choose to be different, choose to create a fashion statement, etc".
Pros: The Matt and Natt line is on all fronts, great with its clearly crafted streamline collection. Sport one and you are sure to get all the eyes on you.
For those, who think luxury comes with bold fashion statement.
9. Passchal
Price: $240 (approximately)
Passchal bags are the craziest of all. Made from the inner tubes of the truck or tractor's tires, they have done the best job of recycling rubber to create high end fashionable products. The formula combined with unique designs has become such a hit that now, just like Hermes, they have waiting lines for their products.
USP:The above featured bag is made of tractor's inner tubes with a zipper closure. It integrates faux leather trim with other materials in many of its line.
Pros: The lining is of royal blue micro fiber and features an interior light system. For a change, you can keep the 'Barbie doll' image aside and make a 'beautiful but bold' statement.
For country loving people who know how to carry city style.
10. HER design
Price: $135
Founded in 2004 by Helen E. Riegle, this brand endorses cruelty free, sustainable and organic materials. Its motto rises on the fact that our actions should be imbibed with responsibility towards nature. The bags are produced in Costa Rica and are inspired by nature.
USP: The beautiful bags are one of the oldest bags in the line of eco-luxury accessories. Since 2004, it has continued to lure customers with its luscious style.
Pros: The above featured bag is inspired by trumpet lilies and made of PVC clean black synthetic leather trim. The design is simple yet stylish and best suited for elegant ladies. Another mention worthy bag is a petal tote bag made of hemp canvas inspired by a flower petal. The deep shape is perfect for those who want their entire cupboard in a bag!
For those who believe in the power of captivating bags with a conscientious message.