Travel arrangements in extreme tourism
Extreme tourism and the enormous scale of thrill that goes with it have taken the tourist's liking like a storm. The concept has basically invaded the tourist psyche. The demand for extreme tourism has seen a sharp rise over the years as a consequence. There has also been an increase in tour operating agents to keep up with the frantic pace.
The travel and tour arrangements in extreme tourism have a well- structured platform. The travel agents that operate in the field are quite organized and resourceful. Here, they have an additional responsibility normally extending beyond the routine commitments of a trip organizer. These organizations handle the elements of risk inherent to the nature of daring sports and challenging adventures.
They operate with trusted recruits who have been specially trained for the purpose. At one end, they aim to leave the risky adventure enthusiast happy through a gratifying trip. On the other hand, they keep a keen eye on the safety aspects. Failure to organize an accident-free daring trip with other parameters covered would mean disaster to their business! Travel agents in extreme tourism are well connected with their franchisees through global network.
Updates in latest developments in extreme tourism are collected. They try to customize services to their clientele in the light of these updates. Travel agents in extreme tourism can be reached online. Most of these agencies have comprehensive websites. The sites are decked with typical illustrations, range of services covered and the crew profile and contact nos.
There is a FAQ section for communicating with customers. Generally, the subjects touched on extreme tourism are elaborated in detail. The customer gets a fair idea of what their extreme tourism would be like. The services offered by travel agents are planning your extreme tour, booking flight tickets and accommodation and inland transport.
They usually act as intermediaries between the tourists and field organizers of extreme sports and venture. Tourism arrangement is turning personalized in extreme tourism with clients with a decent spending potential. The judgment whom to go with is as important as where to go in extreme tourism.
Unlike other forms of tourism, the extreme ventures have technical complications. You may slip into dangerous traps unless you have an efficient travel organizer to guide you. Let him handle the crisis and that's what he is paid for. There are competent trip organizers who have led enthusiasts into the dangerous African bush. Trekking among wild buffalos, elephants and pride of lions is quite an experience! Your blood pressure mounts, elements of thrill builds up a wild ecstasy in you. This is possible only in extreme tourism in its wildest form. Credit certainly goes to the trip organizer. Travel agents often hire local guides thoroughly conversant with the bush. Sometimes they have an educational background in ecology, animal behavior, ethnic culture and anthropology. Their dexterity is honed to gratify a wild adventure fanatic. There should not be any complaint against the quality of service matching a specifically priced extreme tour package.
Good travel agents in extreme tourism deals with your foreign exchange issue. Visa and passport formalities are managed, and in some cases insurance aspects are taken care of. Travel agents may go as far as financing your extreme tour. Loans are extended, which you pay back in installments according to their policy stipulations.
Trip organizers may become your gear guide in extreme tourism. They guide you on the kind of outfit to be selected for extreme tours like mountaineering, jungle ramble, white water rafting and paragliding. In high adventure mountaineering, there are a number of qualified travel agents who can be entrusted with the work of arranging official tour formalities. Important assignments like booking a peak for climb, securing permits and offering camp logistics are taken care of by these agents.
In white water rafting, the organizers provide you with efficient guides. They help you through the most treacherous grades with fine smoky water droplets practically blocking vision, and the deafening roar plugging your sense of hearing. In India, the Association of professional rafting outfitters and the Indian mountaineering foundations make sure that while undergoing an extreme adventure trip the code of ethics, an eco-friendly attitude and safety norms are complied with.
Extreme tour organizers of various sizes and capacities have practically mushroomed around the globe. They offer a wide range of treks, hikes, rafts and paraglide for the tourist to decide on. One good thing about really efficient travel agents is that they view the entire itinerary from the viewpoint of a tourist. Possible problems and issues are figured out. Workable solutions are set to counter the hitch.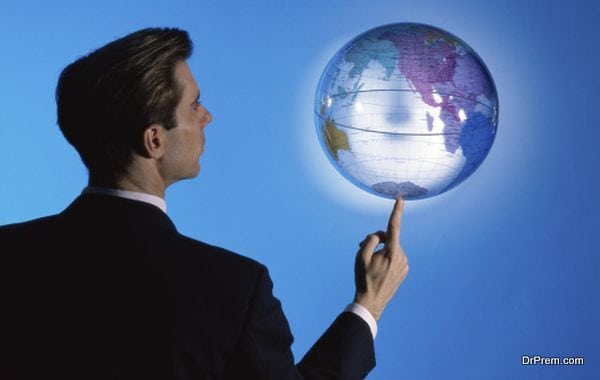 A sort of simulation model is constructed to deal with a crisis as and when it would arise in actual extreme trip. Organizing trips along the offbeat track is a challenging exercise. The institutions those have dedicated their services in extreme tourism are unique. The offices are equipped with trekking gears and experienced team of crews and instructors. They provide detail itineraries for specific ventures with valuable instructions, which would be vitally important in a risky trip. Ultimately, they ensure the holiday memories leave a lasting impression on the client.
Stiff competition keeps the extreme tour arrangers continuously strive for better service profile. The pressure imposes a need to survive and a necessity to update resources, knowledge and expertise. Pricing is not a major issue. The customers are affluent and willing to pay. What they look for in extreme tourism is quality service from the agents. They want back at least their money's worth of kick from high risk adventures if not more. Those matching up to the customers' requirement flourish in their enterprise. Eventually these tour operators become the key players in the field of extreme tourism. The incompetent ones lose the battle and automatically get turned out from the scene.
In a nutshell, tour organizers exist and can be reached through the internet. They have an efficient operating circuit. But not all are good in terms of services offered. You need to pick up the right one from the crowd to make your extreme venture a triumph.
Key drivers of extreme tourism
Do's and don'ts of extreme tourism
Best practices in extreme tourism
Essential components of extreme tourism
Things to do post extreme tourism
Preparations for extreme tourism
Importance of planning in extreme tourism
How to get more information on extreme tourism
Countries promoting extreme tourism
Top ten extreme tourism destinations