Top 10 destinations for senior tourism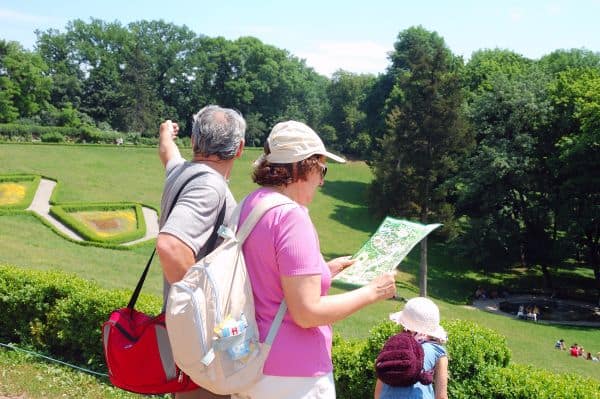 There are amazing destinations and picturesque locales that hold enough attraction for the aged tourist no matter whether they are travelling with family or are on a solitary venture. The retirement from active employment has opened before them the doors to the eternal leisure time. An attempt has been made here to portray the charms offered to senior tourists by top ten destinations of worldwide fame.
(a)Branson, Missouri, US:
This popular tourist destination has been ranked top drawing a number of senior tourists every year. Branson is perched in the majestic Ozark Mountains and is famed to be the live music show capital of the world. The city offers a quiet and yet lively stay suiting the budgets of tourists coming from various economic background. It promises clean fun and entertainment. The city is homely and hospitable with a range of exciting activities for different age groups. If you have come with your family and grandchildren, you can take all of them on a round to Silver Dollar City theme park. The park has theatres staged for rock shows and other musical entertainments.
(b)National Parks in United States:
To the amazement of tourists, US boasts of having as many as 392 featured national parks comprising of rugged terrains, lush green forests, unspoilt meadows, lakes, majestic mountains, rapids and fast flowing streams, historical shrines, museums, art galleries and the legendary white house as well. One of the special attractions of the US national parks is that they offer fantastic rebates for senior tourists. Specifically on the Veterans Day the entry fee is waived. Parks like Yosemite and Yellowstone have reached a high water mark on the popularity scale, and they are like the Garden of Eden for the aged tourists. Thrill packed opportunity for nature camping and hiking is available. The parks offer a quaint and pollution free environment amid nature much to the liking of the senior tourists.
(c) Hawaii:
This 50th US island state surrounded on all sides by the placid and yet enchanting magic of the Pacific is a senior tourist's dream paradise. The islands of Oahu and the magnificent Maui are too beautiful for words to describe. The sun baked shoreline, the tranquil sea and the foam breaking onto the sand with ethnic culture and colorful dance rituals would be a hot favorite. For age group between 50 and 60 years, there is a chance of closely guided snorkeling and scuba diving where you explore the underwater marine paradise under the careful supervision of experts.
(d) Las Vegas:
The glamour and the pulsating rhythm of this legendary fun gamble fabled casino land is a tourist trap luring the young and the aged alike. Dotted with high end shopping malls, posh bars and dining joints Las Vegas is simply throbbing with life. It is much more than just a gamblers' den; it is safe to move around and would qualify as a major fun packed destination for the senior tourists. Downtown Las Vegas, the Fremont Street and the awesome fountain show on the strip at the Bellagio merits special mention. Free outdoor live show displaying pirates is on offer at hotel Treasure Island. Wedding chapels are scattered around and, they do draw tourist interest. The senior tourist may take a day trip to the famous landmarks like Grand Canyon and Hoover Dam.
(e)Costa Rica:
This Central American tropical country is home to a wonderful spread of flora and fauna. It is a senior tourist's paradise as well. The dark green setting featuring primitive rain forests is filled with exotic wildlife like tropical birds, monkeys and reptiles. In the background stands awe inspiring volcanic mountains and one side is bounded by wonderful coastline. Exquisitely painted bull driven carts is a common sight. Costa Rica is inexpensive, and the senior tourist can afford a longer stay. This country is a famous retirement destination and well worth a visit!
(f)Pondicherry, South India:
This union territory located in South India is a noted resort for senior tourists with a spiritual bent of mind. The seaside town is noted for its colonial structures, churches and buildings recalling the days of the British domination over India. However, the chief attraction is the Aurobindo Ashram, a wealthy repository for seeking spiritual salvation. The atmosphere here is serene and tidy, and the senior tourist would feel here a touch of perpetual bliss.
(g)Canadian Rockies:
These majestic mountains bordering on the US Canadian interface are great attractions for the senior tourist. Stretching from British Columbia in the west up to Alberta in the east, these chains of mountains present a breathtaking view. There is a glass dome encased train called the Rocky Mountaineer. It offers a cozy ride and meanders along the rocky terrain with amazing scenery racing past up and downhill slopes. It is a deluxe ride answering all the needs of a senior tourist.
(h)Alaska:
Alaskan cruise is a hot favorite venture among the senior tourists. Here, the locale offers gorgeous scenery one which is unspoilt and laden with outdoor activities like fishing and hunting. The locals are friendly towards outsiders and there is scope of some great shopping.
(i)Thailand:
While listing top senior tourism destinations, you cannot just miss out Thailand. Thailand, 'The 'Land of smiles', is an enchanting destination for senior tourists. Bankok, Pattaya, Phuket and Chiang Mai are simply great tour experiences with respect to the panoramic beauty, amazing rainforests and sun kissed beaches, wellness, meditation and massage centers and the mouthwatering Thai food. The Thai people have great respect for seniors, and bow before you as a mark of respect. It is a polite response to bow back. Thai culture is rich, and their architecture is splendid with Buddhism being an overwhelming religion. The nation of monks is a senior tourist's paradise with tranquility ruling. Yet the sign of life is deeply felt with the 'tuk tuk' running of motorized three wheelers, bamboo rafts cutting across rivers, boxers on bout in the ring, and monks scurrying across the streets in order to reach the places of worship. Life moves on, and yet there is so much of serenity in the air. Thailand could be rightly called a senior tourist's delight.
(j) South Africa:
Here, the infrastructural set up is world class and medical facilities quite remarkable. Senior citizens will find the trip to South Africa a very worthwhile venture. The senior tourists are well cared for, and help is always ready at shopping malls and airports for the aged. There are rebates in fees for senior tourists for entrance to theme parks and other sites of tourist appeal.