Why senior tourism matters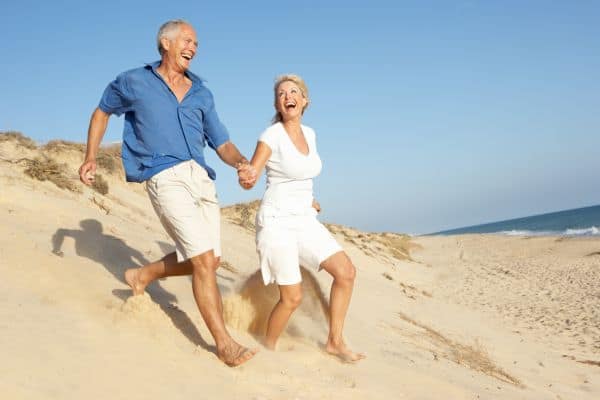 Senior tourism matters at the fag end of your professional life when you do not have a concrete target. Tourism gives the aged the necessary support and a bliss filled avenue with the realization 'there is nothing you are too old for'. If you have a life, just enjoy it to the brim as no one is going to stop you from exploring the wonderful world around you. The most encouraging fact is you need not worry about how to go about it at this old age. Every bit of your trip is customized courtesy trip providers and the only information provider, the internet.
Right from your sitting room with the laptop at your command you can plan your trip to any desolate corner of the world. All you need is to be in the right frame of mind, get the right pieces of information, get the right contacts, arrange your finance and take a dive! You will be surprised to see another bright shade of your life. Exposure to a new place, its people, culture and history, art work and folk dances, music and festivals, monuments and museums, festivals and rituals, the wealth of mother nature, the exquisite landscapes, forests and sea beaches leaves you mesmerized. A window opens up within you letting in a fresh gush of air that cleanses up your entire self or it is like a shot of that magic potion that sends through you electrical pulses goading you to move on and see and feel all that is wonderful around those that you haven't tasted before. Touring in its truest sense adds a dose of spice to the life of the aged.
Meeting new people and places in fact is an educative and brilliant exposure that adds variety and a meaning to survive and live a life full of zest, purpose and a productive target. Just think of the inventory of money you have built keeping aside a fair chunk from your pay packet throughout your active working career. Now you have free access to all those dough, an unlimited leisure with fewer commitments and even lesser activities to keep you occupied. With the time horizon expanding, you will be moving closer and closer towards getting more exhausted with age.
So this is the right opportunity to utilize your money and time and engage in the thrilling and idyllic journey to discover new places and all the good things that come in your way. Just pack your luggage and put an arm around your spouse and set off to ecstasy! You will repent that you haven't done it till now, but you can always look for such a welcome change any time. Better late than never!
Your drive for travel eventually pans out into the economic growth of the destination travelled and is no doubt a boost for the tourism industry in general. It is the millions of senior tourists like you whose combined desire to travel would generate more employment, boost local business scenario, and the pressure of tourism would see that infrastructural set ups like hotels and transportation network is upgraded attracting and drawing in more tourists. This cycle rolls into operation pumping in more and more money into the system and an all round progress is registered.
The joy of senior tourism is embedded with hassles and unforeseen troubles as well. Like a rose shrub with its distribution of thorns for an unwary plucker could hurt himself if not watchful. No matter whatever be the unanticipated hurdles and unsavory surprises planted on your path the benefits derived neatly outweighs the demerits of travel and actually could be minimized putting a little thought, foresight and following the tips and precautions advised in websites.