Is Oman the new destination for eco-tourism?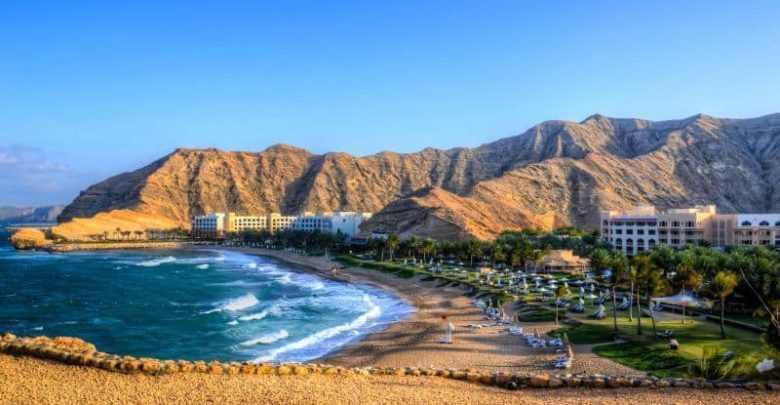 Oman may be a new comer as a tourist destination and not up to the competitive level when pitted against flashy Emirates and other Middle East countries. However, tourism industry is evolving giving the much-required support to its economy. Crude price shrinkage has compelled this country to take recourse to tourism as an alternate revenue earner.
Local flora and fauna have a huge potential for being the basic pillars of strength for a flourishing market of ecotourism as the government expects an increased influx of tourists from across the world with money flowing in like raindrops from the sky.
The unexplored Oman's bio-diversity:
The desert country has many hidden green gems making it a perfect destination for ecotourism and related activities. Oman's bio-diversity includes wildlife sanctuaries and coastal habitats covering an area of 30,000 Sq kilometers.
Coastal water on the reaches of the Indian Ocean is a haven for dolphins, whales and birds. Nearing the coast, the coral gardens teeming with fish are great tourist drawers. Endangered marine turtles find their safety habitats in the specially protected coves.
The mountains and deserts offer a shelter to rare animal species like Nubian Ibex, sand cats and obviously Arabian Oryx, the iconic species of the Gulf. The land ruled by absolute peace, Oman is poised to offer international travelers a new facet of leisure tourism apart from opportunity of exploring ancient ruins scattered all over the region.
Ecotourism ventures:
The country is committed to upholding sustainable tourism through proper conservation of its splendid natural and geological habitats amidst the secret beaches and islands, luxuriant oases and hiking trails.
Trekking and hiking in Al Hajar mountains:
Hotels and resorts promoting sustainable eco-tourism are coming up providing a varied attraction to the nature lovers and die-hard adventurous souls. Al Hajar Mountains, with a rich treasure of flora and fauna, offers exciting hiking and trekking opportunities.
The 300-year-old shepherd's village is arousing curiosity among the travelers who happily put up in a hotel constructed from the stones of this age-old human settlement.
Fostering eco-tourism, this hotel uses its own water resources, taps solar energy for power and buys local produces to satisfy the appetite of the guests. The ghostly trail amidst the eerie stillness creates a supernatural ambience imparting a totally different experience.
Rose farming:
Rose farming in Jebel Al Akhdar, one of the loftiest peaks in Arabian Peninsula, has also been gaining tourism interest. The famous pink velvety blooms are used for rose water production, which is an important mean of livelihood for the locals.
The locals follow the century-old process of rose water extraction which helps in preservation of quality. Omani rose water finds wide application in food items and household purpose.
Ecotourism in Bandar Khiran:
The site famous for coastal cliffs and narrow beaches houses a thick population of mangrove forests, sand and mud flats and amazing coral reefs is an upcoming eco-tourism spot supported by The Oman Tourism Ministry and IUCN's regional office, West Asia.
The marine biodiversity of Bandar Khiran is no less interesting with white-cheeked terns, sooty falcons and green and hawksbill turtles adding to the pleasure of tourists. The unexplored archeological sites and water-skiing opportunities in sheltered bays further add to the excitement of visitors.
The efforts are on to develop this site for sustainable eco-tourism upholding the interests of the locals along with providing great vacationing opportunities for international travelers. Care is taken to avoid any sort of conflict between the locals and tourists in terms of tradition and cultural values. Visitors will also be forbidden to indulge in any environment harming activity.
Ras Al Hadd Project:
In another joint venture of developers and investors from Oman and Qatar supported by the Tourism Ministry of Oman and the Government of Sultanate of Oman, an eco-themed tourism project is coming up in South Al Sharqiyah Governorate featuring high end hotels and resorts amidst a natural bio habitat.
The project estimated $649 million covering 1.8 million square meters will be completed in several phases. This massive project is a clear indicator of the Omani government's initiative to position the country as one of the famous eco-tourism destinations providing the visitors with a stunning insight of the splendid flora and fauna of this region which would further create more favorable tourism ventures in future.