Make your Antarctica trip an ultimate experience with these travel tips
Antarctica is a traveler's flight of fancy. It is a desire that a genuine wanderlust would nurture all his life until he sets foot on this mystic land of perennial ice and penguins and of course, the bone-chilling cold..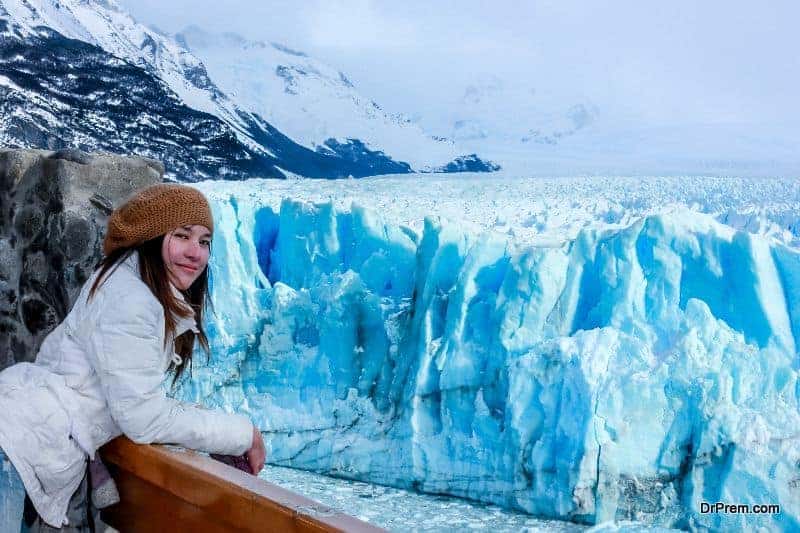 Basic questions relating to the right time to visit, what type of warm clothing and gear to be taken, what activities to be done and how to reach this fabled land need to be answered. Tourists to Antarctica should officially be at least six years of age and above. For adventures like sea kayaking, one should be at least 18 years and above.
Here we go with some key areas that would help you launch a trip to Antarctica:
How to get there?
You can travel to Antarctica either by sea or by flight. If you are vulnerable to seasickness or don't have enough time to spare for lengthy sea cruises, flight should be the obvious choice.
Best time to visit: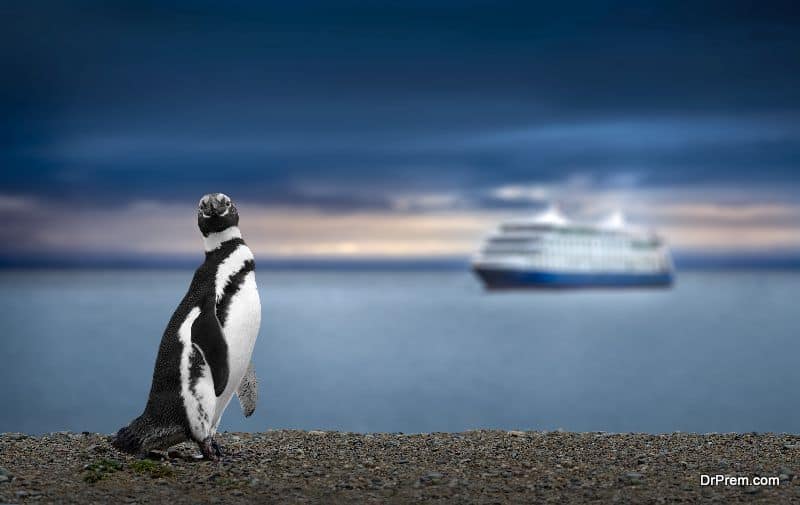 Summer is certainly the best time to visit because the bite of chill would be milder. The breeding season for Adelie, Chinstrap, Gentoo and Emperor Penguins would be from November to March and chicks hatch in January.
If you travel to Antarctica this time, you can see colonies and nesting beds of these birds come alive with myriad cacophonies. February and March would be suitable for spotting the Leviathan Blue Whales, Orca, Southern Right Whales and humpback whales.
Get Physical:
This is no place for a smooth trip that everything would fall into place. You may not experience the desired smooth cruise to this extreme southern tip of the world. Often you land on rocky beaches to which your fancy boats are vulnerable to damage. Trekking routes at Deception Island, Neko Harbour and Damoy point are quite treacherous. You need to be physically fit and sturdy to make the expedition. If you are not, yogic sessions and Pilate classes may enhance your physical potential and pluck.
Diet plan: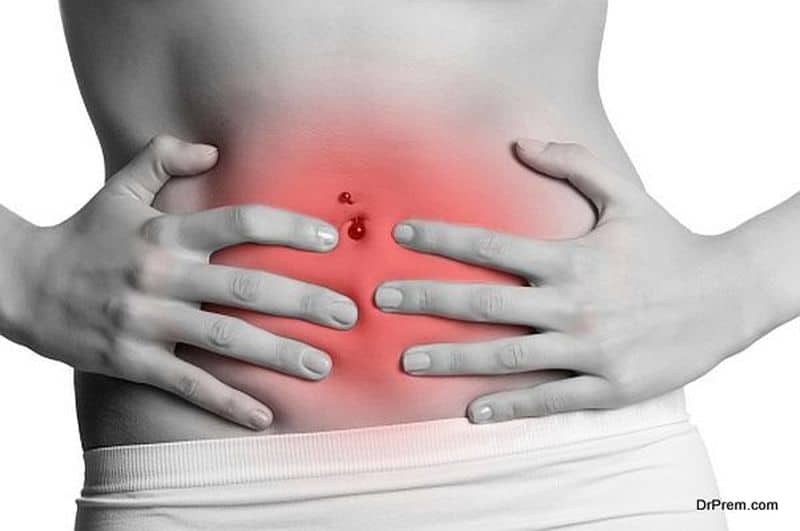 The ship's internal air-conditioning, long flight and a shift in the pattern of diet could disrupt the normal bowel movement. It will be wise to take regular fiber supplements from the starting point you have launched on this Antarctica expedition.
Avoid frostbite:
This is a typical issue in ice-covered lands. The ice literally eats through your skin giving dreadful skin ailments. Carry necessary gears like waterproof insulated pants, a pair of big boots, gloves, beanies and neck gaiters to give you the required protection.
Don't miss out on any trip schedule: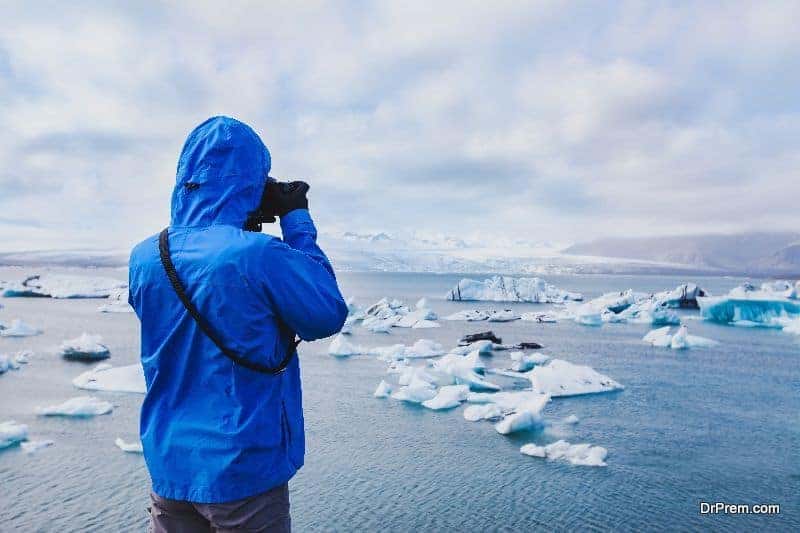 If you are hesitant to decide on embarking on Antarctica waiting for a better opportunity, the time may never come. Avail the first opportunity since the weather is unpredictable. There may be the least possibility of a repeat itinerary matching your favored time.
Be hygienic while consuming buffet lunch and dinner:
If you are not cautious enough in the way you eat your food over a buffet arrangement, you may get sick. Use a hand sanitizer. Eat your food maintaining the best possible hygiene. Hundreds of co-passengers on board eating with you might not have clean habits. Transmission of diseases through community eating is possible.
Do not miss the fabulous wildlife: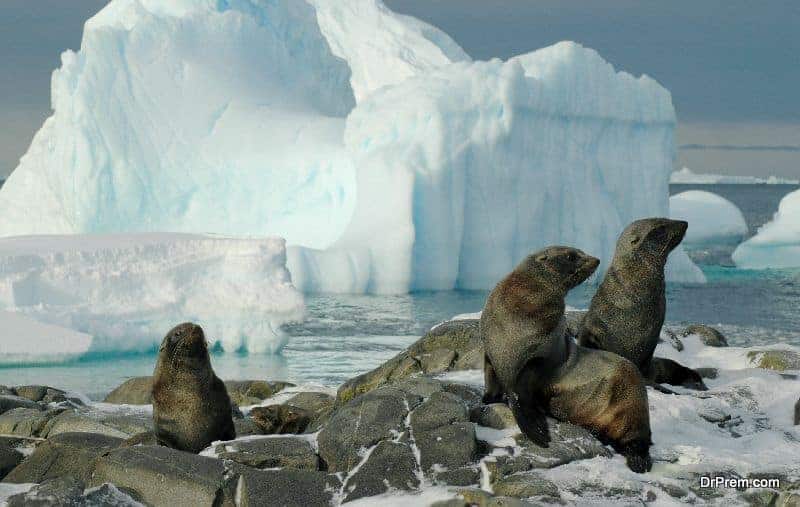 You experience an ocean full of wildlife around you. The ambiance is amazing. The surroundings come alive with their calls and activities. Pods of Orca ( killer whale) looking for a kill, young crabeater seals, hum back whales gliding around in a feeding frenzy and chinstrap penguins with their hilarious gaits make the super cold environment vibrant and full of noise. This is a strange place with weird animal life that you have never ever seen anywhere in the world. It is a fantastic experience, lively and thrilling!
Dress for the weather:
As you close in towards your dream destination, temperature falls rapidly and soon you will feel the subzero bone chill. Heavy winter clothing is a strong recommendation but do not overdo it, because sweat trapped under your clothing can give you a chill too!
Check the camping facilities: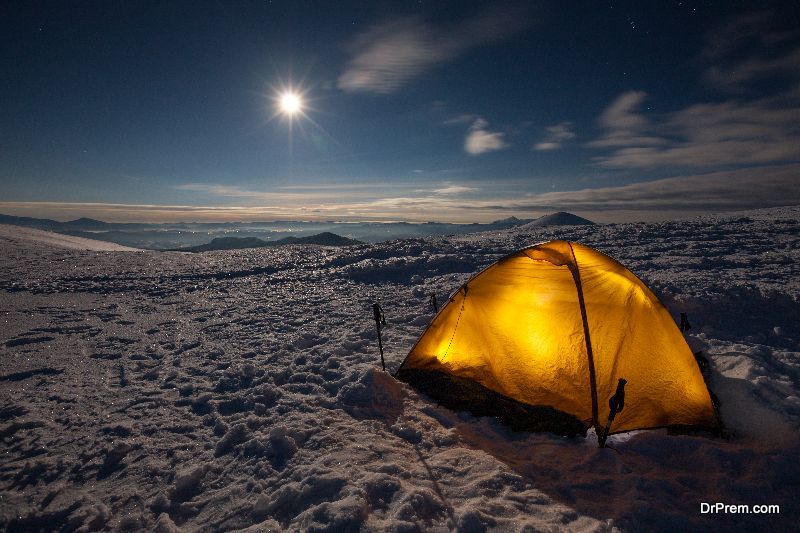 Several tourism companies are offering camping opportunities to tourists in Antarctica. Wrap yourself with your sleeping bag and bivvy bag inside the camp and have a splendid time right on the snow-covered Antarctic soil. Hats and dry thermals would keep you warm and cozy while you sleep through the coldest nights ever in the planet.
Prepare for the swell:
The Drake Passage cutting off Chile and Argentina's Terra Del Fuego from Antarctic Peninsula would give you motion sickness. To avoid nausea and a strong urge to retch all through the passage, it is advised you carry the required medication.