Ecotourism has become something of a buzzword with international travelers in the last four decades. Even the jetsetters are open to trying to be as uninvasive in tourism spots with delicate ecosystems which actually help these ecotourism spots create a healthy tourism economy without destroying nature's bounty in their region.
Knowing the do's and don'ts of eco tourism
What does the term "ecotourism" mean?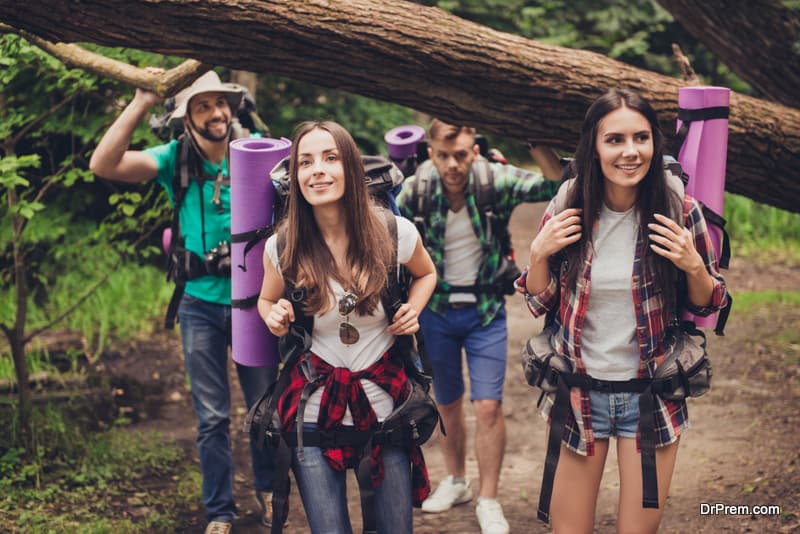 The term "ecotourism" itself came into being in 1987 and in 1991 it was defined as a responsible way to travel through natural regions without damaging the environment of these locales or disturbing or altering the existing way of life that locals living in the region. TES (The Ecotourism Society) has been working hard to get ecotourism to gain credence as a legitimate philosophy around which tourism can be developed. TES is also the agency responsible for laying out a number of principles that a region, country or tourism destination must adhere to if they want to promote themselves as an ecotourism destination.
The basic principles of ecotourism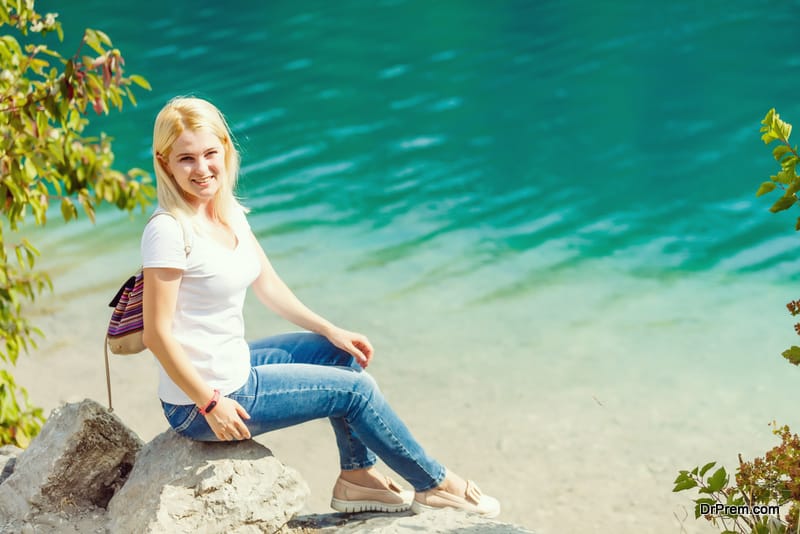 Avoid damage to the natural state of the destination
The most basic principle of ecotourism is that it should ensure that tourism activities don't destroy of harm the existing cultural and natural environment of these destinations.
Traveler education
Ecotourism seeks to educate travelers about the value of conservation of protected natural areas and the role that they can play in ensuring that these destinations remain protected for posterity.
Redirection of tourism revenue to conservation
A core principle of ecotourism is that a big chunk of its revenues need to be redirected to the management, protection and conservation of protected areas and regions.
Economic benefits to local communities
People living near protected areas also need to benefit from the revenue generated from ecotourism to make it more lucrative to locals.
Planning for sustainable growth of eco-tourism
It is important for ecotourism destinations to ensure that the "growth" they need to make in such locations to facilitate an increase in tourist influx does not exceed the capacity of the environment and the society that exists there already. Sustainable growth needs to be preferred and plans for development of such sites need to be made accordingly.
Retention of revenue in host country
Ecotourism also places a great deal of emphasis on ensuring that the economic and financial benefits of such tourism-generated revenues are retained by the host country. To do this, governments ensure that locally owned businesses and facilities are given priority over international or multinational businesses.
Dos and don'ts of ecotourism: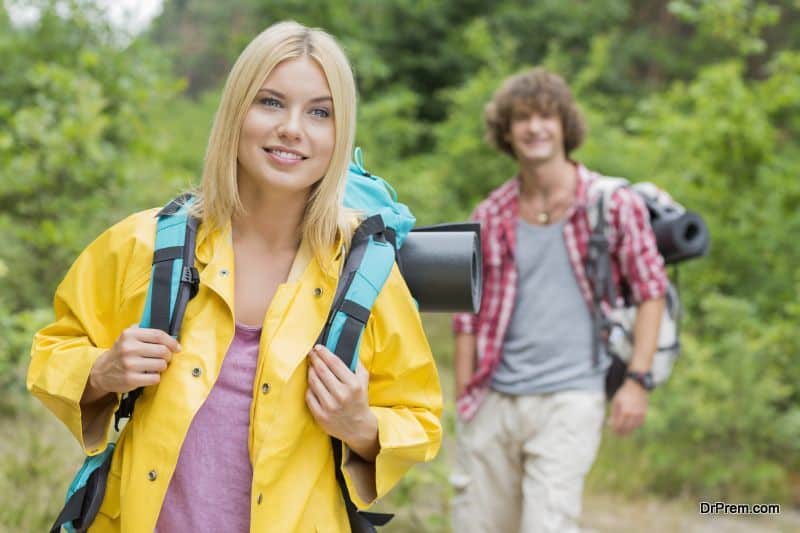 Eco-tourism carries immense significance for environment sustainability. If you love to explore spectacular natural beauty, eco tourism can be the best option for you. But it is highly important to know the right way to travel around. There are certain common and simple rules which you need to know prior to packing your bag and leaving your place. Go through the following list of 'Do's' and 'Don'ts' and become a proper eco-tourist:
Dos of Eco tourism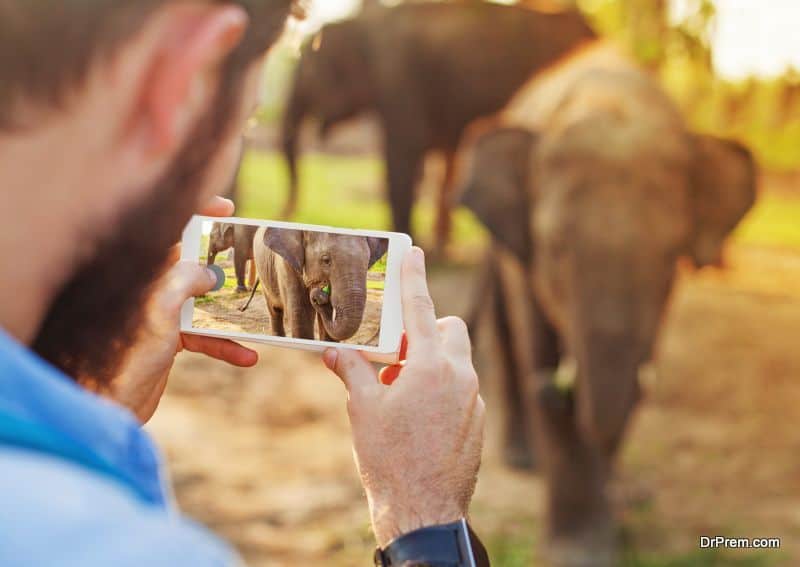 First, you must keep a large storage bag with you while traveling. There will be a number of non-degradable litter like plastic / polythene gabs, empty plastic bottles / cans, food packages, tins, etc. that you will be using throughout the tour. If you just throw them away or bury them anywhere, you will be end up destroying the environmental balance to a large extent. So, put these items in the storage bag and carry them back to your place. Disposing these non-degradable materials in bins provided by Municipal authorities is the best way to keep up the sanctity of a place.
While visiting a site, it becomes your responsibility to maintain its peacefulness. So, try to keep the noise level under control. Whether you stay at resorts or hotels, or explore wildlife parks, sanctuaries, etc., make sure that you are not playing electronic equipment aloud. It would help you reduce noise pollution.
Taking photographs is forbidden in many visiting places. So, if you wish to take snaps, seek permission of the authorities first. You should also respect the privacy of people while clicking images.
Avoid collecting samples of flora and fauna from the tourist spot.
Be cautious of your abilities and the possible dangers posed by the trip.
Follow the necessary dress code.
Be aware of the rules and regulations of the site that you are visiting
Secure necessary permission before entering any restricted or preserved site.
Maintain a safe distance from the animals. Take special care during the breeding season.
Travel in small groups while exploring forests and woods.
Trekkers should carry necessary equipments and strictly follow the suggested trails.
Carry eatables and drinks as per your requirement.
Maintain the timings of entering and exiting national parks and reserve forests.
Take the assistance of professional guides while exploring forests.
Hold on to your patience to see the animals.
Don'ts of Eco Tourism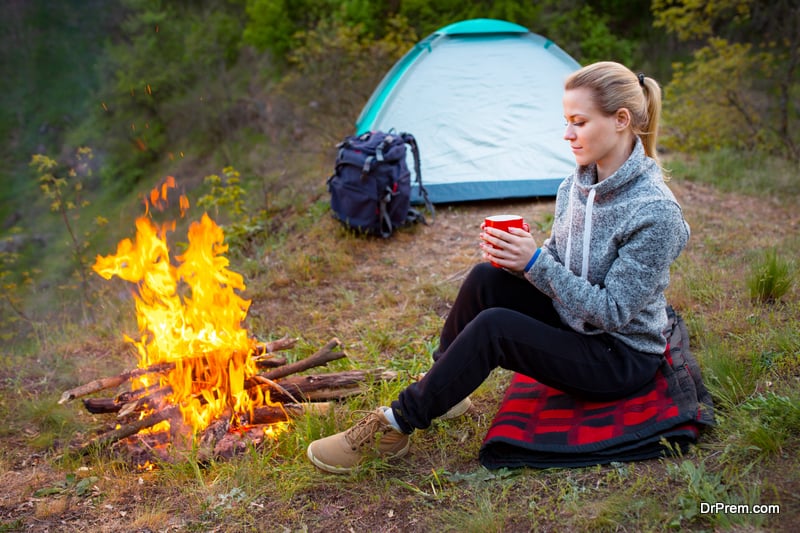 As said before, you have to keep the use of non-degradable materials as less as possible. Do not use polythene if you have environment-friendly alternatives to it. Do not ever dispose or litter those items here and there.
Many people pluck flowers, cut branches, snatch leaves, and so on while visiting beautiful places. They consider it as a part of their enjoyment and amusement. But removing flora and fauna can affect the bio-diversity of a site to a great extent. It is illegal too. So, do not ever practice such habits as a responsible eco-tourist.
While taking a bath in local springs or rivers, make sure that you are not using any kind of detergents, chemicals or pollutants.
Do not cause trouble to the wildlife during your tour. Respect their habit.
Avoid causing damage to plants and animals. Take care not to trample saplings while walking or driving.
Do not stray from the group if you are with one.
Stay away from chasing animals.
Do not cause any damage to fence posts or sign boards placed in the park.
Do not roam about in the forest at night seeking adventure if you have put up in any forest accommodation.
Do not try to feed animals with hand or without the permission of the concerned authority.
Avoid wearing colorful clothes.
Do not smoke
While taking boat rides, do not act silly to invite danger.
Avoid camp fires as these cause deforestation.
Do not lure locals with money and food stuff. Respect their culture and tradition.
Just follow the above suggestions and make your trip an enjoyable and successful one.
Guide to brief history of ecotourism, its principles and essential components and ways to attract tourists
What are key driver of Eco Tourism Growth?
What are the aims and objectives of eco tourism?
Do's and Don'ts During Ecotourism
What are benefits of Eco Tourism?
What are potential risk in Eco Tourism?
Guide to top 10 ecotourism destinations in Europe, Americas and Asia for a new experience