Asclepios Wellness & Healing Retreat Makes You Feel Great About Your Wellness – Review By Dr Prem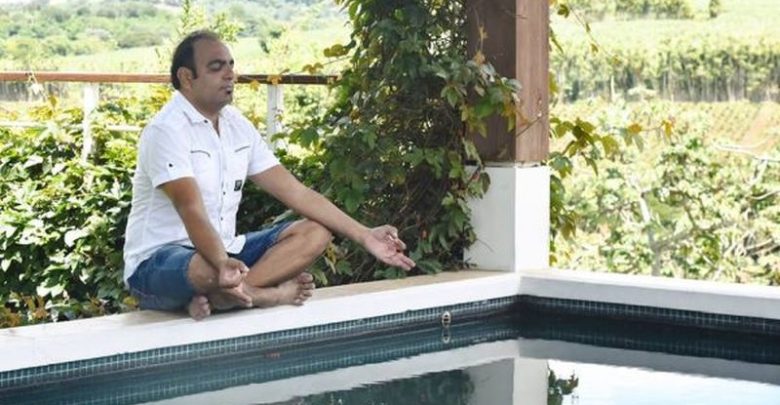 My visit to Asclepios Wellness & Healing Retreat was just for three days, and yet the short stay made me feel as if I was immersed in an ocean of perpetual tranquility for an eternal span. The name Asclepios is a reverential tribute to the Greek god of health. This amazing wellness centre cum spa hotel in Costa Rica is located close to the airport in Alajuela with the grand Alajuela cathedral, Estadio Alejandro Morera and Soto Zoo Avenue located within a radius of 15 kilometers.
If I put the question why people love travel, the obvious answer will be is to take a break from monotony and recharge one's self in a new way. The tourism industry is abuzz with wellness travel and for valid reasons. To me, it does not make sense to get back home after a vacation tired and exhausted from hectic site seeing and other activities.
I would rather prefer to get immersed in a unique experience to rejuvenate myself and get a real taste of relaxation. This is what Ascelpois Wellness Healing retreat has offered me. Needless to mention this exotic wellness retreat is highly sought after by wellness travelers aiming enhanced post-vacation wellbeing in all respects. A large fraction of travelers is thronging to wellness-centric spas and retreats all over the world to take a break from stress.
Great ambiance filled with a feel of wellness
The retreat took me over with an overwhelmingly serene environment that is all pervading. It touches the body and mind in a soothing way. The hotel ambiance is simply upmarket with an awe-inspiring estate flowing with style and glamour.
Dazzled by the tasteful hotel decor, warm reception, care and an all out salubrious ambience, I tried out three of their natural therapies. They were delivered with an intense dedication and professional expertise. In fact, they turned on the button of vigor somewhere deep inside me.
Perched in the middle of 12,500 acres of rainforests and yet not very far from the regular humdrum of the busy city of Alajuela, this peaceful retreat features 12 solar powered rooms and a holistic Spa centre. The range of therapies included Reiki, Tai chi, Shiatsu, Swedish massages and a lot more!
A paradise for avid foodies and fun lovers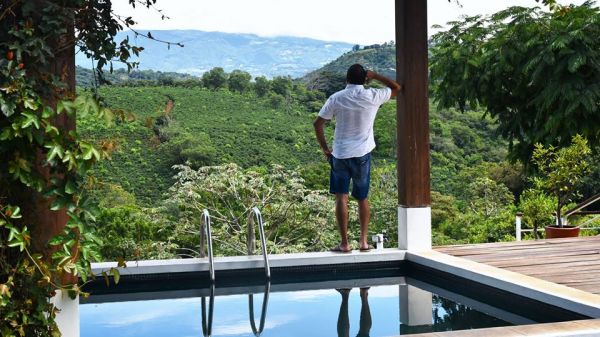 Food is another attraction with its primary focus on health and deliciousness. Biogenic and organic grubs are available. The ingredients for kitchen are cultivated by utilizing organic methods right in the hotel's organic kitchen garden. I was so blown away by the retreat; and, with its treasures unfolding gradually, I wished my stay would have been longer!
The hotel offers 12 rooms with the most modern furnishings and comfort features. I was highly impressed with the sheer scale of arrangement and hotel plan to give the maximum value for money to guests. The highlights that invariably grabbed my attention include a well groomed garden, four regularly treated and iodized outdoor swimming pools, indoor pool, fitness centre and bar lounge.
Hospitality at its professional best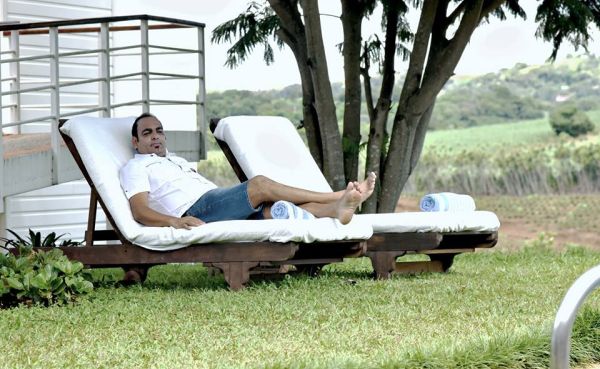 Like me, other guests were all praises for complementary continental type breakfast, free Wi-Fi services, free self parking, restaurants and a host of services that further included laundry services, conference room, and of course, pick up transportation to airport.
Rooms are simply dream abodes including great amenities with round-the-clock room service, decorative furnishings, safes and free toiletries. I slept like a king on the cozy bed. The retreat had a range of spa services with 6 treatment rooms that included massages, facials, body wraps, body scrubs, hydrotherapy, steam room spa and mud baths. You would find several sophisticated saunas, spa tubs, steam rooms and Turkish baths at Asclepios Wellness & Healing Retreat.
Amazing setting promotes sustainable tourism
If the interior of the hotel is gorgeous and designed to give customer the maximum value back in terms of every dollar spent, the surrounding areas are breathtakingly and equally awesome. I was lost in the beauty of nature in this part of the world. The surrounding flora and fauna are well conserved; sustainable tourism is a religion over here to be abided by with sincere devotion. The unspoiled greenery supports a relaxed atmosphere for enhancing mental and physical wellbeing.
The motto of this wellness retreat as I learned is to foster the natural equilibrium of body and mind by eliminating wrong habits like improper diet, sedentary lifestyle, flow of pessimism and depression, insufficient oxygenation, insomnia, stress and other physical and mental discomforts that discount our efficiency and vitality. Instead, those negative ways of life are replaced by revitalization sessions, sleep restoration programs, stress and weight management tutorials, and spa experience programs.
All about wellness and personal healing
The retreat offers a wonderful mix of Yoga, Pilates, naturopathy, meditation, Pranayama, Scottish showers, shiatsu, Reiki, Tai chi, floral therapy, Shirodhara, Kneipp and Vichy all of which are aimed at stimulating your vigor, making you happier, teaching you to be optimistic, and enhance your mental and physical potential.
I seriously believe if done regularly, the therapies can prolong your life and that too with healthy results! Local activities like golfing, ecotourism, adventure hiking and horse riding would keep you engaged through your passion to live a great life.
My short stay did not permit me to be a part of outdoor activities but I did the following three:
1. Feet reflexology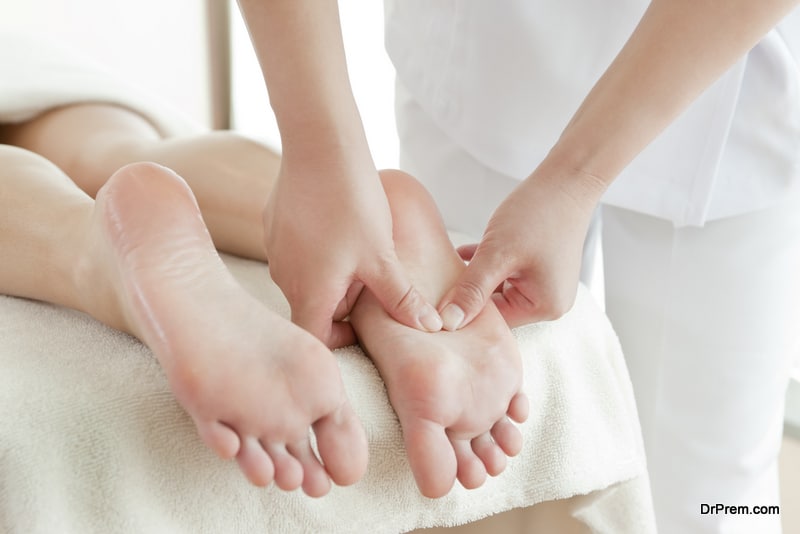 The philosophy is that feet is the mirror for your body with toe representing the head, ridge at the base of toe the shoulder line, ball of the foot representing chest, the arch at the centre reflecting the digestive organs, and so on. The 15,000 nerve endings at the base of the foot need to be effectively stimulated to induce sound sleep. My professional physiotherapist Sonia did it darn good for me with professional excellence.
2. Floral therapy
The retreat had a state of the art pool for this session. I genuinely had a ball in the floral pool with water laced with health enhancing minerals.
3. Shiatsu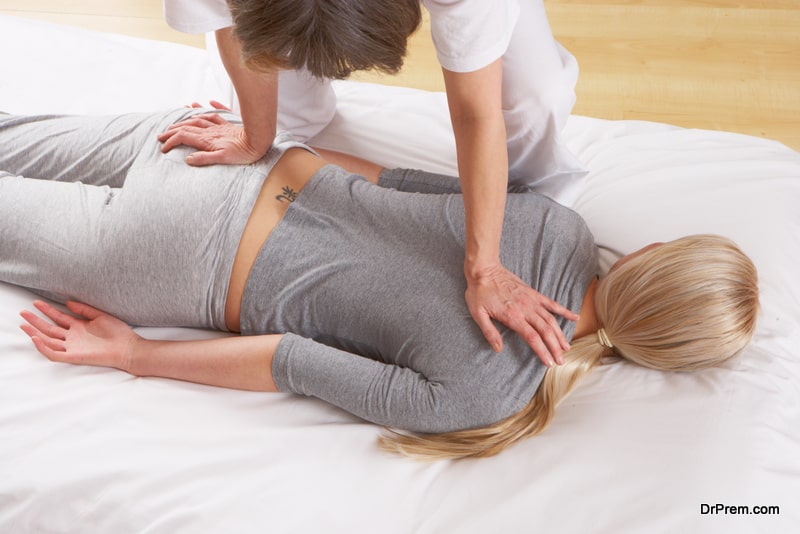 This traditional Nippon therapeutic technique centers itself on the theory of applying pressure on vital points, results of which are intensely pleasurable and yes, sexually stimulating as well! It worked wonders for me as the therapist was a Jap – a master of Shiatsu massage technique!
Without the slightest hesitation, I can admit that my inclination toward natural wellness therapies has heightened by quite a few notches after visiting Asclepios Wellness & Healing Retreat.