A travel guide to Trieste (Italy)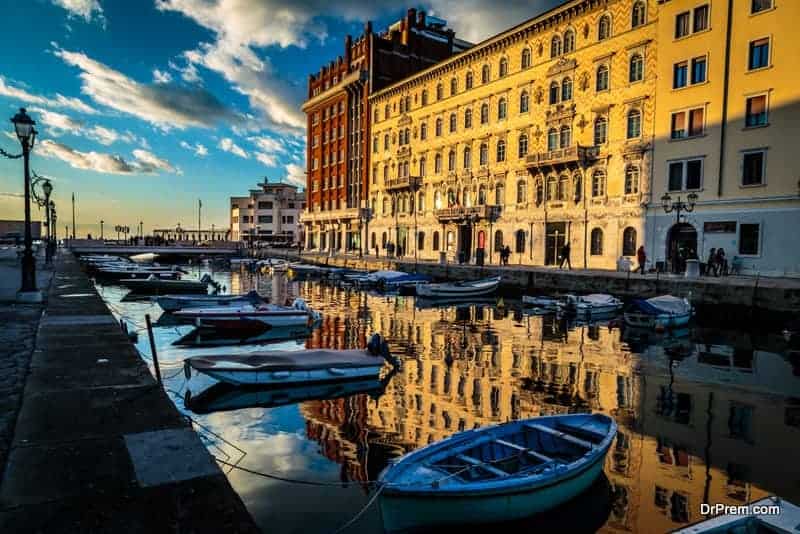 A travel guide to Trieste is a prerequisite to the actual tour as there is so much to do and see. You cannot possibly squeeze in all to fit into a time bound itinerary. Trieste, located on the North Eastern shore of Italy is a fairly big port city. As it shares border with Slovenia, cultural spillover has happened affecting its language, architecture and gourmet in a big and wonderful way.
Trieste being the one and only harbor in Austro Hungarian realm, every relic suggesting the influence of that era exists till date. The large main square" Piazza Unita D Italia" has made Trieste a famous tourist attraction. One end of the square extends into the sea while other 3 sides have an array of magnificent old buildings. They date back to late 19th century and early 20th century including Palazzo Del Governo and Palazzo Del Municipio.
The must visit places and things to do while in Trieste:
There is no dearth of tourist attractions and activities in an Italian city and Trieste is no exception. Let us take a virtual tour to find out treasures held by sightseeing places here:
Serbian Orthodox Church: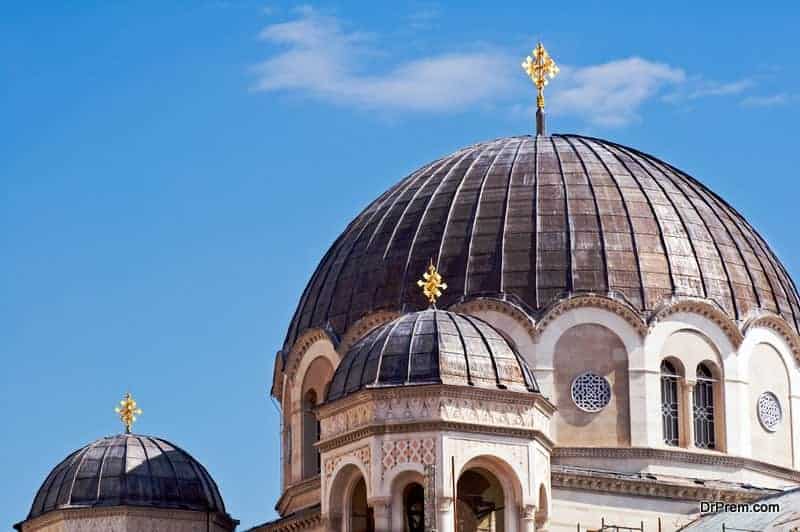 This is one of the most famous churches in Trieste and among one of the most prized sightseeing places. This is a product of restoration when in 1861 a new church was raised on the old church's substructure. Top of the church is adorned with many domes and the facade is laid in mosaic. The travel guide to Trieste is indeed incomplete without a mention of this impressive sanctum. Church interior is decked up in jaw-dropping Byzantine mosaic.
La Risiera di San Sabba:
In this travel guide to Trieste, it would be unfair not to mention about La Risiera di San Sabba, the embarrassing evidence of Nazi torture. During WWII, Hitler's Nazi regime had turned a rice mill into a concentration camp torturing and murdering political prisoners killing an estimated 3000 pour souls. This was the only Nazi camp in Italy with a crematorium. This museum has a wound of agony bordering on grief tourism. Nevertheless, its significance lies in torments that Trieste had to suffer being a victim of political whims.
Walking around: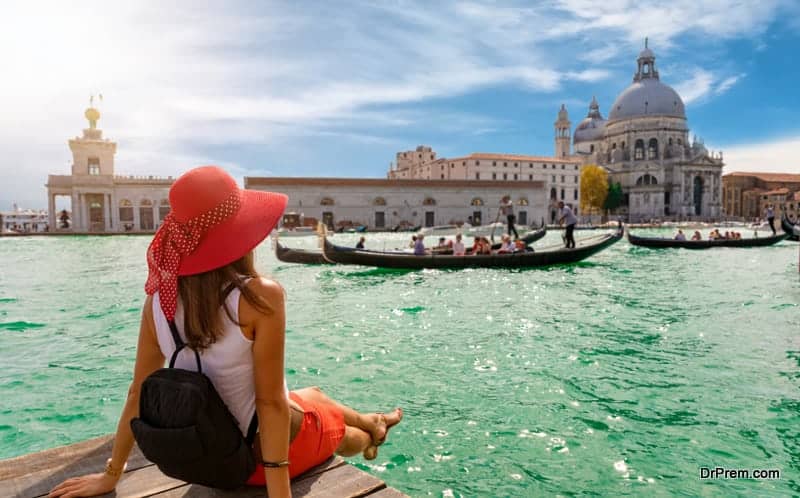 Perhaps the most inexpensive and healthy option to explore Trieste is on foot. An amble along the Grand Canal area is truly refreshing. Just wander around and as you gradually move beyond south of Corso, the scenery changes to your rapture of delight.
As you move from Piazza Del Unita D Italia to Piazza Della Borso, streets have an array of spectacular shopping malls and exquisite bars. Streets are safe and pedestrian friendly. Wandering around narrow lanes of Citta Vecchia will get you medieval quarters. They are equally enchanting.
Ruins of Roman Theatre:
A good travel guide to Trieste should connect you to Italy's glorious past. The remains of a Roman theatre exist at the foot of San Giusto Hill just outside the city gates. The massive structure had an astounding capacity for 6000 spectators. Close by the theatre is the Antiquarian exhibiting artifacts and relics from ancient Rome. But before visiting, get acquainted with the visiting hours.
Trieste Harbor: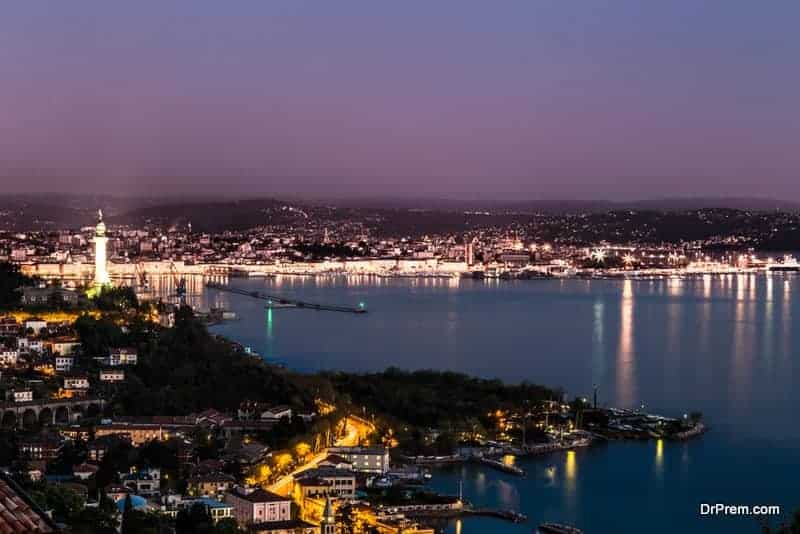 This harbor had been the backbone of Trieste's economic development since past. The main harbor is at Piazza Venezia. It is a splendid place bubbling with traveler activities. Here you see picture perfect painted Yacht lines, sailing and fishing boats. Looks like a port waterscape done in oil on canvas. You get to see how shipping operations progress, ships freshly docked and those leaving harbor for the sea.
Sartorio Civic Museum:
Things to do in Trieste should include without fail a visit to Sartorio Civic Museum housed within the walls of a 19th -century villa on Largo Papa Giovanni XXIII is where it is located. Among priceless collections both old and modern paintings, sculptures and other works of art glamorize the gallery. Besides, other museums exist pertaining to diverse subjects covering Natural History, Marine life and botanicals.
Miramare Castle: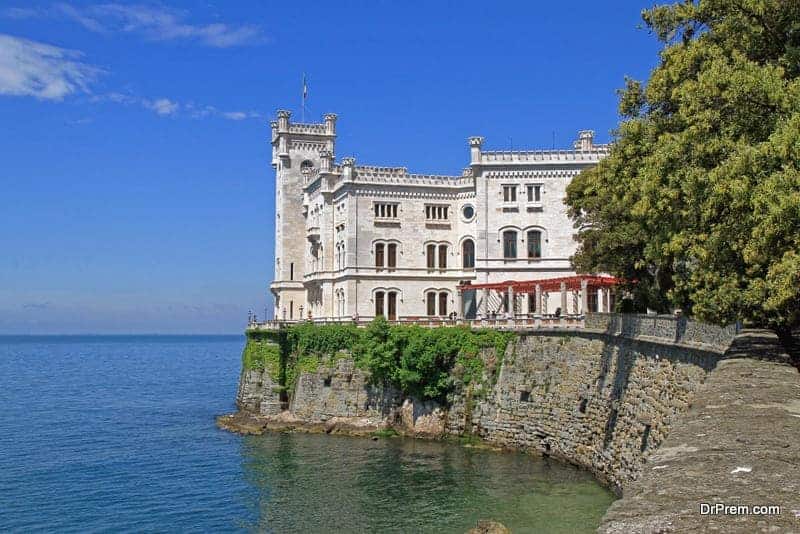 This castle definitely finds a place in the travel guide to Trieste for being a fabulous 19th-century villa overlooking the sea. It is about 8 kilometers from the city. Located in a nature reserve, the castle boasts of gardens trimmed and modeled on English and Italian landscape architecture.
This castle is visible from the train while you are heading for the city. In between Trieste and Venice, lies the lagoon town of Grado, one of the favorite tourist haunts. Close by Grado stands the Roman remains of Aquileia, a UNESCO world heritage site.
Coffee Café cult:
Traveler activities in Trieste are known to focus on coffee café culture as well. Time honored cafés exist till now like Café San M.arco at Via Battisti 18, Café Tommaseo in Piazza Tommaseo, Café Torinese on Corso Italia at Via Roma and Cafe Stella Polare at via Dante 14. These coffee joints are an iconic reminder for romantic Italian cultural interactions then and their metamorphic makeover now. However, a ring of nostalgia holds even today.
Canal Grande: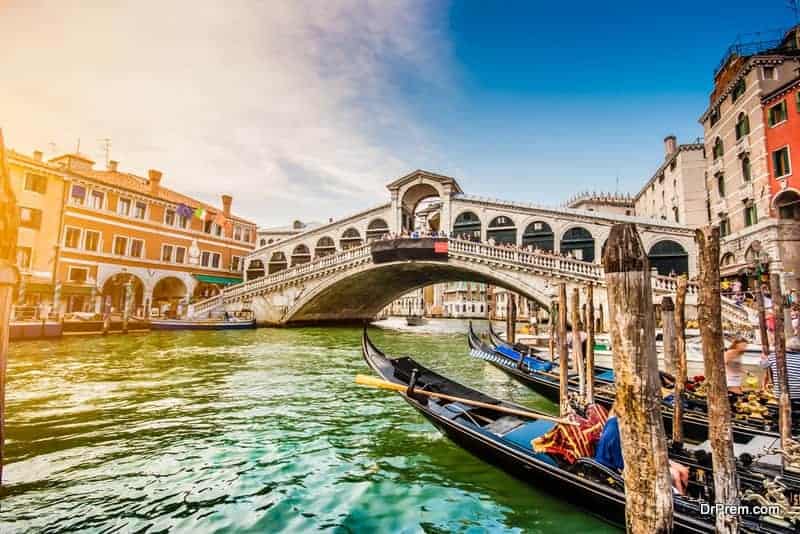 This canal is situated at the centre of a historic ancient town near Piazza Unita. Constructed in the 1700's, it lets cargo boats into the city to unload the merchandise. This picturesque canal is connected on both banks by three bridges.
Painted boats weigh anchor at the base of the canal offering enchanting scenery. Around the canal stand top notch buildings including Palazzo Carciotti and Palazzo Gopcevich. Open air restaurants and cafés near the canal add to its resplendence.
Castle of San Giusto:
Perched on a hill this castle is a product of 15th – 17th Century architecture. From the castle which houses a museum, you have a spectacular vista of the entire city. The horizon is fringed by azure sea and remains of ancient Italian temple ruins echo vibrations from the past.
Val Rosandra: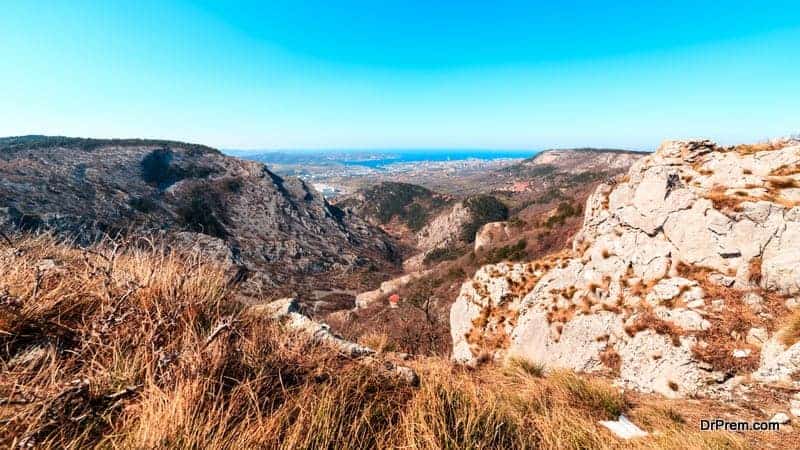 If you want a dip in nature, the fantastic natural valley Val Rosandra cut by the Rosandra River would be the best place to step into. Forests and mesmerizing mountains and the 40 ft water plummeting from the stone cliffs down into the river would allow you to be one with nature. For a hiker, the trail from Bagnoli Superiore or Hervati can be extremely tempting.
Saint Justus Cathedral:
Saint Justus cathedral, for example, is a tourist-worthy spot that tourists might miss thinking it as just another church. Constructed in 1320, this ancient and revered church lies just below the castle. Church interior holds rich Byzantine décor.
The Food and beverage of Trieste: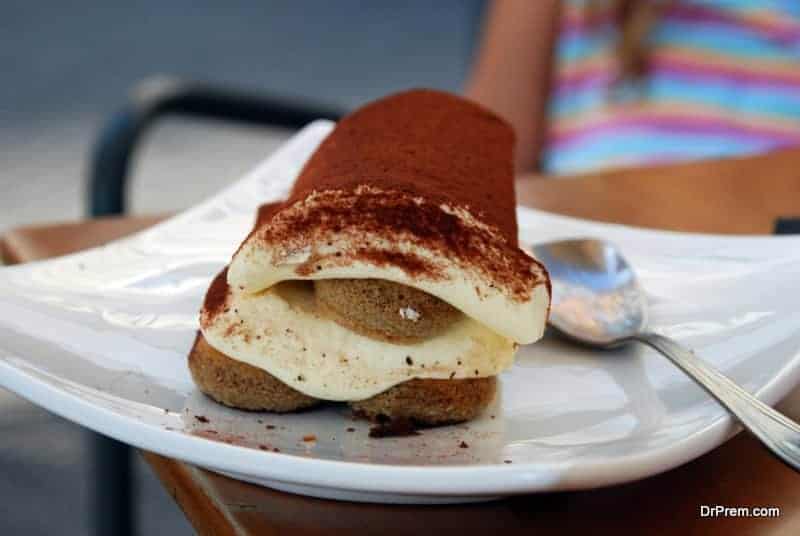 It goes without saying that a travel guide to Trieste would devote some thoughts on the gourmet and drinks scenario. A plethora of pizza joints and gelaterias are available here. The restaurants are a cut above Italian restaurants in other parts with immensely talented chefs spreading out mouth-watering fish and meat dishes. For that matter, Al Bagatto restaurant is worth several visits.
Consult the waiter as the restaurant has on offer seasonal menus. Starters, main course, desserts and wine blend into an unforgettable gastronomic venture. Traveler activities peak inside the restaurant. Bouts of conversation and morsels of meat and drops of choicest wines make for a mood-lifting atmosphere.