There are thousands of products displayed at CES every year. This year was no exception. The new innovations point to the bigger picture, that of emerging trends, for this year as well as the future. To be informed about these trends is to be informed about the latest technologies that would affect us, personally and professionally. Take a look at the tech trends at CES 2020, we have compiled for you.
12 major tech trends CES 2020
Folding computers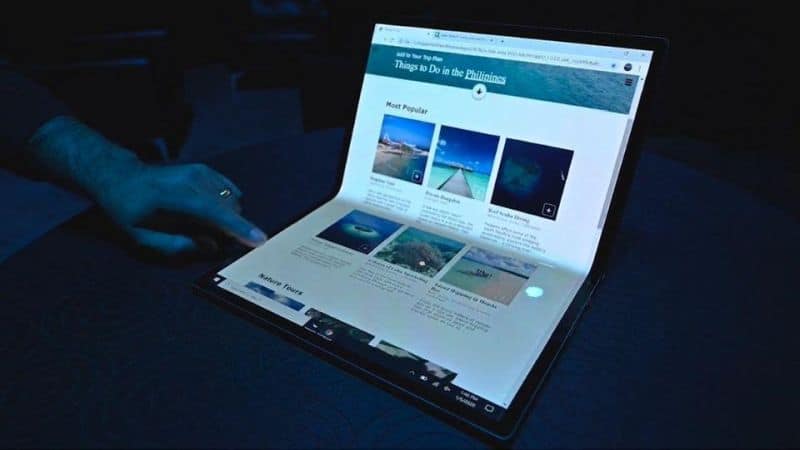 Image Source : hindustantimes.com
Foldable phones ruled the roost at CES 2019. In 2020, it's foldable laptops which are the talk of the town. The trend of foldable laptops has derived a boost from the 'Horseshoe Bend' concept from Intel. Horseshoe Bend represents the versatile, powerful computer of the future. The Horseshoe Bend, a 17 inch tablet or a computer (if a keyboard, mouse and kickstand is attached), folds into half to become 12.5 inch laptop with a touchscreen on one side and touch keyboard and touchpad on the other.
Lenovo and Microsoft unveiled similar concepts last year. Dell showed two foldable Concept Ori and Concept Ori at CES. The trend of folding laptops will be one that will dominate the future.
Toyota's Woven City – prototype of future communities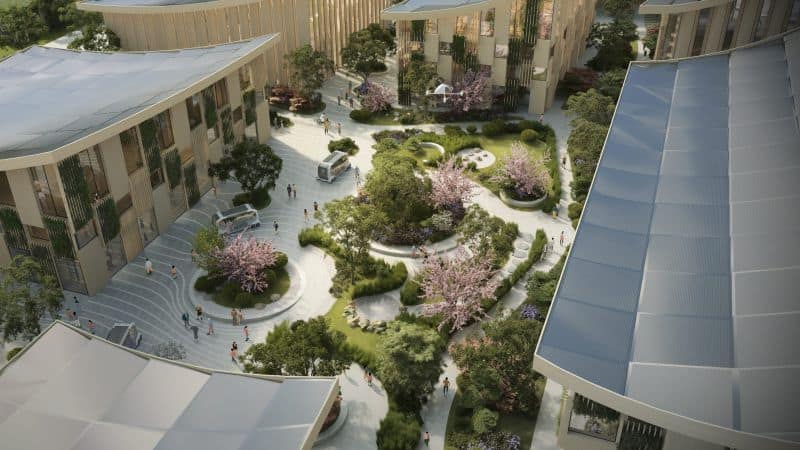 Image Source : image.cnbcfm.com
Sometimes there are some concepts which are eye-openers and give you a glimpse into the future. Toyota's concept of completely connected community, planned near Mount Fuji, will be an experimental lab of futuristic tech which would include driverless or self-driving vehicles. These will run of hydrogen fuel-cells. Robots and smart homes will be an integral part of this Woven City.
And regular people would be able to live here, making it a fascinating experience for all. Once the Woven City becomes a reality, this trend of connected, eco-friendly, city with driverless cars would be picked by others too.
Health sensors would monitor your health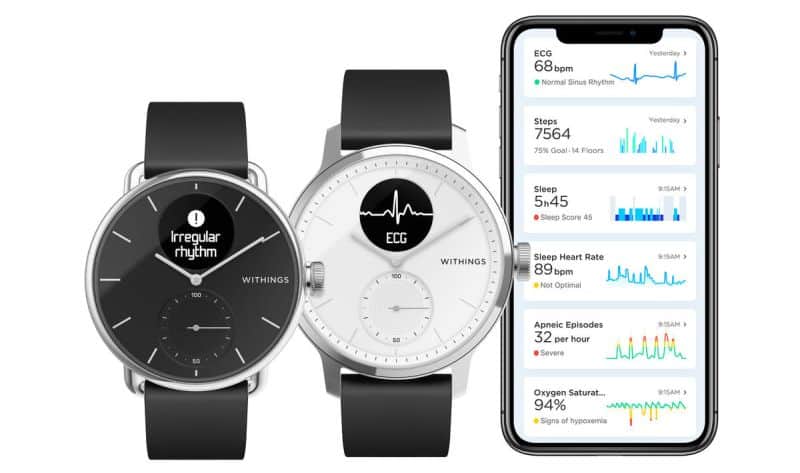 Image Source : zdnet1.cbsistatic.com
Health sensors that are being developed would give an elaborate understanding of your health. It costs thousands of dollars to get the state of your health through various tests and doctors' appointment. Health companies are designing sensors which go beyond the wearable which are able to track your steps, monitor heartbeats and so on.
For example, the Withings ScanWatch that includes ECG, optical heart rate monitor, SpO2 to measure blood oxygen and deep sleep analysis to find sleep apnea. The GoBe3 which tracks calorie intake and stress levels based on the skin readings. There were the blood pressure sensing earbuds, which promises to be one of the upcoming gadgets that can fight hypertension. A host of other specific as well as general health data sensing devices were one of the top trends at CES 2020.
No more bezels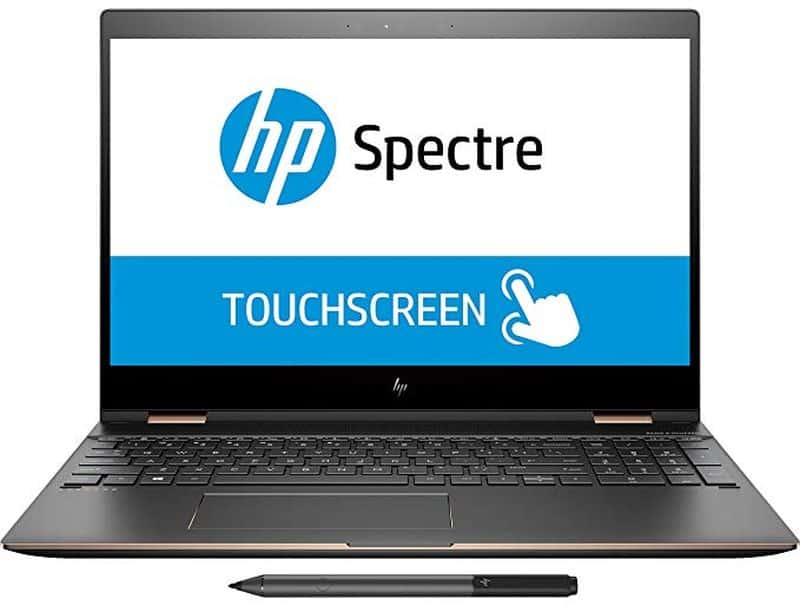 Image Source : images-na.ssl-images-amazon.com
Apart from the tech companies, it was tough for others to figure why the bezel was required. The latest obsession is to eradicate the bezels. Samsung has paved the way with its QN50TS 8K telly, with an almost 99% screen-body ratio. HP's Spectre x360 15 managed a bezel less screen with a 90% ratio.
Smart tech getting more embedded in your life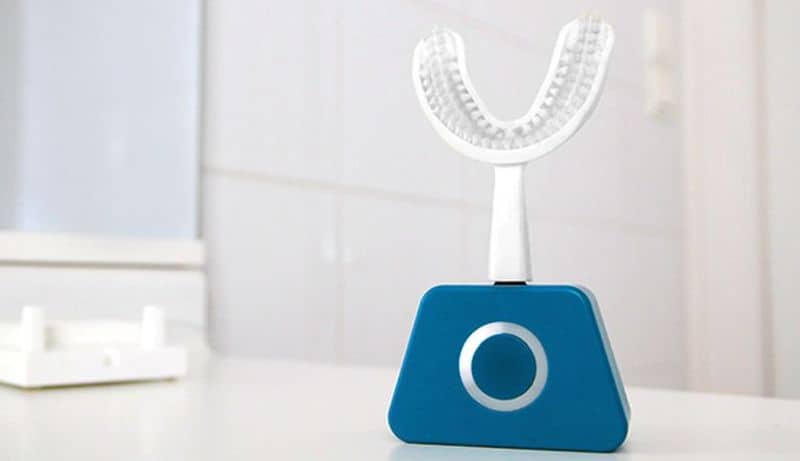 Image Source : ksr-ugc.imgix.net
Smart home innovations have concentrated on security, comfort, appliances, lighting, thermostats and so on. In 2020, the latest innovations concentrated on the bathroom. The gadgets seem useful and harmless, but do we really need them?
There are two sides to every coin and some people would not like this deeper intrusion of privacy, such as sharing their dental data with companies every day. Others would like these gadgets as they help to monitor dental health, such Oral-B and FasTeesh's Y Brush.
The Moxie showerhead would follow you to the bathroom and play music and the Rollbot is for those fantastically lazy people as it brings a toilet roll to you when you need it!
Privacy invasions being whitewashed in the form of new, inclusive design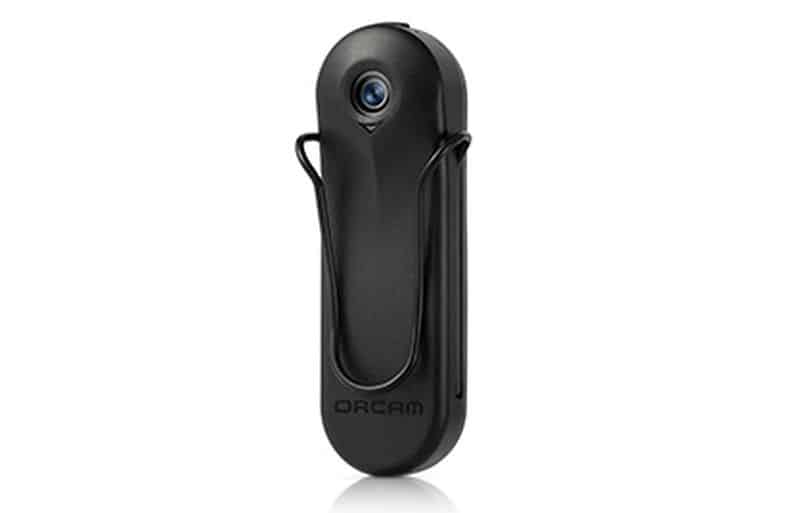 Image Source : cdn.ces.tech
Inclusive and invisible design of smart tech does not mean that your data is invisible to others. Devices which includes all the people, able bodied and not so able bodied, for seamless experience has to a certain extent led to whitewashing the subject of data protection and surveillance. For example, AI infused cameras such as OrCam Hear is a Bluetooth enabled headset. With this headset, you can easily see the person you are talking to, and boost the frequency to hear them better.
This tech is obviously useful for the hearing impaired, but you would also be wearing a video on you, and the device will see all those who cross in front of you. Similarly, other gadgets and devices will not respect the privacy of those around you, or even yours when you are surrounded at all times by embedded cameras and audio gadgets. But making devices more connected seems to be the top technology trends and we have to accept this in devices in the future.
Gigantic TVs and 8K televisions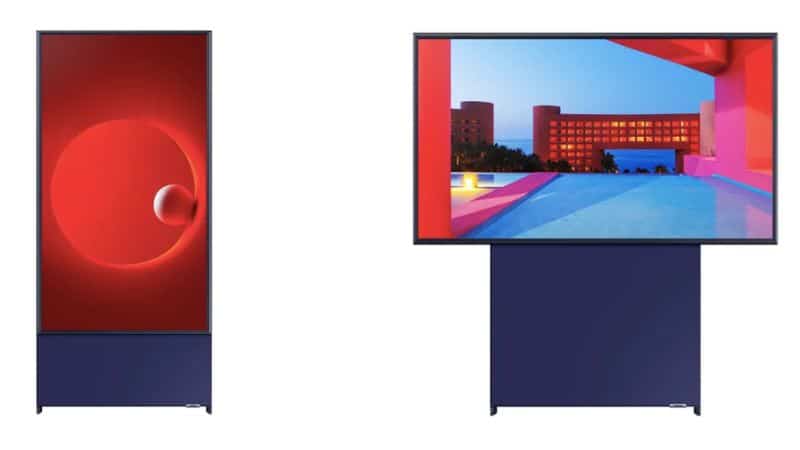 Image Source : i.gadgets360cdn.com
The size of the TVs seem to grow by more than a few inches every year, making you wonder whether they will fit through the doors at all. The Samsung Sero TV was a revelation – it could rotate to show people the best view of videos from apps such as Tik Tok. This certainly we did not think was possible!
Anyway, TV manufacturers are inventing TVs for 8K even though there is no content as yet, and even if viewers cannot really discern the difference between 4K and 8K.
The latest innovations such as ever improving televisions have been pushing boundaries of science and imagination, and we have to wait and see to know what will come next.
New tech becoming more subtle and invisible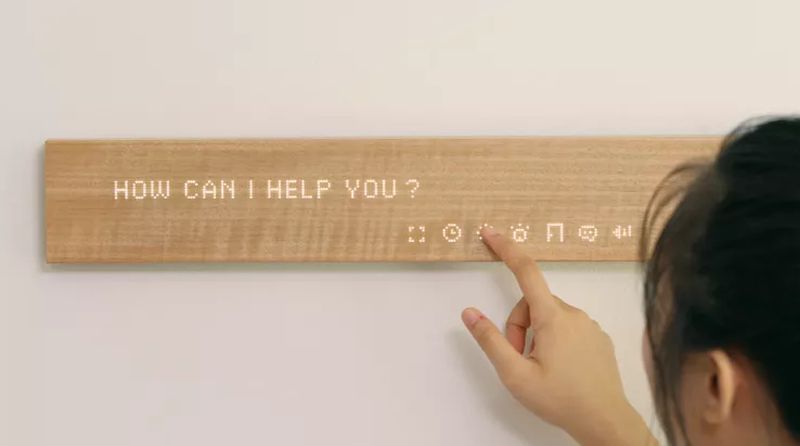 Image Source : cnet2.cbsistatic.com
Currently high tech objects are flashy and everywhere. It feels as though we have been taken over by some tech invasion. One of the top technology trends is that technology is becoming more subtle and less obtrusive, and blending into the surroundings to seem more naturals, rather than sticking out.
The main companies which had products that blended in were Mui Lab, Sentons and UltraSense. Sentons and Ultrasense are using sound waves to design touch based interfaces out of plastic, wood, metal and other materials. This means in the future, you'd only have to slide your finger down the side of your phone to make it a virtual button/s for many features like volume, clicking selfies and more. This tech will be available in other gadgets, window panes, appliances and steering wheels and more. You will have a truly futuristic, sophisticated, sci-fi experience while handling the ubiquitous, day to day objects at home.
Mui Lab, a Japanese company, is going a step forward and designing a surface for upcoming gadgets, out of wood. The material has deceptive looks, looking like just a plain strip of wood, but the surprises you when it lights up with messages.
DSLRs held their own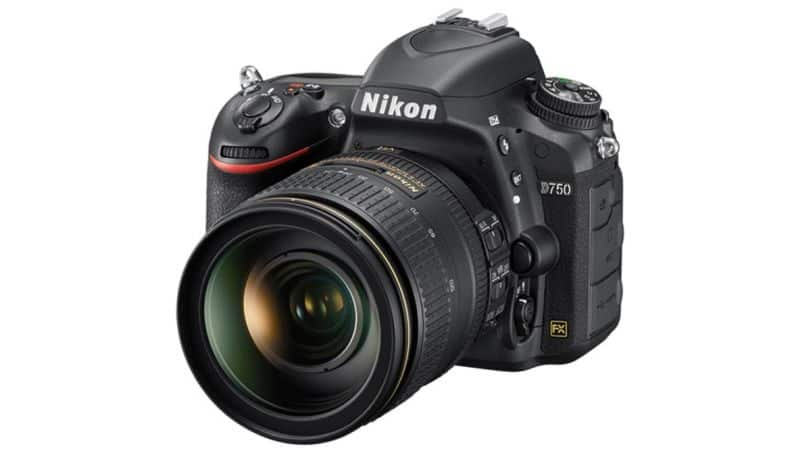 Phone cameras are clicking photos of great resolution and clarity, leading people to ask about the value of DSLR cameras. Many avid photographers also have lenses which cannot be fixed on their phones. The DSLR cameras can accommodate any kind of lens, with impressive results. The high end cameras are priced at higher price point making photography with DSLRs somewhat of a niche category meant for those who have some serious disposable money. Or else, those bitten with the photography art bug, and are willing to pay any price for cameras like the Nikon D780.
5G making itself felt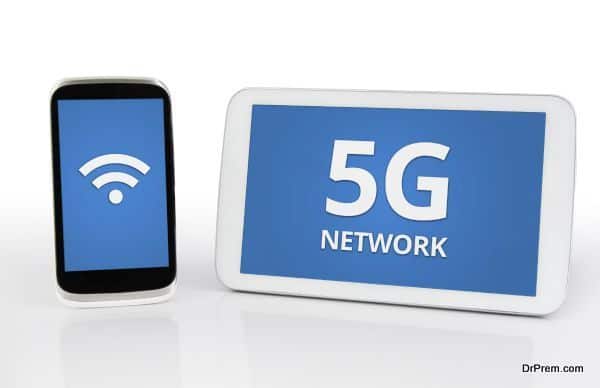 There has been much talk about 5G as the world redefines 'instant' with even lesser 'instants' i.e. with 5G networks are supposed to be 10-100 times faster than the 4G networks, lower latency, and more connectability. It has already been rolled out in some areas and will soon be a disruption in the digital transformation of the planet. 5G is one of top tech trends that will push other tech such as autonomous vehicles, IoT, data analytics, edge computing and telemedicine.
Gaming phones making their mark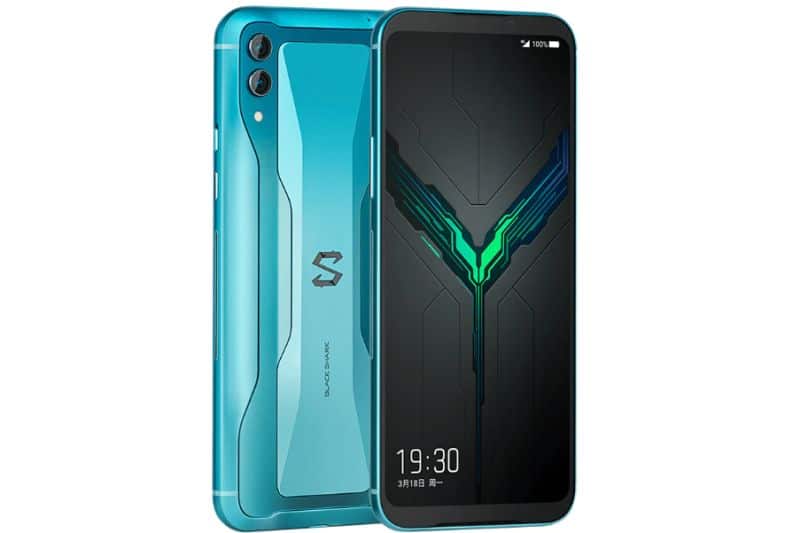 Image Source : i.gadgets360cdn.com
Phones which are aimed at gamers have a small but loyal following. These phones have longer lasting batteries and faster processors. 5G connectors would be a boon for the gaming phone industry as gamers love to play without any interruptions in connectivity, as well as provide an immersive experience. 
Processors such as Snapdragon 765G has been developed especially for gaming smartphones.
Black Shark 2 Pro was the gaming phone which impressed at CES, and the case too emulates a Nintendo Switch. Gaming phones will only get better with time as a whole new generation is growing up, whose main past-time is playing games on the phone!
Smartphone cameras continue to be relevant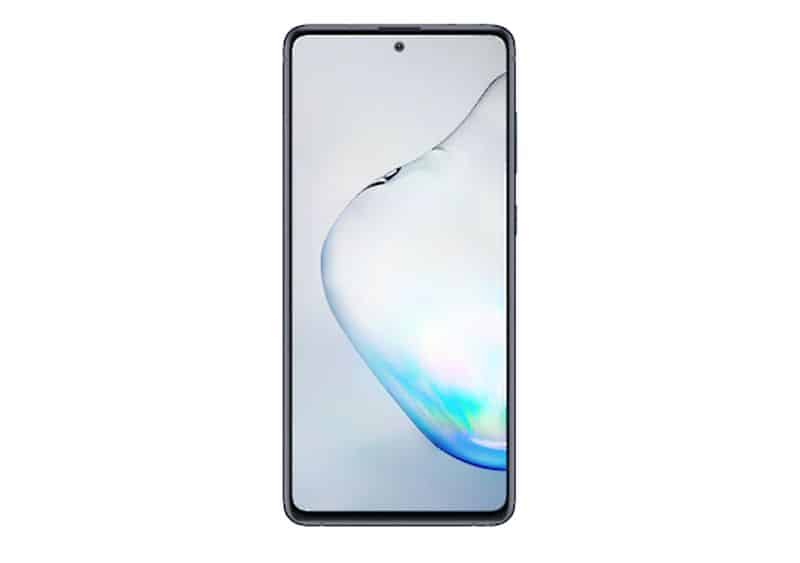 As most people are content to capture their special moments using their smartphone cameras, companies are continuing to focus on the smartphone camera, improving their resolution, placement and so on. The Samsung Galaxy Note 10 Lite as well as the Galaxy S 10 Lite both have rectangular and square camera mounts, reminding one of the Google Pixel 4. Samsung's move might be seen as one to counter Apple's cluster of cameras at the back.