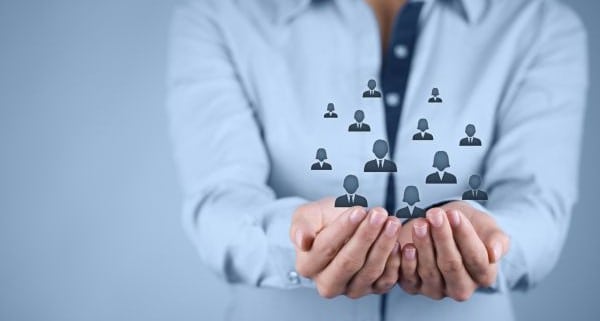 Christmas is quickly approaching, and it's time to start nailing down those present ideas. If you're looking for the appropriate gifts for your hardworking employees, consider choosing an item from this bevy of ideas and cement your status as the best boss ever this holiday season.
A Desk Game
Every employee needs a break, and you can make the office a more fun-loving place with some tiny desk games that will get great use during the lunch hour. Whether it's mini corn hole with tiny sacs, a mini pool table, or even a Zen garden that they can rake back and forth to relieve stress, your employees will definitely appreciate this gift theme and you'll no doubt see them using and enjoying it for months to come.
A Group Present
Instead of trying to find little gifts for each of your employees, why not give everyone a group present with an experience gift? You can take everyone out to a fancy dinner, or make it more personal and host the evening at your home and have it catered. If you'd rather do something out of the norm, consider taking your employees on a "field trip" that they'll never see coming, like a kayaking adventure, or a day spent at a theme park in your city.
The Classic Christmas Bonus
Don't overlook giving your employees a Christmas bonus, as it may be the gift that means the most to them. The holidays are hard on everyone's budget, so if they are a valued member of your company and have proved their commitment and dedication to their position, a bonus is definitely in order. Give everyone an envelope on the last day before your Christmas break and wait for their sincere thanks.
For Your Traveling Employees
If you have employees that are constantly traversing the state, country, or even the globe for your business purposes, make sure they have the items that will make their travels more bearable. Whether it's a pair of sound-cancelling ear phones to help them get to sleep on that red eye flight, a travel charger for all of their necessary electronics, or even an upgrade to first class for an upcoming trip, your gift will get great use and be very much appreciated.
A Music Membership
If you have employees who love to listen to music during long days at the office, help them out with a membership to a music streaming service like Pandora or Spotify. Buy the premium offerings to make sure they can listen uninterrupted by commercials. If you'd like to sweeten the deal, add a pair of headphones and make their listening experience better than ever before.
An Office Delivery
Save yourself the stress and have your employees' gifts sent straight to the office for a work day surprise that they will love. Use companies that have Christmas baskets available for delivery like ProFlowers, and watch your employees devour packages filled with gourmet cheeses, chocolate covered berries, and let them pop open the bottles of decadent wine.
Movie Tickets
Give each employee a pair of movie tickets to make sure they enjoy their time off. Make it extra special by sending them to a theater that takes luxury film watching to an entirely new level. Luxury cinemas are popping up in various cities, offering full-service menus, a stocked bar, and reclining chairs that make catching the latest Bond flick feel like heading to the spa.
A Day (Or Two) Off
If your workflow can handle it, surprise your employees with a paid day or two off of work so that they can spend more holiday time with their family and friends without worrying about using up all of their vacation time. After all, happy employees are the best employees and doing your best to make sure they're happy within your company is the ultimate way to avoid turnover.
A Gym Membership
Many people use the New Year to kick off a fitness regime, so make it easier for your employees to stick to their healthy goals by offering a company-wide gym membership. Investing in your employees' health is a good business call, as having healthy employees on your work docket improves productivity—it's a proven fact. Many gyms offer corporate deals, so do your research and find the best fit for your company.
Article Submitted By Community Writer
https://drprem.com/wp-content/uploads/2015/01/strong-management-team.jpg
400
600
Dr Prem Jagyasi and Team (It)
https://drprem.com/wp-content/uploads/2021/06/Dr-Prem-White-Logo-Live-A-Great-Life-With-DrPrem.com_.png
Dr Prem Jagyasi and Team (It)
2015-11-20 15:05:34
2020-06-02 15:05:06
Your Employees Work Hard: Appreciate Them