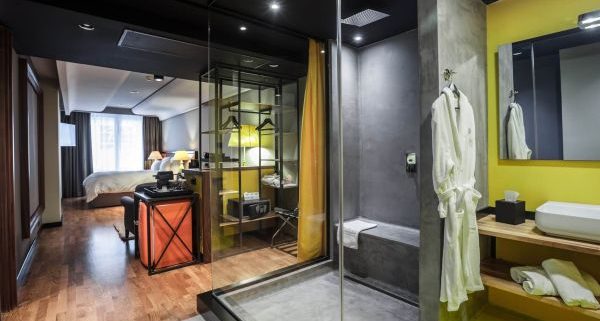 Park Hotel and Spa located amidst the wonderful surroundings in Skopje had radically changed my concept of how amazingly pleasant can a hotel stay be. This brand new property built hardly three months back offered spectacular ambience that was simply overwhelming. The word cozy would be too weak an adjective to describe the mindboggling alleviation that Park hotel provided to my ultimate gratification..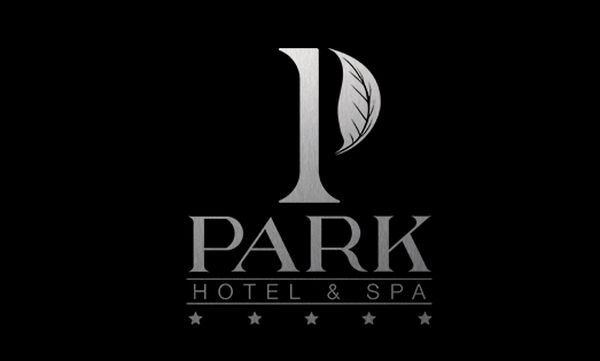 Image Source : ParkHotel.Mk
Just overlooking the flowing river Vardar, the hotel provided a breath-taking vista of the beautiful backdrop from every angle. It was perhaps constructed in the best location in Skopje with ample space and serenity. In the evening, waters of the river reflect the imposing structure against the backdrop of a brilliant skyline painted in unique shades by the setting sun.
The hotel features a fabulous patio along the tranquil river bank laid with a spread of velvety grass neatly trimmed to give a bewildering look. A promenade along the bank was definitely rejuvenating.
The hotel was out rightly a brilliant product of an incomparable architectural design delivered with a great taste and décor. Aesthetics, beauty and technological innovation seemed to have linked arms to create this marvelous structure that drew my instant liking.
Park hotel was way different from other hotels in the sense that unlike others where the emphasis is primarily on uniformity and standardization of rooms, here it is on comfort offered to customers, contemporary interior design with new elements bordering on an avant – garde theme.
The hotel features a world-class restaurant known as the Four Restaurant. It is famous and chic giving you a fine dining experience. It is the most top notch restaurant in the city with the choicest range of awesome food and drinks.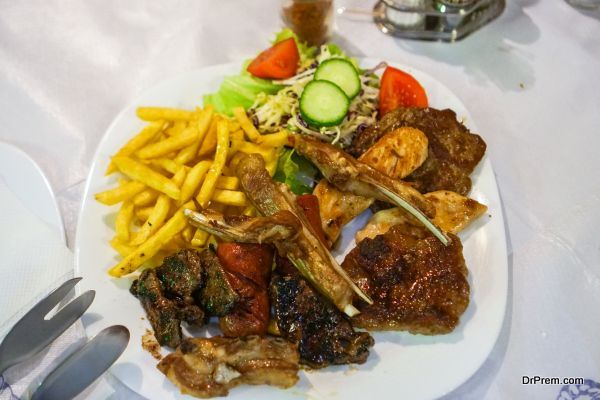 Macedonian meat delicacies were done with awesome culinary expertise and they were served to us with great hospitality. The wines served were simply the first rate selection with classic brands like Premium and Elite to go with.
The Four Restaurant was amid a brilliant setting with a well experienced Head Chef capable of creating culinary wonders. A lot of open space and an artificial fire imparted a great look. The contemporary paintings on the wall would certainly draw words of praise from the art lovers as well as the general visitors. In a nutshell, this restaurant is a perfect place for a delightful gastronomic venture.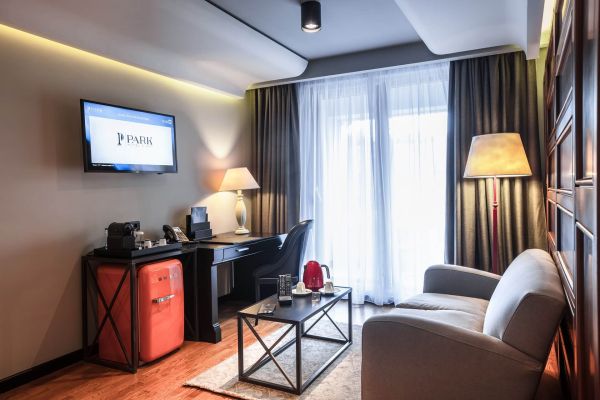 Image Source : ParkHotel.Mk
As it was said the rooms of the hotel was designed in a fashion quite different from the usual, a lot of importance has been included in providing open space everywhere. This is a conceptual departure from the trend generally noticed in star hotels. The bathrooms were spacious and open and the suites were furnished with decorative sofas and cozy couches.
There was uniformity in color in room furniture. The room refrigerator, the coffee machine and the pots and kettles had matching colors. The interior of the suites was trendy and comfortable and they were sufficiently large with open balcony offering an unrestricted vista of the horizon. The rooms were rejuvenating and complete with amenities.
What appealed me most about Park Hotel is its amazing customer service. The hotel staffs were courteous and dedicated. They have, in fact, taken customer service to new heights of refinement redefining the concept of customer service altogether.
The attendants are so proactive and can read your mind that the moment you feel that you need something it is served at the drop of your hat .Hotel staff give you total support and offer personalized care be it room service, or access to a menu that you like to be served right in your room or for matters of outdoor engagement.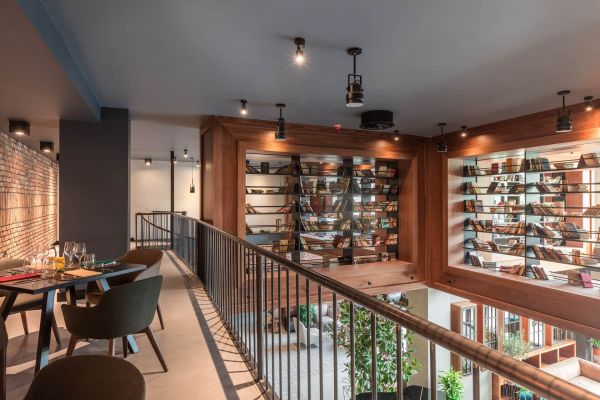 Image Source : ParkHotel.Mk
The entire team of hotel staffs is very energetic always bubbling with enthusiasm. They are well trained unlike staffs of other hotels in Skopje primarily because this city is not a well known tourist destination with highly developed concepts of hospitality and hotel business.My introduction to Park Hotel and Spa in Skopje was a fortunate consequence of an invitation to this city to attend a professional workshop on Tourism industry.
The venue for the workshop was Park hotel where key delegates from tourism industry and the media were congregated. There were more than around 70 guests who responded massively to our topic of discussion. It was a wonderful experience for all present.
Moreover, the excellent quality of food and drinks supported by a courteous service contributed heavily to the success of the workshop. We had extensive media coverage and it was an amazing experience for all.
https://drprem.com/wp-content/uploads/2017/02/My-stay-at-Skopje-Park-Hotel-1.jpg
388
600
Dr Prem Jagyasi and Team (C)
https://drprem.com/wp-content/uploads/2020/05/Dr-Prem-Main-Logo-White-Blue-Background-LR.jpg
Dr Prem Jagyasi and Team (C)
2017-02-06 11:43:11
2018-01-08 21:13:49
My stay at Skopje Park Hotel – Review by Dr Prem Jagyasi