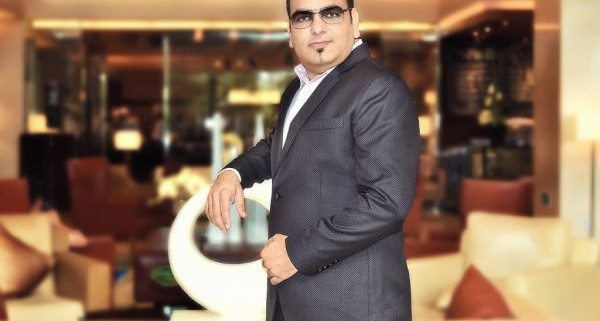 MUMBAI, India, June 21, 2015 /PRNewswire/ —
All of us have plans, promises and resolutions for working towards health and fitness goals. What holds us back is the lack of inspiration – the lack of a guide to encourage and push us towards our goals of health, fitness and mental peace. To provide the necessary encouragement, Dr Prem – an award winning strategic leader, author, speaker and publisher is re-launching two of his online guides to celebrate World Yoga Day. The Wellness Guide is a treatise to inform readers about different wellness therapies, wellness tourism, wellness tips, and integrated medicine. Yoga Guide serves as an encyclopedia illuminating the practice of Yoga; it takes the reader through a journey that speaks of the Origin of Yoga, different Yoga asanas, Pranayama, Yoga Basics, Yoga Styles, Yoga Therapies, and meditation.
The man behind the Yoga Guide and Wellness Guide, Dr Prem Jagyasi said, "Once considered as a fringe option, traditional wellness therapies and Yoga have reclaimed their place of honor at the world stage. However, accessing reliable information about such wellness practices remains a big challenge. Reiterating my commitment towards addressing the knowledge deficit and empowering the wellness seeker with credible insight, I am re-launching the Yoga Guide and Wellness Guide with more informative articles and content."
Dr Prem's Wellness Guide aims to promote mind-body restoration and activating the process of natural healing. Keeping his sight on making substantial changes in the lives of health conscious folks. The goal is to enable wellness conscious individuals to differentiate between different wellness practices and choose one that best suits their purpose. With his definitive focus on wellness tourism, the author writes about factors that contribute to making wellness tourism a revolution.
The Wellness Tourism guide section of his guidebook explains the significance of this potent form of tourism. Dr Prem writes about the history and significance of wellness tourism, aside from providing insight into wellness tourism destinations, alternative medicine practices, integrated medicines, wellness therapies, and his unique wellness mantras. The author aims to make people understand that wellness is all about feeling great from within and utilizing different therapies to bring the inner peace to the fore. The guidebook is dedicated to individuals who want to know more about unobtrusive wellness practices, such as Ayurveda, Chinese medicine, naturopathy, and so on.
Yoga is a practice that has defined the concept of wellness since time immemorial and has been the guiding light for wellness since the ancient age. In essence, the practice of Yoga is about bringing the life force in harmony with the body. This is achieved by performing an array of mental and physical exercises. Yoga enables one to realize his inner strength and remain in a state of constant bliss.
No wonder, the ancient practice is finding takers aplenty around the world. Recent statistics suggest that there are 22 million Yoga practitioners in the USA alone. The world is recognizing the life changing benefits of this wonderful practice; World Yoga Day on June 21 is a testament to the growing influence and support of Yoga.
Revealing remarkable consistency with other guides by Dr Prem, the revamped Yoga Guide and Wellness Guide are easy to browse, aesthetically pleasing, comprehensible. Moreover, it comes supplied with a plethora of genuine, thought provoking and well-structured articles capturing varied aspects of Yoga in all its essence. Dr Prem's life improving guides have the knack of remaining current, consistent and informative in terms of content and Yoga guide and Wellness Guide is no exception either.
Invitation to participate
Dr Prem Web Network is inviting wellness therapy providers to share key information regarding their facilities with the vast Dr Prem website network, and take their offerings closer to those who matter the most. Wellness centers including spas and alternative therapy centers can be a part of Dr Prem Wellness Network's ever-growing wellness tourism guide.  Mentioning the location of the facility, climate, natural surroundings and amenities on offer ensures informed decisions on the part of the wellness seeker. The aforementioned information can be accompanied with information regarding quality compliance that will benchmark the credibility, ethics and operational excellence of wellness centers. An authentic picture can accompany the description of the facility to create an indelible impression on the minds of the target audience. Please send details through http://drprem.com/contact
About  Dr Prem Jagyasi
A multi-faceted man, Dr Prem is an acclaimed speaker, global trainer, successful entrepreneur, chartered consultant author and publisher all rolled into one. Aside from the sheer diversity of deliverables, Dr Prem's professionalism and compassion makes him stand out. He flaunts over 30 life-improving guides and a well-insulated network of 50 websites that are popular with readers and prominent search engines alike. More about him at http://drprem.com/drpremjagyasi
About  Dr Prem's live a great life guide series 
Utilizing his vast global experience and diverse knowledge, Dr Prem has written and published a series of life improvement guidebooks, which intend to improve all aspects of our life. Dr Prem's guidebooks, such as Success Guide, Live a Great Life Guide, Motivation Guide, Home Guide, Style Guide, Green Living Guide, Travel Guide, and Beauty Guide help readers lead a fulfilling life. Parents and would-be parents would find Parenting Guide the perfect fit. Similarly, Love Guide and Sex Health Guide cater to romantic souls who want to revivify and beautify their love life. Those who crave valuable information on health cannot ask for anything more than Diet Guide, Healthy Eating Guide and Yoga Guide. Businesspeople, community leaders and Entrepreneurs would love to read Business Guide, Success Guide, Marketing Guide, Tech Guide, Review Guide, Leadership Guide and Personal Branding Guide. In the same way, medical professionals can rely on Global Healthcare Guide, Wellness Guide, and Medical Tourism Guide to satisfy their myriad queries and concerns. More at http://drprem.com/guide
About  Dr Prem Web Network 
Dr Prem and Associates own 50+ niche websites and manage or promote 100 associate sites. The websites associated with the network make it a force to reckon with in the online world. All sites are high-ranking niche websites that cater to the holistic needs and aspirations of the readers. The websites reach and inform millions of readers, and have displayed a rapidly expanding readership. As the readers grow, more websites are being added to the network to cater to specific demands and needs of the readers.
Press and Media Contact
Dr Prem's Team
Web: http://drprem.com
Contact: http://drprem.com/contact
Twitter: http://twitter.com/drpremj
Facebook: http://facebook.com/drpremjagyasi
SOURCE DrPrem.com | http://drprem.com
https://drprem.com/wp-content/uploads/2015/11/Dr-Prem-Jagyasi1.jpg
400
600
Dr Prem Jagyasi and Team (C)
https://drprem.com/wp-content/uploads/2021/06/Dr-Prem-White-Logo-Live-A-Great-Life-With-DrPrem.com_.png
Dr Prem Jagyasi and Team (C)
2016-04-23 07:11:39
2016-06-06 07:40:31
Dr Prem Re-launches Yoga Guide and Wellness Guide to Celebrate International Yoga Day