Guide to sustainable tourism trends and countries that are promoting it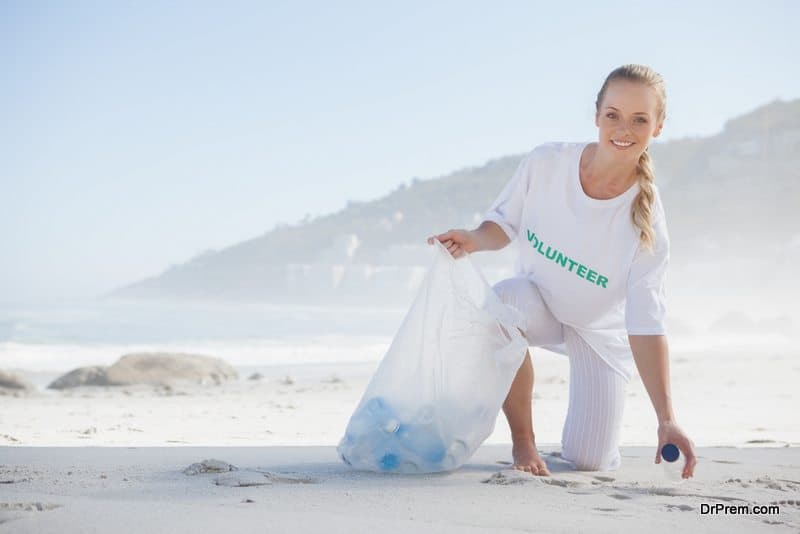 The current trends in travel and tourism are likely to rest on three pillars, namely sustainable development namely, economic, social and environmental as defined by the United Nations. Therefore, sustainable tourism trends are marked by a change of attitude. 'Responsible tourism' and 'reducing carbon footprint' would be the two buzzwords this year. Following this change of attitude, tourist revenue would be spent on local growth. Avenues covering infrastructure, social, cultural and economic vibes would be trending this year.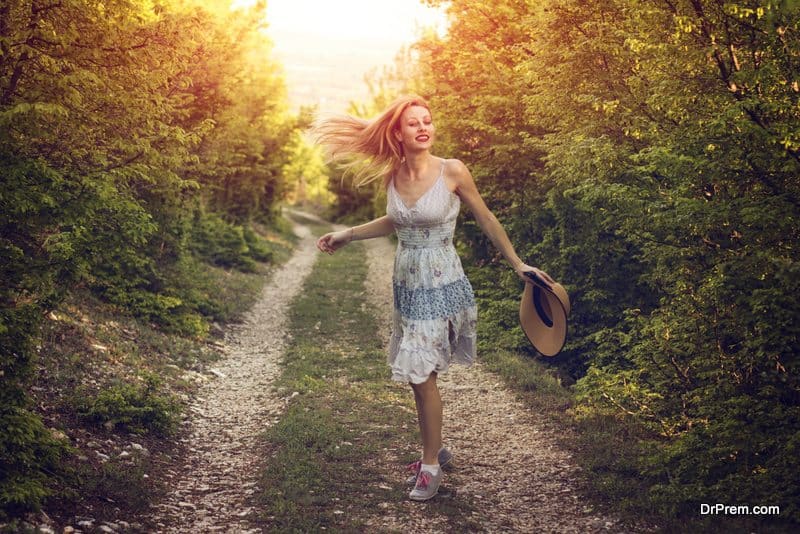 Global outlook for sustainable tourism trends: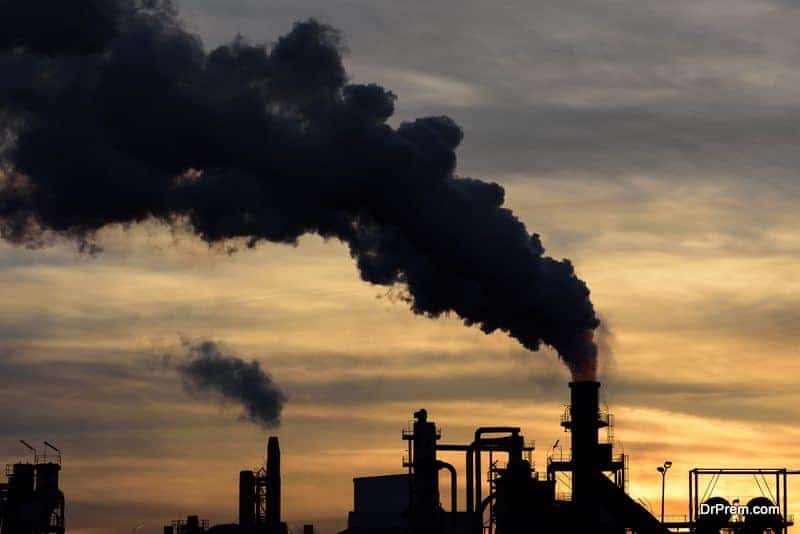 The ecological approach is not a handicap in the tourism business but is reward-earning. The United Nations World Tourism Organization (UNTWO) declared 2017 as the International Year of Sustainable Tourism and Development. Therefore, trends in sustainability are highly discussed topics across the tourism and hospitality industry.
According to UNWTO estimates, 5% of global CO2 emissions can be attributed to tourism and 20% of emissions to accommodation, which include water and energy consumption and waste management. Sustainable tourism is vital for the survival of the global tourism industry, one of the highly employable sectors.
Eco-Tourism is mainstream now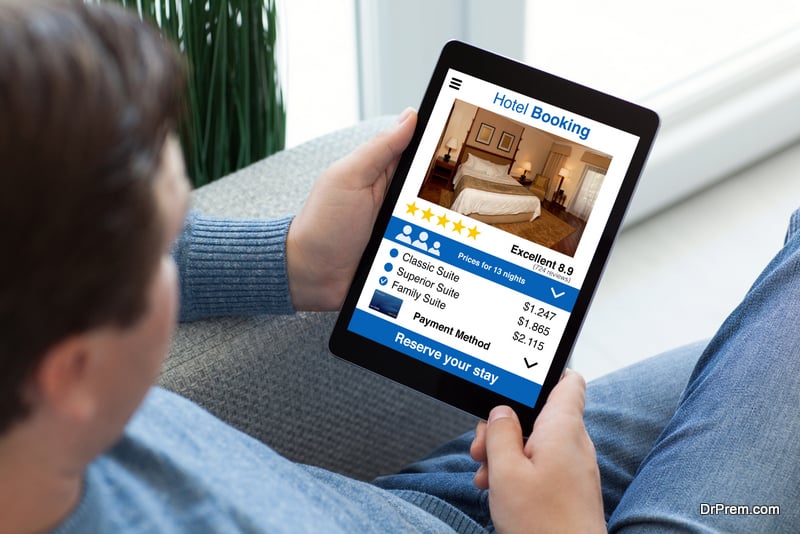 A report from Booking.com reveals 87% of global travelers are eager for sustainable travel. Almost 4 out of 10 travelers admit that they manage to travel sustainably. In 2018, 68% of travelers intend to book eco-accommodations, up by 3% last year. The percentage of travelers unaware of eco-friendly stays is also declining steadily since the last couple of years.
The recent GlobalData survey indicates a higher likelihood of ecotourism with the rise in household income. In fact, luxury eco-tourism is likely to be one of the sustainable tourism trends 2019. According to the survey, 16% of US participants with an average income range $20000-$34000 are inclined to book an eco-holiday. The same figure leaped to 25% among those earning $60000-$99000. This is further increased to 57% among the income group earning more than $150,000.
11 – Things Eco-Tourists want: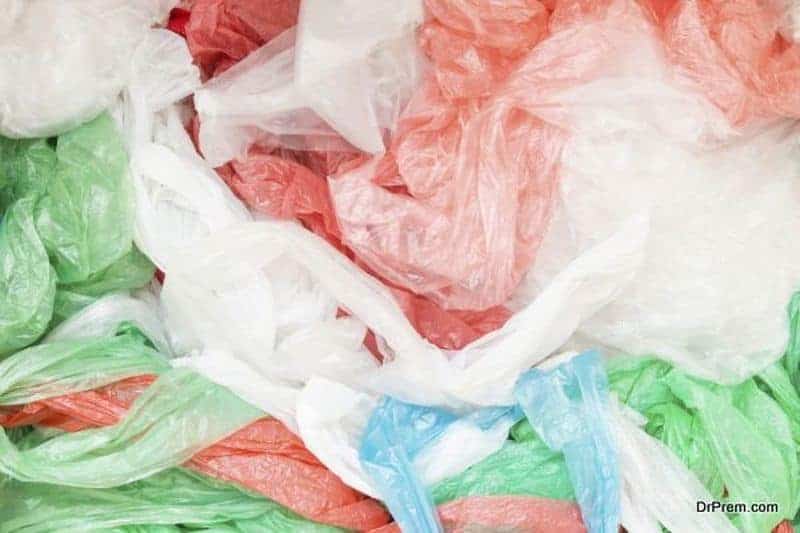 Reduction of plastic waste – It is disgusting for travelers to come across mounds of waste plastic in the tourism sites.
Eco-friendly practices – Make the travelers feel contributing something good to the environment.
Wildlife protection – Accepting the existence of wildlife equally valuable as human beings and developing a caring attitude towards them.
Enjoying local cuisine supporting the local producers – Not only is it a different culinary experience, savoring fresh and uncontaminated products are good for health too.
Giving back to communities – A unique experience in community development projects
Respecting culture – Getting acquainted with a different culture is an experience of its own.
Preferring green accommodations – Pristine ambiance with lesser energy emissions helps in getting the feel of pure nature.
Preserving nature and historical sites – Realizing its value and extending cooperation in preservation is another interesting tourism activity.
Sustainable travel helps in a positive trip – Many global travelers admit that sustainable travel adds a lot of positive experience during the trip.
Off season travel – Tourists prefer off season travel to minimize crowding of places that creates a stress on local resources.
Green transport – Walking or traveling by bicycles while going around reducing the carbon emission.
6 – Sustainable tourism trends to watch out for :
1. Millennials would be the main drivers: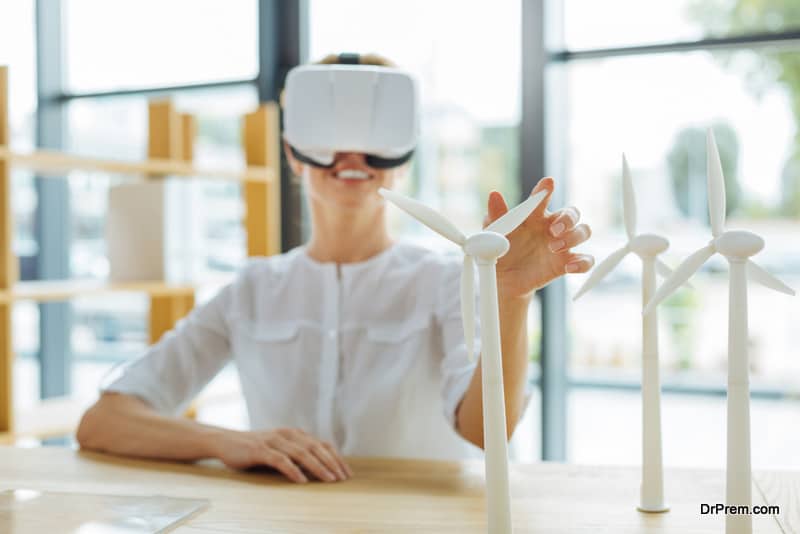 The current travel and tourism trends are largely driven by millennials; thankfully, they are giving lots of importance towards responsible tourism. The 2018 Luxe Report states that millennials are three times more inclined to seek sustainable tourism options than the Gen-X.
2. Luxury eco-tourism on top of the charts:
Sustainability cannot go hand in hand with luxury is a notion of the past. It is one of the key ecotourism trends to watch out for as luxury hotels and resorts are choosing the farm-to-fork route while laying out delicious cuisines using locally grown products. Aimed to reduce carbon- footprints, the farm-to-fork dining has been one of the ruling sustainable tourism trends 2018.
Fuelled by the millennials' support in green tourism, luxury hotels are implementing paperless checkouts and refill soap dispensers. They are highly valuing pristine environments and open spaces. Prioritizing sustainability is the new objective of the hospitality industry.
For example, sleeping in luxurious pod suites enjoying an immersive Alpine experience as offered by Whitepod Eco resort or luxury eco-lodges of Resurgence in New Zealand are the recent ecotourism trends to watch out for that leave minimal impact on surroundings.
3. Green Certifications: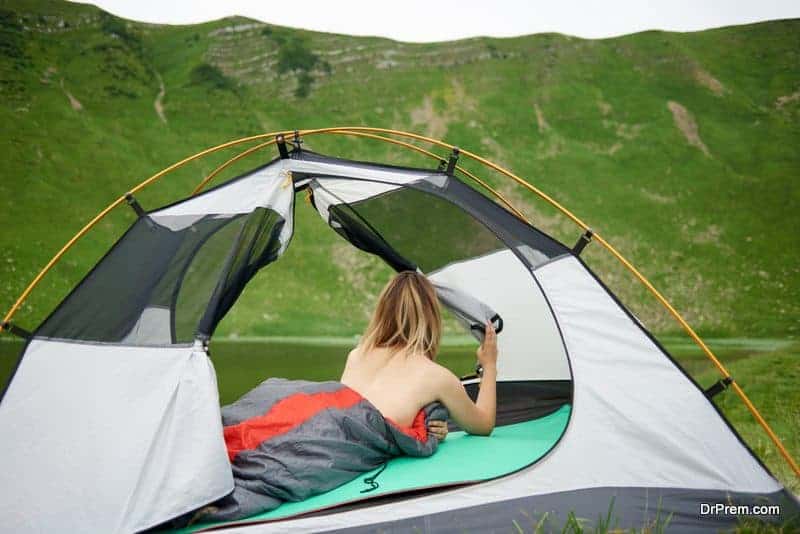 Experience vacations that concentrate on fun and easy relaxing are giving away to sustainable vacationing. Vail in Colorado, a favorite mountain resort, is the first certified sustainable destination in the USA. The entire neighborhood starting from plush hotels to plumbing companies have worked together to make the place an eco-friendly tourist destination.
4. Designing impact travel:
Impact travel is the tourism of tomorrow, which implies the positive impact of travel on the surrounding environment. Designed impact travel packages have well taken a place among sustainable tourism trends 2018. These packages include tie-ups with eco-friendly hotels worldwide.
A motivating example has been set by Paras Loomba who organizes treks to secluded Himalayan regions to lodge solar microgrids to hamlets. This puts smiles to villagers as light is introduced to their lives and the whole endeavor is applauded with chorus and laughter of joy.
5. Voluntourism: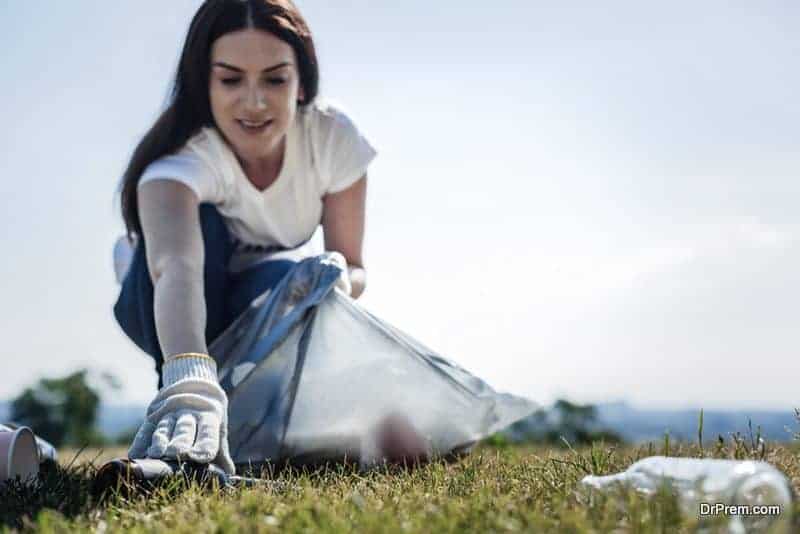 One of the sustainable tourism trends 2019 is the rise of voluntourism, a right mix of volunteering and tourism. The philosophy of volunteering for tourism revolves around the concept of sustainability. After visiting a new destination, the tourists make efforts towards getting fully aware of the social, environmental and cultural makeup of the location. After this assessment, they make plans, and try to contribute in the most greenest way to the location.
6. Emergence of intelligent destinations:
Exploring world has become lot easier. By 2030, an estimated 2 billion people are likely to make overseas travel. Overcrowding of some global hotspots is creating too much strain on local resources and people.
The 4200 square-miles area surrounding the Jackson Hole in Wyoming is likely to become a global leader in sustainable tourism. Supported by Riverwind Foundation, over 300 business units will function in this region targeting long-term socio-environment prosperity than short-term quick gains.
Canada is using Big Data in diverting tourists to under-visited regions promoting cultural and environmental tourism enhancing the holidaying season to 200 days making tourism more sustainable for the place and people.
Countries promoting sustainable tourism
Sustainable tourism is a long term insurance coverage for the survival of the tourism industry. Countries have envisaged the reality that for the tourism industry to survive, a continued flow of revenue of the crowd puller destination is an absolute requirement. Again for the destination to survive, sustainable tourism is the only answer for which countries are bent on promoting this concept. Efforts of some countries in promoting sustainable tourism are really praiseworthy.
Italy: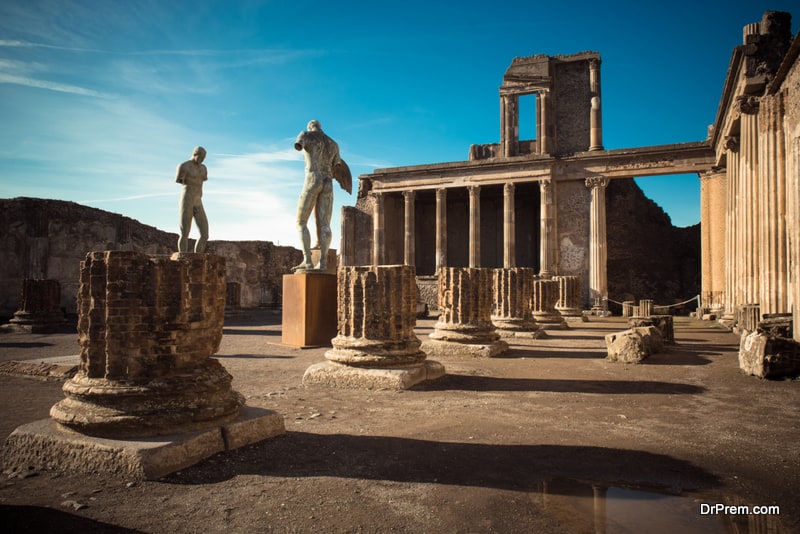 An association in Italy called Italy Sustainable Travel has brought in a concept of sustainable tourism championing the traditional values of Italian art and culture. In one side, this organization has been striving to meet the environmental conservation standards and on the other it is helping keep up the traditional ethics facing threats of extinction.
The body features a creative base with maps, websites, blogs, opinion columns and social networking portals that aim to give the tourists an exposure to age old Italian customs and rituals that are so much a part of their rich culture. The committed information base on the net keeps the tourists engrossed to Italian cultural wonders and encourages them for further exploration by visiting the destination thereby supporting the long term sustenance of the Italian magic through their culture, art, cuisine and amazing pastoral country sides.
South Africa: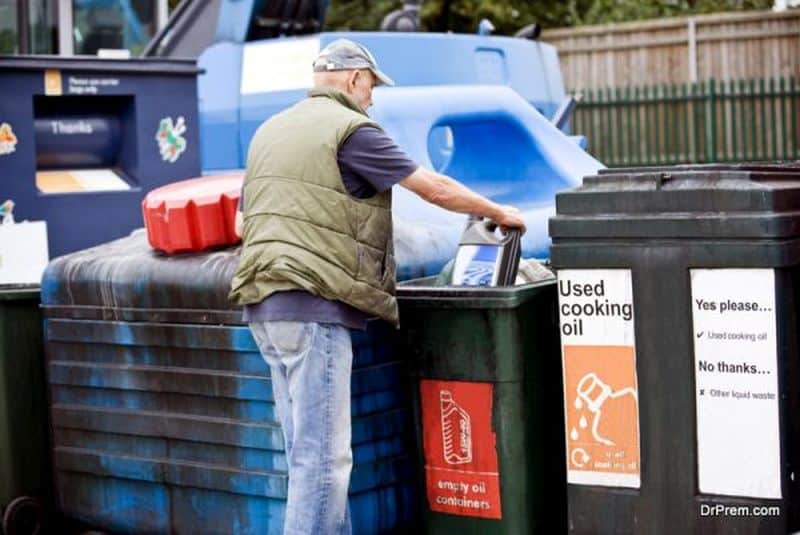 The hotels, resorts and other accommodation set ups are managed in line with eco friendly code of ethics, and Eco award Namibia in South Africa is a sustainable tourism promoting body whose contributions and strategies in this area sets it apart as a distinguished standard setter in the field of  environment conservation and sustenance.
Controlled usage of resources and their recycle and waste management are the underlying principles that have a direct impact on the chief subject matter of sustainable tourism. Another eminent promoting body is the Botswana ecotourism certification system with around 250 standards of target achievement touching the vital areas of intellectual inventory safeguard, green management, social growth, socio fiscal accountability and the basic ecotourism norms.
USA: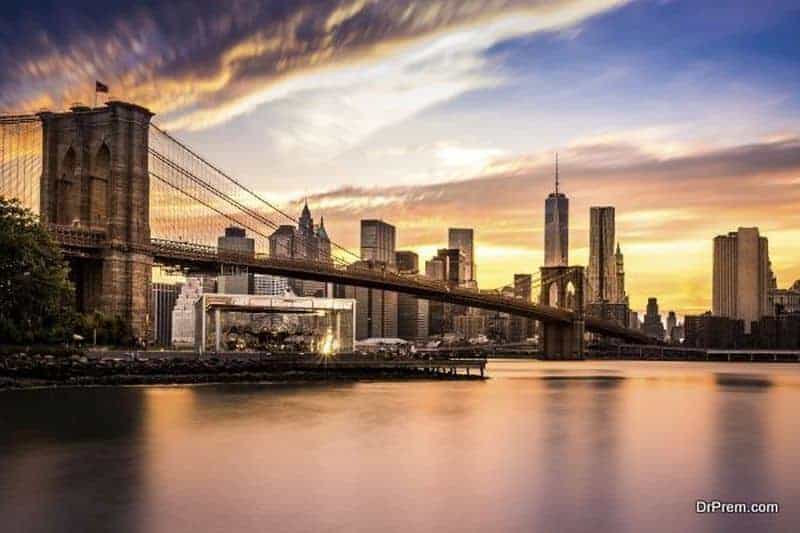 In US, the promotional efforts for sustainable tourism are vigorous. For instance, Albany in New York has taken a massive promotional drive to encourage sustainable tourism. In collaboration with responsibletravel.com, the New York online guide would project ecotourism programs encouraged in all parts of the state and will feature walking past appreciating the traditional Amish ways of life or a bicycle ride alongside the Erie Canal. The tourists are educated on what cultural disasters can result if they are not cautious enough about the extent of injurious impact of their irresponsible tourism practices could bring on local environment and culture.
Australia: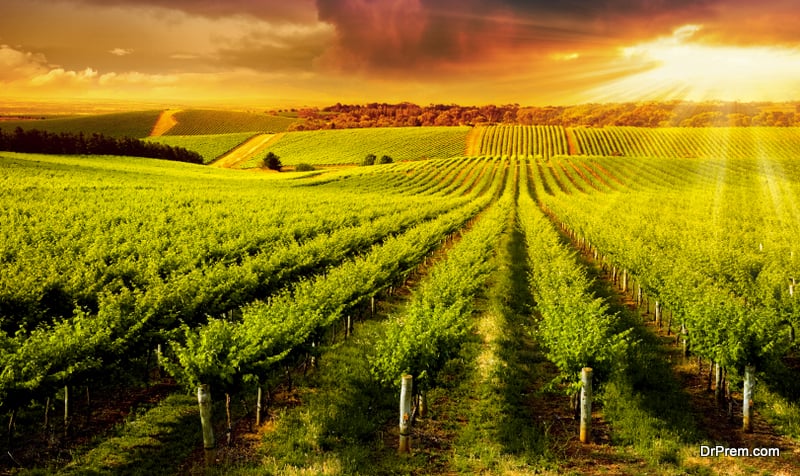 Australia Tourism is already in the business of promoting sustainable tourism for both global and local markets. Within the continent, each state and territory has their own tourism bureaus which operate in combination with the industry. The ministry of tourism gives full support to the promotional exercise and puts across to the tourists the importance of sustainable tourism so that they find the concept appealing enough to go for sustainable tourism.
Mexico: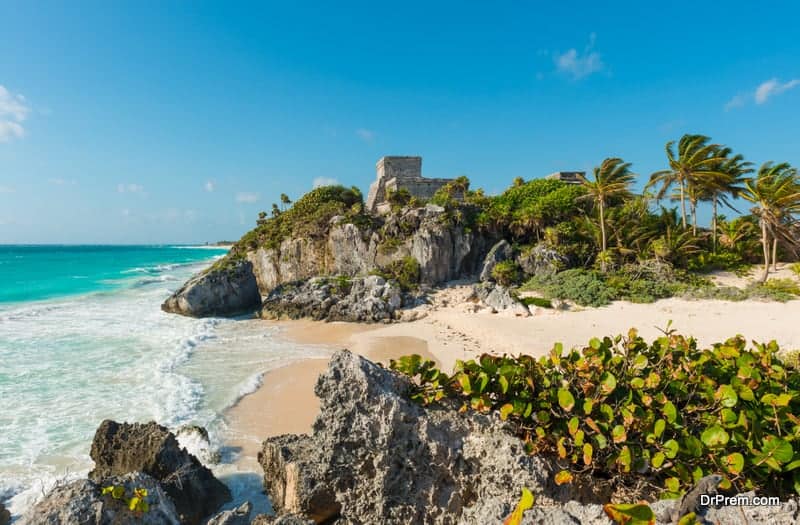 This is an awesomely beautiful country with a history rich culture. There are partner organizations striving towards promotion of sustainable tourism. The aim is to protect the rich bio diverse ecosystem, check habitat loss and preserve the rich Mayan culture with its exotic pyramids and monuments from atmospheric erosion and contacts from frequent tourist visits.
United Kingdom: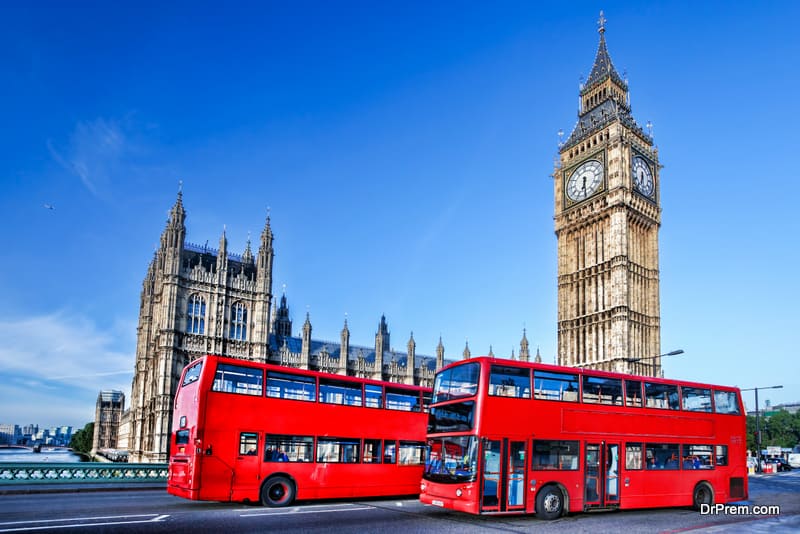 Great Britain's launch for sustainable tourism is a giant leap forward to make the island nation a powerful temptation for the tourists in the current time horizon and into the future as well. Let us start with the British culinary scene. They seem to firmly believe in the philosophy that an access to a tourist's heart is through his stomach! They have invaded the customer's heart with the magic of British culinary secret which is far from bland for those having a mistaken notion of a Brit grub.
The chefs are brilliant and Michelin approved. They are simply a bunch of talents unleashed! The UK is going through a phase of culinary make over. Loads of encouragement is induced to inspire the tourists to buy food grown and harvested locally through organic methods. The result is an awesome plateful of savory British cuisine that will lure you to repeat visits to this island nation. World class restaurants featuring organic, vegan and special diet cafes exist. Gluten free cafes could be found as well keeping in mind where tourists with gluten intolerance may have a healthy choice. Food tradeshows and aromatic piping hot exhibits keep the lip smacking tourists engrossed in the mouth watering British kitchen.
As a promotional measure to encourage environmental conservation, Green tourism and responsible travel is advocated and marketed with much hype so that British country sides and landscape marvels are left wild and pristine immune from alien garbage!
With key tourism trends being focused on responsible and sustainable tourism, major players of the hospitality industry are doing everything possible to implement sustainable practices. The concept of reducing environmental footprints is attracting the high-income tourist segment. Like last few years, this year and those coming would see a gradual rise in the popularity of sustainability.
Essential components of sustainable tourism
Guide to history of sustainable tourism, activities involved and top 10 destinations
Key drivers for sustainable tourism
Do's and don'ts of sustainable tourism
Things to do post sustainable tourism
Preparations for sustainable tourism
Precautions and preventions in sustainable tourism
Best practices in sustainable tourism
Travel and tourism arrangements in sustainable tourism
Budgeting in sustainable tourism
How to get more information on sustainable tourism
Is sustainable tourism for you?