Guide to the history of culinary tourism, its planning and countries promoting culinary tourism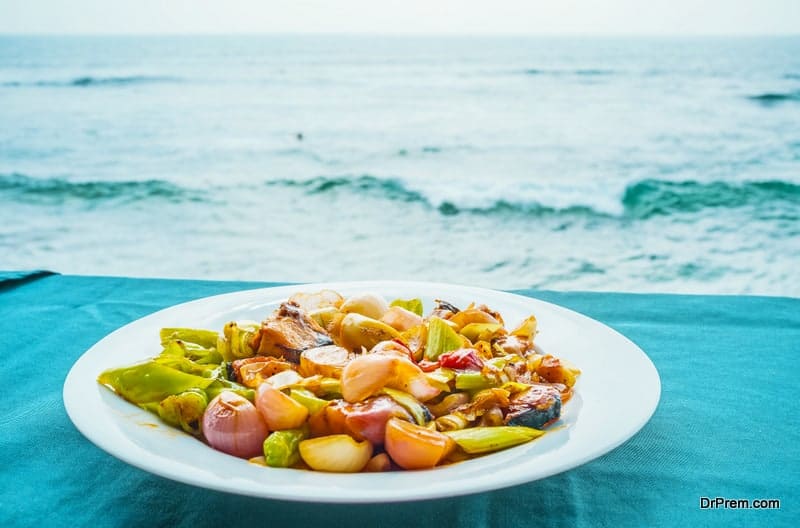 Culinary tourism in organized shape is relatively a recent practice giving rise to an offshoot tourism niche. However, man's love for good food is a much earlier phenomenon. Culinary tourism is a creation of historical and modern culture. Gastronomic tourism, also known as culinary tourism as per the popular jargon within tourist circles goes back to exploring the treasures hidden in an alien kitchen.
It is a wonderful departure from usually what we eat at home. It is adventurous forage into what an unfamiliar cuisine from a foreign country tastes like. This is, in fact, a way of delving into the depths of an alien culture sampling the typical delicacies of a foreign country. However, it would be quite interesting to learn about the history of culinary tourism and how it gained popularity.
History of culinary tourism: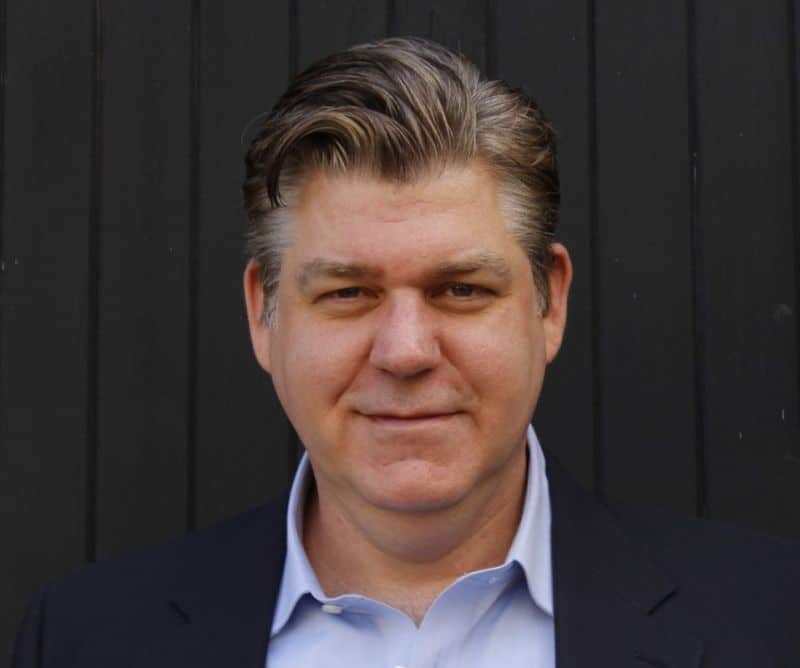 Image Source : news.gtp.gr
This newly emerged tourism trend gained popularity in 2001. It was in this year Erik Wolf, the president the International Culinary Tourism Association (ICTA) launched a white paper about culinary tourism. He defined culinary tourism as "The pursuit and enjoyment of unique and memorable food and drink experiences, both far and near".
Interestingly enough, The World Food Travel Association stopped using the term "Culinary Tourism" in 2012 because various researches revealed that it gave a misleading impression. Even though the word culinary can be used to describe anything related to food and drinks, a majority of English speakers perceived it as elitist.
In came the term Food Tourism covering a wide range of experiences starting from local food carts, eateries to gastropubs, wineries or high-end eating places. Even drinks are covered in Food Tourism as it would be cumbersome to use the term Food and Drink Tourism.
Evolution of other terms: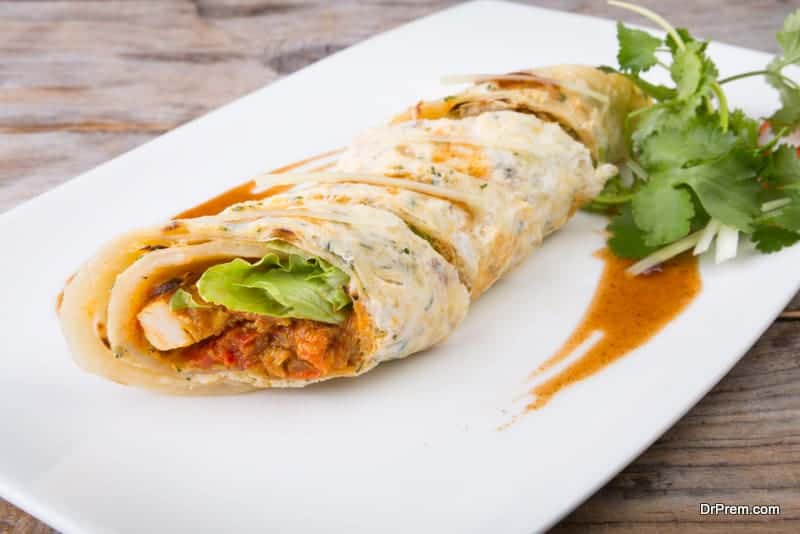 This is not all. As culinary tourism grew, another specific term Gastronomy Tourism also came into vogue. This phrase was mostly used in Europe, the speakers of romantic language. To them, "food tourism" sounded very basic and didn't have any cultural tinge. It is like ancient cave dwellers roaming in search of food. Whereas, the word gastronomy reflects culinary culture and tradition and therefore Gastronomy Tourism makes most sense.
Starting of culinary tourism: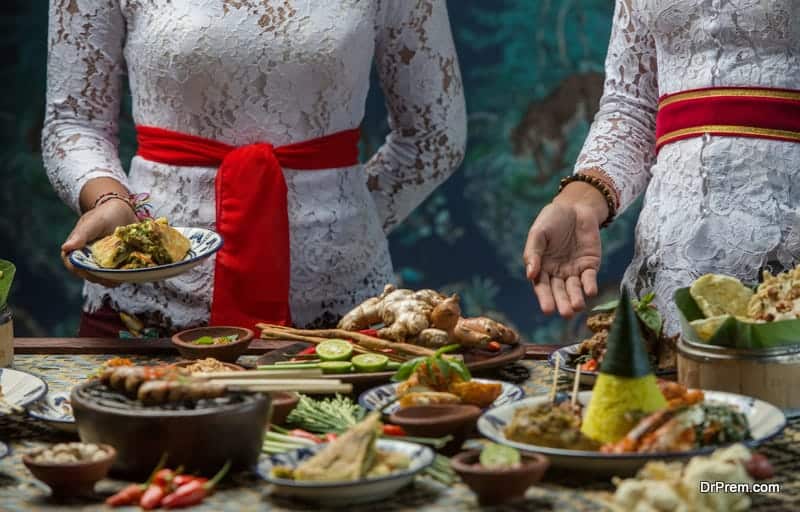 Traditionally, a specific cuisine represents the country they originate from. Mention of the very name of the country brings forth the name of the archetypal food in a flash. While making a visit to the country, the tourist has in mind a desire to sample typical local delicacies.
First it is the country that is to be visited and next comes the target of sampling its food. Gradually, gastronomic escapades turned stronger with shifting preferences, and emphasis was laid on sampling exotic cuisine and wine for which the country needs to be explored.
The range, taste, flavors and diversity of cuisine on offer worldwide is enormous. The British fish n chips are typical to the isle's charm. Italy is represented by an assortment of legendary pastas, pizzas, spaghettis and lasagna and mozzarella cheese.
Japan has its lure of sushi, sea weeds and fish .Thailand with its world famous hot and spicy mix of rice, chilly, chicken, bamboo shoots, herbs and sea food has lots to fill your plate.
The Middle East and North African countries have a typical Bedouin touch to its mouth watering kebabs, lamb, date puddings and pita bread. American cuisine is typified by steaks of medium and rare medium cook. There are exquisite German chocolates, cakes, and sauerkraut and pork delicacies.
There are surprises and shocks like the Korean dog dish and Mynamar's Nappi. However, these are delicacies that have tempted tourists from different corners of the world down the ages. Eventually, culinary tourism evolved from the earlier experiments in the realm of gastronomy and boomed into a large scale tourism activity.
Unique sharing of taste and culture: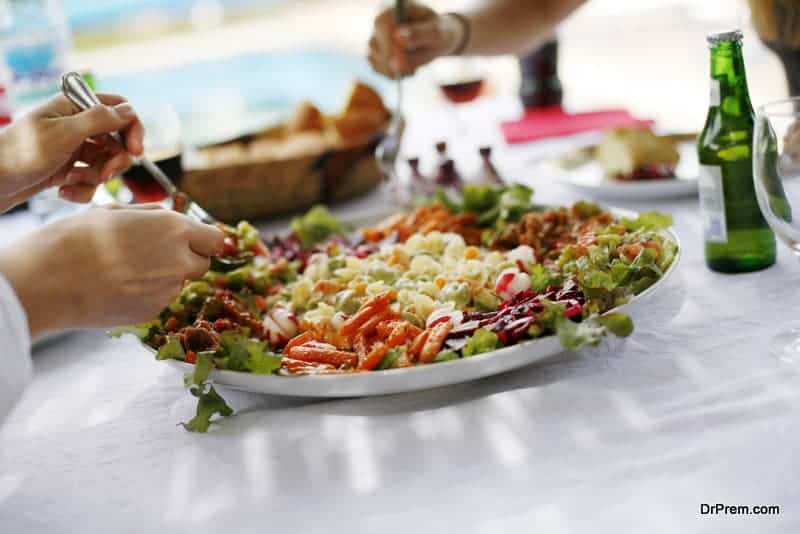 Culinary tourism involves international sharing of eating habits of different races and cultures nurturing a sort of global exploration. Many tourists have a strong craving for sampling alien cuisine just out of curiosity, which has gradually paved the path to culinary tourism and is a powerful motivating factor to hop from country to country and sample food.
History shows that cuisine and wine are prime attractions, which makes a destination a famous crowd puller. Like people flocking the sea beaches of Goa in India would certainly try out vindaloo, a local pork delicacy done in coconut milk.
Like the beaches and the iconic church of Bom Basillica, the Goan vindaloo and cashew Feni (a local brew) have added a wonderful dimension to the region's tourist appeal and has drawn tourists from distant lands.
The inclination towards culinary tourism had gradually become prominent since past, and destinations have been clearly defined with their gastronomic charms making them most sought after culinary tourism destinations.
Importance of planning in culinary tourism
Planning a culinary tourism could be tricky specially while trying out an alien dish. Two things are to be borne in your mind – whether it will suit your taste and the budget. You certainly do not decide one fine morning to catch the first morning flight to Zaire to have a taste of the real local cuisine. Your enthusiasm may turn into horror if you find that you had been served a plate of boiled mix of worms, snails and wild mushrooms. Though the protein content may beat a piece of beef steak, but surely this was not for which you had flown all the way from Seattle to Zaire.
Do a thorough study of local cuisines and ingredients

Browse along your internet search engines and there you go! You have an entire description of all the legendary cuisine of a country and regional delicacies that are the true representatives. It is the name of the cuisine by which the country had been known to the world. The Italian pasta, the Japanese sushi or fugu , the Argentine steak, the Indonesian satay and the Chinese Peking duck or Hakka noodles have crossed their respective geographical boundaries in terms of popularity .
These typical cuisines, in fact, had become a cultural icon for the country in question. They carry the regional flavor and have been intertwined in a close bond with the local history. With the passage of time, the food may have evolved into an altered taste due to experiments done in kitchens, but that did not reduce its gastronomic appeal a bit.
The net gives you a whole range of information as regards the best restaurants that serve the local cuisine you are looking for. Information on the background of the cuisine with a detailed method of preparation including all good things that go into the making, the accompanying herbs, the medium of preparation, the choice of cuts as for example in beef, the type of feed on which the animal or poultry had grown up, the climate and the required temperature that goes into seasoning are all interesting bits of information that make a cuisine so appealing.
Check the probable price and health benefits

The tourists across the globe are driven a strong desire to tour the country of its origin to sample the authentic taste. Price, health benefits and risks linked to cuisines are important issues to be considered. Restaurant prices often displayed on the web inform you about the actual money you pay to get a plate of similar food in a similar region so that you do not get cheated on paying the bill. Apart from making you price conscious, it helps working out your tour budget to estimate what fraction of your entire tour budget you need to set aside on food.
Plan to attend food festivals

Food festivals representing different countries, which are quite often organized in eminent hotels, can provide an insight into what a culinary tourism could be like. There you find a number of countries represented by a group of qualified chefs with enormous talent demonstrating mouth watering cuisines paired with choicest of wines. These mix of delicacies are very much native to the history, culture, tradition and a way of life of the land and its people. Attending these cuisine exhibitions provides you with an answer to what you are actually looking for, and whether it could inspire you to plan a trip of culinary tourism.
Countries promoting culinary tourism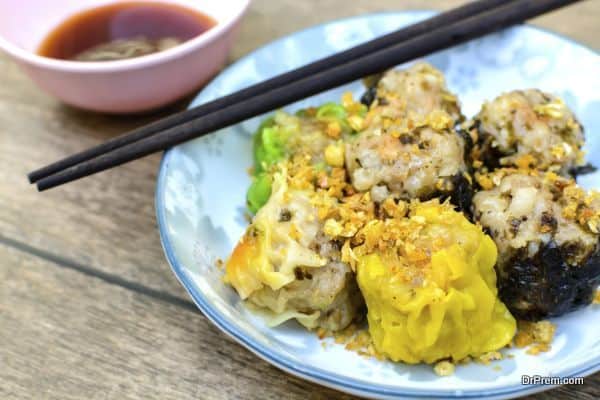 Culinary tourism is also gaining global popularity along with other modes of tourism. Recognizing its enormous potential, many countries have taken an initiative to popularize and market the magical spell of their domestic cuisine all over the world. Culinary tourism reflects the cultural side of food and is a powerful media for cultural exchange and exposure. The countries that have taken  encouraging steps forward to exploit the promises latent in their culinary wealth are Mexico, France, Italy, Thailand, California, Vietnam and the Caribbean.
Mexico

Mexico is certainly a much sought after culinary tourism destination. The promotional steps taken by this nation is from a support of its cultural past. The Aztecs have a profound influence on Mexico's heritage .They were the first to cultivate maize corn for consumption and domesticated it from its wild past. The eateries and restaurants that boast of tapas, tacos and tortillas have on offer the exhibits of artifacts and cultural legends of the pre Hispanic Aztec cult. The evolution of the cooking style, herbs, choice of meat, spices, use of chilly and other ingredients from the Aztec kitchen down Hispanic cuisine is well traced and put to tourist exposure. Annually, a substantial influx of tourist flocks around Mexican bars and restaurants.
France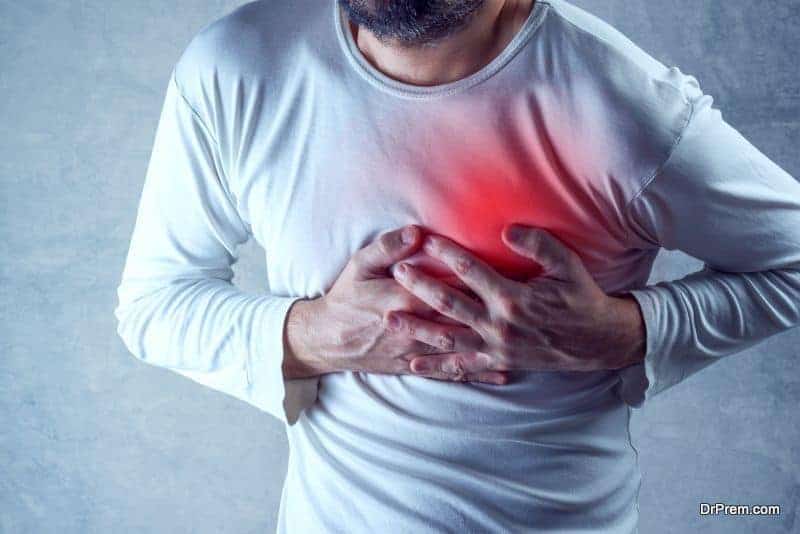 Traditionally, French cuisine and wine had been a major draw for the tourists round the world. There goes an adage that everything the French does, style is a distinct feature. For that matter, they cook and eat in style as well. Despite the mass consumption of cheese, fat and meat, the rate of cardiovascular diseases had been very low. Possibly, the consumption of wine and limited intake of food had worked the miracle!
France had been the kitchen capital of the world and is much admired by the food aficionados. The French are conscious of the fact. Therefore, their drive to make their country a centre of attraction for culinary tourism had been sincere and innovative. Sprinkled across the French cities are wonderful patisseries, bakeries and world class wine shops.
The French cuisine guarantees authentic cuisine accompanied by heart filling amusement. To give infrastructural support and expand culinary tourism, the French have on offer luxury villas and exclusive hotels and great resorts. The top notch cooking schools offer exceptional cooking courses, live demonstrations and featured instructions from a pool of talented chefs.
Italy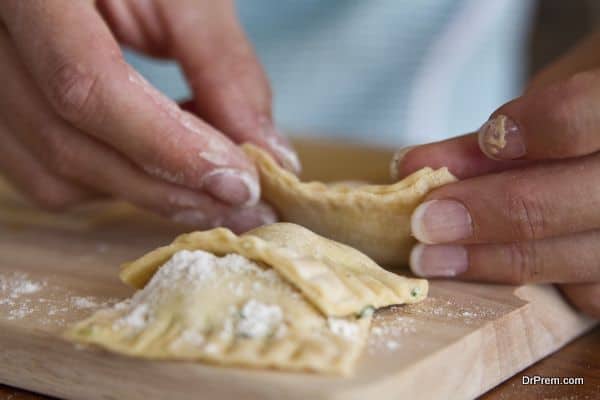 Italy offers an abundance of opportunities to the interested tourists to learn to cook the Italian way. The tourist is fascinated by mouth watering spaghettis, lasagnas, pizzas and pastas coming up with a miraculous touch of his own hands trained under the guidance of Italian chefs. The food served is authentic and delicious with a predominance of olive oil. The restaurants are outstanding and cozy, the ambience and hospitality unmatched.
Thailand

Thailand presents authentic culinary and cultural exposure to the tourist. It is often called the food capital of South East Asia. The country has arrangements for guided food tours which leave the tourist gratified and beaming with delight. There are fine dining restaurants, Thai roadside eateries and stalls with amazing architecture in the background standing as an arresting cultural logo .Hospitability is unquestionable and the major factor is pulling culinary tourists from all corners of the world.
The food is mouth watering, tangy and hot with bits of everything like meat, poultry, rice, bamboo shoots, baby corn, sea food and all done in a great delicious way with rich history which appeals the tourist. A feature of attraction that promotes culinary tourism in Thailand is the floating food market. With boats vending fresh vegetables, fruits, poultry and seafood the picture recall Venice and its gondolas. This is quite popular among tourists.
San Diego, California

A breath taking culinary tour destination, San Diego in California is a right mix of art, culture and exquisite cuisine. The ambience is calm and quite facing the ocean. There are private coaching classes offering a training on cooking that draws a substantial tourist population.
Experiences in food, wine and fun are marketed in an innovative way that sees a record tourist crowd in California at the end of the year. Napa valley culinary and wine tour is world famous. Based on olive oil, the cuisine offered is just as good as a trip to gastronomic paradise. Here, the excellence involved in pairing wine and food is awesome.
Vietnam

Promotional initiatives taken by Vietnam to draw culinary tourist is great with its wide range of cuisine having a distinct flavor and taste. The food is healthy, tasty and comes in varied shades. The basic cuisine has three distinct characters. The northern regional cuisine is influenced by Chinese cooking for its proximity to the country where the food is light and soft.
The central Vietnamese cuisine is dominated by the culturally genuine food influenced by king Hue's royal kitchen, which is spicy and seasoned. The south regional cuisine is influenced by a French-Thai mixed school. It is heavily spiced, seasoned, and sweet and has sea food in generous measures. Cooking classes exist, which are appealing to gastronomic buffs.
Caribbean Islands

Apart from the beckon of the sun, sand, surf and the sea, the Caribbean islands have a wealth of delicious cuisine and rum to drink. Sea food, especially the fried fish served on the beach has caught the tourist fancy. To enhance the draw, deluxe beach resorts dot the shoreline and the atmosphere comes alive with exotic food, rum, local pageantry and fun. A combination of these cast a spell on the tourist, which is powerful and mesmerizing enough.
Essential components of culinary tourism
Do's and don'ts while on culinary tourism