Guide to sustainable tourism in Bali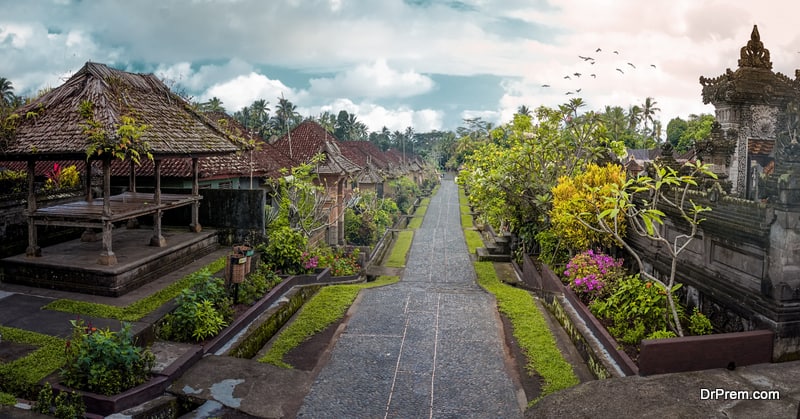 Sustainable and eco-friendly tourism nowadays are predominant among discerning travelers for reasons good enough. Recently, I travelled to Bali and I believe sustainable tourism in Bali is gaining importance owing to the rising tourism activities that are posing threats to the natural environment. Thankfully, the growing awareness of sustainability has led to the proliferation of ecotourism in Indonesia encouraging tourists to leave minimal carbon footprints.
I stayed in some great wellness and sustainable properties such as Puri Dajuma, I believe Bali is a favorite tourist haunt. The feeling of homeliness being in this jim dandy island blessed with pristine beaches and enthralling landscapes is a lifetime chance to be in gods own land. The intense warmth of hospitality of locals, the vibrant colorful culture and the year-round pleasant climate all create a magnetic attraction for wanderlusts.
The moment you step into Bali you are overwhelmed by a feel of freshness with refreshing vibes from the greenery all around. If Bali is in your travel bucket list, opt for eco-tourism activities to uphold the sustainability of this region.
A guide to sustainable tourism in Bali:
There are endless things to see and do on this island. As a responsible tourist, you do not have to do much but follow certain things to promote sustainable tourism in Bali. You can start with visiting few attractive eco-tourism destinations listed below:
1.     Tanah Lot: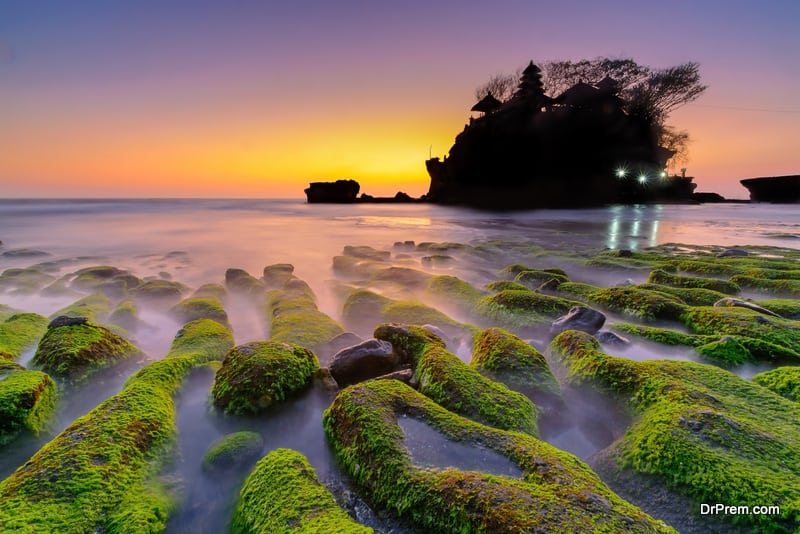 This exquisite beach of Tanah lot is religiously iconic being an ancient sacred Hindu shrine that draws tourists from near and far. A spectacular rock formation exists off the coast and sunset viewing is a million dollar glimpse.
This engrossing spot is located in the quaint village of Beruban, Tebanan hardly 24 kilometers away from the famous Kuta beach. The Hindu temple is perched on the rock formation breaking the sea surface. A cave exists right beneath the cliff sheltering a sacred snake. To get the best of ecotourism in Indonesia, Tanah Lot in Bali is highly advocated and acclaimed.
2.     Sanur Beach:
Ecotourism in Indonesia is perhaps at its best in the Sanur Beach, an ideal place to escape from the daily grind. Located in Pulav Seribu Pura, this beach is one of the finest tourist attractions for viewing spectacular sunrise.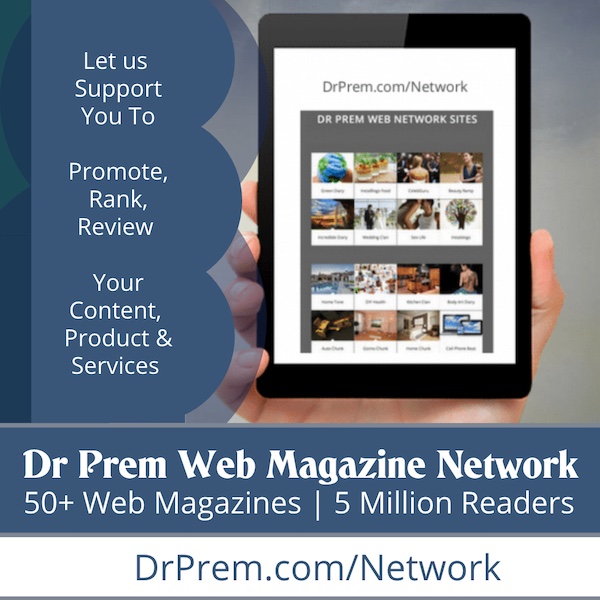 However, there isn't any specific time slot for being in Sanur beach as it is active and crowded round the clock. This beach is highly tranquil and eco-friendly with wonderful natural vistas. Just spending your time on the beach in an unspoiled afternoon could bring you closer to yourself.
3.     Kuta Beach: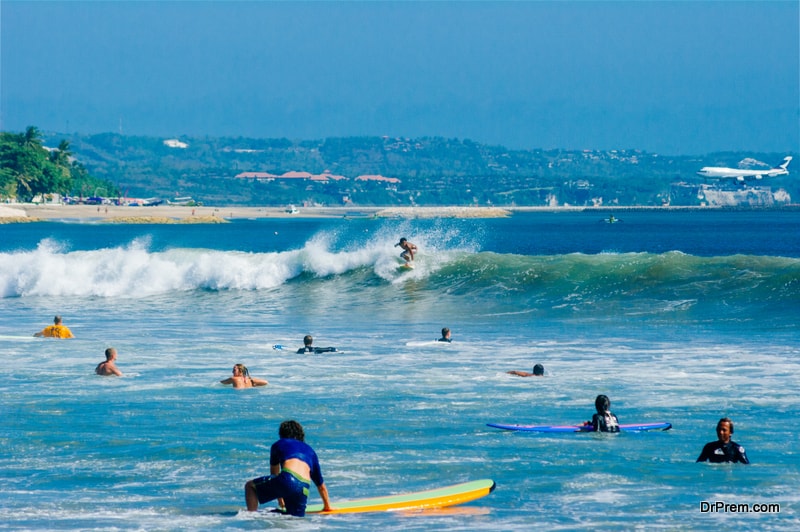 Kuta beach is crowded both by local and foreign tourists. It's proximity to Ngurah Rai airport 4.5 km away has made this spot for sustainable tourism in Bali. The best mode of transport in and around the beach is on foot. An alternate arrangement could be motor biking around.
Denpasar is only 9 km away where splendid facilities exist like sea surfing, sunbathing, beach volleyball and soccer to keep you high and active or comfortably relaxed if you choose to be in a laid back mood.
Outlandish glamping experience:
Sustainable tourism in Bali is not only a story of superlative locations; the mode of stay contributes a lot to your feel great exposures. Talking about ethical accommodation, which is an intensely coveted staying option and an important component of sustainable tourism, glamping in Bali is a revelation in itself.
If you are a camping buff, Baliwoso Educamp would do the best to feed your impulse. Secluded from the hubbub, this camp stands in the Pengotan village offering you the most thrilling concepts of glamorous camping.
Apart from drawing the essence of Balinese culture, you have the opportunity for trekking, river tubing and nature stroll. All of this will push you to the edge of high adventure while experiencing close interaction with the locals.
Indigenous dances and a chance to play the local musical instrument gamelon are added bonus. Annual Lobong picnic is not to be missed where you can savor the charm of entertainments and competitions organized by village folks.
A peek into the lives of indigenous Balinese people: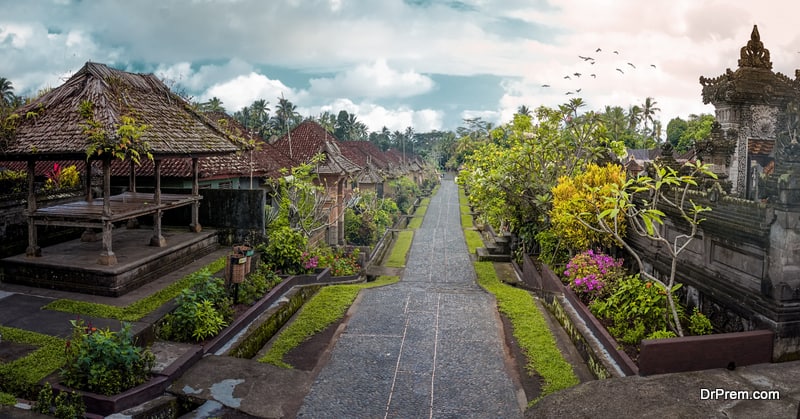 Sustainable tourism in Bali has exploration of indigenous culture as its inseparable unit. Tenganan Pegringsingan, located 55 km away from the central hub of Bali is an ancient rural settlement inhabited by indigenous peoples of this magic island.
They are locally known as Bali Aga. Here you have firsthand experience of simon-pure Balinese culture in its original form, which has turned extinct in other parts of the island. Villagers are keen on preserving their original culture and traditional methods of farming and feel proud showcasing them to the visiting tourists.
Eco-friendly accommodations:
Eco-lodges and ethical accommodation form the core concepts of sustainable tourism in Bali. Modern luxury hotels and resorts are plenty. If you feel it is judicious to give back something substantial to the island that has gifted you a pleasant and relaxing vacation, locally run accommodations should be your choice.
It contributes to the local economy. You may opt for staying in an eco-lodge designed to promote green tourism. Adverse impact on the environment resulting from the rush of tourism is kept minimal.
Bali eco-village close to Pelaga, 45 kms away from Ubud is one. For housing, construction material used is primarily timber and bamboo with the application of traditional Balinese construction basics. Water for all purpose is locally procured. Water used for organic farming for tourists' consumption is recycled. An efficient waste management system exists.
Interaction with the locals – Another opportunity to promote sustainable tourism: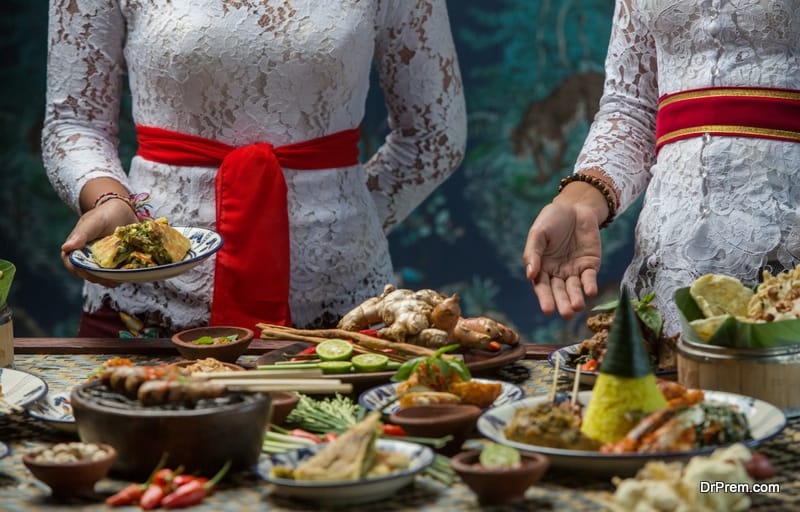 Mixing with the locals is highly educational and a very wonderful way of cultural exchange. Paon Bali cooking tutorial is where you learn the art of traditional Balinese cooking. Tourists get deeply involved in learning cooking skills and display their newly learned art preparing a range of mouth-watering Balinese delicacies.
You learn something that goes a long way enriching your vault of culinary techniques. Your money goes a long way supporting the growth of the local economy.
Eco-friendly Hotels and Resorts:
Sustainable tourism in Bali is geared towards tourist accommodations benchmarked and accredited by approved international authorities. Reduction of tourist impact on ecology, preservation of water and energy, consumption of local produce and pollution control are the premises on which these eco-friendly accommodations are built.
Some of the best eco-friendly accommodations in Bali:
1. Puri Dajuma Resort:
Established by a French Couple twenty years back, Puri Dajuma Resort is certainly a haven for those seeking world-class wellness therapies. You can read my complete review my relaxed stay in Puri Dajuma Resort– Review by Dr Prem
Located in West-Bali, this resort is 2-3 hours away from the nearest airport. The guests would have an extremely personalized and private time here, as the property has only 33 unique villas stand. The resort offers quite a lot of wellness therapies. We would suggest you go for the aromatherapy, which would definitely give you a rejuvenating experience. The spa ambiance is extremely beautiful and faces the sea. The resort is best suited for people looking for a quiet and nature-friendly place to practice Yoga and meditation.
2)     Samaya Ubud: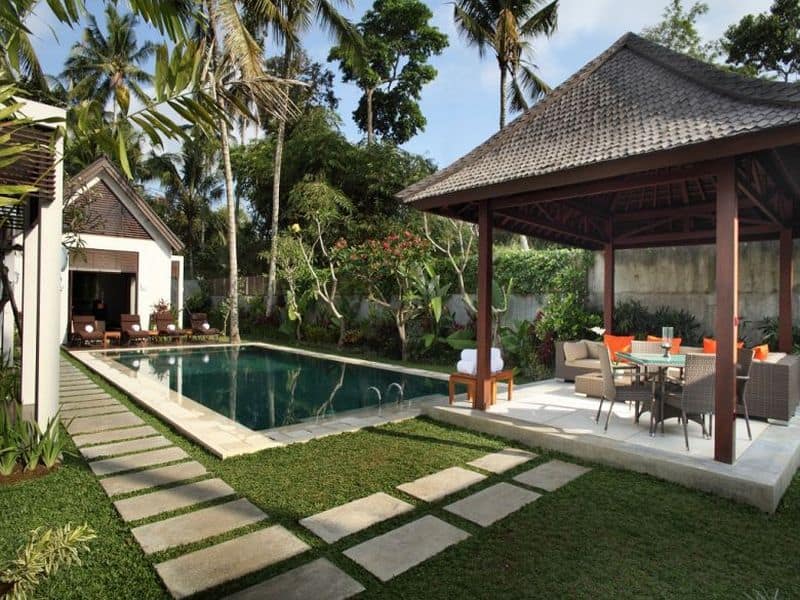 Image Source : thesamayabali.com
Located on the hilly terrain of Sayan close to Ubud, one gets a great customer review. Spas and lawns are well maintained. The restaurant by the riverside is a diner's dream. Water management is excellent the benefits of which flow to guests and local communities as well.
3)     St. Regis Bali Resort:
This luxury resort has won the Earth Check Silver recertification for successive years. Gets steady customer feedback loaded with applauses. This 5-star luxury resort is highly active in the fronts of energy conservation and reduction of carbon footprints.
4)     Alila Vila Uluwatu: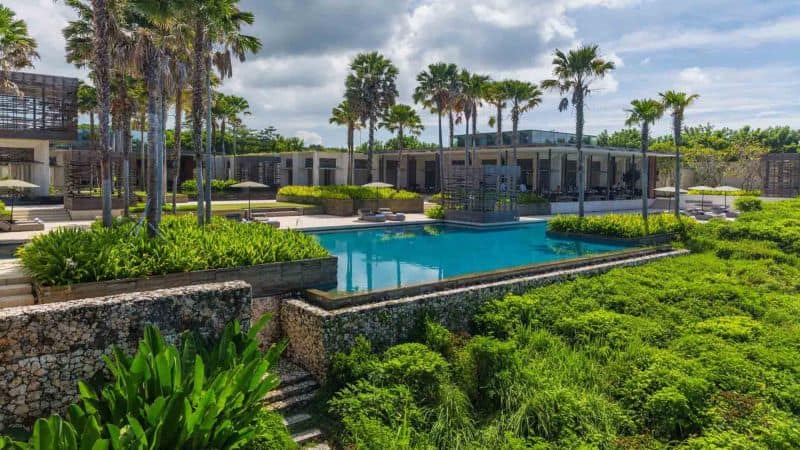 Image Source : alilahotels.com
Nestled upon a picturesque precipice this amazing resort is located in Southern Bukit peninsula. The beautiful beaches of Uluwatu are spread in front of the resort and have won the Earth Check Gold Certification for consecutive years.
The resort is active on water consumption management, efficient lighting, and recycling solid waste. Villas are wonderfully designed and are pieces of marvels. The ambiance is arresting.
Read more:
PuriDajuma – the love story that bloomed on the shores of West Bali – Review by Dr Prem