8 Best Coastal Sceneries in England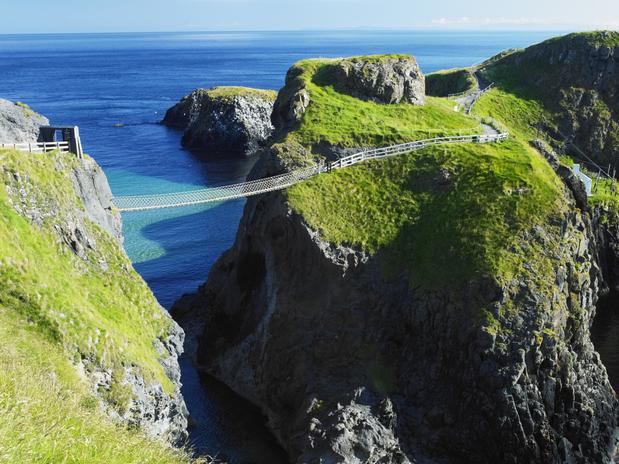 Feel the sand beneath your feet with the holidays and best spent time at the beaches. The coastal sceneries of England is surely a delight far from the nuisance and crowded city. There are whole list of options wherein you can pick up yours. A great time with your family to pamper and get chilled with beer, spectacular view and in the lap of sun. Slip on your dancing shoes with the coastline charm. From coast to coast to southern skies,classic seaside escapes will mesmerize you for a lifetime destination. So uncover England's some of the best kept secrets,
1. Cornwall
The city of lights, festivals and surfing, Cornwall is the place you were craving for from months. It has Britain's best surf beaches, jaw dropping coastal sceneries and picturesque fishing villages. You have more than 300 beaches to choose from with not more than 16 miles from the sea, it is one of the perfect place for a beach holiday.
---
2. Brighton
Brighton is England's one of the most exciting cities, it is occupied by some 8 million annual visitors. Brighton offers liberal, funky and welcoming vibe, sea air and sweet sticks of rock. This seaside town is also associated with some weekend relaxation and inculcate into the quirky aura. With such a vibrant young crowd and university youngsters there is no doubt that the life of people in Brighton is filled with fun, frolic and music.
---
3. Whitby
If you are obsessed with harbor sides, then Whitby is the place for you. It's a cute harbor town with a spooky past. It is about age-old cobbled streets, Dracula inspired sights, sea mists drenched in folklore, and picturesque houses. With cliffs, bays, sandy beaches and attractive holidays you have got a cracking holiday destination for you.
---
4. Devon
Devon is filled with historic sites, non-serious family attractions, iconic caves, and coastlines that provide you an eye catchy holiday for yourself. Devon's delights are endless with rich food and generous hospitality.
---
5. Blackpool
Blackpool is a seaside town wth endless opportunities for fun. The best mode to travel is hire a Bicycle and get grooving towards the sculptures, historical buildings and archeological sites. Wait for the night to fall, and prepare yourself to get rolling in the illumination of lights and music.
---
6. Dorset
It is certainly a coast with the most. You can relax on several award winning beaches, and discover your own place being secluded and mesmerise the times of your life. It is a City filled with spices of life and not just the place where sea meets the sand.
---
7. Isle of Wight
It is an award winning place where you can discover dinosaur footprints, stunning coastlines and traditional seaside resorts. You can explore the island with 500 miles footpaths and plenty of award winning beaches. The Isle of Wight walking festival in May is the best for the fossil hunting.
---
8. Bournemouth and Poole
If you are looking for golden sand beaches, shopping , stunning lifestyle, surfing and sunbathing you have got a place to holiday. With a plethora of restaurants and pubs, food is amazing and serves your demand open- handed. You can also dive with the sharks with the world's first of its kind in Bournemouth oceanarium.