Comically enough, much of the drive behind development of cosmetic surgery in Armenia especially that pertaining to Rhinoplasty or nose surgery stems from the iconic Armenian nose. It is a long, pointed and aquiline fleshy structure which is a reason for national pride.
The famous Armenian nose is often referred to symbolize the country's high mountains which stands erect kissing the skyline.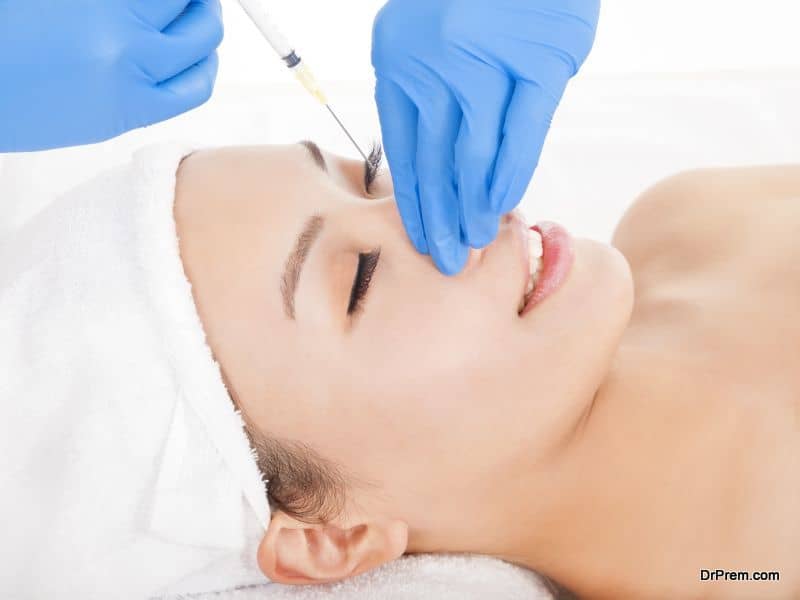 However, paradoxically enough, many Armenians particularly the women folk are not happy with their long noses. They consider it a disqualification for marriage prospects. A long nose can have a substantial damaging impact on hopes of tying a potential wedding knot. They would rather prefer a western nose which is relatively small and cute.
Hence they go for a frantic quest for getting their noses operated and modeled as per trendy western looks. Thus, the seeds of Rhinoplasty industry were planted that soon turned into a popular national pursuit to get smaller and customized noses boosting the country's medical tourism sector.
To make Rhinoplasty popular in Armenia, a competition was organized in the early 2000s by the plastic surgery department of the Kanaker – Zeytun medical centre located north of Yerevan. This was held between 2004 and 2011 eight times and those emerged as champions earned a free rhinoplasty done to get their desired shape plus the silver and bronze medalists received heavy discounts. The competition of this kind brings about a massive boom in the industry where people from both within the country and abroad as well flock around Armenian nose job clinics.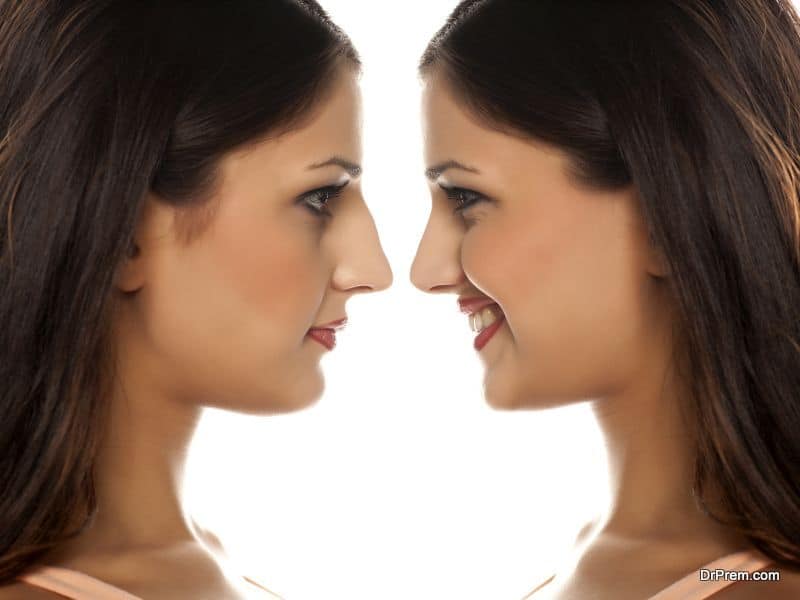 A good and booming clinic in Armenia will perform no less than 500 nose jobs a year and the number keeps climbing to astonishing heights. Even 5 years back Armenian clinics used to book and execute around 150 to 200 Rhinoplasty surgeries a year.
The craze for reconstructive plastic surgery in Armenia went up rapidly following the intense earthquake in 1988, and the surgeons saw it as a lucrative opportunity to go in for other plastic surgery ventures as to reconstruct lost and impaired body parts of those suffered from the wrath of the quake.
The clients for Rhinoplasty in Armenia are not just confined to the local population. Tourists from outside find this country a hotspot for nose surgery chiefly because the cost is surprisingly low, besides the unquestionable expertise the surgeons have in this specialized field.
The infrastructure of this country is reasonably good to draw large tourist population from abroad seeking cosmetic surgeries.  As per a noted plastic surgeon, 80% of his customers are from Russia and the US accompanied by Ukraine, other EU countries and even from far off countries like South Africa and Argentina. The number of operations in reputed Armenian clinics is growing 10-15% annually.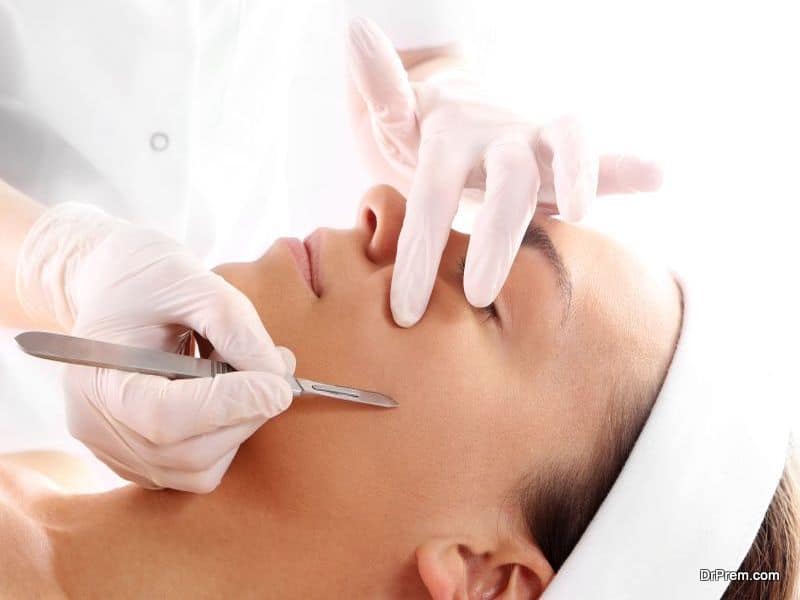 With the Armenian nose design getting less popular among the local folks, the industry is thriving well on a social psyche of opting for a new trend of getting replicated nasal structure of celebrity nose models of the Western world.
Cosmetic surgery tourism in Armenia proffers a range of opportunities for plastic surgery and dental care. The Armenian surgeons are capable of smooth execution of relatively complex plastic surgeries. The prices are wallet friendly and about 70 % of the price a clinic is going to charge for the same kind of treatment in the UK and in US.
Armenia is a fast emerging country specializing in the skills of rhinoplasty making it a much sought after cosmetic surgery tourism destination. Most of the reputed clinics are located in Yerevan. They have a potential for handling up to 500 customers in a month. Around 33 % of the nose job clientele comprises of women.
The Armenian nose has a considerable cult status and is associated with fashion, tourism, business, journalism and it is in fact a significant part of everyday life. Besides rhinoplasty, this country has also specialized clinics for other surgeries too like Laser surgery and Laser hair removal. The surgeries are done with meticulous precision and the surgeons are adequately qualified for this.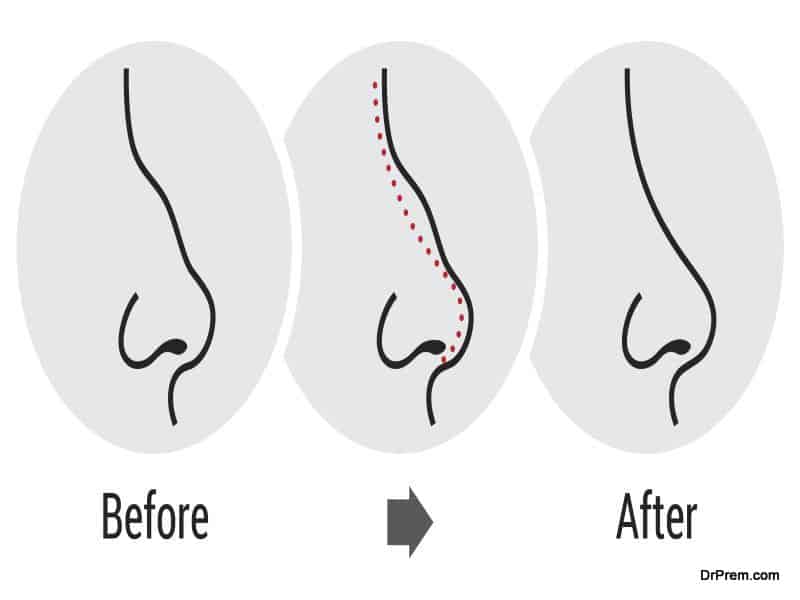 The following reasons strongly go in favor of Armenia that has turned into a global hotspot for cosmetic surgery:
Doctors and surgeons are highly professional and the nation has a good track record in the domain of medicine and surgery. M Khitar Heratsi who was popularly called the father of Armenian medicine has made commendable contributions to the development of surgery, diet and psychotherapy.
The clinics have world class surgical equipments and the entire medical staffs are sufficiently trained and quite adroit at the job they are doing.
Being located at the cross roads of Europe and Asia, the country is easily accessible to the foreigners.
It is one of the safest countries in the world which is a main criterion that tourists attach a lot of importance.
Besides medicine, there are other areas to be explored. Captivating landscapes, exciting nightlife, pulsating night clubs, bars and operas are other attractions. The tourists can easily combine their leisure vacations together with a cosmetic surgery trip.
Armenian cosmetic surgery clinics are way cheaper than that available in developed western countries. One has the option to combine surgical procedures making it remunerative to explore the country's cosmetic surgical opportunities.