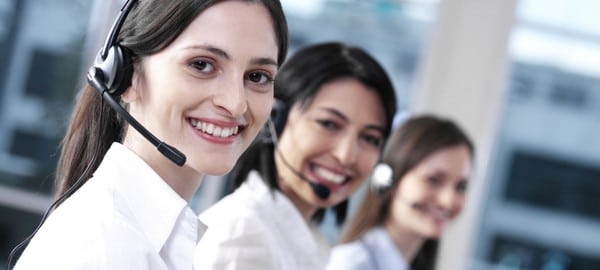 Importance of telephonic skills
In an era where we cannot even imagine stepping out without our cell-phone, it has become extremely vital to learn good telephone etiquettes and speak fluently & clearly on phone especially professionally. Today, with increasing usage & convenience of telephone, lots of professional matters especially the introduction part of any process is done over a phone. For example, if you need to introduce your company or a product to your client, the first step you take is of taking an appointment with the client and/or explaining the purpose of your call with a brief of your product. This is your introduction to the client. Even interviews are taken on phone in recent times. Lot of group discussions happen over a phone as well. Thus, every interaction whether it be with a colleague, new or existing customer is an opportunity to further or diminish your relationship.
Training in telephone skills
Does your job involve making initial appointments with decision-makers? Do you need to deal with 'gatekeepers' before you can reach the decision-maker? Does your job expect you to generate interest and capture attention of the decision maker by a phone call? Do you need to manage customer calls very often? Is conversing on the telephone exciting, interesting and fun? Or on the contrary you feel you are not comfortable conversing on phone? Does your client expect you to be "on call" to answer queries? If your answer to most of these questions is yes than you should attend training workshop on telephone skills.
Efficient training will help you to listen, probe, and present in an interactive, purposeful communication.
It will help you judge what telephone, email, voice mail and fax communications should be used for, and not used for; how to get an initial appointment with a decision maker, how to deal with 'gatekeepers'; how to collect information and disseminate your message; build rapport; use sales fundamentals on the telephone to convince others and be as comfortable as well as effective on the telephone as you are in person. Training will also teach you telephone etiquettes.
Why attend Dr Prem's Workshop?
Dr Prem being an effective communicator himself knows what can make his participants strong in communication. His training workshops on telephone skills enable participants to confidently speak with decision-makers, efficiently build business relationships with new clients and extend relationships with existing clients, and be competent in the use of sales fundamentals on the telephone. Equally important, participants will learn what the telephone should not be used for and when put in a difficult position, the best way to manage it. Mastery of the telephone will enable the sales professionals to use it to efficiently further sales objectives.
---
– Available as Workshop or Online Training Program
– Know more about Online Training Services
– Read Guide Books related to training programs
https://drprem.com/wp-content/uploads/2013/02/168308239.jpg
450
600
Dr Prem Jagyasi
https://drprem.com/wp-content/uploads/2020/05/Dr-Prem-Main-Logo-White-Blue-Background-LR.jpg
Dr Prem Jagyasi
2013-02-23 07:21:30
2017-06-23 10:33:00
Training in telephone skills