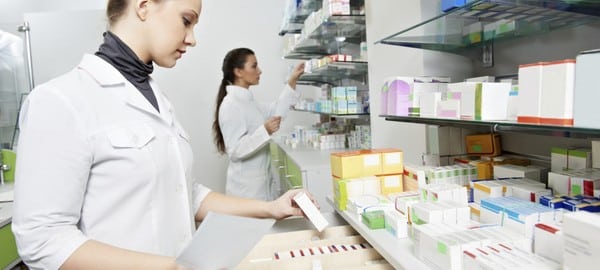 In last few decades several new career fields have opened up in a big way making it possible for students to succeed in today's competitive job market, thereby not limiting them to few choices in some conventional professions. Moreover, employment opportunities are poised to multiply in future, thereby giving an opportunity to the students to venture in varied fields of their interest.
It is no longer that difficult to locate a good paying and interesting job, especially when students today have access to so many career consulting firms, student guidance magazines, individual student counselors and career guidance websites. New career fields have opened up in almost every industry. In this article, we take a close look at the brand new jobs available in one of the leading and rapidly growing pharmaceutical industry.
Every year pharmaceutical companies introduce new drugs and are in the process of conducting clinical trials for others. Generic drug market is growing exponentially as well. It is therefore evident that the scope for making a career in pharma industry is wide, as there is a huge demand for manpower in this industry. Moreover, considering that the medicines are an essential part of one's life, people do not cut costs when it comes to necessary medicines, thus making this industry one of the few recession proof sectors, which do not get much hampered with economic instability. Making a career in pharma industry can thus be one of the safest options even in times of economic crisis.
Let us now take a look at various choices one can opt for in pharma industry. One can work in medicine retail sector, marketing or quality assurance departments in pharmaceutical companies. One can also opt for career in clinical research in a drug development companies or a job in drugs regulations department. Students with a doctorate in pharmacy can work in senior research positions and also become professors.
Furthermore, apart from regular career choices in clinical development, regulatory affairs, etc, there are several other opportunities for pharmacists in other areas as well. They can find jobs in areas such as sales and finance. A career in medical information in particular allows pharmacists to use their scientific expertise to translate complex scientific information into simple language that others can understand. Medical information can thus be an ideal place in industry for a pharmacist to put to use his or her specialized medical knowledge.
It is being estimated that a big chunk of the job market will be from the pharmaceutical industry in future, as this industry holds many challenging opportunities that are well suited to not only the pharmacy graduates but also to students from other fields of graduation.
New product launches, stringent regulatory issues, price control, cut-throat competition within the sector, brand extensions, clinical trials, ethical issues, a growing marketplace with reduced brand loyalty, and rapid changes in technology are just a few of the challenges the pharmaceutical industry currently faces. Efforts to battle these challenges have opened up several new career fields in the pharma sector, thus opening doors for students to enter this rapidly growing market.
There is a huge requirement for professionally qualified, competent and efficient manpower and entrepreneurial talent to take care of each of the above problems the industry currently faces. A big slice of the employment pie is for graduates, who can be easily absorbed at the entry-level.
Marketing & consultancy have gained a major importance in the pharma sector in recent times. Students with professional courses in these fields can do significantly well in pharma industry. Marketing management opportunities include brand management, product management, marketing, market research and business development.
It has been estimated that pharmaceutical companies spend about 30-35 per cent of their funds on the brand promotion and sales promotion of their products. Thus, pharmaceutical sales is another career option for students willing to make career in sales. There is an excellent opportunity for science graduates to take up jobs as medical representatives, as these openings are in abundance. Abundant opportunities exist in brand promotion of the products, using various modes of publicity like advertising, holding workshops & seminars for doctors and chemists, etc. The entry-level post here is that of product executive. Other options available include retail / wholesale distribution, marketing management information, data management, public relations, etc.
One can also become actively involved with online search services, pharma related books & magazines, e-journals, literature for promotion to doctors & laboratories, etc. Other opportunities include marketing and/or sales of medical devices & equipments, Ayurvedic formulations, homeopathic formulations, nutritional supplements, veterinary formulations, etc. Self-employment opportunities exist in terms of starting one's own marketing and distributorship outlets.
Pharma packaging is another area that has emerged as one of the leading sectors within the pharma industry. There is excellent opportunity for students to be a part of this sector as research scientists, marketing or sales professionals, management trainees, etc.
Conclusively, as medicines form a major part of a person's life, it is no wonder that pharmaceutical industry would require a continuous in-flow of technology and human resources for research & development of new drugs, and their distribution. An industry, as large and as organized as pharmaceuticals, naturally requires scientific and technical resources, which are trained & skilled. Thus, if you have a penchant for Science subjects, a variety of career options in pharmaceutical industry awaits you. Go get it!!
https://drprem.com/wp-content/uploads/2013/03/151915134.jpg
399
600
Dr Prem Jagyasi and Team
https://drprem.com/wp-content/uploads/2020/05/Dr-Prem-Main-Logo-White-Blue-Background-LR.jpg
Dr Prem Jagyasi and Team
2013-03-07 03:53:54
2013-08-30 06:45:00
Opportunities galore in pharmaceutical sector - Looking beyond the conventional career options