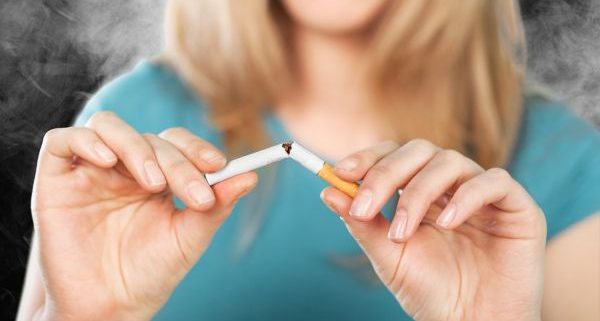 At a formal gathering in UAE, officials from Ministry of Health announced that they had received an unprecedented response to 'No Tobacco Campaign', an awareness drive to acquaint residents about the dangers of tobacco consumption. "It has been a successful initiative by all standards. We set out to educate people about the hazards and to elicit a response. The campaign has received almost 10,000 pledges from smokers who have refrained from smoking on 31st of May which is observed globally as the World No Tobacco Day," said Dr Wedad Al Maidoor, Head of the National Tobacco Control Committee, Ministry of Health UAE.
The campaign was conceived and executed by Dubai-based ExHealth, a company working to provide cutting edge solutions to the healthcare industry. Said Dr Prem Jagyasi, MD & CEO, ExHealth and Organiser, No Tobacco Campaign, "Each day, 3,000 kids become regular smokers and one-third eventually die from tobacco-related diseases. Worldwide almost 90 per cent of adult smokers began at or before age 18. 35 per cent of high school kids currently smoke cigarettes. 20 per cent of high school boys currently use smokeless tobacco. 4.5 million children between the ages of 12 and 17 are currently tobacco users. Hence it was very important for us to reach to young population."
"We rolled out no tobacco skit (street play) by school boys and girls which caught immediate attention of young population. Social media tools like Facebook and Twitter grabbed participation of almost 450 members. Social media marketing tools play an important role in today's world. Role of such tools is necessary in today's world if we need to spread message to young population," he added.
The No Tobacco Campaign was rolled out in shopping malls, corporate hubs, office clusters, labour camps, universities and colleges. "The campaign got an overwhelming support. It will go a long way in generating measurable action aimed at tobacco cessation," he added.
https://drprem.com/wp-content/uploads/2010/10/No-Tobacco-Day.jpg
414
600
Dr Prem Jagyasi and Team
https://drprem.com/wp-content/uploads/2020/05/Dr-Prem-Main-Logo-White-Blue-Background-LR.jpg
Dr Prem Jagyasi and Team
2010-10-26 20:41:57
2020-06-02 14:55:44
Thousands Pledge in UAE on World 'No Tobacco Day'