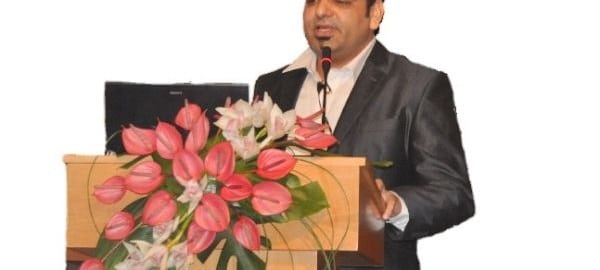 Public speaking is one skill that is important for every professional and without it anyone would find it difficult to succeed. Public speaking is a problem for some people as they lack confidence and such people are in urgent need for public speaking training. Public speaking training can prove to be beneficial to everyone as it extends helpful tips to improve confidence and also great tips to enhance the existing talent. With the help of this training one can completely get rid of the fear that he faces while addressing other people. It is hard to express views in public but not when one has the power of public speaking training. Readmore at Public Speaking Training by Dr Prem
Public speaking training can help in many ways like it can help the participants to be concise and speak to the point. Other than that the participants also learn to be convincing as that is very important for a professional. Public speaking training is an amazing way of building and retaining confidence. The participants will also get handy tips on how to arrange the thoughts in mind in an instant manner while speaking in public. Maintaining poise is an important skill which is required in every public speaker and it can easily be attained through good public speaking training.
Dr. Prem Jagyasi is a known name across the globe and he is known for more than one reasons. Dr. Prem happens to be a skilled global trainer plus he is also a strategic investor and a chartered consultant. He has been to more than thirty countries and has imparted knowledge through numerous training workshops. His works and contributions are appreciated by people around the globe. The workshops organized by Dr. Prem are very helpful as they extend useful tips to the participants. Dr. Prem has also written a lot of guide books that have many readers.
The training programs arranged by Dr. Prem can be defined as comprehensive and quite nicely researched. These programs are also quite practical and are indeed very helpful to the participants. Apart from being very informative these training sessions are quite interesting as well. They include interactive sessions that allow the participants to ask their doubts and express themselves too. Examples of many renowned personalities are also stated in these sessions to inspire and motivate the participants. Dr. Prem is undoubtedly a wonderful trainer who has a lot to offer to the people and society.
https://drprem.com/wp-content/uploads/2013/01/Dr-Prem-World-Renowned-Speaker.jpg
400
600
Dr Prem Jagyasi and Team
https://drprem.com/wp-content/uploads/2020/05/Dr-Prem-Main-Logo-White-Blue-Background-LR.jpg
Dr Prem Jagyasi and Team
2013-01-22 07:07:06
2013-08-30 06:45:00
Public Speaking Training by Dr Prem