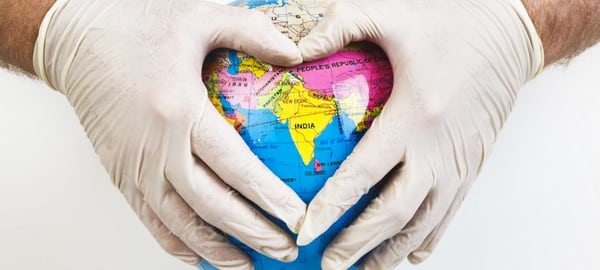 The market size of the Indian medical tourism sector is likely to touch Rs 10,800 crore by 2015 from Rs 4,500 crore at present. The inflow of medical tourists in India is also likely to cross 32 lakh by 2015 from the current level of 8.5 lakh, as per the recent news reports.
Though it is too early to predict, but as per the trends witnessed, India has all the potential to be a medical tourism hub in another few years because of the low-cost, high value medical care available in the country. Not only the surgical procedures, but also diagnostic & preventive tests in India are inexpensive. Some of the leading healthcare groups providing quality healthcare services include Apollo Group, Escorts Hospitals, Fortis Healthcare, Max Healthcare, Manipal Group, Asian Heart Institute etc.
Some of the key trends enhancing medical tourism include –
. Availability of hospitals with International accreditations
. Quality of the treatment provided is comparable to any other destination in developed countries
. Cost -effectiveness
. Large pool of well-qualified & English speaking doctors
. Better connectivity to several destinations across the globe
. Possibility of on-line diagnosis especially for post care and future consultations
. Strong pharma presence gaining worldwide recognition
. Alternative medicine practices like Yoga & Ayurveda gaining momentum on foreign shores
. Several tourists destinations attracting huge amount of foreign tourists
Top notch healthcare facilities like cardiology, joint replacement, orthopedic surgery, transplants and urology at a low price are certain key factors making India a favored destination in terms of medical tourism.
States like Andhra Pradesh, Karnataka, Kerala, Tamil Nadu, Maharashtra and New Delhi are fast emerging as India's best medical centres with several hospitals and specialty clinics coming up in the cities.
Alternative medical services like yoga, meditation and ayurveda, which are increasingly becoming popular as a non-surgical treatment for various ailments amongst the foreign patients, are also the major attractions when it comes to foreign tourists travelling to India for medical reasons.
The country attracts large number of medical tourists from the Middle East, America, Europe and also from neighboring countries like Bangladesh, Pakistan and Afghanistan. However, it said that the country is facing tough competition in the sector from nations like Australia, Belgium, Greece, Malaysia, Singapore, South Africa and Thailand that are actively promoting healthcare tourism worldwide.
https://drprem.com/wp-content/uploads/2013/01/114325793.jpg
400
600
Dr Prem Jagyasi and Team
https://drprem.com/wp-content/uploads/2020/05/Dr-Prem-Main-Logo-White-Blue-Background-LR.jpg
Dr Prem Jagyasi and Team
2013-01-21 08:59:57
2013-08-30 06:45:01
Indian Medical Tourism Industry to grow in leaps & bounds