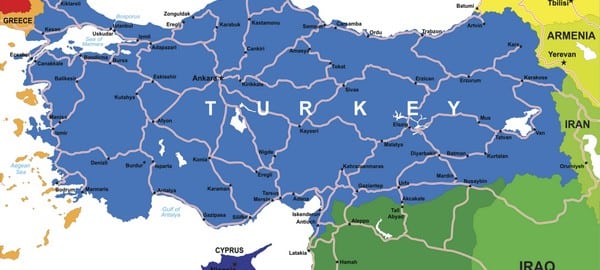 INTERNATIONAL HEALTH TOURISM CONGRESS FINAL DECLERATION | 18 – 21 NOVEMBER 2012 ANKARA – TURKEY
International Health Tourism Congress started with the attendance from Ministry of Health: Honourable Health Minister Prof. Dr. Recep AKDAĞ, Deputy Minister Agâh KAKFKAS, Undersecretary Prof. Dr. Nihat TOSUN, Deputy Undersecretary Assoc. Prof. Dr. Turan BUZGAN, Deputy Undersecretary Hakkı YEŞİLYURT, Staff Physician İsmail DEMİRTAŞ, General Director of Healthcare Services Prof. Dr. İrfan ŞENCAN; from Ministry of Interior: Deputy Undersecretary Necmettin KILIÇ; from Ministry of Economy: Deputy Undersecretary Bülent Uğur ECEVİT; from Ministry of Culture and Tourism: General Director of Promotion Cumhur Güven TAŞBAŞI and many other bureaucrats.
More than 600 attendees, 40 sponsor companies and 75 foreign and domestic speakers attended the congress in 3 different halls. There were 125 foreign attendees from 45 different countries. Among foreign attendees there were top government officials such as Minister, Deputy Minister, Undersecretary and many other high level officials of Ministry of Health and Ministry of Tourism, hospital directors, insurers and tourism sector representatives. And among 500 domestic attendees there were health managers, investors, thermal tourism operators, travel agencies, intermediary firms, civil society organizations, public and private hospitals, municipalities and Governorate of Ankara, Bursa, Afyon and Denizli.
RESULTS OF THE CONGRESS
A) GENERAL
1- Health tourism has become the fastest-growing service industry in the world.
2- Health tourism has become a sector that enables everyone to access quality health services, increases employment and contributes to the economies.
3- Giro amount in health tourism worldwide is about 100 billion USD and people with health tourism aim are told to be millions annually.
4- In order to be successful in Health Tourism; quality, international standard, branding, promotion and innovation is very important.
5- Health tourism is an international service industry and competition is rising. Health tourism includes many divisions such as medical tourism, thermal tourism, elderly tourism, sport tourism etc. Integration of these sub-categories in health tourism is very important. Especially elderly tourism has a bright future potential.
6- In the western developed countries, more than 20% of the population is over 60. And the care cost of these people threatens nations' economies. Nations and insurers see healthy aging and elderly tourism as an opportunity in decreasing this group's costs.
7- Continuous education, human resources and usage of high technology is very important in health tourism.
8- Regional destinations and collaborations worldwide play an important role in health tourism. Health tourism is common in 5-6 regions. Far East (Malaysia, Singapore, Thailand, India), Middle East (Dubai, Jordan, Israel, Egypt), East Europe (Turkey, Hungary, Poland, Czech Republic), West Europe (Germany, Austria, Belgium) South Africa, North America, Brazil, South Korea and China.
9- Health tourism destinations and markets in the world are separated and more visible. But some countries are both good destinations and good markets (For example USA, as many rich Middle Eastern people go to USA for healthcare. But more than 50 million people who do not have insurance and have middle income go to Brazil, South America and Far East).
10- In health tourism, it is very important to use information technology and to share information.
11- Main goal of health tourism is to provide better care services, healthy life and easy-accessible care services to people. From a different perspective, it is a very harmonic development with the principle of WHO's "Health For All in 2000s". As a natural result of it, health tourism has become an industry that is a very important economic field and that provides critical contribution to the economies.
B) FROM THE TURKEY SIDE
1- Turkey has a great advantage with its climate, location, culture, stabile politics and economy and especially quality and economic healthcare service after the transformation program in health.
2- Beside the natural advantage of the country in health tourism, that the government is after health tourism and there is a department which regulates, inspects and coordinates health tourism gives confidence to the people who receive the service and investors and the development of health tourism in the country. There are only 4-5 countries in the world which has a structure like this (Malaysia, Singapore, South Korea, Jordan etc).
3- Recent tax reduction, financial support to abroad promotion and the sector-supporting and inspecting structure of the ministry will make our country a leader in the world in health tourism field.
4- In health tourism, human resources is very important. Personnel with foreign languages and intermediate staff number must be increased and they must be diversified, certification programmes must be organized and related departments in the universities must be established especially on recently growing fields such as elderly care, rehabilitation, physiotherapy, technicians etc.
5- Universities should conduct researches and scientific studies on health tourism and pay attention to innovation.
6- Ministry of Health should define the standards of innovative service fields that has many examples in the world and should deal with legislations (cure and rehabilitation centre, retirement community, obesity control centre, wellness cities etc.).
7- Health free zones project that has been developed by Ministry of Health could be a model for the world. But this has to be planned carefully, and these zones should not be a cluster of hospitals. R&D, rehabilitation, recreation places etc should be included by the health villages.
8- Congresses should be more about quality, branding, destination and marketing and also specific workshops and panels for subtitles should be held.
9- Coordination and collaboration of public and private sector, civil society and university should be improved.
10- Developments around the world should be followed with intense attention and there should always be researches going on. There should be no concession in quality and International Standards.
11- Health tourism should be improved with its all branches and their integration should be accomplished, human resources should be handled effectively.
12- In terms of Elderly and Disabled Tourism, Turkey has a great potential with its climate, geography, quality care service and being a tourism country and hosting around 10 million tourists who are over 60 annually.
13- All the infrastructure and regulation issues about Elderly and Disabled Tourism should be completed immediately. Studies that will attract 10% of the target group of 200 million of the west should be started right now.
14- Primary market in Health Tourism is the 1 billion-population around us. Our biggest obstacle against sustainability is the language barrier. The most important subject is quality and promotion.
15- Association of Health Tourism has become a respected and leader civil society organization in Turkey and the world on health tourism with its 8 year actions.
16- It has been decided that the 6th International Health Tourism Congress will be held in September 2013 in the capital of Medical Tourism, İstanbul, with broader participation and larger scale and preparations should begin immediately. 25-11-2012
In the name of Executive Committee, President of Health Tourism Association, Prof. Dr Mustafa Paç
https://drprem.com/wp-content/uploads/2012/12/164452068.jpg
400
600
Dr Prem Jagyasi
https://drprem.com/wp-content/uploads/2019/06/Dr-Prem-Blue-Logo-2-300x98.jpg
Dr Prem Jagyasi
2012-12-04 08:38:03
2013-08-30 06:45:01
INTERNATIONAL HEALTH TOURISM CONGRESS, TURKEY - FINAL DECLERATION