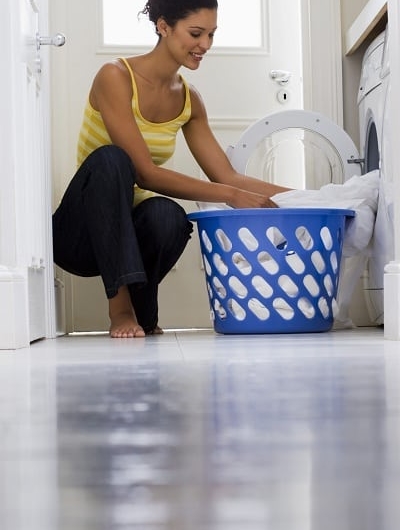 Weekend DIY Ideas: 4 Easy Ways To Fix Up Your Home In a Day
A home is the most priced possession we all want to own. Imagine doing things yourself for the lovely nest you have created for yourself. A great way to spend weekends apart from an outing, socializing and family get together is to spend doing some things that need your attention back home. Let's see below, a few of the things that you would love to do yourself on a weekend, in order to have a more inviting space during the week.
The most convenient way, is to clear off your laundry and have your bed linen and cushion covers changed. This, probably is one of the most convenient things you can do yourself. Remove your curtains and get them washed. Vacuum clean your sofa upholstery and carpets. Who after all does not like a fresh and clean space.
Clean your electrical fittings like your fan, lights etc. Clean the dust settled inside your bar cabinets, crockery units. Take out your expensive china ware & glass ware, clean and swipe it. Organize your kitchen cabinets, and get rid of the stuff not in use. It is not a good idea after all, to keep the clutter in your house. Clean your chimneys, kitchen cabinets and drawers. Take out that old drill and install glass shelfs and racks on the walls of your kitchen This is a great way to put all the clutter in an organized manner in containers on the shelf. This will give you ample working space in the kitchen.
Its a fun thing to paint your own walls and furniture. If you are artistic enough, pick up the old piece of furniture that needs a new look or paint that old dull wall, of which you are bored. Giving a nice textured finish would be a good idea, you will need a paint brush, a texture roller and the color of your choice. If coloring is not your cup of tea, go for wallpapering instead.
Make a green house for your lovely plants & potters. Seasons changing fast and you sure do not want to spoil your plants in bitter cold and monsoon. You surely, want to protect them. Building a green house will not be such a bad idea after all.
These, great do it yourself weekend ideas are a sure shot interesting way to utilize your leisure weekend time. It will also save money and enhance your house.
https://drprem.com/wp-content/uploads/2013/05/laundry_qihxw.jpg
600
400
Dr Prem Jagyasi and Team
https://drprem.com/wp-content/uploads/2020/05/Dr-Prem-Main-Logo-White-Blue-Background-LR.jpg
Dr Prem Jagyasi and Team
2012-11-17 13:47:42
2012-11-17 13:47:42
DIY Weekend Ideas