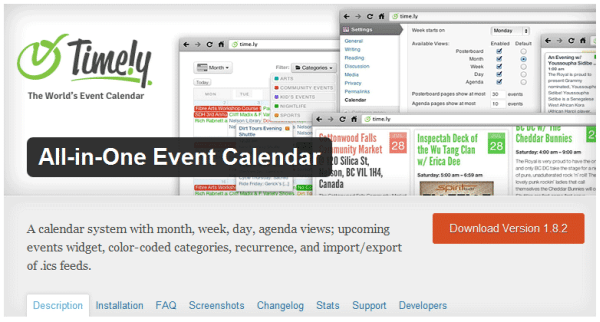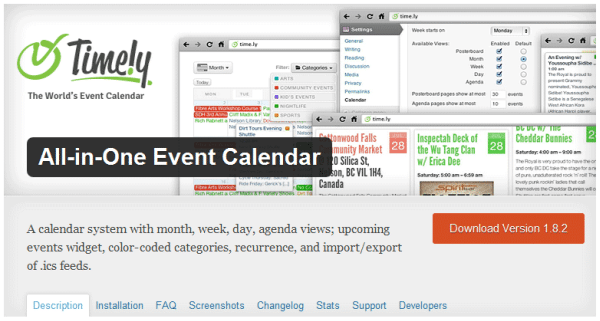 Timely is one of the best online service providers, who have been building online scheduling systems from a decade. They offer various systems that can help businesses to schedule their daily appointments and events in a better way. This time Timely has introduced its new All-in One Event Calendar Plug in, which is a brilliant way to list all your events in the World Press and you can even share it with rest of the world.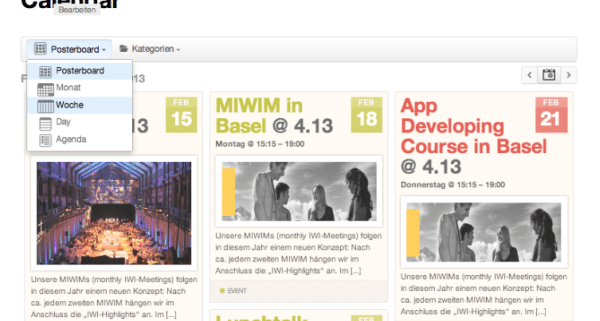 This combines a clean visual design with a solid architecture patterns and a powerful set of features in order to create the most advanced calendar system for World Press. Here are its key features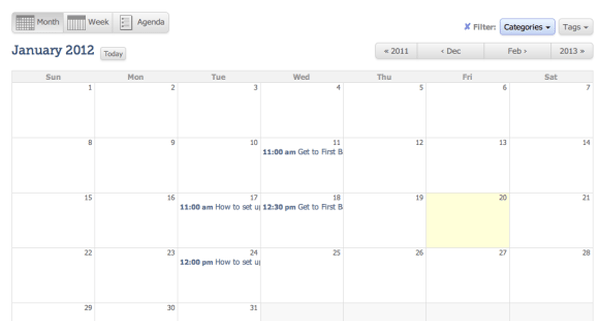 Design
This All-in-One Event Calendar is a website calendar, which connects you to the entire world. The design of this is clean and visual with a solid architectural pattern. In an addition to this, the core edition of this calendar is available as a free download. This system allows you to download your favorite theme out of three custom designed themes. Moreover, you can even design your own theme for your calendar.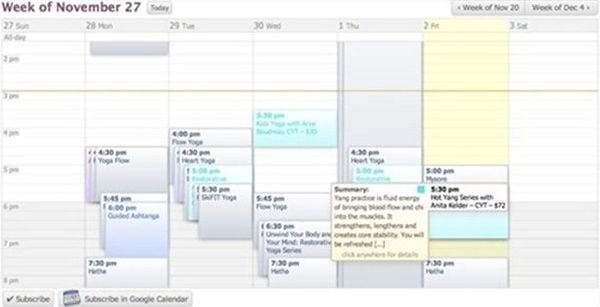 Performance and usage
The Timely Website calendar for WordPress is very easy to use. You can easily set up and manage its programs as it takes few minutes to install. It is extremely easy to customize and you can choose theme of your choice. The display scheme of this calendar allow you to select your desired display pattern, which includes day, month, year, week, event, agenda, Posterboard and much more. You can get the notifications on your mobile and it easily publishes the frequent events on any day, month or year. Moreover, you can import your Facebook events or the events on your pages and groups, and publish the events of Timely on Facebook.
Price
This system is highly affordable as the Core calendar is free to download where the Pro calendar comes at a price of $75 and Enterprise calendar at $99.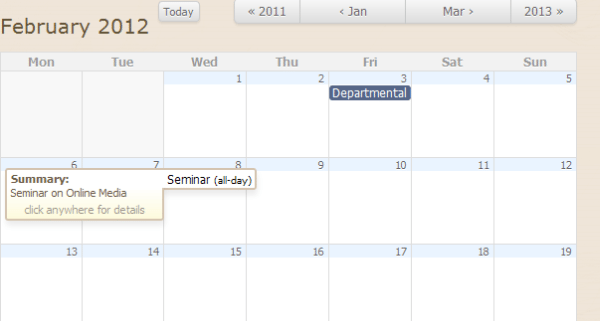 Other Features
Apart from above features, it allows you save all the maps and locations of your use. Moreover, it also optimizes the search engines, generates back-links to your site, and improves your site's ranking.
Summary
Timely is a brilliant solution as it is an event promotion platform, which allows you to promote all your events to more people in a faster and en efficient manner. This comes with 12 Add-ons, 4Themes and 9Views, which make it very easy to create a beautiful custom calendar. An alternative to Timely is the Amelia WordPress appointment booking plugin, if somehow Timely isn't what you were looking for.
https://drprem.com/wp-content/uploads/2014/05/all-in-one-event-calendar-plugin.png
322
600
Dr Prem Jagyasi and Team (C)
https://drprem.com/wp-content/uploads/2021/06/Dr-Prem-White-Logo-Live-A-Great-Life-With-DrPrem.com_.png
Dr Prem Jagyasi and Team (C)
2014-05-30 10:06:21
2022-01-07 16:10:07
All-in-one event calendar plug-in from Timely