Stunning tropical destinations that you will love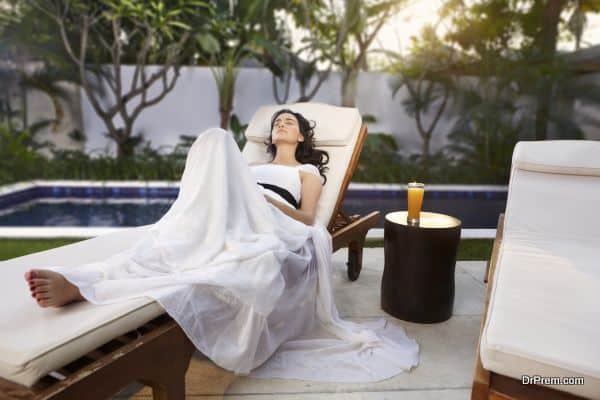 Planning an exotic vacation this year but don't want to go to the same old places that you have visited before? Not to worry! There are plenty of lovely places across the globe that you can put on your wish list. Places in the tropical regions are few such must visit places. The beautiful nature and atmosphere will actually rejuvenate you and you will want to come back again and again. Tropics have some of the best beaches and resorts which you can consider if you are planning a visit here.
Tropical Beaches
Visit the Caribbean beaches
Now this is something which will be an experience of a lifetime. The Caribbean is famous for its lovely beaches and blue waters. Go diving at the Bahamas and explore the waters that are home to some of the most intriguing fish,or see the huge lobsters. Nassau in the Bahamas is simply lovely. Cap Juluca Anguilla has some of the best beaches, best villas and best gardens in the world. There are plenty of places in Barbados,Trinidad andTobago where you will find lovely beaches to chill out.
The beauty of Mexican beaches
If you want to see a combination of lovely beaches and ancient ruins, then you must visit Tulum in Mexico. It has one of the best beaches where you can relax and go swimming and you can also see the ancient Mayan ruins here.
When one is talking about beaches then you surely cannot miss out on MiamiBeach in Florida. It is the perfect combination of nightlife, beaches and celebrities which you are surely going to enjoy. When in Florida one must visit The Tropical Beach Resort in Sarasota Florida which is amazingly beautiful.
The North shore beach in Oahu is one of the best for surfing. The Punalu Beach is a famous beach in Hawaii. It is a lovely black sand beach.
Tropical Resorts
The tropical resorts are simply awesome and make a great vacation destination. Here are a few tropical resorts:
This lovely resort in Barbuda has wooden cottages. The ceilings,walls etc are neatly done and it has lovely furniture. Bird watching, scuba diving, hiking, sailings are some of the fun activities that the resort offers.
The LalunaResort in Grenada
This place has lovely villas which are located in Grenada in,infinity pool and private beach. There is imported olive,wine,cheese and also yoga classes to rejuvenate.
Four seasons glory in the Bahamas

The lovely Four Seasons Great Exuma at Emerald Bay in the Bahamas is simply glorious. The ambience is perfect and there are several activities which one can indulge in along with their families. The Atlantis Paradise Island inthe Bahamas is also amazing. It has Central Coral Towers and is a fairly priced hotel.
The wonderful resorts in Bali
Bali is one of the best tropical destinations and has some of the best resorts. One can select resorts based on their pocket size and most of them have some of the best modern amenities.
It is located in the Indian Ocean and has several amazing water sports like snorkelling,diving etc. This place too has plenty of small resorts where you can have a fun filled vacation.
Thus, a tropical vacation is one of the best ways to have a really superb vacation. There are plenty of options from which you can choose. You will find some of the best beaches and lovely resorts in this part of the world which will make your holiday a memorable one.