Life of people in ancient Khajuraho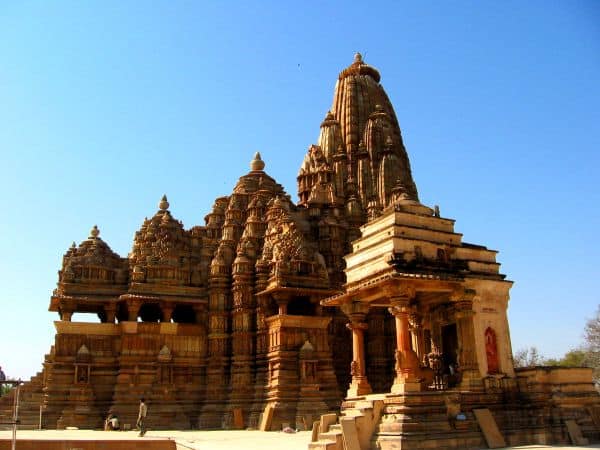 Ancient Khajuraho, forming a part of the Bundelkhand Empire under the reign of Chandela Rajputs was a progressive civilization. The people lived in a prosperous and a well administered society. They had a high regard for the divine, were intellectually sharp with a gift of talent that saw wonderful expression in temple decor and sculpting.
Sex formed an inseparable and significant part of their lives. They considered themselves descendants of Moon as their first king Chandravarman was fathered by the Moon god through physical union with a pretty Brahmin country lass Hemvati hailing from the ancient city of Benaras.
Quarries rich with deposits of granite not very far from the spot where marvelous temple architecture stand occupied the ancient sculptures, and the temple designers with their regular feed of raw materials inscribed magic on rocks incessantly. Inspiration and support provided by the Chandela nobility encouraged the fire and imagination inside the stone artists. Their vision took a finite shape and monuments of astonishing beauty were created.
Public display of sex in the shape of finely chiseled stone idols wasn't a taboo at all. Nor was their depiction directly on the outer body of sacred temples an act of sacrilege. The intent was deliberate. There was always an honest effort to establish a link between acts of sex and the eternal cosmic design unfolding the secrets of creation, propagation and continuity of the human race in the universe.
The stone idols in the act of unification was a source of education to the young children who lived as Brahmacharis ( a total abstinence from worldly pleasures)in hermitages under supervision and guidance of enlightened gurus or teachers. They spent this part of their lives in hermitages and learned from the erotic artwork about worldly pleasures which they are entitled to taste once they attained adulthood. As if the temples were the laboratory of learning and the nude statues formed the tools, specimens and equipments of demonstration.
The Hindu tantric cult had an influence on the lives of people. Their thoughts and philosophies were motivated by a strong craving to unite with the cosmic elements. They desired to freeze in stone different styles of intercourse between men and women in singles and in group encounters on temples. There is an indication that a strong desire existed among people towards spiritual liberation touching the divine. The ritual of carnal acts formed the foundation for unification of humankind with the celestial entities.