Importance of planning in cultural tourism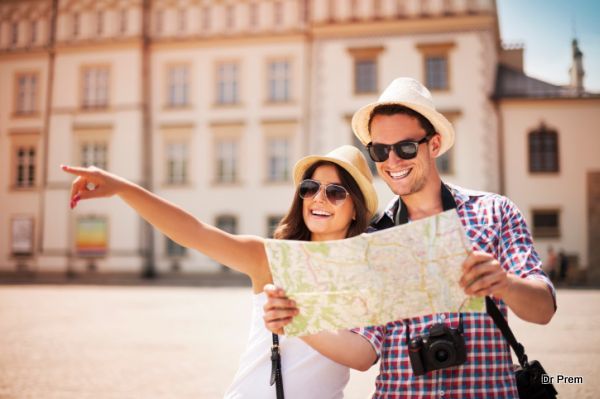 Cultural tourism can become a wonderful piece of experience depending upon how well you plan the trip. Having decided on your destination, you got to plan selection of the sites featuring cultural excellence. You tour program must be time bound and you meet your itinerary timed to match your target sites. If you are on a self guided cultural expedition, your plan premises become a tougher exercise. You need to contact with the hotels and book a room. Internet search engines coming at a mouse click help you in your enterprise.
Your next move would be to have the latest updates on the network of transportation services that will take you around the cultural sites, monuments, museums and art galleries and drop you back to your hotel. Tariffs and prices ruling the market should be collected for estimating your trip expenses, which is perhaps the most important component of your tour plan. Without a lucid estimate of the financial outlay you won't be able to move an inch.
If you can keep your trip plan well ahead of your actual departure, you got to reap benefits from 'early bird discounts' on your flight fares. However, your departure schedule cannot alter. Planning your tourism would mean fixing a rudder atop your cultural cruise. Without this guide, you are certainly going to find yourself in a big mess waiting at the end of your aimless venture.
The company you have on trip is important. Plan to have people with appreciation for culture. Even if you prefer to be a loner, take your fiancé, you will have a great time amid romantic settings, ruins and ancient monuments echoing off whispers from the past. It would be packed with thrill reminding you of the worth of every dime spent and efforts put to planning!
Exposure to cultural tourism most assuredly enhances your intellectual potential. The need to retain what you saw and heard in and around exposure points is crucial. Apart from your camera capturing visual records, what your entire learned trip guide had to say needs preservation. Plan to carry a voice recorder. This will be of great help after the trip is over.
If you have decided to make your trip through a tour operator, your planning would be taken care of nevertheless, still you need to plan on certain issues on personal level. Importance of the right selection of tour operator or agency is evident. Based upon the credentials, you should choose the operator. Get yourself updated on the operator's package fee. This will figure in your master budget of your trip expenses.
Prior to your cultural tour, it is very important to decide on carrying fund for expenses. Trip through operators would mean you need to pay before. Therefore, the need to carry huge volume of cash is diminished. However, try to carry as little liquid cash as possible. Carry debit and credit cards instead. It would be a safer option.
Planning your tour in the right season is important. Cultural events and ethnic festivals are generally timed during a particular month. In India,  several cultural meets and ' melas' are seasonal. Gangasagar Mela and other folk festivals bring forth the traditional cultural shows. These are just amazing to watch, and you must plan your trip targeting the season to catch these rituals and cultural festivals in full flight.
However, planning is not enough. Setting unrealistic targets would land you nowhere. Draw up plans those are down to earth and feasible for cultural tourism. See that they can be implemented with ease allowing enough leeway for the unforeseen.