Why cultural tourism matters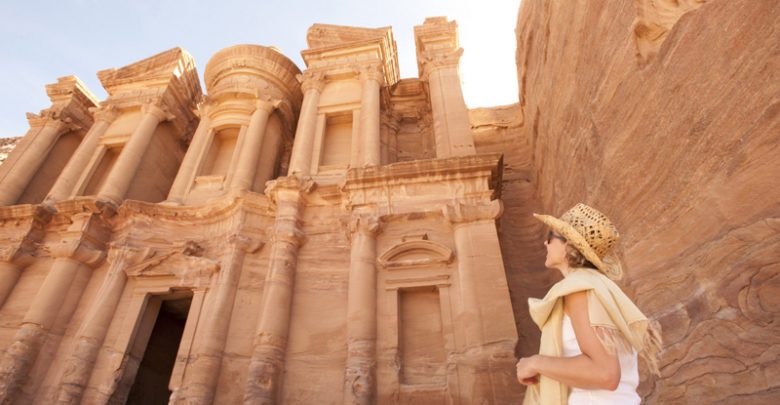 As we are social animals, we cannot afford to stay cut off in isolated islands. Moreover, as we are endowed with intellect as well, we need to interact with other members of the society both alien and local to feed our intellectual needs. Cultural tourism provides a gateway across which we get the necessary feedback on our cultural quest.
Tourism connected with a constructive search for alien culture as in other niche areas is a breeder of money. It consolidates the economy of the host nation, generates employment, mobilizes funds of upkeep of sites of cultural landmark, helps oil the wheels of local business in and around the historic sites. It makes the tourist happy acquiring money's worth of pleasure. It commands a significant share in the tourism industry. It keeps all connected with cultural tourism happy and highly interactive. This is something beautiful and goes a long way quenching our passion for needs higher than that of just food, clothing and shelter. Knowing a culture beyond the border of your nation is like knowing your next door neighbor.
In absence of this awareness, we find it hard to move ahead. Besides, cultural tourism has an immense educational value. In Paris, the fashion capital, a centre for perfumery and a renowned cosmetics centre, the fiery obsession to be the leader in the world of chic style setting benchmarks had taken the world by storm. It is an eye opener for the fashion world to be conversant with the vogue and culture of the French that rules the roost.
Tourism itself is global by character. Working in this sector initiating its growth would obviously mean coming in contact with people nurtured in a very different background and from diverse culture. You cannot afford to be blind to their ideas and preferences guided by a different cultural essence altogether.
It is in fact a cerebral highway for a two -way traffic. The cultural swaps that you have form the core strength of cultural tourism. However, it is not always the bright and happy picture that cultural tourism brings forth. There are rivalries and attempts to impose cultural supremacy, exhibition of flaunts and derisions and a share of other necessary evils to go with it.
But, refinement in culture will not see the day of light unless put to a competitive test against other cultural benchmarks set by alien nations with well attained sophistication and cultural backgrounds. Cultural tourism exposes the tourist and his family to edification specifically the accompanying kids with an impressionable mind. They are keen observers and often found surveying relics, monuments and the inscriptions on display and museum exhibits with rapt attention. This is a colossal value adding exercise, which the confinements of classroom teaching fail to impart.
Visual impacts are instantaneous and profound. And to cap it all, presence of a resourceful guide would work miracle. Your children would learn a lot from field experience and cultivate a distinguished attitude towards life which is in fact a product of good culture. Mostly, it is our probing mind and inherent appreciation for creative beauty all set to uncover the secret wonders of an alien culture that upshots in cultural tourism.
Like food and water satisfying our physical needs, cultural exploration meets our academic needs. There is much truth in the notion that cultural tourism provides the right kind of fodder for our intellectual appetite.
Key drivers of cultural tourism
Guide to essential components of cultural tourism and countries promoting it
Do's and don'ts in cultural tourism
Best practices to be implemented in cultural tourism
Travel and tourism arrangements in cultural tourism
Things to do post cultural tourism
Preparations for going on cultural tourism
Importance of planning in cultural tourism
How to get more information on cultural tourism