7 Unique and Inspirational Eco-Friendly Hotels In The World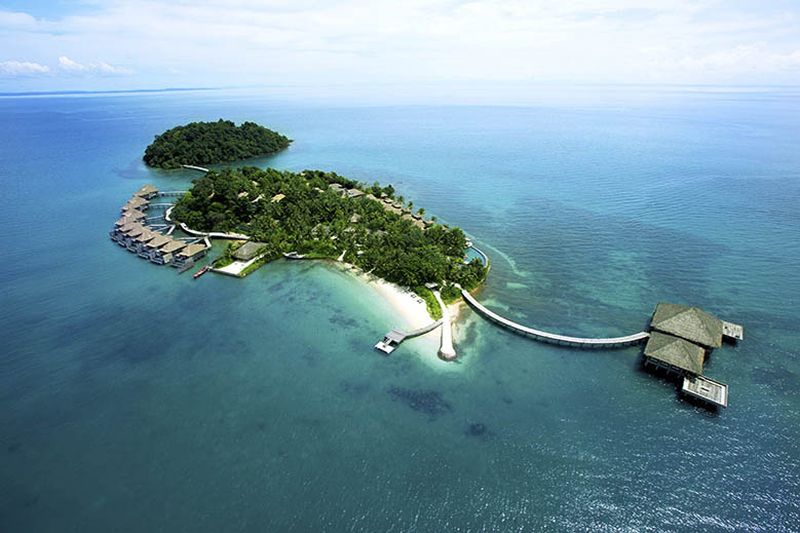 Conscious travel to keep planet earth clean and green is growing. Going by this contemporary rage, hotel selection focuses on elements ensuring a sustainable travel experience, leaving a minimum carbon footprint. To cater to the growing demand of conscious travelers, various hotels are coming up with innovative ideas. These hotels are emphasizing over energy efficient lighting, special acoustics, and thermoregulation systems. Here we list few great inspirational eco-friendly hotels in the world that promise you an eco-friendly stay.
Marataba Trails Lodge – One of the leading inspirational eco-friendly hotels in the world: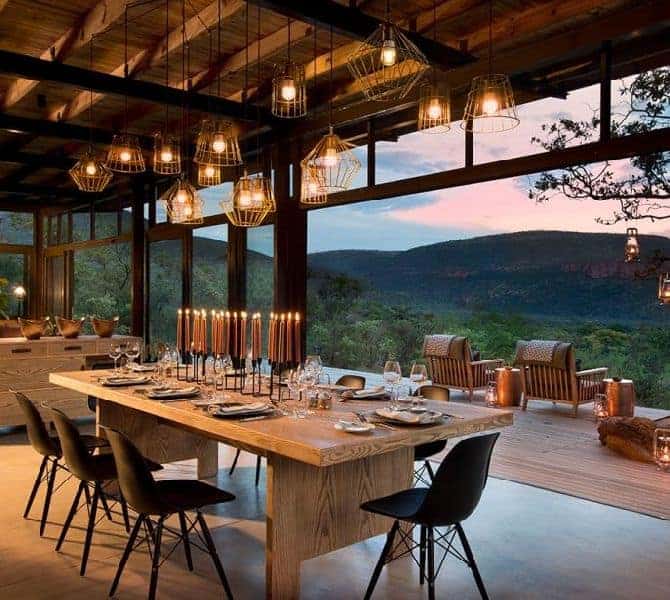 Image Source: marataba.co.za
Located in Marakele National Park, South Africa, this hotel is set amid serene wilderness far from the city grind.  Just at a short drive from Pretoria, one would discover a unique mix of eco-friendly hotel ideas in this lodge. You have the canvas roof over your head with an unrestricted view of waterfalls, dales, and Marakele National Park. Not far from the lodge lie the attractive sites of Kransberg mountain ranges. Accompanying it are the remains of the Iron Age civilization that once thrived. Power is drawn from the sun aborting any chance of carbon emissions.
Hoshinoya Karuizawa- Nagano Prefecture, Japan – A premier energy-resort: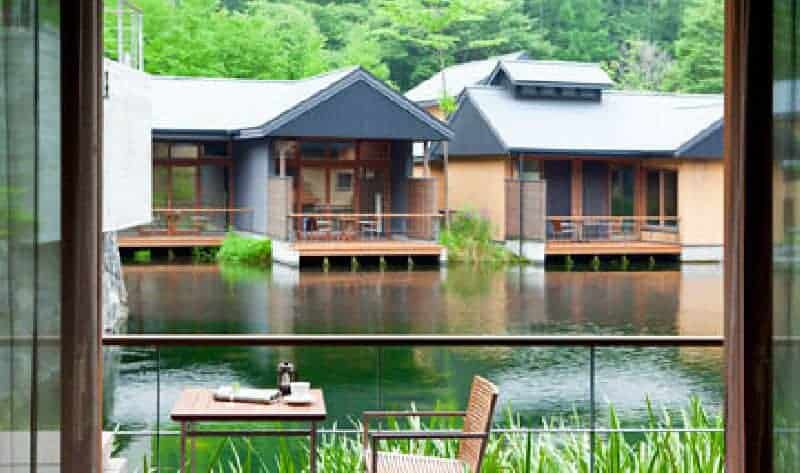 Image Source: hoshinoresorts.com
Located near Tokyo, one can easily count this hotel as one of the most inspirational eco-friendly hotels in the world. The resort has earned a special fame for the Hot Spring bath which enabled many notable writers by bringing out their creative best. The hotel's design and decor amalgamate seamlessly and beautifully with the environment. It all happens with a touch of class and finesse.
High ceiling windows, neutral colors, and unbroken lines captivate your attention. Natural indoor stone bath and sauna, as well as an open-air bath, gratify your senses throughout the vacation. A recent addition has been a communal bathhouse fed by mild alkaline water. You are embraced by an idyllic setting inspired by century-old trees and the flowing river rising in the distant Mt Asama.
Hix Island House, Vieques, Puerto Rico exemplifying sustainable lodging: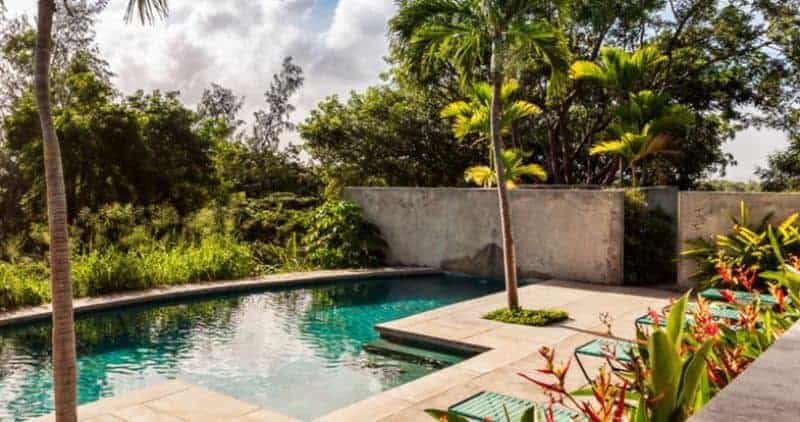 Image Source: hixislandhouse.com
Taking into account the emergence of quality sustainable hotels around the world, Hix Island House would rank pretty high.  Located far away from the bustling capital city of San Juan, the property is an ideal abode showering you with all goodness that nature has in store. Conceptualized by the master architect John Hix, every living quarter (or casas) is strategically constructed to tap the cooling effects of the blowing trade winds. His mind-blowing eco-friendly hotel ideas are reflected in the usage of natural bounties for construction and the solar-powered guest house Casa Solaris. Opportunities exist for attending outdoor yoga-classes right amid the unspoiled nature.
Proximity Hotel (North Carolina) – The greenest hotel in the US: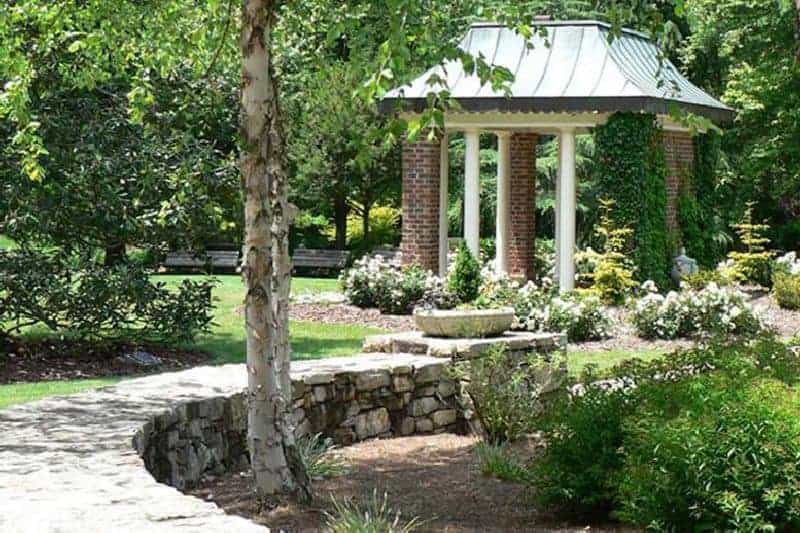 Image Source: proximityhotel.com
Undoubtedly, Proximity Hotel has to be counted amongst other inspirational eco-friendly hotels in the world. Located in Greensboro, the hotel features 100 solar power panels on its terrace, an elevator serving the twin purpose of transport and generating power, and geothermal energy for the freezer too! This 147 room LEED platinum rated hotel is simply a vacation excellence of epic heights.
The rooms and suites are built in a loft style with floor-ceiling casements allowing enough light and air. In-room dining facility, filtered air systems, soaking tubs and a plethora of artwork from local talents are other notable features highly appealing to the guests.
H2H Hotel, California, US exemplifying eco-friendly built: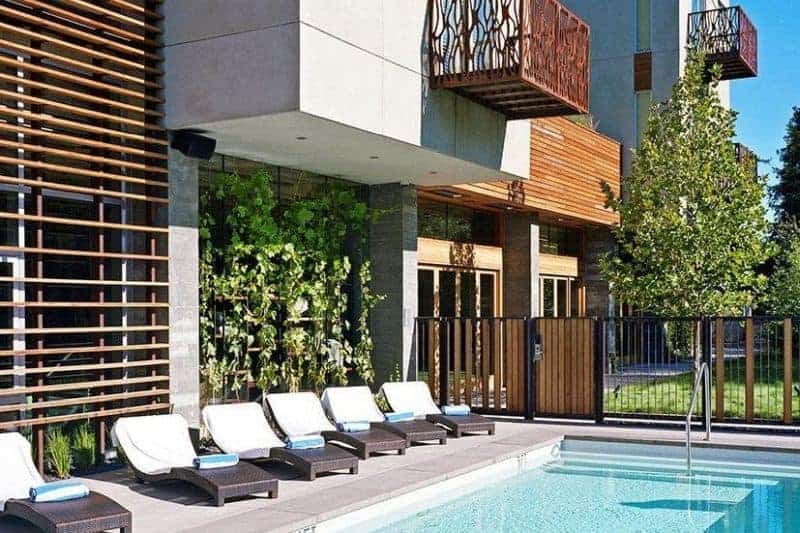 Image Source: stylist.co.uk
This hotel has stunning tourist popularity for its unique eco-friendly design. Innovative eco-friendly hotel ideas have gone into the creation of the concave roof coated with a dash of greenery through which ambient light seeps in. The water in the swimming pool and heating systems installed in 36 elegant rooms are all thermally treated by rooftop solar panels. Rooms are furnished with tasteful decor where bamboo flooring, chemical-free rugs, and organic bathrobes inspire a healthy and hygienic stay.
Andaz Maui at Wailea Resort, Hawaii epitomizing luxury amidst sustainability:

Image Source: maui.andaz.hyatt.com
Hawaii's first LEED approved hotel radiates ultimate luxury. This makes it truly one of the most inspirational eco-friendly hotels in the world.  Located on the crescent shores, this hotel features a sustainable design-excellence with serious emphasis on waste reduction, controlling detrimental radiations, and energy and water conservation. Solar panels, motion sensor lighting controls, and paltry flow plumbing devices are all installed to set the seal on an inspirational and eco-friendly stay.
Song Saa Private Hotel, Cambodia committed to sustainable development: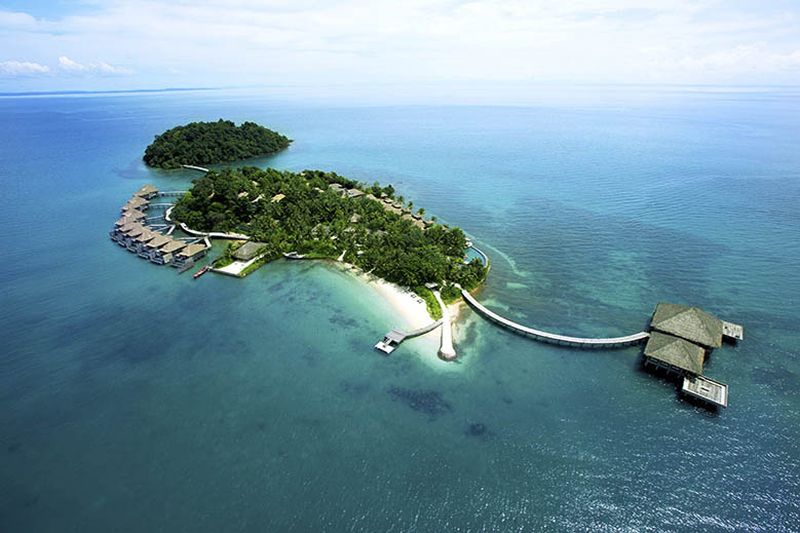 Image Source: s3.amazonaws.com
This eco-friendly hotel with 9 stunning overwater villas, 18 garden and beach villas justifies its name meaning 'The Sweethearts'. The visionary owners, highly committed to environmental sustainability envisaged this cozy stay, which is famed for its impeccable service and delectable cuisine. Song Saa, with a great assortment of overwater bungalows, honeymoon resorts, and beach retreats in Asia also promotes projects like building a solid waste management center for the wellbeing of the surrounding communities.