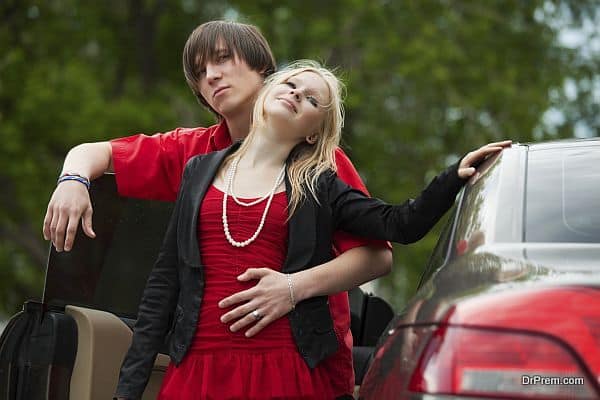 A love relationship starts when two individuals fall truly, madly, and deeply in love with each other. Everything seems so beautiful and life seems to be blissful. Both the partners in a relationship like nothing else as much as they like to spend time in each other's company. The mere thought of meeting each other make them feel butterflies in the stomach and some even dream of meeting their beloved every day.
However, many people complain that the true, mad, and the deep love that they experienced at the start seems to vanish as years pass. The intensity of romance and passion dips and the craze gets lost. Some couples find this phenomenon to be very frustrating, while some others try to put in all efforts to bring back the initial amount of passion and romance in their relationship. It is very much possible to keep passion and romance alive in love relationships even after years. Click through to find out some ways that can help you do so:
Use simple gestures to express your love
You need not indulge in extravagant ways to express your love for your beloved, as all it requires are simple gestures that can make your partner feel good and keep the love and romance intact in a relationship even after many years. You can write small chits and keep them under their pillow, text them pretty often in a day and express how much you love them and care for them. When you are away from home do call your partner and express how much you miss their absence.
Put in efforts to make life interesting
Both the partners must try to ward off the "I am bored" phase out of their love life. Boredom is one thing that can eat away the happiness and charm of a love relationship. Therefore, both the partners should think of ways to make like more exciting and interesting, for instance both partners can develop a hobby, can go for adventure holidays, or can indulge in any other way that is a source of happiness for both the partners.
Arrange for an intimate time
Time today is so busy that it keeps everybody overly tied up. This is one major reason that people complain is responsible for their disrupted love life. Make it a point, no matter how busy you are, do take out time everyday to spend exclusively with your partner. Both the partners should go together on morning walks, come back and have a shower together, sit in bed for some time and praise each other, and then go for your respective works. Take out time for some intimate moments at night as well. Do this every day and you will never experience the loss of romance and passion in your love life.
Communicate
Lack of communication is another major reason that contributes big deal to make a relationship devoid of romance and passion in the long – run. As a relationship starts, everything seems magical and even if there are certain flaws in partners, each tries to cover them up because the level of adjustment is quite high in initial days. However, after some years the partners start taking each other for granted and start finding more and more faults in each other. Besides this, the level of adjustment also starts dipping. Under such circumstances, if the partners do not communicate in a proper manner, the complaints keep on stacking and the frustration keep on increasing, and someday or the other it bursts and the outcome which comes is even worse. Therefore, whatever the problem is, whatever complaint you have against your partner, make it a point that you discuss it that very day, which would help you keep passion and romance alive.
Summary:
It is just a myth that passion and romance vanish in long term relationships, as with a few gestures and efforts ultimate passion and romance can be kept alive in a love relationship forever.