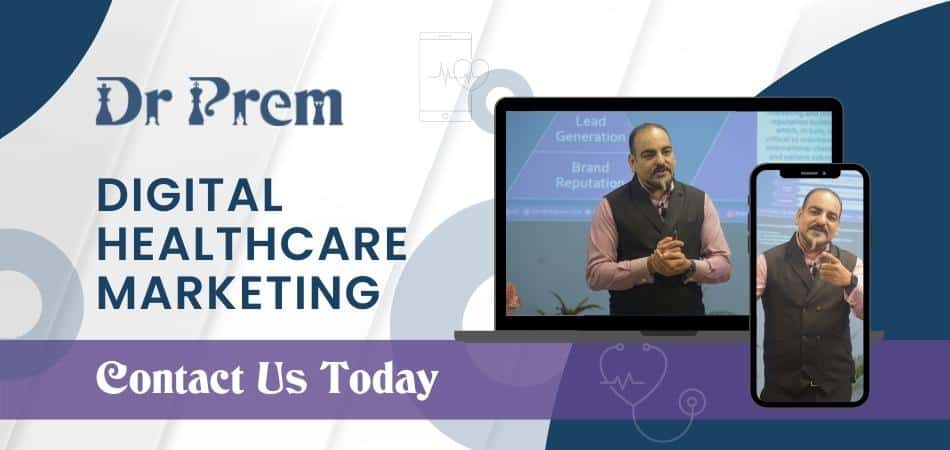 How to lay off employees as a small business owner
If you own a small business, you must have grown close to your employees. As there are few people who work for you, you naturally become attached to them. In times of financial difficulty or if you are planning a change in your business, where some of your employees would not be needed, then you have to lay them off. It will be a tough situation for your employees, as they would become unemployed. Here are a few tips on how to lay off employees in the best way possible:
How to lay off, hire and manage Stress of Employees
Review the lay off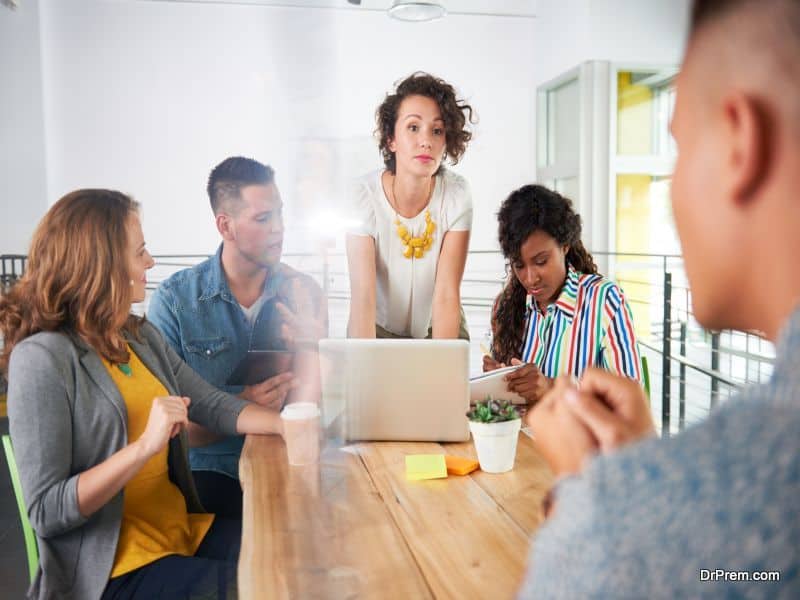 If you're in a small business, there would be budget cuts sometimes, as the big order that you were expecting did not come through. Sometimes you may have to lay off family members or a friend which makes the situation trickier. It's crucial to review whether the layoff is truly required or not, or is it an impulsive decision.
Check to see if the decision to lay off employees is necessary. Maybe you could assign them other responsibilities with less pay. Make sure that the decision to let go of some of your employees is well thought out.
Compassion is key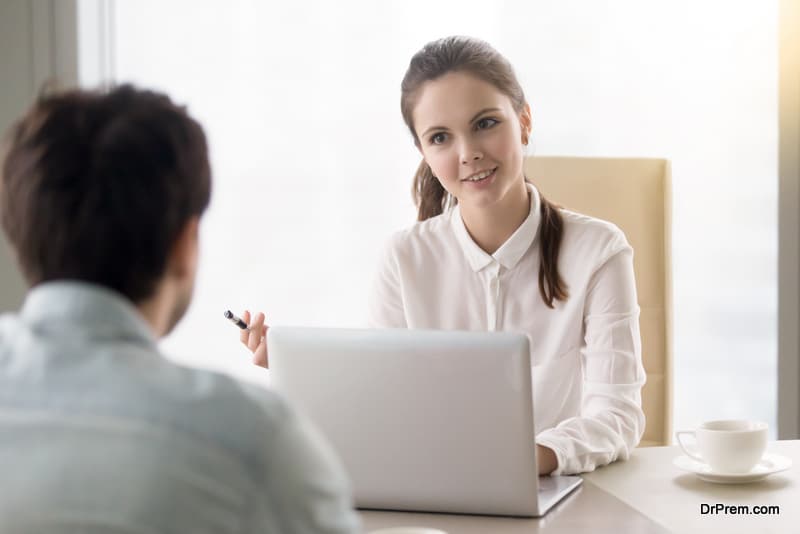 While communicating layoffs in a small business, you must be compassionate. Losing a job is emotionally and financially devastating, especially for those employees who have worked sincerely for you. You must make the effort to do everything possible to smooth the process.
If you can afford it, offer severance pay when you lay off employees, so that your employee can survive while finding another job.
Usually, in times of economic downturns, people are laid off according to seniority, i.e. the employees who have the highest salaries, or the newest employees. Whoever it is you have to say good bye to, due to whatever the criteria, the process of communicating layoffs has to be sympathetic and gentle.
Honesty is the best policy
Be honest about the reason for layoff. The reason might be poor performance, poor hiring judgment on your part, financial reasons, absenteeism, etc. If it is because of poor performance, then the employee needs to know where, when and how he went wrong, which might help him do better in another job. He might realize that he is best suited for another kind of job, according to his skills and qualification.
If you have to lay off employees due to financial constraints, let the employees know that, rather than putting the blame on them. The criteria could be anything, but you ought to be honest, so that your employees can handle the layoff in a stronger manner.
Be honest with rest of your staff, as to whether would be any further layoffs. You have nothing to fear that you would be swamped with resignations of employees who found other jobs, if they see that you have helped the ones you laid off get employed again. Some companies retrain and enhance the skills of laid off employees, helping them to find their feet in a competitive job market.
Offer help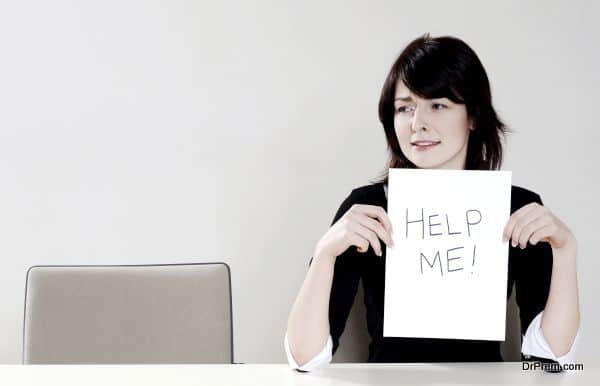 If three months' severance pay is beyond your capacity at the moment, then offer to help in other ways. Give them good references which would help them get good jobs in other companies. Praise their accomplishments which would be of great help during their job search, and help to keep their morale high. You might try to place them in bigger companies, give them counseling help or put them in touch with job consultants.
Be quick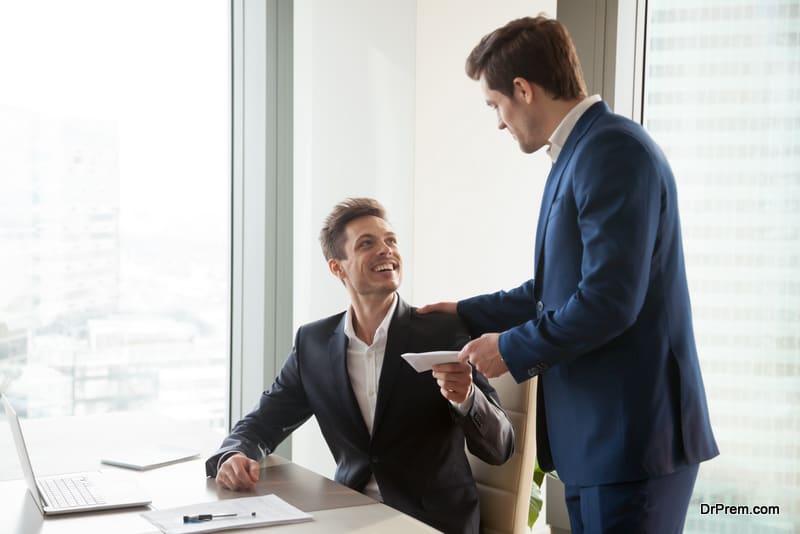 Though you have to be compassionate, when you lay off employees, you have to look out for the security and safety of your business. Keeping this in mind, you have to ask them to collect their things that very day. Some employees might bear grudges and sabotage your computers and other material, and some might react violently out of sheer shock. It will be sad for most employees to know that they are being let go, but spending more time in the office may be even more disconcerting, as they would have to spend time with those who still have their jobs.
Choose the right day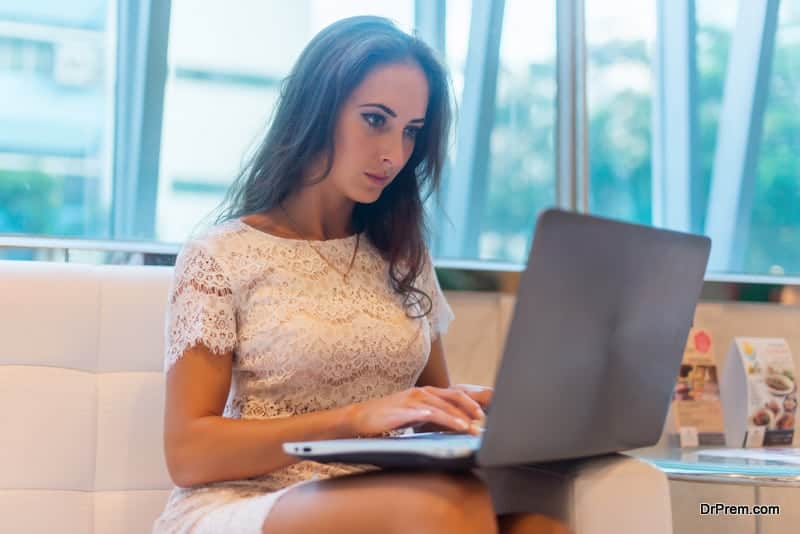 Friday is considered to be a better day in the week for dismissals. This will give time for the employee to absorb the shock over the weekend. They would have to share the news with their family too, who would also be able to handle the news better when they do not have to work on the weekend. The employee may be able to strategize his next move on the following Monday, and without losing time, look for another opportunity.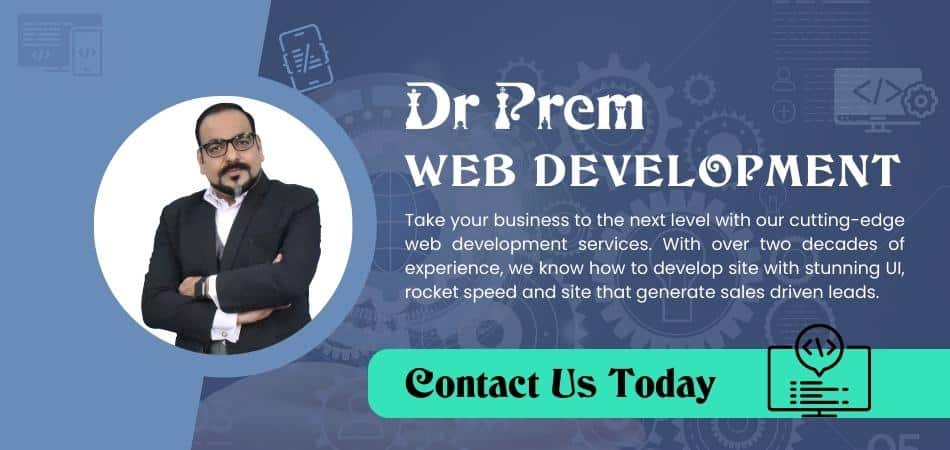 Never show anger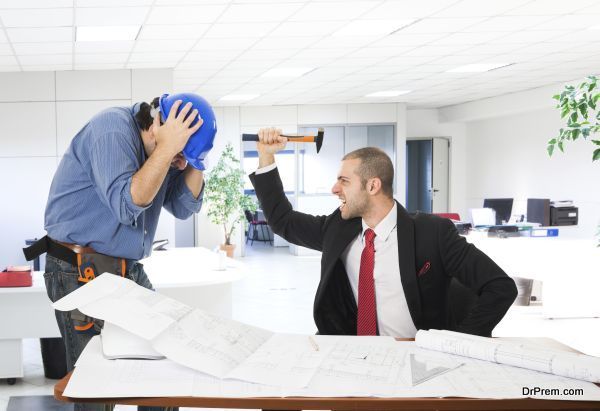 Good reputation you have built is a priceless asset for your business. If you are angry (maybe justifiably so!), you should never be angry while dismissing someone, or show your disappointment. Some global giants have found the hard way that employees who were unhappy with their inhumane termination, expressed their anger on the net, leading to huge financial losses. As you are a small company, you may find it harder to recoup from any loss of business due to disgruntled employees.
Keep a control over your anger, and all other negative emotions associated with it. Always control what you say, or else you may be embroiled in a legal lawsuit later. Even if the employee may be responsible for his/her termination, you should maintain your composure and bid a polite but firm farewell. A harsh send-off will create bad memories for your employee, who may retaliate by leaving poor reviews about you.
So, if you cannot give glowing references when you lay off employees, at least write a good reference for him/her.
Do not oppose unemployment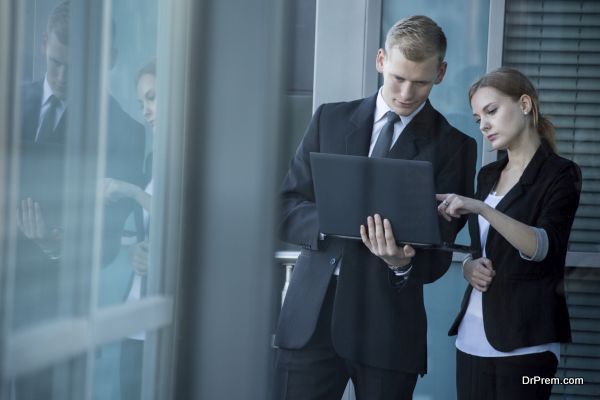 If the decision to lay off employees was a business decision, and had no bearing on the employee's performance, then you should not make the dismissals look like behavioral issues, even though you may have to pay more unemployment tax.
Do not ignore your emotions – you may be feeling sad, disturbed, conflicted, confused. If you have made the decision to let go due to strong reasons, then you should not feel any guilt, though you would feel sad. Providing ex-employees support and encouraging them to stay in touch on a personal basis would help to make the process easier for all involved.
Simple hiring tips that can help small businesses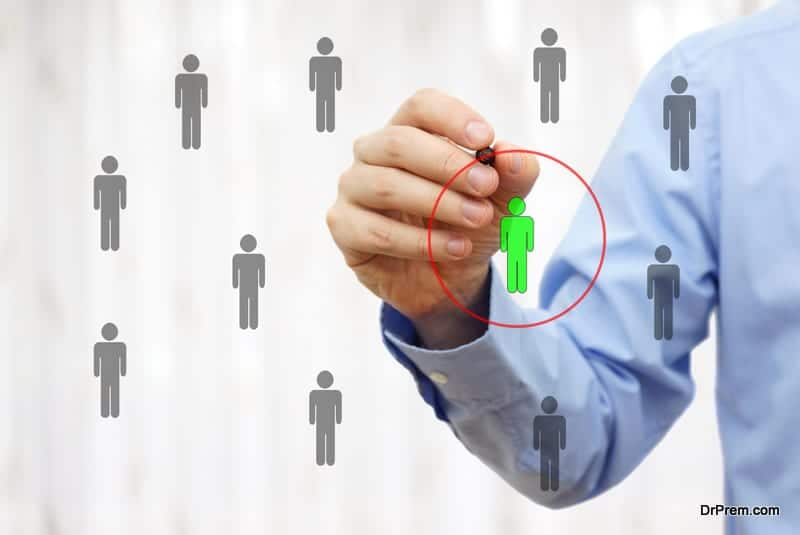 Small business owners have limited monetary resources, yet for taking care of the different aspects of business development, administration, production, marketing and promotions they need expert workers. Most small businesses prefer hiring freshers as they cannot demand high wages.
Freshers are eager to please and work hard but if they do not have the right skills then they will fail to complete the tasks you assign them. Hiring new employees take both money and time. That's why while hiring small business owners have to be cautious and careful. In the following you will find out some tips and tricks for hiring the most suitable employees for your small business.
Give precise information
Job seekers generally use some particular keywords for finding jobs that match their skills. You will have to define the job using accurate keywords and describe the positions properly. This way you will only attract applicants who meet all the required specifications. Also mention the qualifications and special skills that an employee must have for a particular position. Startups generally employ few employees and treat them as team members. The growth of a startup gives employees a chance of growth. Explain to the applicants that they may have to shoulder more responsibilities in the beginning than mentioned.
Take your time

You will have to devote time for hiring the most eligible employees. It may take a month before you find someone suitable. As you are new in business applicants with less skills and low qualifications may apply for the posts. You will have to sift through the applications and shortlist the most suitable resumes. After this you will contact the short listed candidates. It is a good idea to take a telephonic interview before you ask candidates to come over as this will help in saving money and time. Schedule an hour everyday for sifting through applications and answering mails.
Find the best talent
Despite being a small company you still deserve the best available talent. The wages and salary packages may be less attractive but you can compensate for it with a homely ambience and caring attitude towards the workers. Advertise your amazing working ambience and give special perks to employees. Let them take work home or finish some tasks from the comfort of home itself. Also let them bring their kids or pets to the office if there is some problem.
Compatibility with company culture
Every company has a pronounced work culture. Though skills do matter but personality of the candidate and attitude are also matters of importance. While hiring you should look for a candidate who is compatible with the other members of your company. He or she should have a beautiful personality. If the newly hired employee fails to understand or value the work culture of your company then your business will suffer. Also if you are hiring for several different positions then checking the compatibility levels of employees who will be working together is very important. During the training make your values clear to the employees.
Be on the lookout
Never stop looking for talent. Go to conferences and trade shows where you may meet young and budding talent. Talk to such talented individuals in person and give them your company's card. Invite them for trainee posts or an interview. Also search websites and keep an eye on social media platforms like Linkedin for finding a suitable candidate. Hiring someone who does not fit the bill will put your company in greater trouble than paying higher wages.
Small businesses find hiring a stressful task as they have limited resources. Write clear job descriptions and shortlist candidates before you ask them to come for interview. Checking compatibility with company culture is also essential.
5 Ways small businesses can employ to bust stress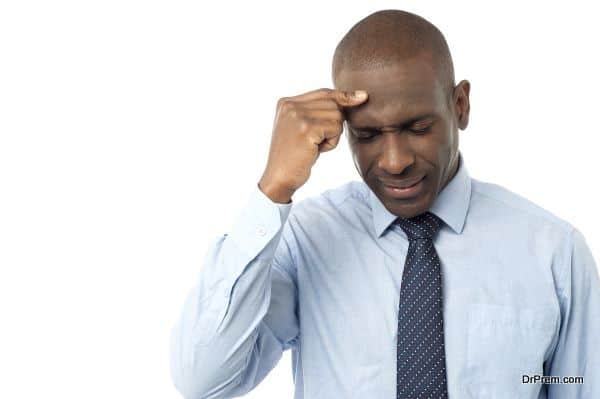 Working individually and in a time bound environment sometimes turns out to be distressing for the owner. Compounded with it are hassles of day to problems in order in the ordinary course of running a business. All these things bundle up and make the individual distressed and even alienated from his job. This breeds lethargy and mundane attitude towards work, which in turn will affect the business and the employees. This scenario is certainly not a good one if your business should grow and prosper. Stressbusting is important, let's take a look at some methods entrepreneurs can employ to get rid of stress:
Earn respect and confidence of your workers
Inculcate some managerial traits in your personality. Remember that you are the owner of the business and that you are the pivot around which your small organization works. Employees look up to your for inspiration and action. If you mess up managing them or that you are found in a pitiable state, they will not perform well either. Many problems can be traced to the inability of a boss in displaying leadership and authority. Try to win the confidence and respect of the workers by way of your behavior, attitude and working style.
Distribute work
Parcel out the work into smaller chunks and distribute it among your employees. Instead of supervising all the work yourself, train one of the better and trustworthy employee and delegate some responsibilities and supervision. Alternatively, for some time consuming and tedious work, you can hire part-time or freelance service of someone. You might actually manage to avail the services of an expert at a comparably lower cost using this method. This way, you will be able to save both time and energy for other activities and cut down on stress level.
Time management
Most of the times it is not all about work load and scantiness of time but poor management of time. Keep track of the things you do and the time that is spent in completing general tasks. Much of our time is wasted in doing those things that were not necessary at all or that could be dispensed with. Talking to your friends over phone or chatting with them over social media takes away much of our time. Check out for distractions and try to limit them. Keep your hobbies and pastimes for holidays.
Stick to your routine
Discipline is a big contributing factor in growth of a person. So keep a disciplined life and do not deviate from the routine you have set for yourself. A big catastrophe will certainly befall you if you take a day off just on the insistence of some family friends who are visiting you at home or cancel a meeting with your employees in order to party out with your friends. All this exposes your laidback attitude towards work. This also leads to building up of task to be done and resultantly increases stress.
Do not overwork
Over working only stresses out the body and builds up anxiety in an individual. Irritability and sluggishness are the obvious fallouts. Keep your mind fresh and vitalized with off time hobbies.
This will bring down stress level and keep you invigorated. You don't have to work yourself to death, but you have to manage and balance work and personal life.