Long gone are the days when you could carry your business forward without using any software or tools. The market today has become so competitive that even if you have something as simple as a food joint, you need to have at least your own website and app. And these too would only help you to stay in the competition, but if you really want excel, you have to involve other technical aspects like growth hacking, which the other businesses don't.
What is growth hacking?
Growth hacking is a relatively new term, and it got popular only recently, so there's a possibility that you might have not have heard of it. It encapsulates all the possible strategies that a company might employ with the sole purpose of growth. Everything from Inbound Marketing to Social Media Strategies and Text Message Marketing could fall under Growth Hacking. The term is especially popular among the budding startup whose sole aims to grow as much as possible within limited budgets.
Why you need growth hacking platforms like Erxes?
1. Manageability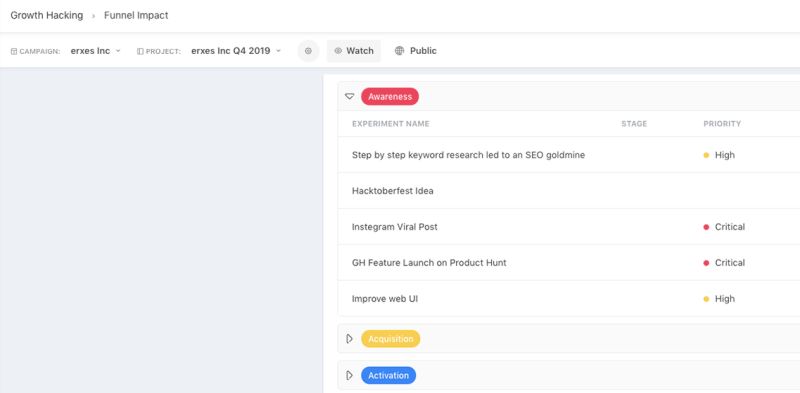 Growth Hacking involves multiple aspects, and no matter how technically brilliant your company's staff is, it is impossible to separately focus on each of these aspects. The only way to keep the task within the bounds of manageability is by using aplatform like Erxes to handle all.
From Task Management to User Tracking, Lead Generation, and Marketing, Erxes provides with all the basic services that you as a Growth Marketer would ever need.
2. No Need for Highly Skilled Employees
If you have a small or medium scale firm, which is on a tight budget, you don't want too many people working on Growth Hacking. The same applies to the number of platforms that you use. You don't want too many platforms. Having a different platform requires that every employee of yours has expertise in multiple platforms, which is rare, so you might have to pay much more to get highly skilled employees.
With Multipurpose Growth Hacking Platforms like Erxes, you easily overcome this shortcoming. You can have all your employees easily master all the tools of the platforms within a very short time. This would help you save time, and you won't even need workers with exceptional technical knowledge.
3. Communication Within the Tools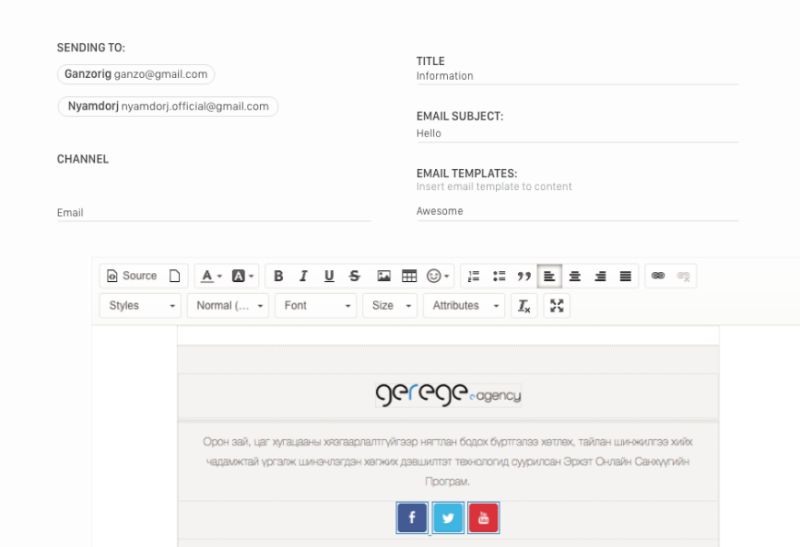 When it comes to Growth Marketing, you are bound to use different tools. First of all, you need to share the variables within the multiple tools that you are operating. This would help you in a better analysis of the overall growth of your business. In addition, it'd also make sure that it is easy for one aspect of your business to get information from another aspect.
For example, if you have a streamlined way of communicating between the variables that you use for lead generation and the ones you use for marketing, it'd greatly simplify your task. But when you are using different platforms to for both the functions, either you would have to look for compatibility or you would import the variables manually. Both these methods could become laborious and are prone to error.
However, when you have a single platform like Erxes with streamlined communication within its tools, the task becomes much easier, and you don't have to worry about the error as the human element is minimized in the task.
4. Communication Within Staff
Just like communication within the tools, the communication within the staff is also very important. When your Growth Hacking Platform doesn't allow to communicate within the platform, you might have to share things over Messengers or E-Mails, which further open up the task much more complications. Either you have to make sure that the platform is compatible with the messaging or mailing service, or you have to choose a platform that has its own messengers.
With Erxes you don't have to about employee communication at all. You can let go of all your messengers and even calling software, as Erxes provides all these services. It has a Shared Team Inbox, Built-In Audio/Video Call and much more.
5. Understanding the Tools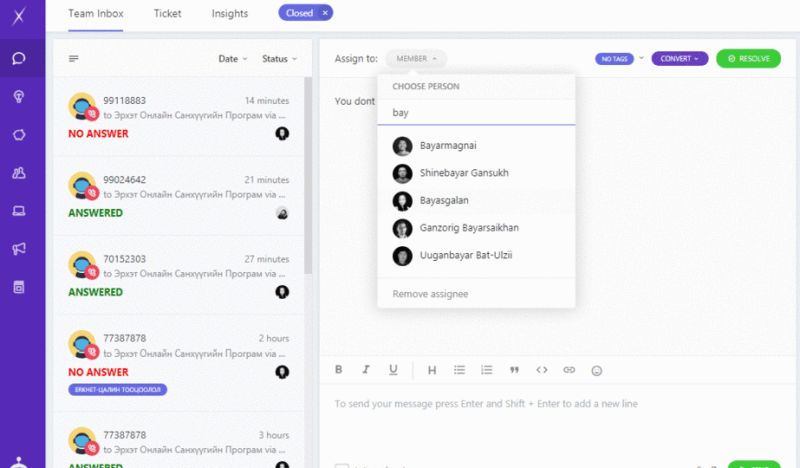 There's hardly platform that you can operate without any technical knowledge about its tools. When you have multiple platforms at your disposal, you'd need a separate tutorial for everyone. Moreover, if the platform is too complicated, you might also need pay for the tutorial, which are more likely to be very lengthy too. But when you have a Small or Medium Firms, this might not be something that you could afford. So, it is better to have platforms like Erxes, as not only it's very easy to understand, you'd also find all the tutorials on the website of Erxes itself and that too free of cost.
6. Cost Reduction
Buying multiple Growth Hacking tools could play havoc with your firm's budget, but when a single platform serves all the purposes, you save loads of money. In this, Erxes goes one step further. It allows you to all the services free of cost for up to 10 employees. As the owner of a small firm, this is much more than what you might need.
Final Words
There are also many other factors like trust and language compatibility that would make choosing a single Growth Hacking Platform like Erxes a win-win choice for you. So, if you are looking forward to the growth of your business, register today on Erxes.io.