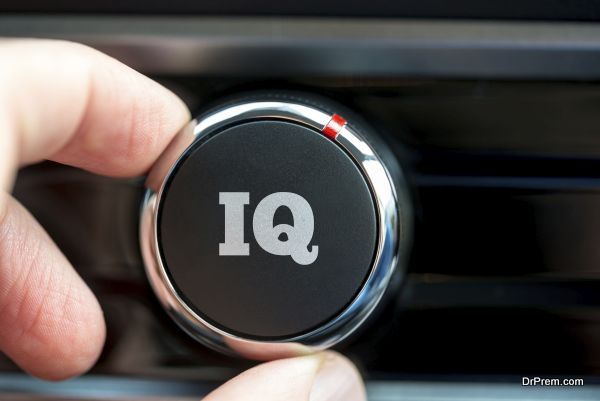 IQ is nothing but intelligent quotient and is an evaluation of mental ability or comprehension speed. It is a scientific evaluation of your intelligence and is inferred from general knowledge, ability to solve problems, spatial imagery memory and mot more. Native intelligence levels has restricted levels whereas recent studies and research has opened up that IQ levels can be enhanced and is possible through certain factors.
Work IQ is what an individual should possess with skills and talent a company is hunting for, for full time employment. One needs to enhance their skills by working hard to achieve their goal. Let's run through a few factors which explain the tips to enhance work place IQ.
Need to improve work IQ
It is vital to improve work IQ, when you're about to land a job. When work IQ is considered depending upon the field an individual chooses, training can be pursued. Technological applications are one main area where learning process is required. The individual should be ready to run the race as an employee with right attitude, dedication, knowledge and ambition. Analytical and problem solving skills are other aspects where the individual needs to focus on. Work IQ is mandatory to achieve and shine at workplace. So it is mandatory for an individual to understand what a work place requires and what qualities an individual should possess to raise their intelligent quotient.
Choosing factors to improve work IQ
There are plenty factors which helps to improve work IQ. Heredity and environment are the basic factors which are involved in this session. When work IQ is taken into consideration crystallized intelligence which means the astuteness of knowledge he possesses is a factor, thinking skills such as reasoning as well as problem solving ability, visual intelligence is another where an individual is able to control visual images and solve issues, cognitive efficiency which is the mental ability for reading, writing, scanning and more, working power of memory.
Check important materials which help you
When you have initiated your task for enhancing work IQ the first step is to hunt for materials which boost your IQ knowledge. There are numerous sources which assist you in improving your work knowledge. The primary source is the web which holds almost all materials required to raise your IQ level for work. There are online tutorials and courses which are free completely. Other sources are classes conducted by private concerns who educate individuals with required knowledge for work environment. Number of projects and other activities are offered to individuals to train them and make them expert in the field.
Gaining feedback from time to time
To get to know where an individual makes mistakes, it is mandatory to gain timely feedback. Feedback can be a beneficial way which helps one to improve and rectify his mistakes. With the help of feedback an individual can work on areas where improvement is required and enhance work IQ skills. By doing so he would really excel in the same field and achieve more.
Practice and works out more
To enhance your IQ, make sure to practice and do more of work outs related to the subject. Your workplace skills cannot be learned in just one day, so it is important to identify the required skill, do a lot of research and work on it harder to obtain it. by this way your work place IQ can be enhanced.
These are few aspects which can be followed in order to enhance work IQ. There are many methods and procedures to be followed to enhance work knowledge. By following these tips, an individual can gain the apt knowledge and enhance his work IQ, which further leads him to achieve work goals and catch a heightened position in the organization.
Read through and follow these ideas to improve your work IQ and be talented in your work place. Also suggest and help your dear ones to reach great heights by raising their work IQ.