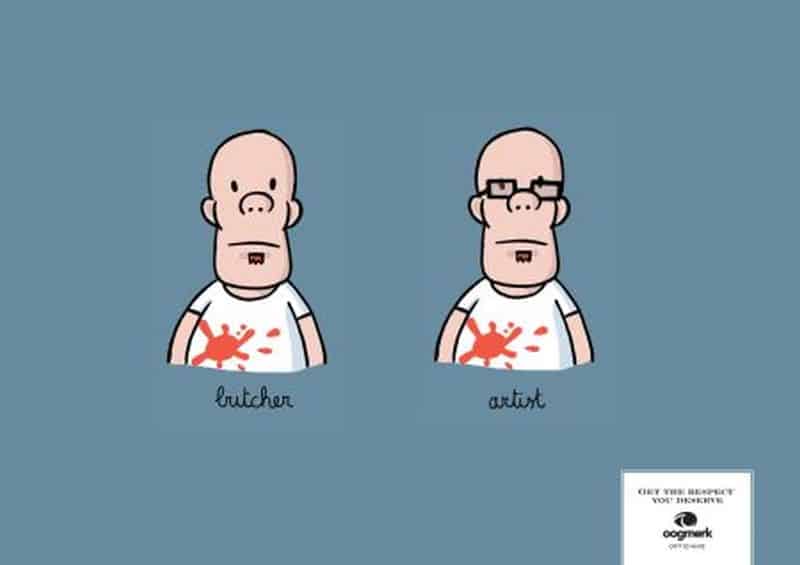 If your eyes are the windows to your soul, spectacles must be the curtains. They allow you to project your soul the way you want to. So, if you happen to be the reclusive type, you can wear thick black sunshades and avoid any glimpse into your soul. This is one of many purposes that specs can serve for you. The following advertisement perfectly illustrates how wearing sunglasses completely transform your personality.
Advertisement by Oogmerk Opticians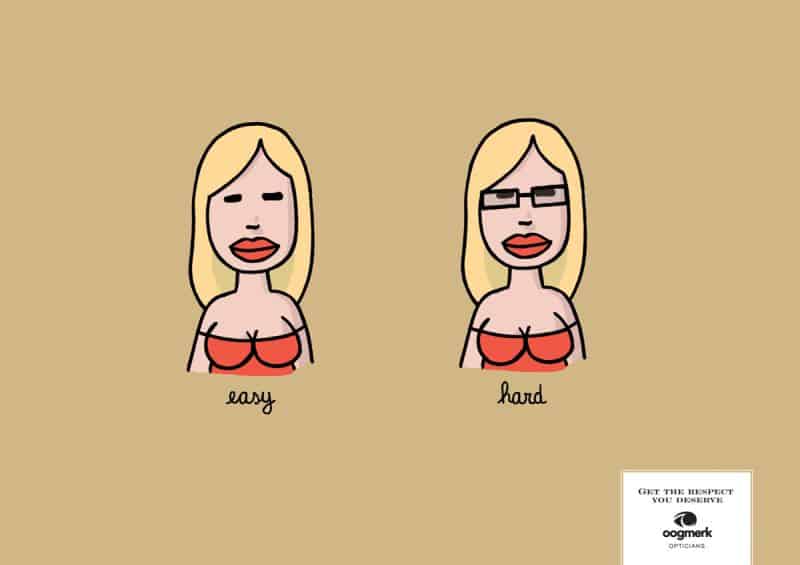 This is an interesting print advertisement campaign launched by Oogmerk Opticians in Belgium. The campaign aims at conveying how wearing glasses of the firm changes personality of person or people perspective to person who is wearing it. The campaign apparently stressing on how the product helps enhancing the personality of a person. Advertisements are showing simple sketches of person in two frames one shows a person with inferior social rank and the second parts shows how these glasses dramatically enhances the personality of the person.
The presentation of the campaign is no doubt impressive and very clear due to its simple visualization of the idea even if the idea is not considered great. Eyebrows were raised whether these glasses can change the perspective of a person towards other who is using it. However, the campaign seems to be just appropriately exaggerating the product benefit. The tag line of the campaign reads, 'Get the respect you deserve'. The campaign is the brainchild of LG&F Brussels, Belgium.
How to add more to your bespectacled look?
There was a time when wearing spectacles used to feel as a curse, hiding your beautiful eyes behind that boring pair of geeky glasses. Now the times have changed, as there is no dearth of super cool and gorgeous glass frames that you can use to adorn your face and of course to serve the purpose that they are meant for.
One more thing you can do to look sexy in geeky glasses is to wear appropriate eye makeup. If you find doing it hard, then just go through this article and find what all you must do to look sexy wearing spectacles.
1. Keep it simple
Simplicity is the key to look gorgeous with your spectacles on. Be it your eye makeup, or the frame you pick, try to keep it simple. These days you can see people wearing glasses with colorful frames, bold and chunky designs but they do not look good on everybody. Pick colors and frames suiting your personality, and only if you strongly feel you can carry them off well.
Coming to the eye makeup, you should avoid too much of it and use neutral colors to highlight your eyes. Suppose you pick a heavy eye makeup and a chunky frame, they will certainly clash and things will not look good. Create a balance between your makeup and the type of frame and you will look gorgeous.
2. Balance it out
If you happen to choose chunky, thick frame for your face, remember that minimal makeup would go on your face. You need not create any more drama using makeup on your face, or else you might look no less than a clown. You can choose a bright colored lip color and a neutral and light eye makeup for the ideal look. On the other hand, if the frame chosen by you is small and delicate then you have ample room for playing well and creative a good deal of drama with your eye makeup.
3. Curl up your lashes
Curled up eyelashes look great, they enhance the beauty of your eyes. In this case, more than beauty curled up lashes have a much more purpose to perform, i.e. to prevent lashes hitting the lens of your glasses. It is a very annoying feeling when lashes keep hitting the lens.
4. Care for your brows
Usually women who wear glasses stop giving much of attention to their eyebrows, as they feel their glasses eclipse them so no point caring for them. Well, this is the biggest mistake you can do because your eyebrows play a significant role in making you look geeky or gorgeous with your spectacles on.
They frame your face, as in well-shaped brows enhance your overall features and make up for the limitations a glass frame brings onto your face. You can use mascara, eyebrow pencil or powder to darken them and to give them an ideal shape that they do not have naturally.
5. Consider your lens type
Those of you who do not know or never realized, the type of lens you wear has a lot to do with your eye makeup. Short-sighted and long-sighted are the two types of lens that have their own eye makeup requirements, which you must consider in order to look gorgeous when bespectacled as well. The long-sighted lens makes your eyes appear larger and the short-sighted makes them look small. Darker shades go well with the long-sighted lens type, while the bright shades are worth your choice if you wear a short-sighted lens.

Bespectacled women usually feel they cannot look as lovely as they look without their glasses on. Well, this is only a myth, as with the proper selection of frames and application of makeup, you can look extremely gorgeous, just like you look without them.
Fashionable Sunglasses you can try
Although the first few things we look for in a sunglass is style, function and comfort, there are a few sunglass brands out there that want to provide all these to the customer and then some. For instance, here are 9 sunglass brands that aim to make a difference by creating sunglasses that would both protect your eyes, and take care of the environment in the process.
1. Woodwear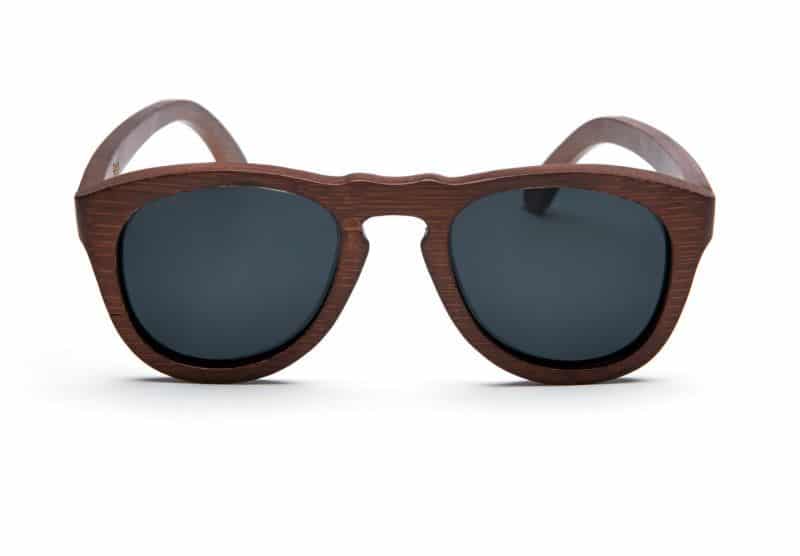 Woodwear is an eco-friendly sunglass brand that sells glasses handcrafted in Hermosa, California. The glasses are made of stainless steel and maturing bamboo, and come in a variety of shades for users.
2. Solo

There are some sunglass brands that strive to make a difference with the materials that they use. And then, there are some brands like Solo which aim to take that initiative further and help those in need. In addition to selling sunglasses made of recycled plastic and bamboo, the San Diego based firm donates a pair of prescription glasses to the needy for every pair of sunglasses they sell.
3. MODO

The new range of aviator sunglasses from MODO features frames made of repurposed plastic and recycled stainless steel. The shades are extremely stylish as well, available in a range of colors from black and green crystal to tortoiseshell.
4. Eco Optics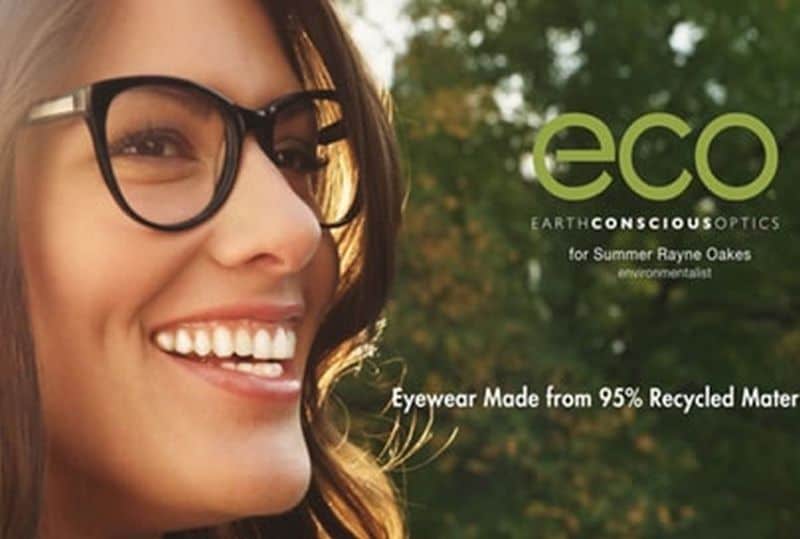 Eco stands for Earth Conscious Optics. And the brand Eco Optics takes this rather seriously. The sunglasses sold by the company are made of 95% recycled materials and also come with UL Environment based Environmental Claims Validation. Eco Optics also makes it a point to plant a tree for every sunglass that it sells. It also has a recycling program wherein individuals wanting to dispose their old frames can simply hand them over to the company which would then donate them to those in need.
5. Drift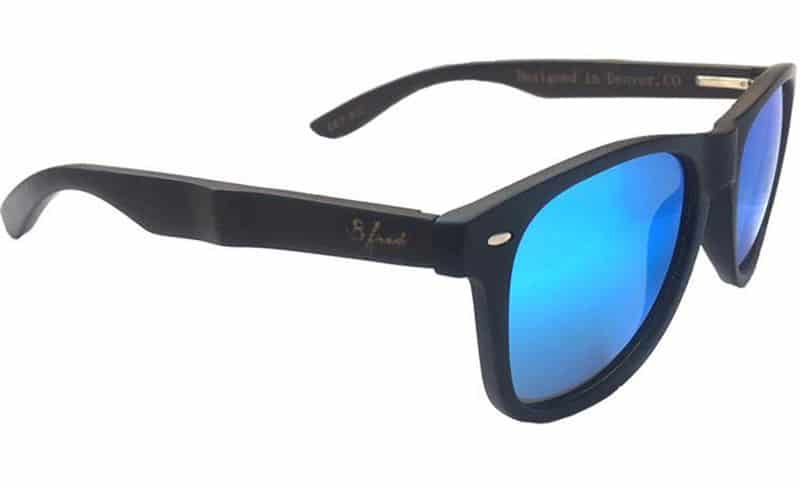 This Chicago based eyewear label makes use of a patented solid steel core in its frames for added strength, balance and flexibility. The frames are also made of woods like wenge, maple and wenge harvested from sustainable forests, while other eco-friendly products like water based coatings, petroleum fee plastic and formaldehyde free epoxy go into making the final product.
6. Panda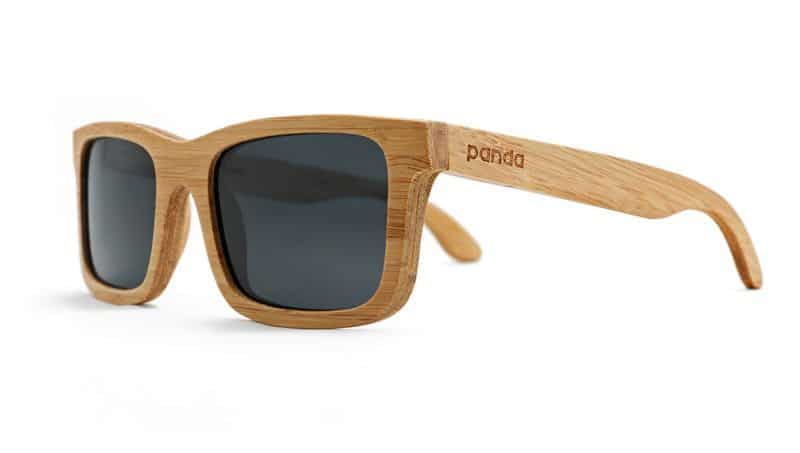 The eyewear brand Panda has to its credit, a range of luxury sunglasses that are as eco-friendly as they are stylish. Made of recycled plastic and sustainably harvested bamboo, these sunglasses are the ultimate in style and comfort. The company also ensures to provide a free eye exam as well as a pair of prescription glasses to those in need for every sunglass it sells.
7. Shwood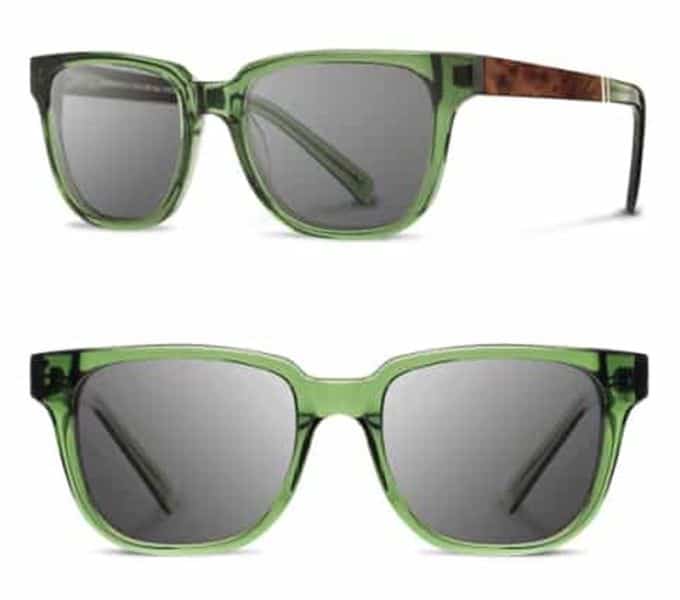 Shwood took eco-friendliness to new heights with the launch of its Canby collection. Featuring sunglasses handcrafted from woods like cherry, zebrawood and East Indian rosewood derived from sustainable sources, the brand has created excellent sunnies that would be perfect for the summer and would become heirlooms in your closet with time.
8. FEB31st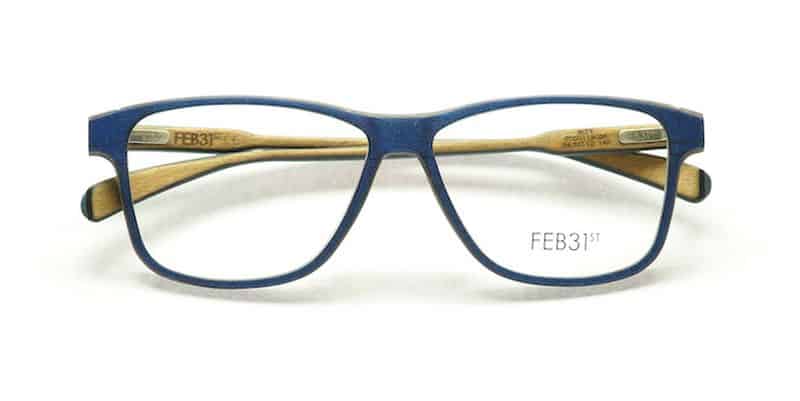 As unique as the date itself, the sunglasses sold by FEB31st are made in Italy, and feature colored wood that is Forest Stewardship Council Certified. The glasses boast of poise and elegance as they play with your emotions with whimsical colors.
9. Illesteva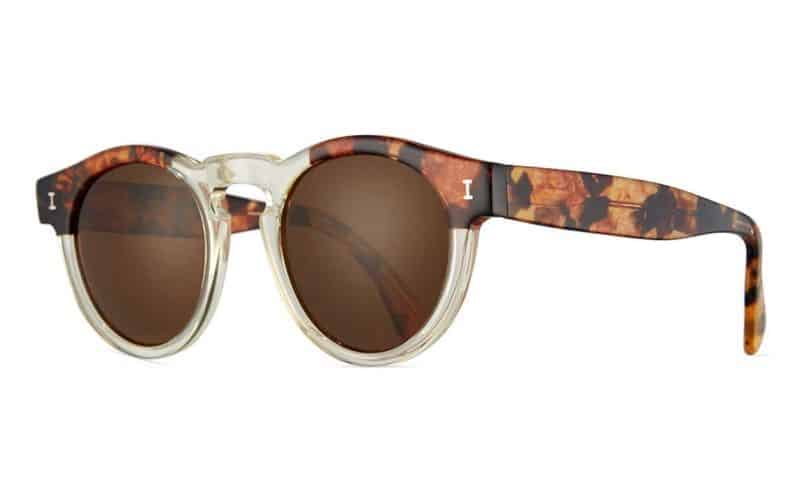 The latest sunglass collection from the New York based Illesteva feature both the Leonard sunglass style and the Capri optical frame style, with nine and five colorways for each design. All of these glasses feature 100% biodegradable design made from organic, sustainable plasticizers as well as cellulose acetate flake. This way, you can ensure the glasses you wear are super stylish and yet, sustainable enough to not cause harm to the environment in any way.

In addition to flaunting your unique style and saving the environment, you will be doing your bit to help those in need around the world.
Conclusion :
In the internet age there really is no reason to not pick out specs that suit both your physical appearance and your personality. A large percentage of the headache associated with the buying of glasses has been removed, so much so that the ability to try on virtual glasses is now incredibly commonplace.
Our article sets out the ways in which you can add more to the way you and your glasses compliment each other, as well as fine choices of specific brands and glass shapes and styles, now it's all up to you.