Canva is an online design tool which is just perfect to create appealing designs for posters, social media, flyers, brochures, event invites, presentations and much more. People who have no previous knowledge of graphic design or graphic design software, can churn out beautiful layouts and posts, just like a professional. Canva can be used to make a strong impression on your target audience as you are not limited by the paucity of images and templates.
Who is Canva aimed at?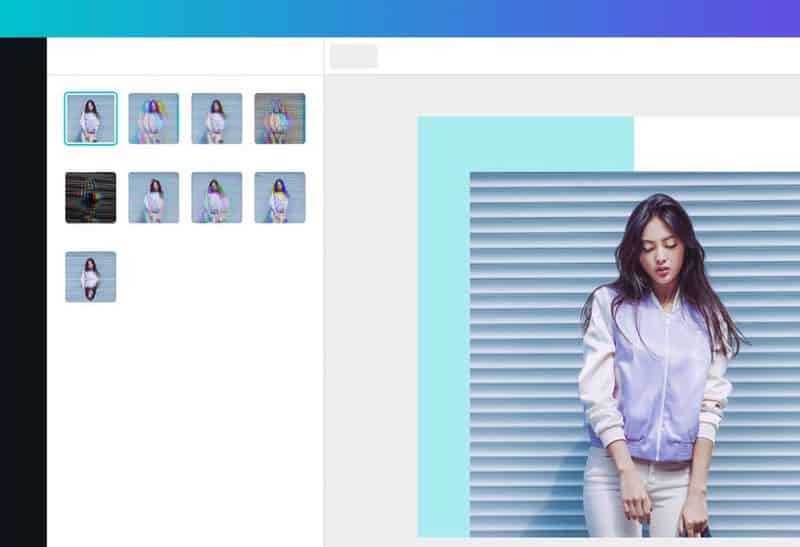 Image Source : canva.com
Canva is used by small and big businesses, as well as entrepreneurs and students. It can be used by anyone, in fact, who likes to post regularly on social media. The readymade templates, thousands of images to choose and access to image, text and photo editing makes the design tool easy to use. You can turn out social media posts or templates in just a few minutes.
You and your team can use Canva to make graphic designs for all your business needs, starting from logos, business stationery, brochures, invites, posts for Facebook/Instagram, Tumblr, Pinterest – the list is endless. 
Intuitive design tool
I liked the easy user interface, being intuitive in nature. It guides you to the templates, images etc which are right for you, once you log in and make your selection (whether you are a student, business, NGO and so on). This saves time and energy as you immediately get access to the kind of resources which will be useful to you. Of course, you can choose images marked business for personal and vice versa, if you like the templates. All you need to do is change the text and the font.
However, whether an image is free or premium (paid subscription) is not apparent immediately. You get to know this only when you move the cursor over the image/template. At the bottom you will see the label 'Free' or 'Premium'. Any image or template marked with the dollar or crown sign is also exclusive for the premium members.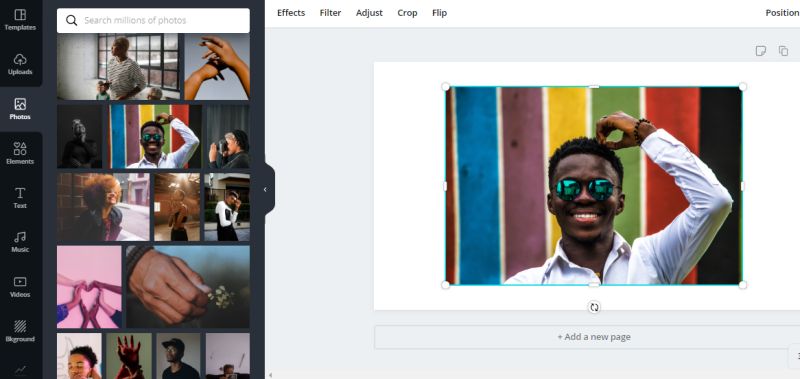 Image Source : canva.com
Users consider the large collection of stock photographs to be one of the best features of Canva. All these photos are available in the 'Photos' button in the left hand menu. If you want to work with your own images you can do that by uploading them, through the 'Uploads'. Or you can search for any image and drag-drop it from the desktop. The images that you upload will be saved in your account, and can be used later.
Apart from the photos, you also get clipart and basic shapes, to be used in your projects. 
Support at all times
Help is just a button away, in case you get stuck at a point, or you are unable to use the tool. There is a purple button on the bottom right of the screen, which can be used. The support is open to all, not just the ones who have premium membership.
Usually, you can find the information you want by hovering the mouse/cursor over the various switches and buttons. The tooltips are revealed in this way, and you can decide on the proper course of action, by selecting the right button to carry out a function. I definitely liked this user-friendly option, as I knew what I was doing, even without the knowledge of any software. 
Make impressive infographics, proposals and presentations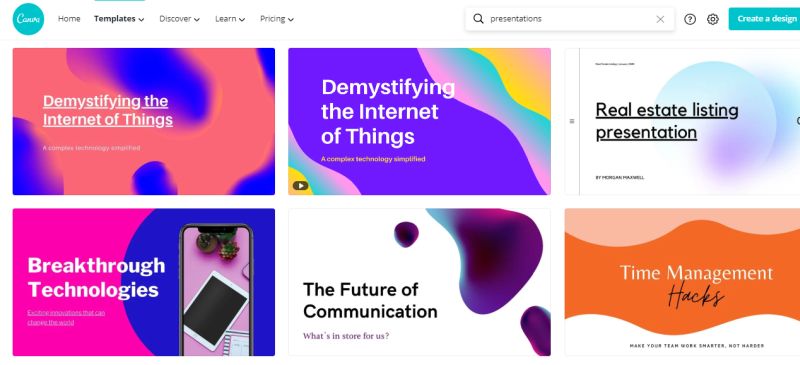 Image Source : canva.com
Those who require infographics to explain their data, will find Canva quite useful. To attract new clients, you must have impressive proposals that interest them and ultimately take the decision to hire you. Many businesses and entrepreneurs find the 9 dollars a month subscription pretty useful, as it unlocks premium images and templates.
This is handy when you have to make infographics, proposals and presentations on a regular basis. The less than ten dollars a month that you invest is good value for money indeed, if you design marketing material on a regular basis. Bloggers to find Canva useful, as it enables them to add attractive visuals to their text. Looking at images while you are reading about them, makes any subject interesting and more understandable. 
The designs on Canva are excellent and varied. Looking at the premade templates might actually spark your imagination, resulting in effective and captivating designs. You may already be a designer, but just as writers suffer from writer's block, designers too suffer from a block of creativity.
You need a muse or some inspiration to allow you to come up with amazing artwork. When you go through the templates of Canva, you may be inspired to create awesome designs of your own, either by modifying the already made templates, or making similar or even better original designs.
Canva is a good free as well as paid, design tool to create graphic design for personal and professional use, which can be exported in common file formats suitable for the platforms on which you want to post the designs.