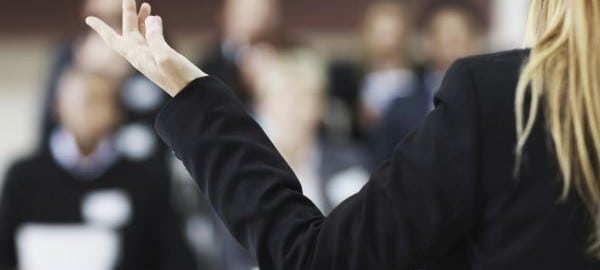 Public speaking is a difficult task, and even seasoned speakers often find themselves getting pangs of anxiety and nervousness. It is important to be able to present yourself and speak confidently, as it might come in handy in life. The situation applies even to various career strategies like effectively putting your point across in a meeting. A confident speaker does a way better job at putting their point across, as compared to those who might be shaking and sweating as they speak. Some ideas and tips can help you become a more efficient and confident public speaker, read ahead for them.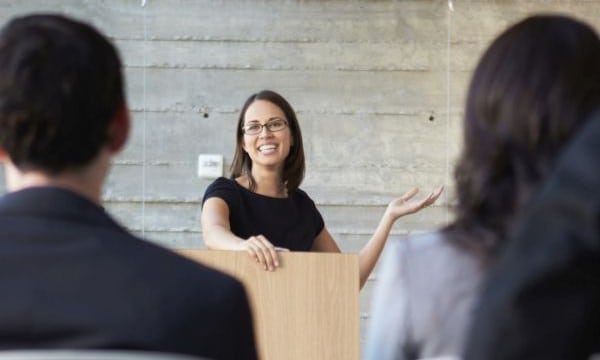 Be thorough with your topic
It is very important that you have a good command and knowledge of the topic you are going to discuss. Only then you can hold on the audience's attention and make them listen to you. Being a confident speaker demands good research on the topic to get observed and appreciated. Study and understand each and every minute detail in the topic. Create a strong content by collecting facts, stories and quotes on your topic.
Practice makes perfect
The biggest trait of a confident speaker is that he devotes a great time practicing his way of speaking. In fact, most successful speakers practice in front of mirrors or inside an empty room. This would prevent you from getting distracted and nervous during the final day.
Eye candy and power wording
Try to attract your audience by making use of colorful slides, images, graphs, videos and drawings. This would also help them sidetrack from you and would deviate them towards what you want to say. Attractive headlines with relevant images have been the key weapon of some of the most powerful speakers.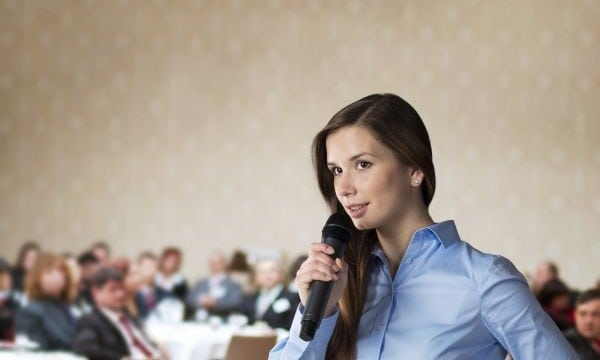 Be bold
It is very important not to hesitate while speaking as it will only result in creating hurdles on your way to success. Always keep in mind, first impression is the last impression. Begin your speech with a video, story or even a joke. Being bold is the best way to get noticed and will hide your shortcomings as a speaker.
Follow your favorite public speaker
In order to boost your confidence, you should follow your favorite speaker either through their works or through the social networking websites. You can also attend live seminars and see how these personalities emphasize their views and points.
Be open to all kinds of response
Positive and negative feedback is equally important to improve your confidence. Negative points help you to realize the point where you fall short. This will only do good to improve your skills.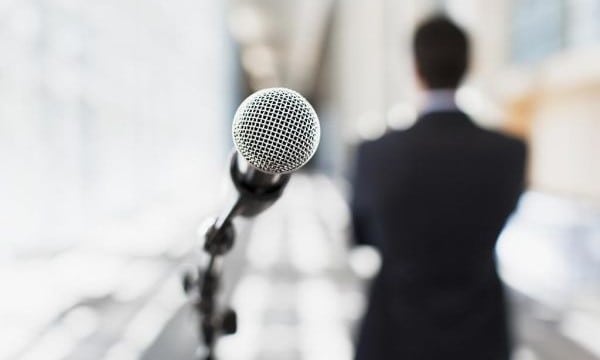 Speak less and say more
In order to be listened you need to be precise and strictly speaking only on your topic. Avoid wasting your and the public's precious time by adding unwanted examples, or wandering off topic.
Summary
Public speaking is a skill that can be obtained with practice, perseverance, and using your skill right. Rely on your strengths, and improve on your weakness. Simple behavioral ideas can go a long way in making you an efficient public speaker.
https://drprem.com/wp-content/uploads/2014/09/Public-speaking.jpg
456
600
Dr Prem Jagyasi and Team (C)
https://drprem.com/wp-content/uploads/2021/06/Dr-Prem-White-Logo-Live-A-Great-Life-With-DrPrem.com_.png
Dr Prem Jagyasi and Team (C)
2014-09-12 12:11:43
2014-09-09 12:21:02
Useful tips to consider on your path to becoming a confident public speaker