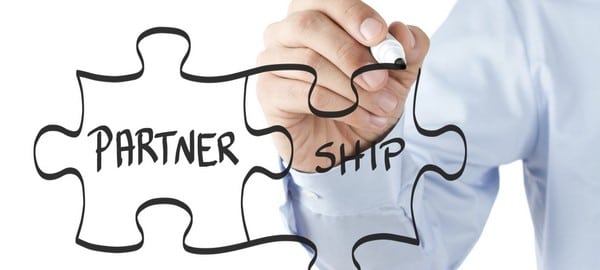 Need for international partnerships & opportunities
Indian healthcare industry is showing tremendous growth in recent times with rapidly increasing population, rise in life expectancy, awareness regarding health & wellness and a shoot up in lifestyle related ailments such as diabetes, cardiovascular disorders, stress etc. The medical sector is set for a boom with new emerging technologies, inventions in medicines, increasing government support and entry of private players in healthcare. Also, the out-of pocket spending on healthcare by Indians is one of the highest.
However, despite significant growth, India's healthcare sector falls well below international benchmark for infrastructure, insurance & manpower. Issue related to accessibility & affordability of medicines has also increased drastically in recent times.
Given the growing demand for quality healthcare, emergence of reputed private players, and the huge investment needs in the healthcare sector in recent years, there has been growing interest among foreign players to enter the Indian healthcare market. Indian healthcare industry provides tremendous opportunities for international partners.
Also, Indian organizations benefit a lot from international tie-up, as it brings with it an increasing brand value, credibility, investment in infrastructure & technology and several other benefits. The funds acquired through foreign investments are diverted towards developing infrastructure, equipment procurement or expansion projects. Also, FDI can have significant effect on service & procedure, cost of service, manpower and quality of healthcare delivery.
Impact of foreign investment on Indian hospitals & healthcare facilities
·         Infrastructure development
·         Investment in technology
·         Increased availability of high-end and niche procedures
·         Improved systems & processes
·         Integration of information technology in healthcare delivery
·         Improved standards and focus on accreditation
·         Increased employment opportunities
·         Greater emphasis on medical research and training
·         Opportunities for knowledge transfer due to tie ups with overseas hospitals and collaborative ventures
·         Increased insurance penetration
What can international partnership do for you?
 
·         International brand attracts more foreign patients due to well-renowned brand name
·         It stimulates continuous improvement and enables the healthcare organization in demonstrating commitment to quality care
·         It allows hospitals to focus on more advanced procedures and specialty areas
·         International players are likely to adopt modern technology for quality & safe healthcare delivery
·         They are likely to invest much more in medical equipment & devices and also in specialized as well as experienced medical personnel, thus involving a focus on high-end human resources and technology
·         International tie-ups help hospitals to have better systems & processes and usage of IT, which creates a more efficient and professional work environment
·         International brand name is likely to attract more overseas doctors & specialists than other hospitals
·
Examples of foreign presence in Indian medical sector
There are innumerable examples of successful tie-ups between Indian healthcare organization and a foreign partner. Listed below are only few of the significant tie-ups in recent times.
 
·         Apollo Hospitals Enterprise Ltd entered into a joint venture with Amcare Labs, an affiliate of Johns Hopkins International of the US, to set up a diagnostic laboratory in Hyderabad
·         Singapore's Pacific Healthcare has a joint venture with India's Vitae Healthcare, Hyderabad
·         Parkway Group Healthcare PTE Ltd has joined hands with the Apollo group to build Apollo Gleneagles hospital, a 325-bed multi-speciality hospital at a cost of $ 29 million
·         Columbia Asia Group, a Seattle-based hospital services company, a worldwide developer and operator of community hospitals, has started its first American- style medical centre in Hebbal, Bangalore
·         Wockhardt, the international arm of the Harvard Medical School has set up a hospital in Bangalore
·         The Parkway group has entered into a joint venture with a Mumbai-based Asian Heart Institute and research centre to set up specialised centres of medical excellence in Mumbai
·         Max Healthcare and Singapore General Hospital (SGH) entered into collaboration for medical practice, research, training and education in healthcare services
As positive sentiment for doing business in India is resurfacing abroad, in-flow of FDI in India is rising. Further, FDI in healthcare is believed to pay off rich dividends and good returns on investment in the long run. It is a time for Indian organizations to tap this opportunity and look out for perfect partner to scale up in every aspect of healthcare delivery.
https://drprem.com/wp-content/uploads/2013/02/155606531.jpg
425
600
Dr Prem Jagyasi and Team
https://drprem.com/wp-content/uploads/2020/05/Dr-Prem-Main-Logo-White-Blue-Background-LR.jpg
Dr Prem Jagyasi and Team
2013-02-20 07:41:32
2013-08-30 06:45:00
Partnering with international healthcare organization – An upcoming trend in Indian medical sector