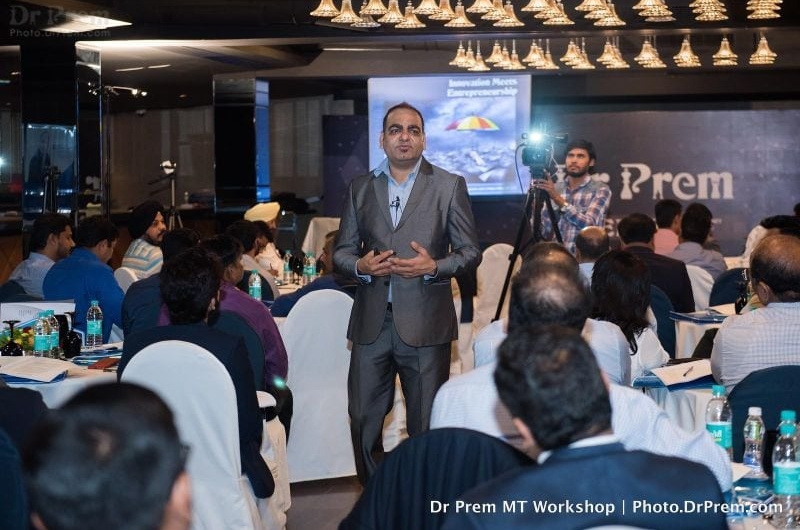 The Medical tourism workshop organized by Dr. Prem Jagyasi, the globally acclaimed award-winning strategic leader and speaker, at Leela, Mumbai on 20th March was a masterstroke in all respects. This completely sold out workshop was one of the most happening events of its kind held in the financial capital of India.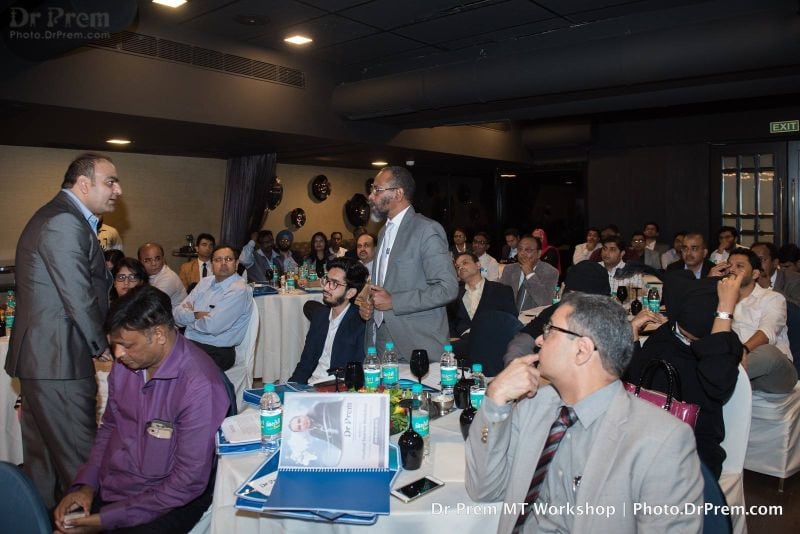 It was a colossal gathering.  The attendees comprising of leaders from healthcare and tourism industry, start-ups and students added sheen to this highly successful event. Zealous participation was witnessed from each and every attendee as they were held in a tight rapport with Dr. Prem's smart vision and planning put across with conviction.
The well-articulated keynote speech distinctly conveyed the objective. The one-day long intensively-engaging workshop provided a perfect value addition for the attendees who gained a deeper insight into medical tourism with Dr. Prem's signature training.  It was academically enriching along with the on-site training helping in unfolding the innovative ideas of the participants.
Currently, India is ranked 5th in the global medical tourism index and Mumbai is known as the 'Mecca of medical tourism' in India. The country's medical tourism sector is projected to touch US$ 7-8 billion by 2020.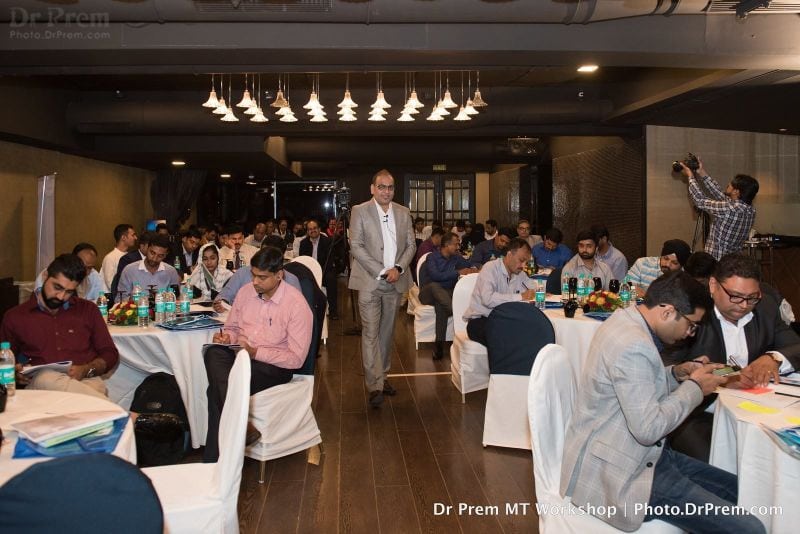 Therefore, a workshop of this kind conducted at a strategic venue is of high importance especially when led by an internationally celebrated and award-winning global influencer of this stature.  This is bound to have a greater impact on the country's medical tourism sector, especially when the government is taking sincere efforts in its promotion.
Much of what transpired at the event found ready applicability of strategic decisions discussed in light of the burgeoning Indian medical tourism industry. Even when our domestic healthcare industry is set against the global scenario, a wide gamut of opportunities was identified.
Dr. Prem's experience in medical and wellness tourism consultancy has struck legendary proportions extending across length, breadth and depth of the entire realm of healthcare tourism. He has successfully conducted important medical tourism workshops covering more than 65 countries covering prime medical tourism destinations.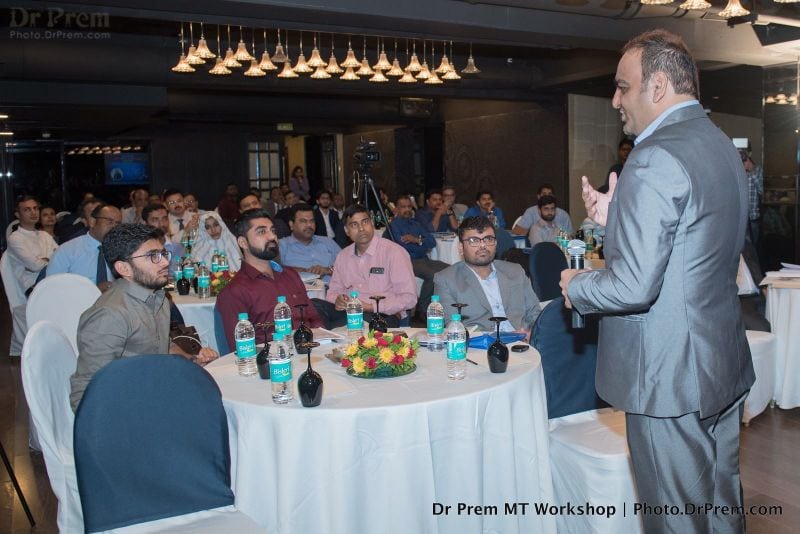 The workshop was a well-researched comprehensive program with a practical approach which apart from being educative was equally entertaining for the participants. As a reputed influencer, Dr. Prem is always quick to get the feel of the audience and steers his training program in the most absorbing manner.
The same was felt in this workshop as it was revealed by the reciprocation and responsive gestures of the attendees. As the workshop progressed through stimulating sessions of group discussions, games and activities often interspersed with Dr. Prem's vocal motivations, the audience engagement was worth watching.
It was a thoroughgoing program touching various aspects of medical tourism. It left no areas uncovered which are directly or indirectly related to this booming sector. The future prospect of Medical Tourism was given prime importance emphasizing on the upcoming healthcare trends.
The salient topics around which the Medical Tourism Workshop, Leela, Mumbai revolved were: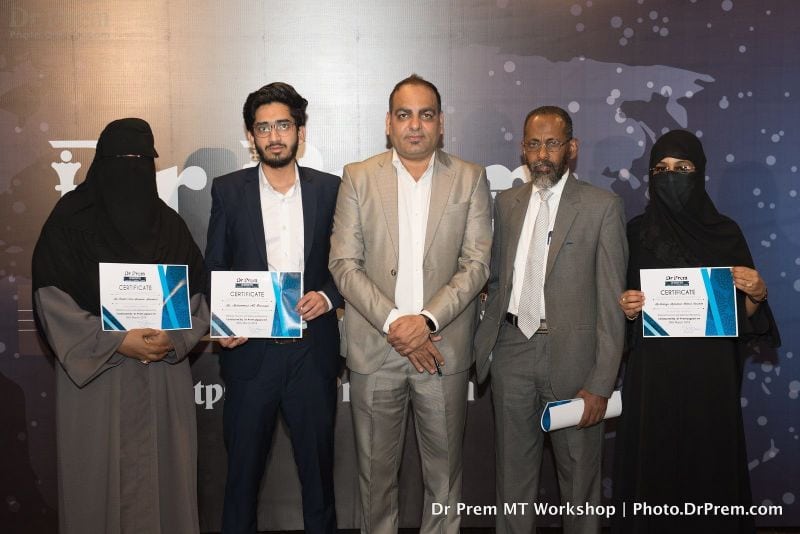 Latest Terms, Trends, Opportunities, and Challenges – Medical Tourism and Wellness
Developing Strategic International Brand in Medical Tourism and Wellness
Understanding Global Healthcare and Medical Tourism Destination
Strategic guidance on acquiring investment and startup funding
Developing international patient departments and support services
Learning about legal, ethical & cultural issues involved in Medical Tourism
Developing Medical Tourism Facilitation Business and Role of Support Services
Customer Services and Delivering delightful Medical Tourism Experience
Digital Media Marketing in Global Healthcare and Medical Tourism
The workshop ended on a high note as the participants gladly shared the stage with Dr. Prem while receiving their individual certificate. All in all, this workshop proved its worthwhileness giving the participants a great opportunity to stay abreast of the happenings and demands of this high-value global market expected to touch US$ 160.8 billion by 2025.
Latest Terms, Trends, Opportunities, and Challenges – Medical Tourism and Wellness
Developing Strategic International Brand in Medical Tourism and Wellness
Understanding Global Healthcare and Medical Tourism Destination
Strategic guidance on acquiring investment and startup funding
Developing international patient departments and support services
https://drprem.com/wp-content/uploads/2018/06/The-Medical-tourism-workshop-organized-by-Dr.-Prem-Jagyasi.jpg
534
800
Dr Prem Jagyasi and Team (C)
https://drprem.com/wp-content/uploads/2021/06/Dr-Prem-White-Logo-Live-A-Great-Life-With-DrPrem.com_.png
Dr Prem Jagyasi and Team (C)
2018-06-06 12:17:23
2018-06-06 12:36:50
Medical Tourism workshop held on 20th March at Mumbai meets with great success